10 Tips for First Time Car Buyers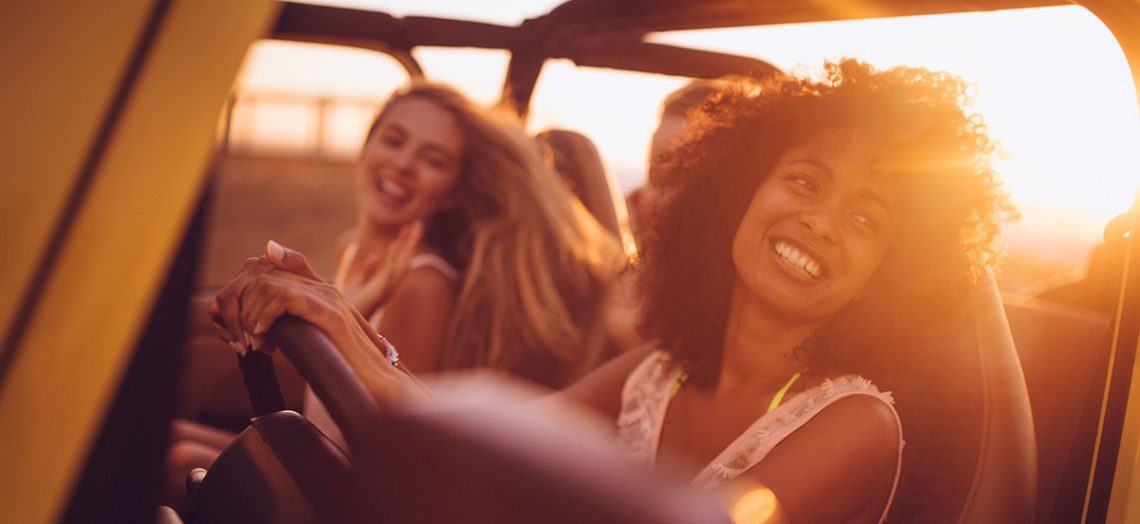 It's your first time as a car buyer, and you may be a bit nervous about the transaction. What will it be like to walk into a car dealership and what can you do to keep the wool from being pulled over your eyes? After all, you don't want novice mistakes to cost you when it comes to making a decision, but do know that there are plenty of first time car buyers out there in the world and you are hardly alone. With that said, it's usually best to be prepared as much as you can when buying your first car, and, with that in mind, here are 10 tips to keep you on track.
Research your ideal car. – If at all possible, narrow down the make of the car you want before going into the dealer as well as the model, if possible, too. Then use Kelley Blue Book or Edmunds to find out more about the base price and what any desired options, like a sunroof, heated seats, or leather and wood trim, could cost you or add on in price. Research is almost always of added value ahead of time.
Know your price range. – Anyone who has ever bought a car knows that most dealers are smooth talkers when it comes to reasons to think bigger and to go up in price. And these dealers may provide you with very convincing reasons as to why you need something you really don't . The truth is knowing your maximum price point before you start looking for your car can enable you to do a much better job of sticking to your guns. Also, an auto loan calculator can help you to figure out what your monthly auto payment could be ahead of time and keep you more on track so that the payment doesn't head upward.
Be clear on must-have features. – It may be that you've decided to go used and that you don't have a specific make and model in mind, just that you are looking for a small-to-mid size SUV, for example. Even with a price range for an auto in mind, a car dealer will likely have a lot of options to present to you, so have some very specific parameters in mind to help narrow down your choices. Is there a certain amount of mileage that is ideal or do you absolutely want a carry rack on top or a sunroof? Knowing a few of your must-haves (or must not-haves) could save you, and the dealer, considerable time.
Ask your friends for the name of a good dealer. – Asking around for recommendations for a new or used car dealership, or, better yet, someone specific at a dealer, that a friend, relative or acquaintance recommends can build more confidence from the start. Knowing that you are more likely to get a fair deal because you could be working with a trusted person is important to any successful transaction, and the dealer may be more inclined to help you out given the business that has come to her or him through word of mouth.
Get pre-approved for an auto loan. – Although dealers often can provide auto loans to car buyers, you may get a better deal if you get pre-approved for an auto loan through a bank or credit union beforehand. Sometimes this can mean a better interest rate, but more often your pre-approval letter provides another advantage when buying: It will show how much your max limit is and this can be another way of being forced to stick to your guns. Of course, lower interest rates can mean more money in your pocket, too.
Know your credit score. – If you intend to seek financing through the dealer, know what your credit score is. As they say, knowledge is power, and when it comes down to talking a final deal, being able to say that you have an excellent credit score, or actually showing print-outs as proof (although they will look your score up anyway), may benefit you when it comes to your loan and could even make you eligible for dealer incentives.
Take someone with you. – Whether it's a parent, friend, or trusted adult, having someone with you who has purchased a car before means that you may be less likely to say 'yes' to a full sticker price or jump for something out of your price range or really not your ideal vehicle. The car dealer will see that you've brought someone with you to be your right-hand man (or woman!) and may be more likely to offer you a fair deal, just because you have support on your side to back you up and provide a second opinion.
Be prepared to discuss warranties. – Whether you are buying new or buying used, you can be sure that once you have decided on a car, the dealer is going to talk warranties, which often add more to the final price. While new cars already come with some kind of basic warranty, you'll probably have the chance to pay for extended coverage as well. If you are buying used, you should be able to opt for added protection, too, so you don't have to pay or don't have to pay as much, when something, like the transmission (knock on wood!), goes out a year later.
Have time on your side. – If at all possible, have time as your friend. This way, if you feel good about a potential vehicle purchase but are not entirely sure, walk away and come back. A day or two should not matter much and truly help you to make up your mind. If the vehicle is gone, there are plenty more to look for. But, a dealer who sees you walking away or returning for a second look may be more inclined to negotiate so that they can make a sale and put you into that car.
Consider other options. – Of course, first time car buyers aren't limited to what's only available at car dealerships. Plenty of vehicles can be found being sold through auto magazines, local newspapers, online sites, and even in-person through notice of those auto vehicle window signs. Cutting out a dealer won't necessarily eliminate any of the paperwork that comes with purchasing a car, but looking elsewhere, and having time on your side, could really give you an advantage in making a stellar deal on truly desired vehicle.