How Does LendingTree Get Paid?
LendingTree is compensated by companies on this site and this compensation may impact how and where offers appear on this site (such as the order). LendingTree does not include all lenders, savings products, or loan options available in the marketplace.
Amazon Car Buying? Not Yet, but Check Out Its Research, Maintenance Hubs
Updated on: November 5th, 2020
Editorial Note: The content of this article is based on the author's opinions and recommendations alone. It may not have been reviewed, commissioned or otherwise endorsed by any of our network partners.
Amazon does not sell cars, but you could use Amazon Vehicles to research a new or used car you're interested in buying elsewhere.
The online retailer does sell powersports vehicles such as ATVs and dirt bikes and, of course, all types of Amazon car parts and accessories. You could ensure those products fit your car by using Amazon Garage. We'll answer your Amazon car buying questions and walk you through how to use Amazon Vehicles and Amazon Garage.
Amazon Vehicles
It's not possible to buy cars on Amazon, as we've said, but you could tap the powerful company to research your next new or used ride. On a listing-style page that any Amazon shopper would recognize, the site does a good job breaking down complicated vehicle information. Jump to comparison charts or read reviews, depending on the level of detail you want.
The benefit of using Amazon rather than automaker sites is that you only have to navigate one website to be able to research multiple car brands.


How to use Amazon Vehicles
You could go directly to Amazon Vehicles or start your research from Amazon's home page by following these steps:
Click the drop-down menu to the left of the Amazon search bar.
Scroll to select "Vehicles;" the menu is organized alphabetically.
With "Vehicles" selected, type a keyword in the search bar and hit enter. You can be as vague as "truck" or as specific as "2018 Ford F-150."
What we like
Amazon Vehicles provides its own expert reviews (though these are not available on every model), customer reviews, photos and a vehicle comparison tool. Each new vehicle has its starting manufacturer's suggested retail price (MSRP), dealer's suggested retail price and destination charge. Each used vehicle has Black Book pricing, showing what you could expect to pay if you bought it from a dealer or a private seller.
What we don't like
The obvious drawback is that you can't buy or finance a car here — listings point to the manufacturer site or, in the case of older used cars, nowhere at all. Industry guides Kelley Blue Book (KBB) and Edmunds each offer the same type of research with options to buy. You'll consistently find in-depth expert reviews and videos on both sites.
Amazon Garage
It's probably no surprise that you could use Amazon to buy almost anything car-related, from tires to tools to accessories, but Amazon Garage takes it one step further. Look up your vehicle and "add to your garage." That way, the next time you're looking for windshield wipers, Amazon will sort buying options by those products that fit your particular make and model.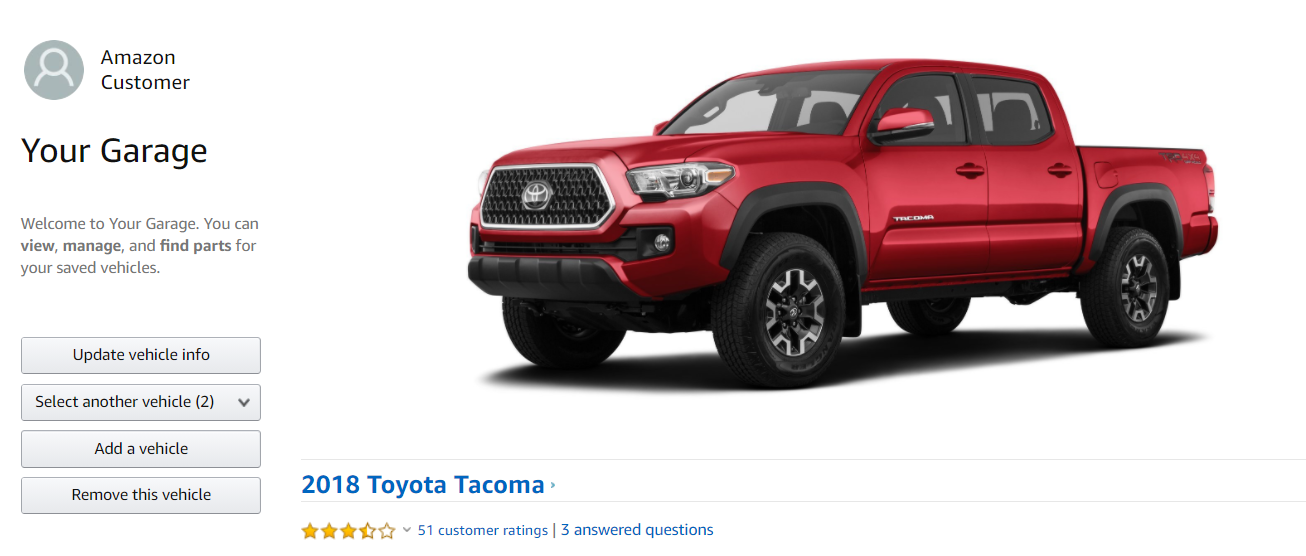 You could even add more than one vehicle — any car, truck, SUV, van, motorcycle, scooter, ATV or UTV — and toggle between them. Other handy features include the ability to view your car's service schedule, review your vehicle, ask questions and comment on other owners' reviews and questions.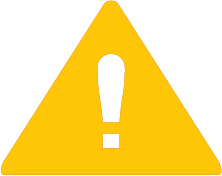 TIP: Some car parts and accessories for sale on Amazon are from the automakers and others are from third-party companies. Products from third-party companies are called aftermarket parts and are typically less expensive, as they lack the automaker's stamp of approval. However, many aftermarket companies are strong brands in their own right. Do your research on the maker of the part you want.
How to get an Amazon Garage account
To start adding vehicles, you'll need an Amazon account, which is free. You do not need an Amazon Prime account, which requires a fee. Go directly to Your Garage or once you are logged in from the home page, select Amazon Garage from the menu under the shopping categories section and click on "add vehicle."
Amazon car scams
There have been reports of scammers using the Amazon name to lure car buyers. In one scam, buyers are told to send money through a very realistic-looking — but very fake — Amazon site purporting to be a shipping fulfillment service. The would-be car buyer sends the money, trusting the Amazon brand, and never gets the car.
Other scams involve using Amazon Pay or Amazon gift cards — the Federal Trade Commission says to never pay for a car using Amazon gift cards. Do not send money, even through Amazon Pay, to a seller that claims Amazon guarantees the transaction. Here is more advice from Amazon on how to avoid scams.
Amazon car buying FAQs
Can you buy a car on Amazon?
Amazon teamed up with Fiat Chrysler in 2016 to sell cars in Italy, according to news reports, but you cannot buy a car on Amazon in the U.S, You could use Amazon Vehicles to research a new or used car you want, but it would be up to you to find a dealer or private seller when it's time to buy. Current vehicle owners could use Amazon Garage to find parts and accessories to fit their particular makes and models.
Will Amazon ever sell cars?
The practicalities of Amazon car buying are so tricky because automakers have long-standing legal agreements with franchise dealerships for the rights to sell new vehicles. Those that have tried to sell directly to consumers, like Tesla, have run into problems because many states restrict such arrangements.
Dealers could, in theory, sell new cars on Amazon, but the platform would still have to negotiate the agreements we already mentioned. Plus, dealers have other digital options for selling new and used vehicles. Used car sales don't face the same restrictions as new, but Amazon would face steep competition from specialized car-buying sites and apps.
Is Amazon making a car?
Kind of. Amazon has partnered with electric vehicle company Rivian to create all-electric delivery vans that should be on the road in 2022. The company also bought autonomous technology startup Zoox with the idea of competing in a future landscape of autonomous ride-hailing. Amazon cars in the future might look less like today's traditional model of car ownership in favor of rides on demand.