7 Best Electric Cars, Top-Rates EVs
Published on: January 25th, 2019
Editorial Note: The content of this article is based on the author's opinions and recommendations alone. It may not have been previewed, commissioned or otherwise endorsed by any of our network partners.
Electric vehicles are more accessible than ever, and 2019 will bring even more choices. What once was seen as an accessory for the wealthy, with brands like Tesla popularizing the EV as a luxury car, can now be obtained for about $30,000.
Advances in battery technology in tandem with more competition are driving down prices. By the end of 2019, this list could look entirely different, with low-cost brands like Kia and Hyundai releasing additional affordable (and long-ranged) vehicles throughout the year.
These picks all received at least 4 out of 5 stars from Kelley Blue Book (KBB) experts and consumers on Edmunds, when available. For the consumer ratings, we're also noting how many reviews have been posted at time of publication; scores are up to date at time of publishing. This list includes only EVs with more than 120 miles of range. When cars were rated by the National Highway Traffic Safety Administration (NHTSA), we noted that as well.
Jump to:
Best electric cars for the money
Best luxury electric vehicles
Hybrid, plug-in hybrid, EV — what's the difference?
Ways to finance the best electric cars
Methodology
Best electric cars for the money
MSRP $29,990
124 city, 99 highway MPGe
Not yet rated by KBB; 5 out of 5 by a single consumer on Edmunds
Since the Leaf's debut in 2011, it's been an accessible, affordable option for those wanting a pure electric option. With 150 miles of total range, it's fairly long ranged compared with others like the Fiat 500e, Kia Soul and Volkswagen E-Golf — the Leaf has come a long way since its humble 73-mile beginnings. For those interested in the Leaf, it might be worth waiting until mid-2019 to buy. Nissan just announced the addition of the Leaf Plus to the lineup in spring 2019, which would boost the Leaf's current range by almost 40%. The Plus will also feature 215 horsepower, up from its current 147 horsepower electric motor for an improved driving experience.
MSRP $30,315
150 city, 122 highway MPGe
4.4 out of 5 by KBB experts; 5 out of 5 by a single consumer on Edmunds
Although the electric Ioniq is available only in California, Hyundai is looking to release an electric version of its Kona SUV, too, which will reportedly beat both Jaguar's I-Pace and Tesla's Model X in range. The Ioniq is a sedan that boasts an impressive cargo area, though the back seat is a bit smaller than other sedans. However, its range isn't as impressive as its soon-to-be sibling Kona, as it only has about 124 miles of range. This EV's electric powertrain is a little bit slower in acceleration, as it only has 118 horsepower. An advantage of Hyundai, however, is its lifetime warranty on batteries in its EVs and hybrids.
MSRP $36,620
128 city, 110 highway MPGe
5 stars NHTSA
4.7 out of 5 stars by KBB experts; 4.6 out of 5 by nine consumers on Edmunds
The Bolt EV is far more spacious inside than it may appear from the outside. A 238-mile range also gives it an extra advantage over competitors like the Leaf, and even the base Tesla Model X. It comes in well under the price point of many other options of the same range availability. Chevrolet's single electric motor system gives 200 horsepower for a great amount of driving power and good acceleration. However, General Motor's success with this vehicle and its soon-to-be extinct Volt plug-in hybrid pushed the company over the 200,000 sales mark at the end of 2018, meaning that the full $7,500 tax credit will only be available until April 2019. Keep reading for more about what the tax credit phaseouts mean for EV buyers.
Best luxury electric vehicles
2019 BMW i3
MSRP $44,450
129 city, 106 highway MPGe
KBB and Edmunds reviews unavailable
The i3 is BMW's take on battery electric vehicles. Though it's available as a plug-in hybrid (as are the more traditional-looking 3 Series, 5 Series and 7 Series) its pure electric version has been available since 2014. It ranks well under many competitors in range, with only 153 miles available, up from the 114 available in 2018. Greater range is available with the range extender for both the i3 and the i3s, topping out at $51,500 for the i3s with range extender. In 2018, a sport model called the i3s added an option for more spirited driving. Though 2019 reviews are unavailable, KBB experts gave the 2018 model 4.5 out of 5 stars with eight consumers on Edmunds giving it 4.5 out of 5 stars.
Tesla
2018 Model 3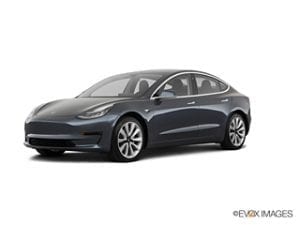 MSRP $44,000
120 city, 112 highway MPGe
5 stars NHTSA
KBB experts review unavailable; 4.9 out of 5 by 35 consumers on Edmunds
The Model 3 is Tesla's least expensive offering. You're probably wondering why the base MSRP shown above doesn't fall within that $30,000 to $40,000 range as promised. So what happened to its $34,200 price tag? Quite simply, that's never been the sticker price — it's what you would have seen after the (now expired) $7,500 federal tax credit and estimated five-year fuel savings. The true sticker price is $44,000, and a standard $1,200 delivery and document fee adds up to $45,200. If you like minimalist design and the latest technology, you might like the Model 3, which is sized to compete with BMW's 3 Series. A notable feature of Tesla's vehicles is the dual electric motors, giving an impressive amount of power that beats many other non-Tesla electric offerings. Autopilot ($5,000) is available as an upgrade, as is a longer range battery ($3,000) that adds 90 miles to the base 220-mile range.
2018 Model X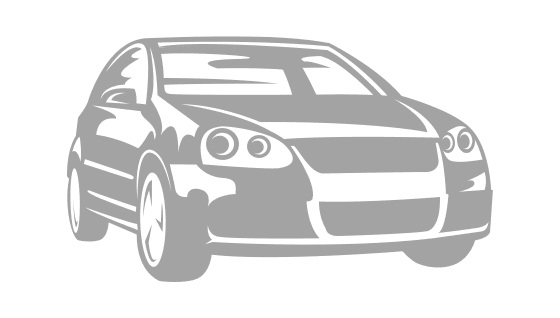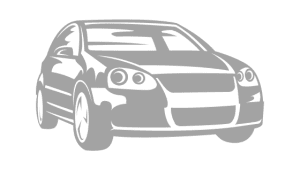 MSRP $97,000
91 city, 95 highway MPGe
5 stars NHTSA
KBB experts review unavailable; 4.3 out of 5 by 4 consumers on Edmunds
The Model X is Tesla's only SUV offering, with optional third-row seating. The lowest available 100D trim has a sticker price of $97,000 and will get you 295 miles in total range. The top trim P100D for $138,000 will get you from zero to 60 mph in 2.9 seconds, instead of 4.7 seconds that the 100D achieves. It's got those rear "falcon wing" doors that are rather eye-catching and a panoramic sunroof inside, both standard, and an incredible amount of technology, like the available autopilot ($5,500 upgrade). You literally won't even have to close your own door or even turn on the car with the Model X.
MSRP $69,500
80 city, 72 highway MPGe
KBB and Edmunds reviews unavailable
With its first stateside delivery in October, the I-Pace is still quite a newcomer to the market. However, they're hard to find — a search of dealers within 50 miles of San Francisco showed under 50 available in the area, while EV-friendly Seattle had just 10 within the same proximity. But, if you can find one, you'll enjoy 234 miles of range and a dual electric motor setup for instantaneous acceleration similar to that of the Model X. One drawback is the lack of third-row seating, but it does come at a slightly lower price tag than the X. If you enjoy well-crafted luxury over the less-is-more design philosophy of a Tesla, you will enjoy this British automaker's take on the electric vehicle.
Hybrid, plug-in hybrid, EV — what's the difference?
If you're considering an electric vehicle, a good place to start is by looking at how and where you use your vehicle. For first-time EV owners, you'll have to consider things like your daily commute and activities, your access to home or public charging and whether you need to make long trips. All vehicles on this list are fully electric, meaning that gasoline won't be an option if your charge runs low.
If that presents a problem for you, there are still other ways to get the efficiency of electric with the backup of gasoline power without the charging. Hybrids combine a standard internal combustion engine with an electric motor, using a combination of gasoline and electricity captured through regeneration. Popular hybrids include the Toyota Prius. Plug-in hybrids have high-capacity batteries that, when charged, are able to store enough electricity to reduce their petroleum use over a certain amount of battery range before switching back to a traditional hybrid. The Chevrolet Volt, Honda Clarity and Toyota Prius Prime are a few PHEVs you might be familiar with. The Clarity also comes in an EV version, but didn't make our list because of its range. If you live in California, you might also have heard about fuel cell vehicles, which use hydrogen to power an electric motor. This year, the Hyundai Nexo, Toyota Mirai and the Honda Clarity offer fuel cell options.
Let's talk tax credits
You were probably so excited when you realized that you could get up to $7,500 off the purchase of that new Tesla. In 2019, that won't be so. The federal tax credit begins to phase out after a brand sells 200,000 qualifying electric vehicles, decreasing until it eventually disappears. Tesla, which hit this milestone by the end of 2018, will no longer be able to promise the full $7,500, but rather $3,750. General Motors will start its phaseout period in April. All other brands are still eligible for the full credit. Plus, some states offer incentives — see if your state has any available.
Ways to finance the best electric cars
Though there are more electric cars than ever to choose from, they're still more expensive than traditional gasoline-powered vehicles. That's why it's even more important to shop around for a good deal on your auto loan like you would for the car itself. Potential lenders include a credit union, bank or online lender. Apply to a few in order to compare offers and see which one is best for you before stepping foot onto the car lot. Dealers are often able to raise your APR and make a profit off your loan, not just your car. The best way to avoid this is to go in with a preapproved auto loan in hand, so you know what APR you deserve and can ask the dealership to beat that rate. On LendingTree, you could fill out an online form and receive up to five potential auto loan offers from lenders at once instead of filling out five different lender applications.
Methodology
For these 2019 vehicles, we selected vehicles that score at least a 4 out of 5 from both KBB experts and Edmunds consumers, when available. For the consumer ratings, we're also noting how many reviews have been posted at time of publication; scores are up to date at time of publishing. The MSRP listed is for the base trim of each electric vehicle shown. Prices mentioned above are accurate as of the date of publishing and do not include any federal tax credits when available.