How Does LendingTree Get Paid?
LendingTree is compensated by companies on this site and this compensation may impact how and where offers appear on this site (such as the order). LendingTree does not include all lenders, savings products, or loan options available in the marketplace.
2019 Nissan Rogue Review
Published on: April 18th, 2019
Editorial Note: The content of this article is based on the author's opinions and recommendations alone. It may not have been previewed, commissioned or otherwise endorsed by any of our network partners.
The Nissan Rogue drives closer to practicality than it does sportiness or luxury, but it's still by far the carmaker's most popular nameplate. If nothing else, the Rogue stands out in a crowded field of compact SUVs because it offers the option of all-wheel drive with a hybrid powertrain, a relative rarity.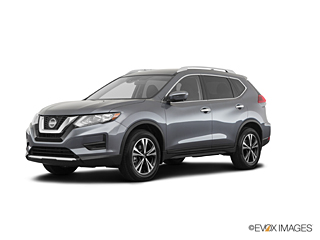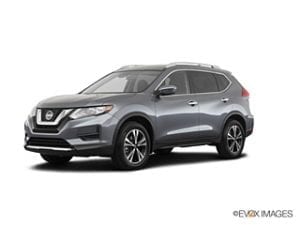 2019 Nissan Rogue pricing
The least expensive manufacturer's recommended price (MSRP) for the Rogue is $24,920. But the price can go up to $31,540, not including any optional packages or accessories. Nissan also offers the Rogue Sport, the Rogue's smaller and less powerful (and less expensive) sibling. Because the Sport is a separate vehicle, we're sticking to the Rogue for this review.
Front-wheel drive
Trim
S
SV
SV Hybrid
SL
SL Hybrid
Base MSRP
$24,920
$26,340
$27,700
$31,390
$31,540
All-wheel drive
Trim
S
SV
SV Hybrid
SL
SL Hybrid
Base MSRP
$26,370
$27,790
$29,050
$32,840
$32,990
You don't necessarily have to pay MSRP for the vehicle. You may be able to get it for a lower price if you shop around. You could check out an industry guide, such as Kelley Blue Book or NADAguides, to find a fair market price for the Rogue, or any other vehicle you're considering, in your area.
What's next? Once you have a vehicle in mind, the next thing most people need is a vehicle loan. Car dealers can raise customer APRs, so be sure to apply for an auto loan from lenders directly. Potential lenders could include Nissan financing, your bank, credit union or online lender. You could also fill out an online form at LendingTree, where you may be matched with up to five different auto loan offers from lenders based on your creditworthiness.
2019 Nissan Rogue safety
The 2019 Rogue earned a four out of five-star crash test safety rating from the National Highway Traffic Safety Administration (NHTSA) for both the front-wheel drive and all-wheel drive versions. In tests done by the Insurance Institute for Highway Safety (IIHS), it earned top marks on all crash tests, but was marked down on the quality of its headlights.
Safety Shield System. Nissan's group of active safety features is called Safety Shield. On the 2019 Rogue, here are the active safety features from the Safety Shield system that come standard. They are included in the base MSRP even on the lowest trim.
Blind Spot Warning. An indicator appears to the driver if there is an object detected in a blindspot. An audio warning will sound if there is a detected object and the driver puts a turn signal on.
Intelligent Lane Intervention. The car can alert the driver and make small adjustments to help it stay in the lane of traffic.
Automatic Emergency Braking with Pedestrian Detection. The car can allow for full and immediate braking power if it senses a frontal crash is possible. It can also apply the brakes if the driver does not if a frontal crash is imminent. In such a situation, the car can also reduce engine output to reduce its speed.
Rear Cross Traffic Alert. When in reverse, the car can detect and alert the driver of oncoming passing traffic. On the SV trim and higher, the car can apply the brakes if it senses a rear collision is imminent.
High Beam Assist. The car can automatically turn on and off its high beams as it senses other vehicles.
Depending on which trim you select, these additional safety features may be added or included as part of an optional package. Two packages that include these features are the SV Premium Package and the Sun and Sound Touring Package.
Intelligent Around View ® Monitor. Allows the driver to have a 360-degree view around the vehicle.
Intelligent Cruise Control. With cruise control activated, the car can follow behind another at a set distance.
ProPilot Assist. Keeps the vehicle in a lane at a preset distance from a vehicle ahead.
2019 Nissan Rogue trim comparison
The Rogue has five trims, from the S to the SL Hybrid. Each trim up adds to or improves upon the features that came before it. So the SV has all of the features on the S, plus new ones.
Trim
S
SV
SV Hybrid
SL
SL Hybrid
Base MSRP
$24,920
$26,340
$27,700
$31,390
$31,540
Standard Features
Safety Shield System, Blind-Spot Warning, 7″ Touch Screen, Apple CarPlay/Android Auto
17″ Alloy Wheels, Rear Automatic Braking, Remote Engine Start, Motion Activated Liftgate
SV Features Plus a Hybrid Powertrain
19″ Alloy Wheels, Navigation, ProPilot Assist, Intelligent CruiseControl, Leather-Appointed Seats
SL Features Plus a Hybrid Powertrain
2019 Nissan Rogue competitor comparison
Here's how several highly-rated competitors stack up against the Rogue.
Nissan Rogue
Mazda CX-5
Honda CR-V
Chevrolet Equinox
Volkswagen Tiguan
Base MSRP
$24,920
$24,350
$24,350
$23,800
$24,295
Expert Scores
3.9
4.4
4.4
4.1
4.0
Standard Features
Safety Shield System, Blind-Spot Warning, 7″ Touch Screen, Apple CarPlay/Android Auto
Blind Spot Monitoring, Rear Cross Traffic Alert, 7″ Touch Screen, Keyless Entry/Ignition, Bluetooth
Bluetooth, 5″ Screen, Rearview Camera
Teen Driver System, 7″ Touch Screen, Keyless Entry/Ignition, Apple CarPlay/Android Auto
Apple CarPlay/Android Auto, 3rd-Row Seating, 6.5″ Touch Screen
Fuel Economy
29 MPG
28 MPG
28 MPG
28 MPG
25 MPG
*Chart data is for the 2019 base models at the time of publication. Expert score averages Kelley Blue Book (KBB) and Edmunds expert ratings as available. Standard technology refers to features included in the lowest trim level for each model at no extra cost (not an exhaustive list). Fuel economy is combined city/highway mileage as defined by the EPA.
The bottom line on the 2019 Nissan Rogue
You might like the Rogue if you're looking for a compact SUV crossover that is surprisingly roomy inside. You might not like it if you're looking for something that may be more fun to drive with faster acceleration and sportier handling, or something with greater luxury options.
MSRPs in the article are accurate as of the date of publishing.