How Does LendingTree Get Paid?
LendingTree is compensated by companies on this site and this compensation may impact how and where offers appear on this site (such as the order). LendingTree does not include all lenders, savings products, or loan options available in the marketplace.
2019 Toyota RAV4 Review
Published on: March 13th, 2019
Editorial Note: The content of this article is based on the author's opinions and recommendations alone. It may not have been previewed, commissioned or otherwise endorsed by any of our network partners.
From a manufacturer with a reputation for reliability and value, Toyota's RAV4 doesn't seem to disappoint. The RAV4 is Toyota's middle child in its SUV crossover lineup; larger than the CH-R, but smaller than the Highlander. Even the lowest trim option comes with the Toyota Safety Sense 2.0 suite and Apple CarPlay (but Android Auto is not available on any 2019 RAV4). Its basic warranty is 3 years, 36,000 miles.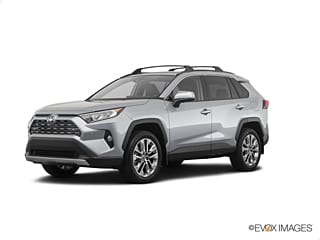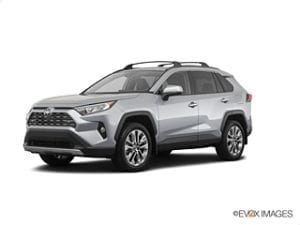 2019 Toyota RAV4 pricing
You could get a RAV4 specifically for off-road or for luxury. The manufacturer recommended price (MSRP) ranges from $25,500 to $33,500, depending on the trim. Here are each of the RAV4 trims and their base MSRPs, which include all standard features for that trim and no additional-cost package upgrades.
2019 RAV4 Pricing
Trim
LE
XLE
XLE Premium
Adventure
Limited
Base MSRP
$25,500
$27,300
$29,500
$32,900
$33,500
Note that there is a RAV4 Hybrid, with a price range from $27,385 to $34,280. Toyota treats the RAV4 Hybrid as a separate vehicle model, instead of listing the regular RAV4 with a hybrid engine option. Following Toyota's lead, we will focus on the regular RAV4 in this review.
You do not necessarily have to pay MSRP for the vehicle. You may be able to get if for a lower price, depending on where and when you buy. Shop around online and use industry guides such as Kelley Blue Book or Edmunds to see what a fair market price is for the RAV4 in your area.
What's next? Most car buyers also need a car loan. But beware, car dealers raise customer APRs at an an average of 2.47%. The best way to avoid this is to apply for an auto loan outside of a dealership. Read about where to find the best auto loan rates in 2019; potential lenders could include Toyota Financing, your bank, credit union or online lender. You could fill out an online form at LendingTree to receive up to five potential auto loan offers at once, instead of filling out five different lender applications.
2019 Toyota RAV4 safety
The 2019 Toyota RAV4 hasn't yet been through crash test safety testing. But the 2018 RAV4 earned a five out of five star crash test safety rating from the National Highway Traffic Safety Administration (NHTSA) and the Insurance Institute for Highway Safety (IIHS) marked it as  a Top Safety Pick. The 2019 RAV4 does include Toyota's most advanced active safety technology package, Toyota Safety Sense 2.0 suite, standard on all trims. It may include:
Pre-collision system with pedestrian detection. If the car senses something or someone in front of it, it alerts the driver audibly and visually and applies the brakes if the driver does not.
Lane departure alert. The car can alert the driver audibly if it senses that it is drifting out of the lane.
Automatic high beams. The car will automatically toggle between high and low beams accordingly to allow greater driver visibility.
Dynamic radar cruise control. While in cruise control, the car will automatically slow down or speed up, as conditions call for it.
Road sign assist. The car can read speed limit signs, stop signs, do not enter signs and yield signs and display them.
Lane tracing assist. The car uses lane markers and preceding traffic to help keep it in the lane.
2019 Toyota RAV4 competitor comparison
There are a lot of compact SUVs in the market. Here are four of the RAV4's competitors so you can see how they compare based on price, expert scoring, standard technology and fuel economy.
Competitor Comparison
Toyota RAV4

Honda CR-V

Mazda CX-5

Chevrolet Equinox

Volkswagen Tiguan

Base MSRP
$25,500
$24,350
$24,350
$23,800
$24,295
Expert Score
N/A
4.4
4.4
4.1
4.0
Standard Technology
Toyota Safety Sense 2.0, Apple CarPlay, Automatic High Beams
Bluetooth, 5″ Screen, Rearview Camera
Blind Spot Monitoring, 7″ Touch Screen, Keyless Entry/Ignition
Teen Driver System, 7″ Touch Screen, Keyless Entry/Ignition, Apple CarPlay/Android Auto
Apple CarPlay/Android Auto, 3rd Row Seating, 6.5″ Touch Screen
Fuel Economy
30 MPG
28 MPG
28 MPG
28 MPG
25 MPG
At time of publication, the 2019 Toyota RAV4 was not yet scored by experts.
*Chart data is for base 2019 models. Expert score averages Kelley Blue Book (KBB) and Edmunds expert ratings. Standard technology refers to features included in the lowest trim level for each model at no extra cost (not an exhaustive list). Fuel economy is combined city / highway mileage as defined by the EPA.
2019 Toyota RAV4 trim comparison
Toyota offers five trims on the 2019 RAV4. In most cases, a trim will include all features from all the trims below, if any. For example, the XLE includes the LE features, plus the XLE features.
RAV4 Trim Comparison
Trim
LE
XLE
XLE Premium
Adventure
Limited
Base MSRP
$25,500
$27,300
$29,500
$32,900
$33,500
Features
Toyota Safety Sense 2.0, Star Safety System, USB Media Port
Blind Spot Monitor, Rear Cross Traffic Safety Alert, Moonroof
Keyless Entry/Ignition, Anti-theft System
All Wheel Drive, Downhill Assist Control
Premium Audio, Rear Cross Traffic Braking
Toyota does allow buyers to add certain packages to certain trims. For example, you could add Blind Spot Monitoring to the LE trim without upgrading to the next trim; you could just pay for the feature you want.
2019 Toyota RAV4 — the bottom line
You might like this car if you're looking for a five-passenger SUV with plenty of room  and lots of standard safety features. However, you might not like this car if you're looking for a sportier model, as many reviews note its acceleration and handling isn't the best on the market.
MSRPs in the article are accurate as of the date of publishing.