The 6 Best Used Cars to Buy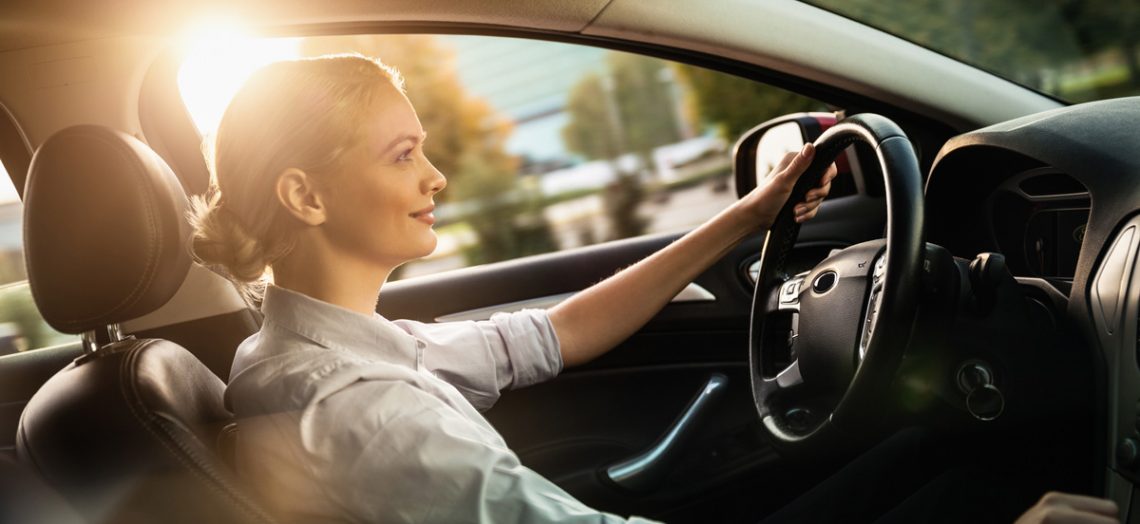 Buying a car is one of the most expensive purchases most people will make. The average cost of a new car is now over $34,000. Thus, it makes sense that most car shoppers will want to save money. Buying a used car can be one of the best ways to save money over the life of your car purchase.
While you miss out on the new car smell in buying used, most drivers would say the smell isn't worth the extra money because it wears off after a month or two anyways (or less if you're toting around a backseat full of sweet, yet messy children). Following some of the tips below will help you save significant money on your next car purchase and still get a quality vehicle.
Why You Should Consider Buying Used
In nearly every case, a relatively new used car will be cheaper than buying new, especially when it's from the previous model year. "The first year is the most devastating for most new cars. Consider an average mid-sized sedan that sells for about $27,660. In the first year, the car loses $7,419 of its value. However, the next year only sees a $1,114 drop in value. In fact, in years two, three and four, it only loses $5,976," says Carroll Lachnit, Features Editor for Edmunds.com.
When you buy a car, you want to spend as little money as possible. If you need to take out a car loan, you want to watch the price even more as it will impact your monthly payment.
There's one other bonus to consider if you purchase a Certified Pre-Owned (CPO) car – you often get many of the same benefits of buying new. Lachnit points out that in many instances the car will still be under warranty, thus protecting you from significant added expense. Just make sure to have a trusted mechanic check out the car, especially if it's not CPO, and run a vehicle history report to make sure the car has a clean title.
The Best Used Cars to Buy in 2016
Knowing which used car to buy can be overwhelming. It's best to choose from among the best or highest rated cars when making a purchase decision. With that in mind, here are a few of the best used cars to buy in 2016, based on ratings and reviews from Edmunds.com – it should be pointed out that all of the below cars were rated an 'A' from Edmunds.
1. Ford Fusion
The Ford Fusion is one of the best sedans from the 2015 class. Considered a midsize sedan, the Fusion comfortably seats five people. The Fusion is economical, getting up to 42 miles per gallon and has a 5-star government crash rating.
2. Honda Accord
Honda has long been known to produce quality cars – the Accord being one of the most popular. It should come as no surprise then that the Honda Accord is one of the best used cars to buy in 2016. In fact, Kelley Blue Book rates it as one of the top three used cars in retaining value. Like the Fusion, the Accord has a 5-star government crash rating and gets up to 47 miles per gallon.
3. Mazda 3
The Mazda 3 is a subcompact sedan, though still comfortably seats five. The Mazda 3 is a little lighter on the fuel economy, with up to 34 miles per gallon, though gets the same 5-star government crash rating. Lower miles per gallon aside, Edmunds notes the car would get an A+ rating if they gave them out.
4. Mazda CX-5
The Mazda CX-5 is one of the best compact SUVs to buy in 2016. The CX-5 is considered more crossover SUV than anything else and Edmunds.com rates it as having some of the best brakes and steering in class. The CX-5 boasts up to 29 miles per gallon and a 5-star government crash rating.
5. Chevrolet Traverse
If you want a larger SUV, the Chevrolet Traverse is one of the highest rated. In getting up to 19 miles per gallon, it suffers from the same fuel economy issues that larger SUVs do, but makes up for that downside in other areas. The Traverse comfortably seats eight and has a 5-star government crash rating. Edmunds points out that it has the smoothest ride and most capacity this side of a minivan.
6. Chevrolet Colorado
The final best used car to buy in 2016 is a truck – the Chevrolet Colorado. While it does not have a government crash rating, the Colorado gets a respectable 22 miles per gallon. The Colorado was completely revamped for the 2015 model year and comfortably seats five.
Math and Safety Should Guide Your Decision
Only you know the needs of your family. When you buy a car, math and safety should be your guide. Reduce your costs without sacrificing the safety of your family. As Lachnit points outs, it may not always make sense to buy used – "a low-mileage CPO car from a recent model year may be almost as expensive as a new car of the same make and model, so it's worth running the numbers both ways."
That being said, it's likely you will save significant money upfront and over the life of a loan buying used cars as opposed to new ones. The key is to do the math and see which option makes most sense for your family.
The Bottom Line
Buying a car can be a fun, though expensive, experience. Don't be afraid to look at a used car as it can save you significant money with little drop-off in quality or safety.