Are you looking for a safe place to stash your money for retirement? Or maybe you need to roll over retirement funds from another account into a new investment to avoid the tax penalties associated with withdrawal? If you're close to retirement or already retired, an IRA CD is a popular choice because they offer a secure investment with all the tax benefits of your IRA, but often come with a higher percentage rate than a savings account.
If you're looking for an IRA CD with the best rates right now, take a look at the ones listed below. Keep in mind that CDs are a secure investment, but do require you to keep your money invested for the full term, lest you end up paying early withdrawal penalties that would likely wipe out most of the interest you earn.
Check with your bank or credit union for specific details on early-withdrawal penalties.

Synchrony Bank
18 Month IRA CD

Connexus Credit Union
60 Month IRA Certificate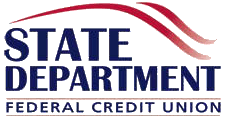 State Department Federal Credit Union
60 Month IRA Certificate
APPLY NOW
on State Department Federal Credit Union's secure site