Growing up, I heard countless stories about my Grandma and how she worked at NASA. As a kid, of course, I immediately thought: "Grandma's an astronaut!"
That wasn't the case. She was, however, one of the first women to hold a chief accounting position at NASA. And that's not at all. At a time when women were relegated to the margins and considered only good enough for housework instead of headwork, she became a trailblazer who I continue to look up to.
I may not work at NASA, but my grandmother's example has framed how I've grown my own career as I raise two daughters.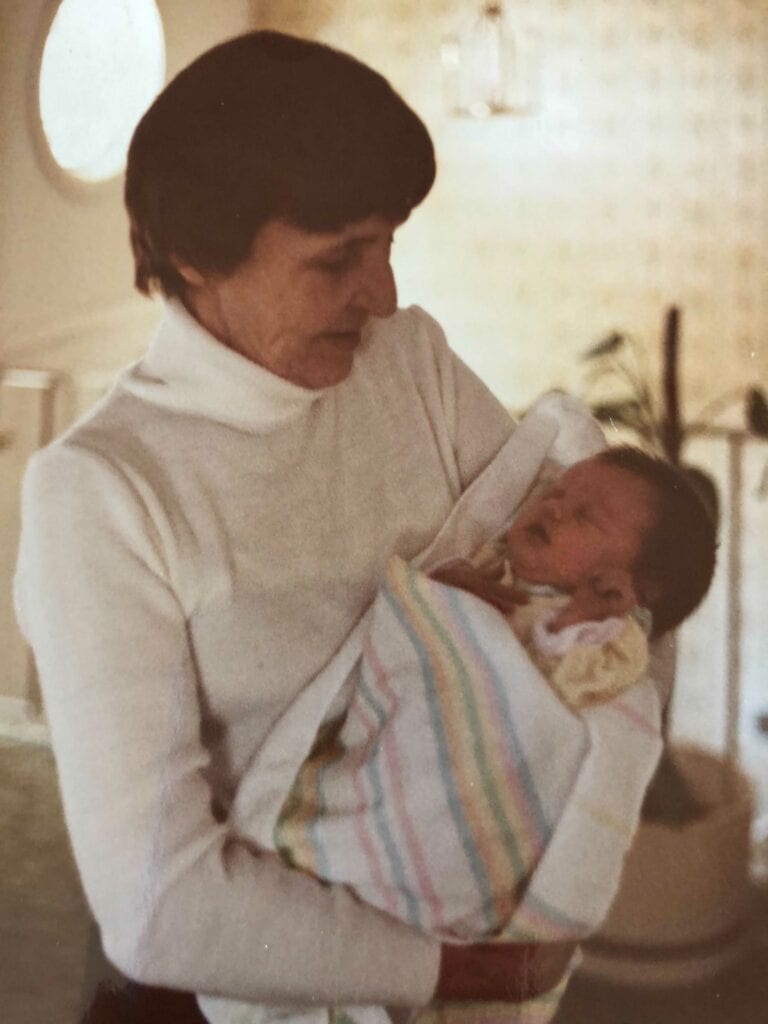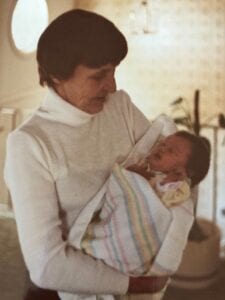 Shattering glass ceilings
Grandma's name was Annie "Jo" Hester, and she had ambition for days. She started her career in the 1950s as a payroll clerk with Goodyear Tire and Rubber Company in Gadsden, Ala.
Not long after they were married, she and Grandpa moved to Frankfurt, Germany, where the Army assigned him. My mother was born soon after. I have a postcard my grandmother sent home announcing that she'd had a baby — a total surprise to her family! When my mother was just 1 year old, Grandma Jo began her civil service career as a supervisor in the cost accounting department of the 97th General Hospital in Frankfurt.
The family moved three more times, and each move came with a new career opportunity for Grandma.
When they moved to California, she was hired as the chief of commercial accounts at Vandenberg Air Force Base in Santa Barbara County. She was the base's first civilian employee. When they relocated to Kansas, she became the chief of commercial accounts at the Army installation. And when they moved to Florida, where my grandfather eventually retired, Grandma Jo accepted another chief role at his base.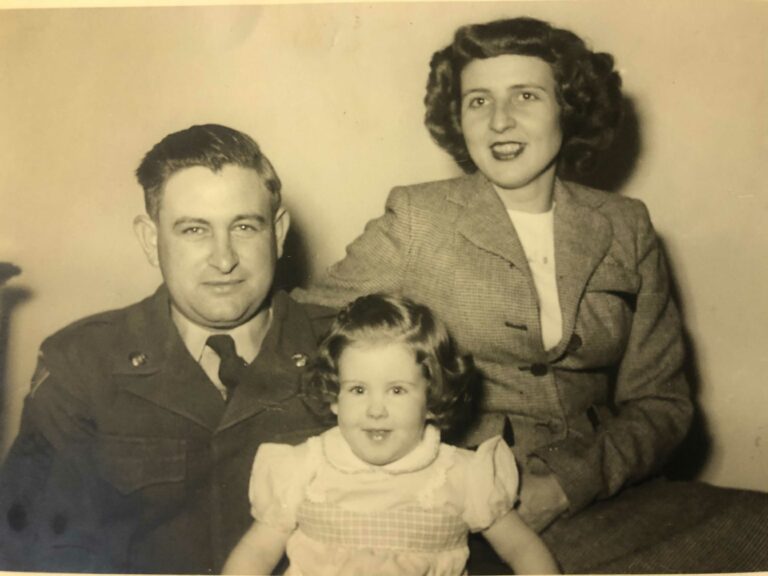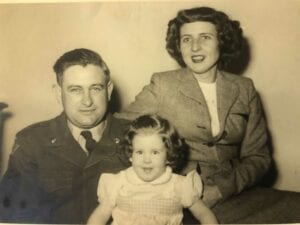 (Fun fact: While in Kansas, my family lived through quite a few tornadoes. I've been told that Grandma Jo rode out a particularly threatening one in the bathtub because she didn't think it was serious enough to abandon her evening soak.)
In 1964, Grandma transferred to NASA Kennedy Space Center, where she was appointed chief of accounting in the travel section. The space center was fewer than five years old at that point and women who worked there largely occupied clerical positions. To start out in a chief accounting role was unheard of. But she did it.
After just five years on the job, she was promoted to chief of pay and travel in the Financial Management Office. In 1977, she received the John F. Kennedy Space Center's Federal Woman of the Year Award. During the ceremony, she was praised for her outstanding performance in her field. Her award reads: "In recognition of her professionalism and leadership.
Through her example, other women at Kennedy Space Center are encouraged to develop their own potential and capabilities."
Is there any question why I still look up to this woman?
Her influence lives on
Sadly, Grandma lost her battle to lung cancer when I was just 5 years old. Most of the stories I've recounted here are secondhand – either published in the now-defunct Spaceport News or passed down to me by my mother.
Though I only knew her a short time, Grandma Jo's influence in my life is substantial. My mother took up the mantle, following in Grandma's footsteps to reach the pinnacle of her career in education. Because of their examples, I learned that having a career and family was both possible and admirable. In my eyes, my grandmother is a feminist hero, someone who inspires me to keep fighting for representation, parity and equality for women in the workplace.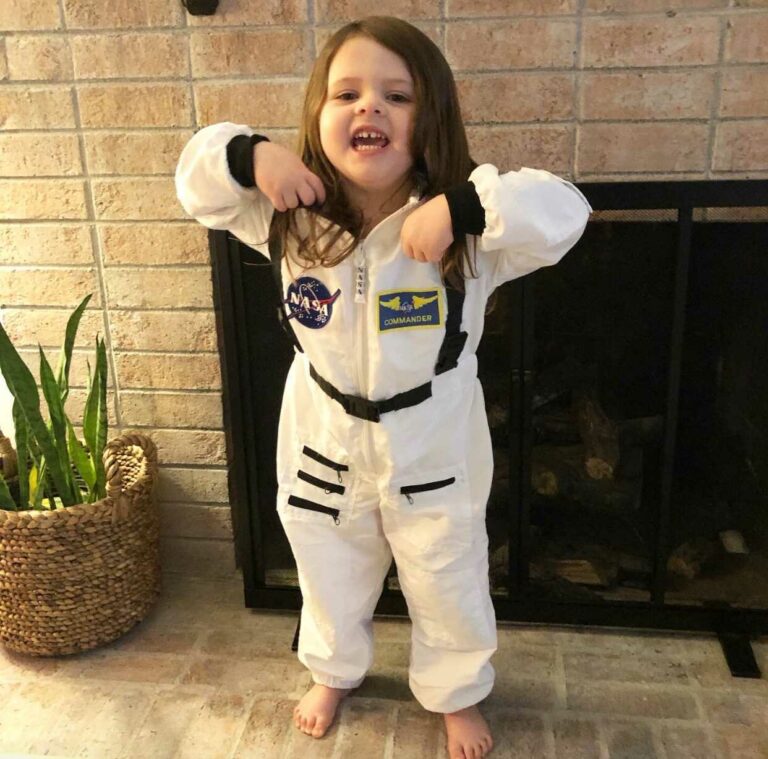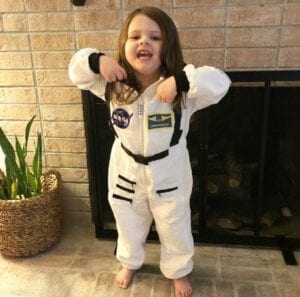 I'm now raising two daughters of my own. I'm well aware of how difficult it can be to balance a growing career with raising a family. It's 2021, but the challenges and adversity working mothers face hasn't gone anywhere. I can't imagine what it was like in the early 1950s.
That's why I'm eternally grateful for the women like my grandmother who set the stage and blazed the trail for women like me.
When my first daughter was born, I gave her my grandma's middle name. Cora Jo is obsessed with the moon and space; she claims she'll be an astronaut one day.
She can do whatever she puts her mind to. The women in her life have shown her that persistence and hard work will take her far – even high above the sky.