Note to our readers: Typically, we connect you with your best deals on loans. But nothing feels typical right now. As we all cope with the effects of the coronavirus, the LendingTree blog is going to connect you with tips, strategies and resources on how you and your family can manage life in times like these. Some will include stories from our employees about how they're adapting to quarantine but still maintaining contact with family, giving back in the community and improving their financial health. We hope their stories encourage and inspire you. Here's one:
Christine Daniels' daughter's first birthday party was going to be epic. It had to be. Emerson (her parents call her "Emmie") was born nine weeks premature and spent six weeks in the neonatal intensive care unit.
So, Christine, a senior performance marketing manager at LendingTree, had big plans for the March 26 celebration that included a balloon arch, bubbles, unicorn headbands, Fruit Loop necklaces, a bracelet-making station, cookies and a unicorn cake.
Then came the coronavirus, followed by orders to stay home and avoid large gatherings. That meant the party, with a guest list of 25 that included out-of-town family members, couldn't happen.
Or could it?
"I decided not to postpone the party," said Christine, who lives in Charlotte, N.C., with her daughter and husband, Nicolas. "You only turn 1 once. Throughout the year, we didn't do the normal things because we were more protective of her being a preemie and so small. I just wanted something normal."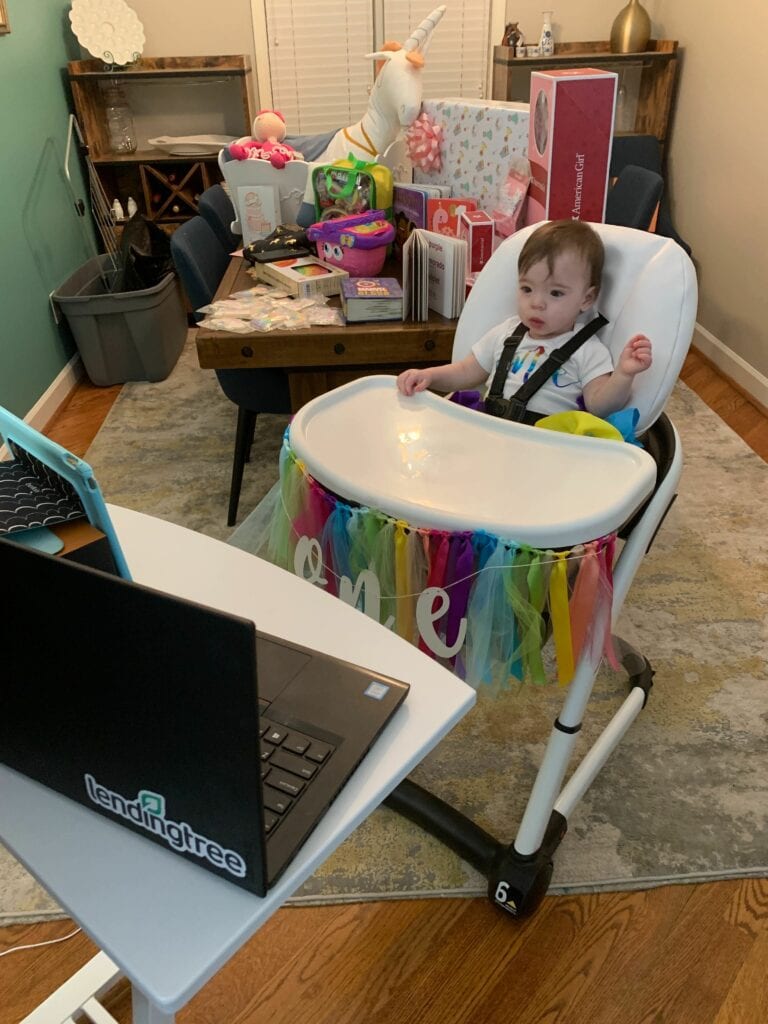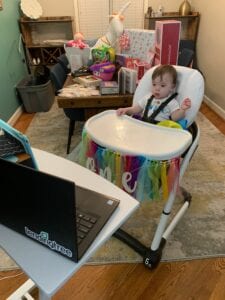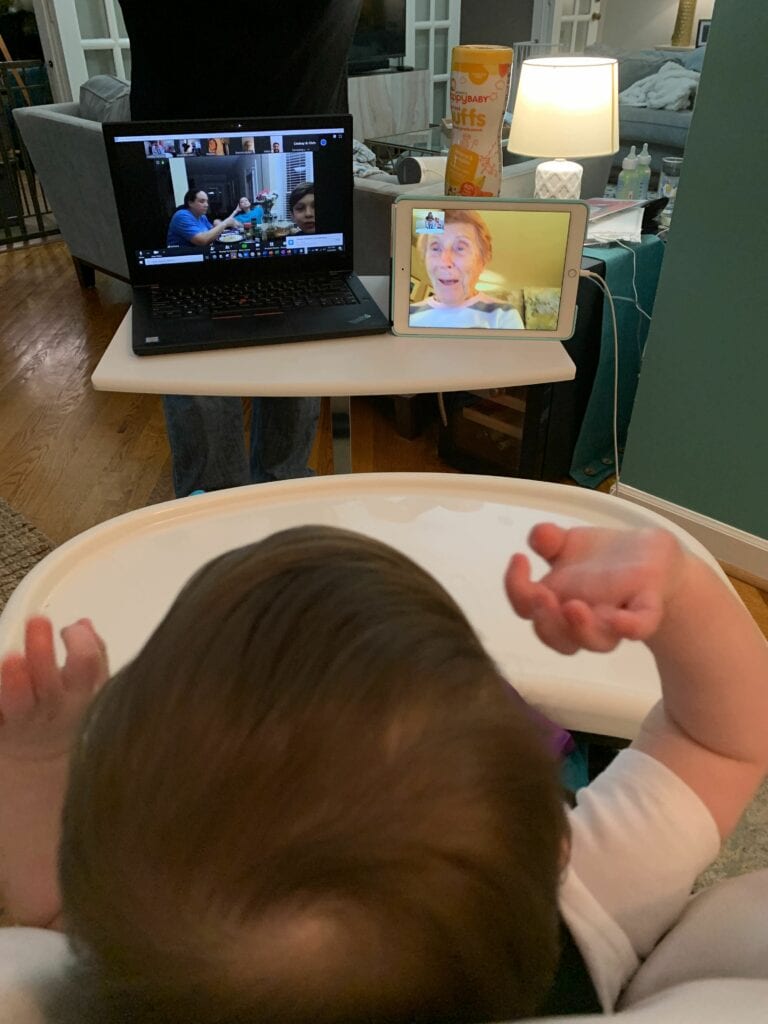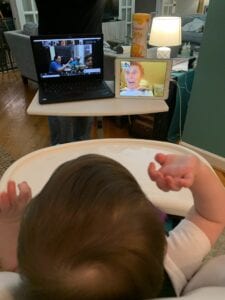 Christine and Nicolas came up with the next best thing: a birthday party over Zoom, an online meeting software that's surging in popularity now that people rely on it to stay in touch with friends and family from afar.
The cake arrived on Emmie's birthday, two days before the planned party. Christine texted close family and friends, telling them to get on Zoom to see Emmie eat her first cake from her highchair.
"She just sat there, waving at the camera," Christine said. "It was good. The clean-up was a bit easier."
She packaged together some of the food and decorations she bought and sent it to Emmie's daycare. She gave the rest of the goodies to neighbors with young children, along with 10 bunny-shaped crayons and coloring kits her friend made.
"It was a good treat for all the neighbors and their kids," she said.
Throw a birthday party while quarantined
Christine shared some tips on how to ensure your children can still have a fun birthday party, even if everyone has to stay home. These are her suggestions, in her own words:
Still celebrate and make a scene for the kid. Let them know their birthday's still special.
Do your best to find a way to include friends and family who want to celebrate.
Consider drive-by birthday signs, balloons or car parades.
Have friends mail gifts and then take and share video of your child opening their present.
One friend ding-dong-dashed a gift. She rang the bell, dropped off a present on our porch and texted me that she had left the present when she was down the road.
Send children party favors so they can play with them together over Zoom.