The team over at CompareCards just posted a new report showing nearly half of millennials surveyed admit to purchasing Halloween items so they could include them in social media posts.
Head over to CompareCards to read the full thing, but here are some key findings:
48% of millennials admit to purchasing Halloween items so they could include them in social media posts. 37% of Gen Z and 30% of Gen X said the same compared to just 5% of baby boomers.
52% of millennial parents said their children guilt them into spending on Halloween.
31% of millennials spend more on Halloween than any other holiday. That's true of 19% of consumers overall.
The biggest Halloween expense? Candy. It was the most popular answer at 31%, followed by kids' costumes (19%) and costumes for you or your partner (12%). For 3% of people, the answer was pet costumes.
As a millennial parent, this feels accurate to me. You gotta get that perfect Halloween shot to share with the family on social media. Sometimes that means purchasing something extra, like a Bob Ross wig.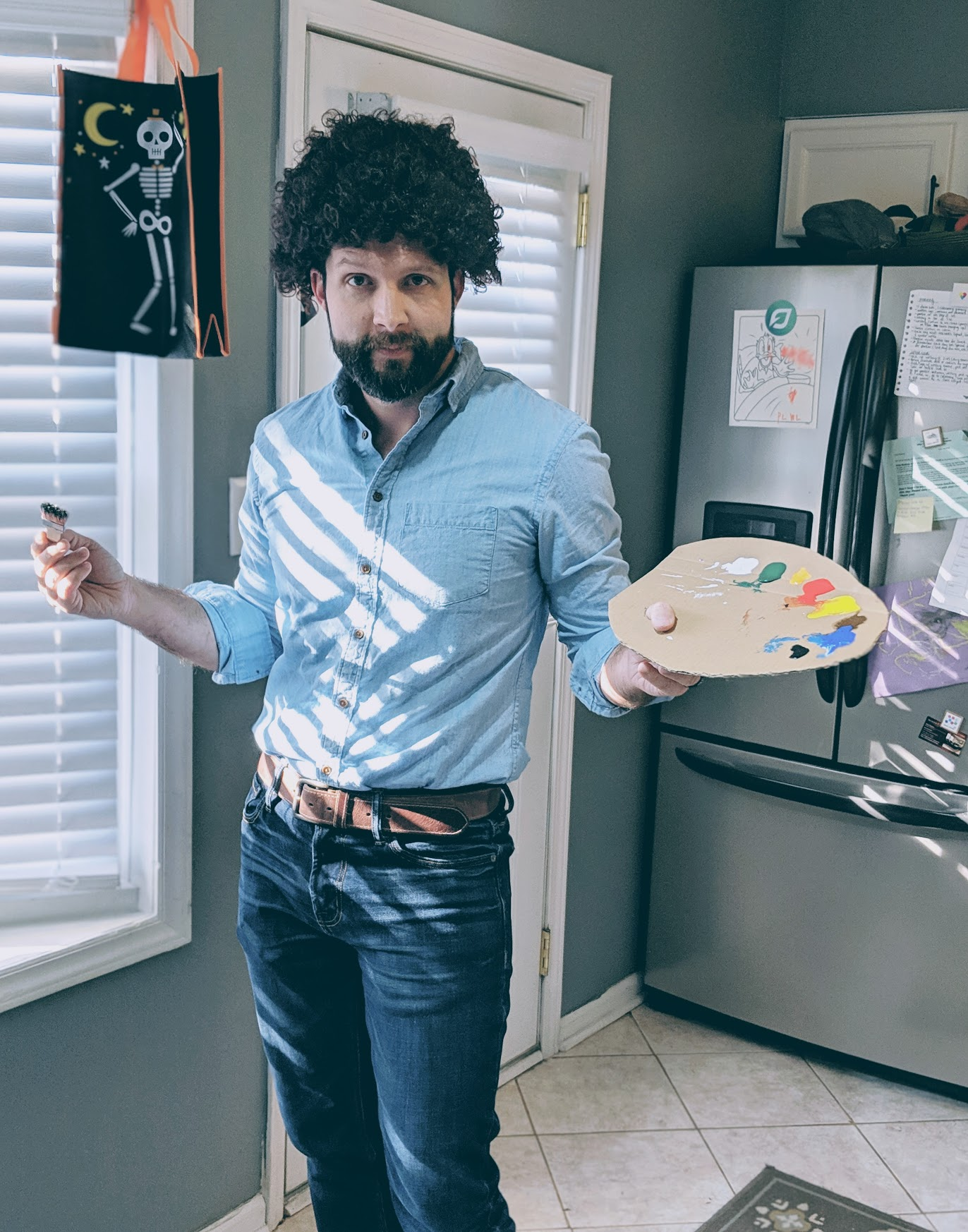 Halloween can get surprisingly expensive! So, here are some tips to save a little cash this spooky season.
Reuse decor
Treat your Halloween decorations just like your Christmas lights. Toss them in a box when the season ends and use them next year. If you get a few more fall-friendly items, like generic pumpkins and leaves, you can double dip and use them for Thanksgiving, too.
Find another place to wear that costume
It's a shame to get a costume and only wear it once! Our oldest son will be Link from the Legend of Zelda this year. In addition to Halloween, he also plans to wear his costume to the Renaissance faire (it's sort of medieval and should fit in fine…his brother's ninja costume, not so much). He'll probably wear it again at comic-con next year, too. It's a little easier to justify the expense of a costume if you can wear it more than a single night.
Sell your stuff next year
At the end of the season, gather up all your Halloween stuff and pack it away. Next year around mid-September, get it out and sell it in bundles online via Facebook marketplace, Nextdoor, Craigslist or eBay. You can sell a bunch of decor, or a pair of child's costumes, etc. You won't get back everything you spent, but it's better than nothing. Just don't do this with candy, no one wants year-old KitKats.
Go the DIY route
YouTube is filled with Halloween DIY videos. Spooky meatloaf, scary decor, movie-accurate costumes—there's a video for everything. If you've got the time and the skill, you could save some cash making your own stuff. Or you can just save some boxes from some Amazon shipments and call it Iron Man, that works too.