Schedule K-1 Tax Form: Here's What You Need to Know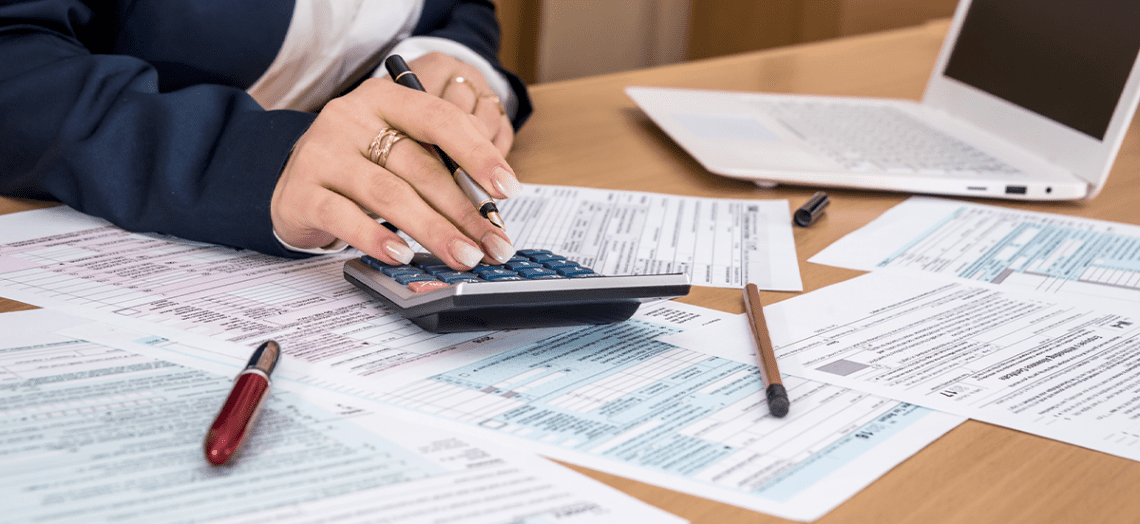 The IRS is eager to keep tabs on the exact whereabouts of all your earnings, whatever their source. If you are a business owner, chances are some earnings came to you from your business in a given year, and the IRS uses the handy Schedule K-1 form to collect information on that income. Here's everything you need to know.
What is a Schedule K-1 tax form?
The IRS requires each partnership, S corporation and estate or trust to file a Schedule K-1 tax form annually. This form allows tax authorities to track your income from your business so as to ensure that you pay taxes on that income via your individual income tax filing. The amount of income on a given owner's form is allocated based on his or her ownership stake in the business.
That income is reported on your individual Form 1040 because the types of entities that are required to file Schedule K-1 form don't pay income tax at the entity level. That income gets passed through to the owners' individual income tax returns. The Schedule K-1 form allows them to officially report their business income to themselves.
Who needs to file a Schedule K-1 form?
Businesses that must file these forms are called pass-through entities, which in tax parlance means companies in which the responsibility for paying taxes on business income rests with the owners or shareholders instead of with the business itself. The taxes "pass through" the business onto the individuals' income tax reporting.
The businesses that take this format and which must file a Schedule K-1 form every year are the following:
Partnerships: This category includes limited liability companies (LLCs) and S corporations that have more than one owner.
S corporations: These corporations are characterized by their election to pass corporate income to their shareholders to gain favorable tax treatment.
Estates and trusts: These entities hold the money left by a death to inheritors, and pass through any income, deductions, gains or losses to the beneficiaries.
These businesses must file the Schedule K-1 form with the IRS and with each owner or shareholder. If you receive a Schedule K-1 form, you do not need to send this form to the IRS with your tax return. You should give this form to your tax preparer for use in creating your individual tax return.
How is a Schedule K-1 form used?
When a partnership or S corporation files its return on March 15, the business is required to issue these Schedule K-1 forms to each of its owners, as well as to the IRS. The owners take the amounts from the various boxes on that form and enter them on their own individual annual tax returns, which are due by April 15. The IRS is then able to match the amount of income the business allocated and the amount of income the business's owners report receiving.
When do I need a Schedule K-1 form?
You need a Schedule K-1 form when you are the owner of a business that passes income through to you to self-report on your individual tax Form 1040. It is a requirement for businesses to file the Schedule K-1 form annually to their owners and the IRS by March 15. It should be issued to each individual who has an ownership interest in the entity.
What do I do if I see an error?
This form gets complex, but it is essential that you check it for accuracy and make sure its numbers match up with your understanding of the income and losses in your business. If you don't feel like doing an exhaustive review, at least check to make sure it lists the correct amount of income.
If you think the business has introduced a mistake on your Schedule K-1 form, notify the business and ask for a corrected copy of the form. Have the business send a corrected copy to the IRS as well. You should never change any items on the Schedule K-1 form yourself.
What is the small partnership exception?
When you get a Schedule K-1 form, it's important that you enter the items in your own individual return the same way that the business recorded them on the K-1 form. The exception to this rule is for those small companies that fall under the "small partnership exception" and don't choose to determine tax treatment of partnership items at the partnership level. Businesses qualify for this exception if they have 10 or fewer partners at all times during the year.
What if I want to report things differently or my business hasn't filed a return when I want to file?
If you wish to report items differently on your tax return than the way the company filing the Schedule K-1 form did, or if your company was supposed to file a business return, but has failed to do so, then you must file Form 8082, Notice of Inconsistent Treatment or Administrative Adjustment Request (AAR). This should be attached to your original or amended return to explain inconsistencies in how the items are filed, or to declare that a partnership return has not yet been filed. Failing to file this form when you are supposed to may result in a penalty.
Need business funding? Learn more about small business loans here.
Other Schedule K-1 form FAQs:
How are the K-1 and 1099 forms different?
You will receive a Form 1099-MISC from a company if you have an interest in a C Corp or are an independent contractor doing work for the company. The 1099 form captures fewer than 10 items, while the Schedule K-1 form is a lot more detailed. A partnership Schedule K-1 form has 20 boxes, and an S corporation Schedule K-1 form has 17 boxes. Each of those boxes can have several sub-codes of types of income, credits and other elements that have be considered.
However, according to Mike Slack, lead tax research analyst for The Tax Institute at H&R Block, "They're pretty much used in similar manners. For example, gross receipts could be something that would be on a Schedule C form for a sole proprietor, while a Schedule K-1 form would break those gross receipts out into subcategories."
Do I need to mail in my Schedule K-1 form to the IRS?
The entity issuing the Schedule K-1 form will always include the form when it files its annual business return. For individuals, the answer to this question depends on the types of items that you're reporting from that Schedule K-1 form. There are situations in which you're not required to attach it to the 1040, but there are some situations in which you're required to attach it to your return in the same way you'd attach a W-2.
Does the Schedule K-1 form pertain to state filing?
You can rely on the main Schedule K-1 form to figure your state tax liability. But some states, like California, require a separate Schedule K-1 form to report results in that state. A lot of Schedule K-1 forms, especially from larger partnerships with several thousand owners, will break the information out in a statement on a state-by-state basis.
What are the penalties if you don't submit this form?
The penalties for not filing a business return are steep for both for partnerships and S corporations. The penalty for not filing is $195 per partner or per shareholder per month.
"There's a cap on that, but it can add up very quickly," Slack said.
The bottom line
The Schedule K-1 form is one of the most important documents that partners or shareholders receive each year. It can also be one of the most confusing, so be sure to review it carefully.