SBA Loans for Women: Where to Find the Best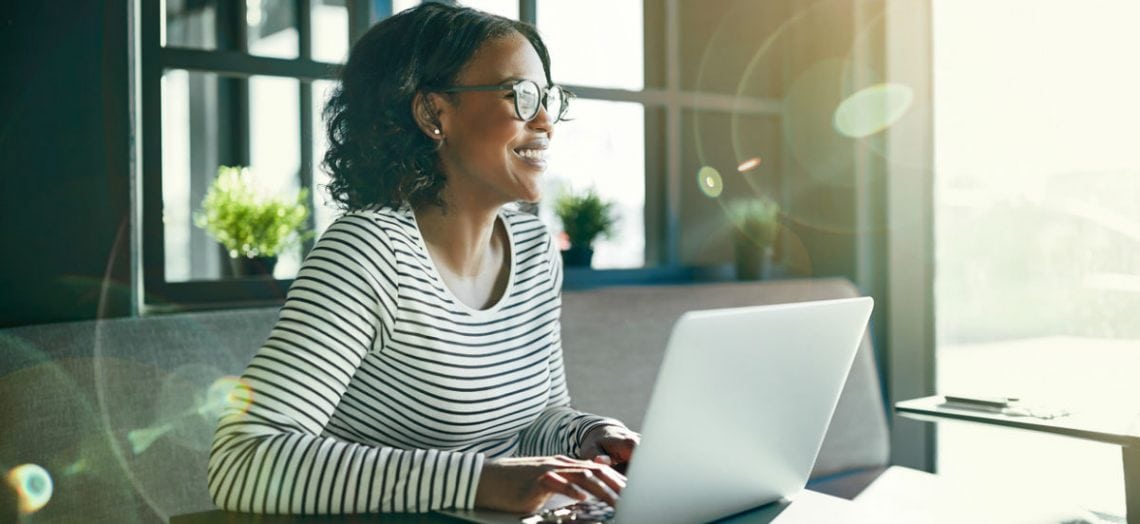 The Small business administration (SBA) is a government entity that was created to support small businesses and entrepreneurs. Not only do they help with things like financing and funding, but they also have resources in place to provide general business assistance through four main programs:
Access to capital (business financing)
Entrepreneurial development (education, information, technical assistance and training)
Government contracting (federal procurement)
Advocacy (voice for small business)
The SBA however, is best known for its role in providing access to capital for small businesses and entrepreneurs. This access to capital is provided in the form of:
Investment capital
Disaster assistance
Surety bonds
Grants
While the SBA does not engage in direct lending, it can guarantee loans made by lending partners, community development organizations and micro-lending institutions.
These loans can come with flexible terms that help small businesses achieve their goals in terms of cash flow management, growth and asset accumulation. Some loans allow for the purchase of real estate while others are available to businesses that need to refinance debt or make use of loans for small dollar amounts through microlending programs.
SBA loans for women: know your options
The SBA also has funding initiatives in place for women-owned small businesses. The Office of Women's Business Ownership (OWBO) helps these businesses compete for federal contracts. The government has a goal to award at least 5% of its contracts to women-owned businesses, so the SBA actively works with federal agencies to increase contracting opportunities for women business owners.
In order to be eligible for the woman's contracting program, a business must:
Be a small business
At least be 51% owned and controlled by women who are U.S. citizens
Have women manage day-to-day operations and make long-term decisions for the business
Be certified as a women-owned business.
Before you can participate in the women's contracting program, you must be either self-certified or third-party certified. Both methods will require you to use the certify.SBA.gov website. You'll need to have a profile at SAM.gov before you can use the certification website.
In addition to access to federal contracts, the OWBO also helps women-owned businesses with business training, counseling and access to credit and capital.
The 3 types of SBA loans for women
SBA Loan Type
Maximum Loan Amount
Term
Interest Rates
Fees
Best For
7(a)
$5 million
5 – 10 years; 25 years on real estate
2.25% – 4.75%
3% – 3.75% on guaranteed portion of the loan
Those who need longer terms and smaller down payments
504
$5 – $5.5 million
10 – 20 years
Variable, based on debenture sale
0.5% – 1.5%
Those looking to expand or modernize their business
Microloan
$50,000
Up to 6 years
7.75% – 8.5%
No guarantee fees
Those with poor credit, low cash reserves
Information from the U.S. Small Business Administration: Rates as of October 2017 
7(a) loan program
Under this program, a business can borrow up to $5 million to purchase new land, repair existing capital, purchase or expand an existing business, refinance existing debt, or purchase machinery, furniture, fixtures, supplies, or materials. This loan program potentially offers longer terms and smaller down payments.
The 7(a) loan program also has specialized programs for those in underserved communities, businesses involved in exporting and members of the military community. This program could also help small businesses who have short-term and cyclical capital needs. The main features of this program include:
Max loan amount: $5 million
Interest rates: 2.25% – 4.75%
Fees: 3.0% – 3.75%
504/CDC loan program
This loan program is for businesses looking to expand or modernize their business. It's designed especially for growth and can cover real estate purchases and equipment including land, buildings, long-term machinery, purchase improvements and modernizing or updating existing facilities. The main features of this program include:
Max loan amount: $5 million to $5.5 million
Interest rates: Established when debenture backing is sold
Fees: Monthly servicing fee of 0.625% – 1.5%; 5% on lender share; CDC may charge 1.5% on their share
Learn more about the 504 loan program here.
Microloan program
These loans are typically administered through community-based lending partners for smaller loan amounts. These loans cap out at $50,000 and are ideal for people with low cash reserves, poor credit or those in rural or underserved communities.
Some lenders offering micro-financing also have special programs for women-owned businesses, environmentally responsible businesses, veterans and other specific business-types.
Max loan amount: $50,000
Interest rates: 7.75% – 8.5%
Fees: No guaranty fee
How to apply for an SBA loan
To apply for an SBA loan, you can use the lender match tool located on the SBA website, where you'll be able to find a lending partner that supports your business according to your needs. The tool will take you through a series of questions you'll have to answer in order to be matched with a lending partner.
Make sure you have the following information in place before reaching out to a lender:
Business plan: You should have a general roadmap of how you plan to operate your business now and as it grows. This will help identify any gaps in funding, inform your bank about the type of business you're running and highlight any opportunities and risks.
Funding amount needed and proposed use: Be prepared to explain why you need the money and what it will be used for. This will connect you to the lender that offers the loan program you can qualify for based on your lending needs.
Credit history: Banks make lending decisions based on your credit profile. You will need to have a satisfactory credit history to be eligible for some loans guaranteed by the SBA.
Financial Projections: Banks want to know that you can pay back any funds you borrow. Your financial projections will demonstrate whether or not you can service any new debt, while also meeting existing financial obligations.
Collateral: For some SBA-guaranteed loans, you may have to provide collateral that will serve as an asset the bank could seize in the event of default.
Industry Experience: Your lender wants to mitigate their risk of losing money on loans. Having industry experience will help them feel confident about lending money to you. Demonstrating knowledge and experience in your industry will help with this.
Other resources for women-owned business
If you are looking to learn more about your options as a woman-owned business, there are more resources available to support your business needs. These organizations are in place to help you reach your business goals.
The National Women's Business Council
This organization is a  federal advisory council that gives advice and counsel to the President, Congress and the U.S. Small Business Administration. The Council serves as a voice for women entrepreneurs so that issues relevant to their businesses are addressed on an ongoing basis.
Women Business Centers (WBCs)
WBCs are a national network of more than 100 educational centers throughout the United States designed to assist women in starting and growing small businesses. WBCs aim to help women businesses by providing training on a variety of business topics in several languages.
SCORE
Score features a corps of business professionals who volunteer their time to help guide, train and counsel small business owners. SCORE volunteers donate over 1 million hours of time each year to helping businesses solve their pressing problems.