Your Step-by-Step Guide to Selling on Amazon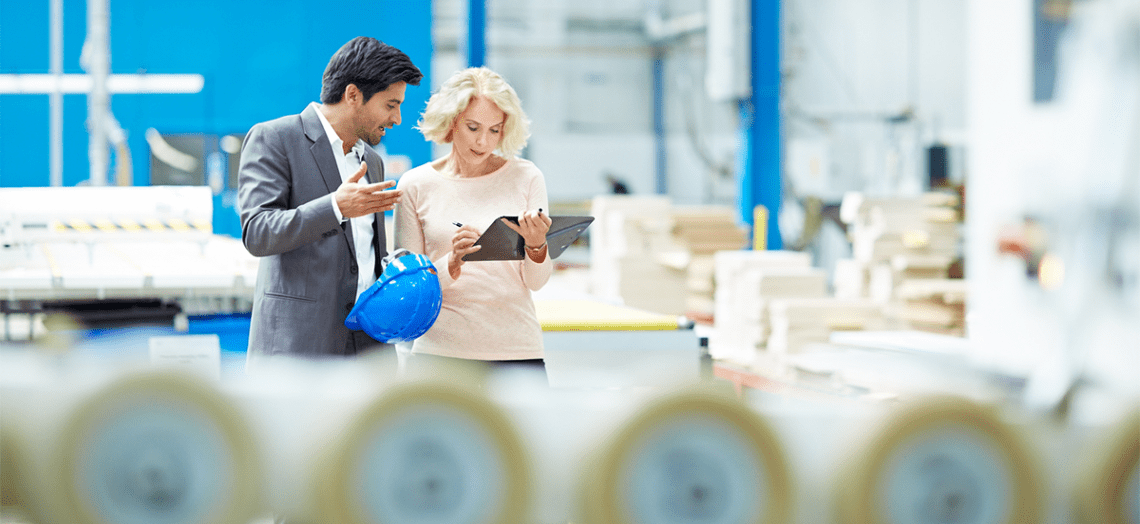 Amazon is a global brand that seems to exist in almost every facet of our lives. So it should be no surprise that the behemoth doesn't just sell organic apples, but offers the opportunity to have an e-commerce store too. In fact, more than 40 percent of products sold through this platform come from third-party sources — outside businesses and individuals.
Different e-commerce platforms do exist. There's Shopify. And there's eBay.
For Adam Fisher, it's Amazon. Fisher is an Amazon Professional Seller and sells tools and home improvement goods, as well as kitchen and dining items.
"Amazon is the place to be," he said. "E-commerce is supposed to double in the next three years. Amazon will grow faster because its actually taking more of the market of e-commerce sales. I haven't ever seen so many people making so much money so quickly."
Amazon is indeed growing. Up from having 43.5 percent of e-commerce sales last year, it now controls nearly one in two at 49.1 percent.
So in a time when Amazon currently dominates e-commerce, selling through the platform can be a lucrative way to tap into this market and make money. After all, with nearly one in two e-commerce sales being made on Amazon, the behemoth is the go-to place for people looking for an online item.
In this article, you'll learn about selling on Amazon, how to set up shop, how to list and ship items and tips for building a business on Amazon Sellers and Home Services like Fisher and many others have done and are doing.
Setting up shop
To set up shop, registration will be required. There are two options for creating a seller's account, Professional and Individual.
Individual sellers can sell up to 40 items per month and are charged a fee of $0.99 per sale, along with additional selling fees.
Professional accounts can sell 40 or more items per month with a monthly fee of $39.99 per month, also with additional selling fees.
Sellers on each account can add items to Amazon's catalog and can use Fulfillment by Amazon to ship goods. The buck stops here, however, for Individual selling accounts. Additional features for Professional accounts include the option of selling in the United States, Canada and Mexico; accessing bulk listing and reporting tools; customized shipping rates; and eligibility for high ranking on product pages.
To create an account, determine which type of seller you are. If you plan on selling fewer than 40 items, then go with Individual. If you intend on selling 40 or more, then select Professional. However, testing the waters with a nearly free account is never a bad idea to try first and then upgrade as you run a beta test.
Here are the steps for creating a seller's account:
   Select whether you will be an Individual seller or a Professional seller. Refer to the previous paragraphs to identify which selling account will be a good fit.
  Continue through the prompts. Registration will require: business name and address, phone number, credit card with billing address that is valid, bank account information and tax information. So it would be a good idea to have your bank account and routing numbers prepared for the registration.
Fisher also suggests sellers make sure that the name and address entered match their identifying documentation since Amazon will request this information as well. "They're going to ask for two things — two different pieces of documentation to prove your identity. Your name and address both have to match exactly, and they also have to match what you enter [through registration]," he said.
After you complete registration, you'll be redirected to the homepage of Amazon Seller Central, where you can access the Order and Performance Boards, Payments Summary, Selling Tools and Seller Forums sections. It is through this portal that you will list and ship items.
Before moving onto the steps to list and ship an item, two things to note are category details and the option for Fulfillment by Amazon. Sellers of either account type can list items that fit more than 20 categories. Some listings, however, require approval and can only be listed by sellers with Professional accounts. A request can be made through the "Contact Us" page and will receive an emailed answer within three business days.
Second, Fulfillment by Amazon (FBA) provides a shipping alternative for sellers who don't want to self-ship. The service allows a seller to send a product to one of Amazon's fulfillment centers for Amazon to pick and package for the seller to send to the buyer. Amazon has more than 75 fulfillment centers in North America. The service carries an additional fee, and requires that a seller send items to an Amazon fulfillment center to pull from when an order is made.
Should a seller use Fulfillment by Amazon (FBA) to pack and ship items, these products are eligible for Prime two-day shipping and free shipping, and Amazon will also handle returns and customer service questions for customers as well.
Fulfilling orders through Amazon allows a business to scale, Fisher said. An Amazon seller, for example, can sell as many units of a single item without having to take the time to search for each piece of inventory, without also having to take the additional time to prepare the package and then ship it.
Looking for business funding? Learn more about small business loans here. 
Minding your store
Now that you know how to register for an account, let's get to the reason you started an Amazon account in the first place — to make some money by selling a product.
Here is the step-by-step process to listing an item on Amazon:
To add a product, Go to the Catalog heading in the far left, and Select "Add Products." You will be directed to a search page that allows you to "List a new product."
Search through Amazon first to see if it carries the item. If Amazon carries the item that you want to list, then select the corresponding product ("Sell yours"). If not, then click "Create a new product listing."
Fill in the requested details. A laptop bag that Amazon already has onhand might net information such as Seller SKU, Your price, Quantity and Condition. A laptop bag listed as a new product listing might net Product ID, Product brand, Name, Manufacturer and Mfr Part Number.
For listings the seller creates from scratch, add Images. Images on Amazon should be an accurate representation of the product and look professional. The main image should be against a white background and be of the product itself, not an animated or graphic representation. The main image should not have logos or watermarks, and should be at least 1,000 pixels in height or width. Also, the product cannot be on a mannequin.
Click "Save and Finish." The item will now be listed on your account. To make adjustments or edits, visit the homepage heading Inventory >> Manage Inventory.
Shipping the item
Amazon sends an email with the subject line "Sold, Ship Now" once your item sells. They also suggest that you check your account at least once a day to stay current with potential sales. To do this, click the heading Orders >> Manage Orders. An email with an estimated delivery date is sent to the customer as well.
There are two ways to ship. A seller can self-ship and send the item or use Fulfillment by Amazon.
Let's walk through the process of each one.
Self-Shipping
To self-ship, locate the shipping address through the Order Details page, an Orders report or an Unshipped Orders report.
Ship media items within two days and non-media items by the noted availability date.
Confirm the shipment. To do this, go to Inventory >> Manage Orders. Under the Action column, click "Confirm Shipment." On the Confirm Shipment page, you will enter: Ship date, shipping method and Tracking ID. Enter any additional information in the Seller memo. Then click Confirm Shipment."
Fulfillment by Amazon
To ship through Fulfillment by Amazon, go to the heading Inventory >> Manage Inventory. Under the Action bar, click "Change to Fulfilled By Amazon."
Amazon will pick up and package your orders.
As you register, list and ship items, a few more things to take note of are setting prices, setting specs for shipping and returns, the Buy Box and Amazon fees.
Setting pricing
Amazon encourages sellers to set prices in a way they think is most fair. A search on Amazon can also net different results to have a starting point for the range of the cost for a product or service.
Shipping and returns
Customize this section for your fulfillment goals. Go to Settings in the top right corner >> Return Settings or >> Shipping Settings. For Shipping, select which options will be available to your customers: Standard, Expedited, Two-Day, One-Day, International and International Expedited. Professional sellers have the option of setting a price. Returns can also be customized to E-mail format, Default automated return rules and Return merchandise authorization number settings. Also set Returnless refund if desired, and list a Return address in the event an item ever needs to be returned, for whatever reason.
The Buy Box:
When sellers offer the same item that is "New," they will compete for the Buy Box, which allows a seller to be listed in a box featured prominently with an "Add To Cart" button. The selection is based on performance criteria. Having an item featured in the Buy Box isn't guaranteed.
Fees
Amazon has a number of possible fees for its services: subscription fees, selling fees, per-item fees, and referral fees. The Professional account has a subscription fee of $39.99 per month, but no fee per item sold. The Individual account has no subscription fee, but a $0.99 fee for each item sold. Fulfillment by Amazon also has a number of fees as well for fulfillment, storage, returns processing, removal orders and unplanned service fees.
Tips for selling your products on Amazon
Now that you have step-by-step process to selling on Amazon, here are some key hacks to know:
Check for orders at least once per day. While Amazon will send an email to say that a product is ready to ship, but inboxes don't capture every email. Email isn't as reliable as consistently checking to see if anyone has purchased an item. So ensure that you have an order by staying one step ahead of the game.
Select a broad store name. "Don't pick something super specific like 'Adam's Coffee Cups,' which might limit you," Fisher said.
If you self-ship, ship promptly. Then confirm shipment. Media items should be shipped within two business days, and other items should be shipped on the availability date that is noted.
Weigh the benefit of Fulfillment by Amazon for your business. If you have a high volume of product, the cost could be worth the investment in time and money to scale your business. "All of my inventory is sitting in Amazon's warehouse right now," Fisher said. "It doesn't matter how many units a day I sell. They will do all of that work for me." It's a passive income stream once you start up, Fisher said.
Restock inventory. Don't find yourself having to cancel an item because you didn't update your inventory and keep it stocked. Keep items stocked, and avoid negative feedback that could come from canceling an order that someone wants to buy.
Start a business in a time when e-commerce is growing, and Amazon is a trusted and popular brand. "Every single person has had an idea at one point in their lives that this would be a really cool invention. Well, this is the best day and age to take those ideas and make money off of them," said Fisher, who works with suppliers in China to develop products and sell and ship them through Amazon. "Chinese suppliers will make anything and get it produced, and now there are marketplaces if you have a quality product. That product you wanted to invent is right there. Get it done. Put it on Amazon and start selling."
Get a good review. Amazon sends out an email after a product is sold that encourages a customer to leave feedback. A seamless buying experience, from having a product that resembles the actual image to answering questions and shipping in a timely manner can impact what a customer will say about their experience.
Tips for selling your services on Amazon
Amazon Home Services allows consumers to request professional services for plumbing, wall mounting, furniture assembly and more.
Professionals are selected by Amazon and in order to join the service, they must undergo a background check and be licensed and insured. Amazon backs each service with a Happiness Guarantee. If a person is not happy with a service, Amazon will issue a full refund, file a claim against the provider's insurance, or correct the issue.
But as a service provider, you will want the customer to be floored — pun intended.
Here are four tips for professionals and service providers who want to sell professional services on Amazon.
Review eligibility requirements. Service providers applying for accounts through Amazon Home Services will be required to have general liability insurance, licensing for trade professionals, and a background check. Each provider must have general liability insurance of up to $1 million for each occurrence. Trade professions such as plumbers and electricians must be appropriately certified or have the correct license to be able to accept and complete jobs through Amazon Home Services. Prepare this information in advance because without the necessary information, you won't be approved.
Put care into completing your profile. The professional provider will receive an activation email once your application is approved. So take time to identify the services that you offer and the rates. Also, identify the service locations. Taking the time to set up an account to set up a profile that attracts your ideal customers.
Consider custom projects, too. A customer might have a specialized request, and if your skills still fit the job, you have the opportunity to increase your chances of having the skill set to make the sell, and get the job done. When creating an estimate for a custom request, enter a price and describe the work you will do in a description box. Be detailed and professional in your writing. Also, service providers can also direct the customer to your website in the note as well.
Secure jobs, but be aware of the fee. Be aware that Amazon does have a fee for this service. There is no upfront fee, or subscription fee like with the other selling service. However, Amazon does take a cut off of each type of service, whether it is pre-packaged or recurring. Pre-packaged services take 20 percent off of the amount up to $1,000, and 15 percent thereafter. For recurring services, Amazon takes 15 percent off of the service price.
The bottom line
In short, Amazon can also be a solution for small business owners who want access to a marketplace of interested buyers looking for an array of different goods, and even home-based services. If you have products you want to sell or even manufacture, or if you are a service professional looking for people looking for you, selling on Amazon might just be the answer.