19 Great Small Business Forums for Business Owners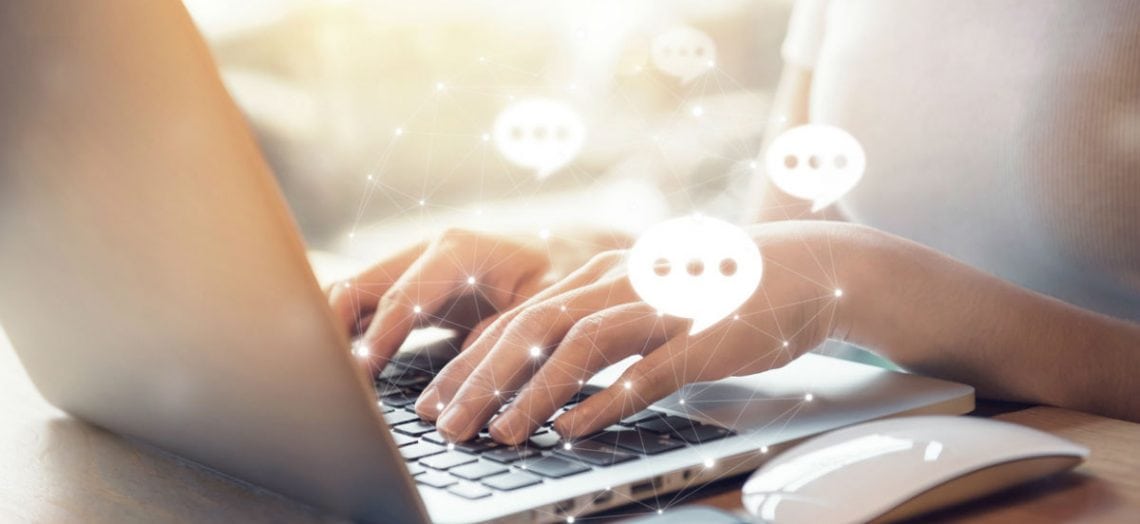 The world of business changes at such a rapid pace that it's practically impossible to keep up with every innovation at once. Knowing this makes the use of small business forums indispensable. Whenever you're faced with a challenge in your business that may be common among other entrepreneurs, it can be helpful to use a forum to gain feedback, business advice and support. It's important not to think of forums simply as Q&A sites, as creative and resourceful business owners use them for a variety of purposes.
"I regularly use Reddit and other forums to learn more about my target market and make note of consumer objections," said Eman Zabi, founder of The Scribesmith, a copywriting agency. "I then weave those objections into emails and sales pages so I can present the object we're aiming to sell as a solution to those objections."
David Vallance, a content manager for Lease Fetcher, also uses forums for market research to advance his company's bottom line and improve its content and solutions.
"I use small business forums like StartupNation because there's a huge amount of buyer persona information there," Vallance said. "Forums that are older have a lot of content to sort through. Plus, people act naturally within these communities and will be more likely to discuss genuine pain points than in a more formal buyer persona interview."
If you can see forums contributing to the growth and success of your business, here are 19 of the best small business forums to check out.
Top 19 small business forums
Alignable
Alignable is a social networking platform for local businesses. Business owners can create their own profile and add images and details about the work they do. The most popular use of the site is adding local business owners to your network to build a referral system. The Q&A forum on the site is also very popular. It can be a great way to get your name known in the community, both online and offline, as you answer questions and lend your expertise to other business owners without sounding too salesy. A well-thought-out response may even land you new connections or referrals.
American Express OPEN Forum
You may know American Express for its credit cards, but if you're a business owner, its OPEN forum is awesome as well. The American Express OPEN Forum provides quality content and insights for entrepreneurs. It's free to sign up and you can tailor the experience by narrowing down which topics interest you while connecting with other business owners in your niche.
BizWarriors
BizWarriors was founded by brothers and serial entrepreneurs Matthew and Adam Toren. Its forum is very active and topics focus on helping entrepreneurs learn how to plan, finance, promote and grow their business. If you have a business question or need to brainstorm with like-minded individuals, this is a solid place to start.
Business Advice Forum
Business Advice Forum is a broader forum that covers anything and everything business. The forum is broken up into sections like general help, marketing, technical, advertising and marketplace so you can find exactly what you're looking for. Active members are highlighted on the site along with timely posts and updates from current members. So if you want to be seen, be sure to post a lot.
CNET Small Business and Startups Forum
CNET, another popular name in the industry, has its own forum geared toward startups. CNET tracks all the latest consumer technology breakthroughs and provides unbiased product reviews. You can contribute to the small business forum by asking questions, starting a general discussion, or contributing a tip you found helpful. This is a popular place to go to ask for technical help and advice for your business as well.
Creative COW
Creative COW is a peer-to-peer support community for media production professionals. If your business falls into that niche, you may benefit from using its business and marketing forum. It's a smaller community, but users can connect with other local businesses to build a referral system or gain tips and advice if you're just starting out and looking to mastermind.
Shopify Ecommerce Forum
Shopify is one of the top ecommerce platforms. What you may not know is that it has its own forum for business owners. Shopify's forum is called eCommerce University and it's the place to go if you're looking to learn more about running an ecommerce business. There are thousands of topics discussed so if you have a general question, there's a good chance that it's already been answered somewhere on the forum. For additional education, you can also find guides and webinars available under some of the forum topics.
Fastlane to Millions
The Fastlane Forum is an entrepreneur discussion site based on the Unscripted Entrepreneurial Framework (TUNEF) which is outlined in the two best-selling books, The Millionaire Fastlane and Unscripted, by MJ DeMarco. You don't have to read the two books to become a part of the forum but it does help with the philosophy. New members can make introductions and get up to speed by going through the topics under the "Get Started" section.
Forum of Private Business
The Forum of Private Business focuses on providing members with three main things: advice, support and protection. There is a fee to become a member, but you get to receive legal advice, updates on changing legislation, and protection for your business expenses since insurance is included in your membership. The forum also provides a variety of business guides for free which is a great option if you'd rather try before you buy.
Fresh Marketing Forum
The Fresh Marketing Forum is an open forum that business owners can use to learn and exchange ideas about marketing, SEO, WordPress, networking, and more. If you want to promote your business or freelance services, you can also do that by adding a topic to a special section of the forum. It's called "using credit" and may require an additional fee, but you can list your website for sale, vote on feature requests, promote your services and more.
LinkedIn Groups
If you have a LinkedIn profile already, you might want to consider joining LinkedIn groups as well. LinkedIn Groups serves as a forum but it also provides a lot more. It's a place where professionals in similar industries or interests can share content, get answers to their questions, post and view jobs, make business contacts, and become thought leaders in their industry. Each group has a conversations page where you can post inquiries and share information with everyone. Plus, you can reach out to some group members privately if you only mean to address them.
QuickBooks Online Community
QuickBooks is one of the top online bookkeeping services. It also has a community page for customers and business owners in general that works just like a forum. Although you have to create an account in order to start a discussion, it's a great way to learn more about QuickBooks products or related topics like invoicing and accepting credit card payments.
Quora
If you're looking for great forums, there's no way you can pass Quora during your search. Quora is a huge forum that connects people through gaining and sharing knowledge on a wide variety of topics. You can add credentials to your account so you can answer questions based on your expertise. When it comes to business, Quora has topics covering strategy, marketing, startups, products, branding and more.
Reddit
Reddit is a social news aggregation, web content rating and discussion site very similar to Quora. You'll want to visit Reddit's entrepreneur forum if you have a business because it allows you to connect with a vast community of business owners, solve problems and collaborate on projects. Aside from asking and answering questions, you can also post your offers, giveaways, and discounts on a particular day of the week in the thread. This can be an easy way for you or your team to promote your latest products or services.
"Reddit has surprised me because I'll occasionally jump into a discussion and I'm always impressed at how thorough the community is," said Kenneth Burke, marketing director for Text Request. "Several times a user has been in a discussion, searched Google for a good link on the topic, and then shared one of our pages."
Small Business Brief
Small Business Brief is a forum and small business articles website. You can visit the site for tips on customer service, productivity, marketing and general entrepreneur advice. The forum is used by over 100,000 small business owners and serves as a friendly place to share ideas and knowledge, ask questions, find help and encourage others. There's currently 163,000 different posts to browse covering many topics.
Small Business Computing and e-Commerce Forum
The Small Business Computing and e-Commerce Forum is an extension of the Small Business Computing tech care blog, which provides content for IT and tech small business owners. The forum is a place to gain insights on marketing, e-commerce and SEO. There's also a section of the forum to place your tech troubleshooting questions and concerns with your website. This forum is pretty active and there are over 19,000 members, so it could be a good resource to use for your tech and small business inquiries.
SmallBusinessForum.net
Small Business Forum is another forum that's geared toward business owners in general and doesn't have any fees. You can add your events to the forum, view the members list to establish connections and discuss a variety of business-related topics like taxes, marketing, web design, tech and more. There are usually several active users online throughout the day so you can expect prompt responses to your questions.
StartupNation
The StartupNation business forum encourages active group discussions for like-minded entrepreneurs. It's a place to discuss, learn and share topics including the basics of launching a startup, marketing, PR, sales and personal growth. There are also forum topics that relate to the gig economy including freelancing, outsourcing and side hustles. StartupNation also has a radio show and business guides.
Warrior Forum
Warrior Forum has been around for a number of years, and it's a popular place to discuss topics like SEO, PPC advertising, digital marketing, copywriting, product creation, etc. The forum also has blog content in the "Warrior Learn" section and a user-friendly search function to sort through thousands of topics quickly so you can find the discussions you're looking for. The "Warriors For Hire" section of the forum is great for digital creatives looking to market their services to prospective clients.
As you can see, you have a lot of options when it comes to choosing a great small business forum. To narrow down your choices, set clear intentions for using a forum before getting started so you'll know what to look for.
Make a list of the topics that you're most interested in learning about or the areas of expertise that you can use to contribute to conversations. Also, you may want to consider niche-specific forums or sites that allow you to connect with members one-on-one and promote your products or services.