How Does LendingTree Get Paid?
LendingTree is compensated by companies on this site and this compensation may impact how and where offers appear on this site (such as the order). LendingTree does not include all lenders, savings products, or loan options available in the marketplace.
6 Money Lessons for Couples, According to Zeta Founder & CEO Aditi Shekar
Updated on: February 18th, 2021
Editorial Note: The content of this article is based on the author's opinions and recommendations alone. It may not have been reviewed, approved or otherwise endorsed by the credit card issuer. This site may be compensated through a credit card issuer partnership.
Whether you're labeled an overzealous spender or a money avoider, your money personality is often heavily influenced by your past, present and future. Sharing your financial wants and fears with a significant other can be challenging, exposing potential vulnerabilities and insecurities that you may not feel comfortable revealing.
Aditi Shekar's personal struggles to navigate finances in relationships, coupled with her expertise in the tech industry, inspired her to launch the free budgeting app, Zeta. This tool aims to assist couples in learning the basics of financial planning and goal-setting.
In her professional opinion, money has never been a more complicated subject matter.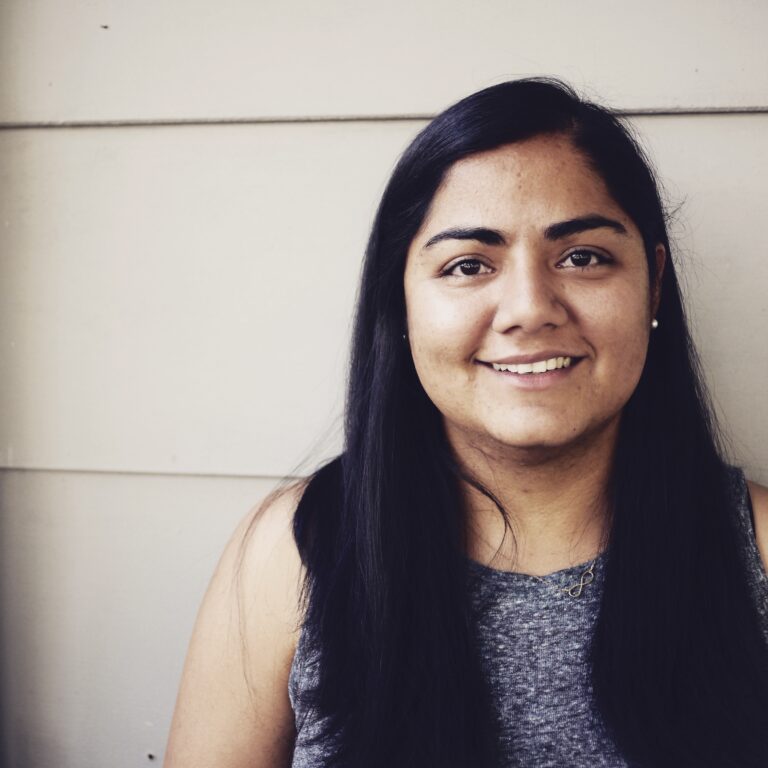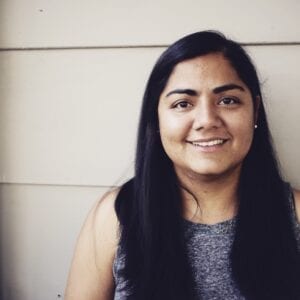 "The way money is earned and spent in a relationship has undergone a deep shift between our parents' generation and ours. As such, couples of our generation are literally charting entire new paths together — we're not always fully combining finances and prenups are on the rise since we saw our parents' generation struggle through divorce. These experiences are truly changing the rules around love and money, so much so, that we believe there's an entire company to build around this use-case."
LendingTree spoke with Shekar to learn more about the pressures often placed on couples to combine finances.
LendingTree: It's widely cited that a major reason couples argue is due to money. Diving a bit deeper, what specifically is the main trigger point?
Aditi Shekar: Most money fights come down to two things — a misalignment of priorities and the lack of communication skills to bridge them. Truthfully, no matter how aligned you might feel or be right now, you'll absolutely come across a situation where you won't always see eye to eye. And that's where the communication piece comes in. The best thing a couple can do for their relationship is to learn to communicate, especially about the stuff that's hard or awkward or uncomfortable. The key here is to feel like you're on the same team, rather than see this as a "you thing" or "me thing." If you ever only listen to one piece of advice I give, let it be this point!
LT: How is student debt changing the financial conversations between young couples starting off?
AS: Student debt (and frankly, debt as a whole) can be a tricky topic for couples.
First, debt has a lot of shame attached to it so we sometimes see instances where folks don't want to reveal what they owe or are afraid their partner might be overwhelmed by their loans. Our advice here is typically to come clean! Financial infidelity (yes, it's a thing) can erode trust in a relationship and prevent you from feeling like you're a team, whereas financial disclosure is something that builds bridges and closeness as a couple.
Secondly, help doesn't necessarily mean paying your debt for you! Partners can serve as a great resource to help you get a handle on your debt (if that's where you're at), serve as an accountability partner to keep you motivated toward paying down debt or even contribute to that debt in some small (or large!) part. But you need to create the environment to let your partner in so they can serve in these roles as needed.
At the end of the day, what we've heard loud and clear is that many of the debt conversations boil down to fairness — what do we both think is fair in this situation? And the funny thing is that what seems fair to my partner and I may not seem fair to your union. Finding your own definition is something you should both take the time to do.
LT: What is the biggest misconception you often hear from couples about their finances?
AS: They think they're bad at it. I'm always surprised at how little confidence folks have in their financial decisions. So much so that they'll often ask me if I think they're "normal" or doing "things the right way." Most times, if the couple cares enough to ask, they're probably doing better than they think.
LT: When it comes to merging finances, are there any bills you would recommend couples keep separate?
AS: I think combining finances is like a layered cocktail.
You start with the obvious stuff, say rent or utilities, that there isn't much debate about. These bills have to get paid, they're generally fixed expenses, you can expect them each month, you can have an easy discussion about how you each contribute to them.
Then, you move on to more of the variable things like groceries, eating out or even the dog walker. Again, these bills have to get paid but there's more variety and complexity. For example, one person might like only organic food (an actual fight I had to problem-solve through!) or the other may want extra support (like a nanny or dog walker or cleaning lady). Some of these purchases might feel optional and therefore require a little more talking to get comfortable navigating together.
Then there's the final layer — the bucket of things you'd like to have but can really vary month to month. I'm a big fan of saying that this part is up to both to decide on your spending style. Personally, I hate running these purchases by my partner, which is why we choose to keep some of our finances together and some apart. Whereas other couples enjoy feeling like everything is 100% together.
LT: Let's talk about homebuying. What would you recommend to homebuyers who disagree on what their budget should be?
AS: A home is one of the biggest purchases you'll ever make so being aligned here is key. If you're not on the same page about your budget, it's critical to understand where your partner is coming from. For example, when I coach couples through these discussions, you can often see that one partner might be afraid of taking on that much of a financial burden because they don't love their job or aren't sure it will always be there. Other times, a partner may feel overextended because of other financial obligations in their lives. And sometimes, a bigger house may be the wrong financial choice entirely. If you're not confident that you'll figure this out between yourselves, ask a non-committed party, like a savvy friend or real estate agent, to get involved. These folks can help you understand what your budget should be based on what's financially feasible and realistic based on your homebuying criteria.
LT: It's easy to get frustrated with your partner if their driving history causes your joint auto insurance to spike, or their credit score keeps you from achieving your immediate financial goals. What advice do you have for couples who find themselves at these types of crossroads?
AS: Make a plan and tackle it together. I might sound like a broken record, but it's so important not to turn this into a blame game! For example, when my partner and I first started dating, neither of us had good credit because we didn't have enough of a credit history. I made a deliberate plan to improve my score and quickly rose in the ranks thanks to some careful interventions. Once my partner was ready to focus on his score, much later in life, we made it something we did together and checked on regularly during our Money Dates. Today, our credit scores are nearly identical and, in fact, I think his score is higher than mine right now.