How Does LendingTree Get Paid?
LendingTree is compensated by companies on this site and this compensation may impact how and where offers appear on this site (such as the order). LendingTree does not include all lenders, savings products, or loan options available in the marketplace.
What Is the Future of Retail? Q&A With Professor Abhijit Roy, University of Scranton
Updated on: December 22nd, 2020
Editorial Note: The content of this article is based on the author's opinions and recommendations alone. It may not have been reviewed, approved or otherwise endorsed by the credit card issuer. This site may be compensated through a credit card issuer partnership.
Adapting to e-commerce is becoming mandatory for retail businesses to survive. Traditional online shopping events, such as Black Friday, are gradually losing their significance with the growth of multiple week events between Thanksgiving and Christmas, such as Cyber Monday and Small Business Saturday.
"It is important for both small- and large-size businesses to do well during this holiday season, the most critical one for all consumer-oriented businesses," said Abhijit Roy, professor of marketing at the Kania School of Management University of Scranton.
This year, holiday shopping involves more time in front of a screen than inside a storefront.
An early holiday survey from LendingTree revealed that 22% of shoppers planned to do all their shopping online. A subsequent survey showed that 35% of Americans were less likely to shop Black Friday this year. With more consumers turning to online shopping, retailers will need to focus beyond the traditional big traffic days to boost their sales and continue that momentum into the new year.
To uncover the outlook on the retail industry through the lens of consumer marketing and transformative technological trends, LendingTree spoke with Roy to gain his insight.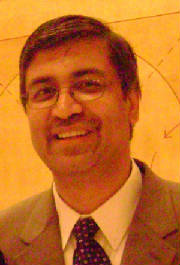 Q: LendingTree's early holiday shopping survey revealed that 22% of shoppers plan to do all holiday shopping exclusively online this year. What are other ways that consumer behaviors may differ from previous years?
Roy: That shouldn't come as a surprise given the continued impact of COVID-19. Even before the pandemic, online shopping continued to grow at a brisk pace throughout the past decade. According to Statista, it was 4.6% of all retail sales in 2010, and gradually grew to 11.8% by the end of the first quarter of 2020 and jumped to 16.1% by the end of the second quarter because of the pandemic.
Consumer behavior has been dramatically impacted by the pandemic. Given that fewer of us are shopping at brick-and-mortar stores, many well-known brands have had to declare bankruptcy or close many of their stores this year, including Brooks Brothers, JCPenney, Lord & Taylor, Macy's, Neiman Marcus and Sears, among others.
After the 2008 financial crisis, we began to see a gradual decline of malls and particularly apparel stores (especially in midsize cities and smaller towns), but the 2020 COVID-19 pandemic has truly exacerbated the "retail apocalypse." This is also true for major purchases like cars as fewer consumers are visiting car dealerships, and are instead shopping and buying vehicles online.
Q: How can retail stores and small businesses that relied on single day sales and marketing tactics better market themselves in this holiday season? How might the use of loyalty store cards or loyalty programs help them?
Roy: Small Business Saturday is a fairly recent initiative (begun by American Express about a decade ago) since it encourages the survival of these smaller stores in the face of competition from the big chains. It is important for these businesses (as well as the local governments) to explain to customers how these businesses give back more to the local community, pay taxes that stay within the localities, create local jobs and a greater sense of community.
Using loyalty store cards/programs, small businesses can offer "members only" deals that will encourage more of them to carry the card. Other benefits for customers include receiving special discounts and rewards via email and other opportunities for small businesses include partnering with third-party reward systems like Foursquare, Rakuten, Swarm or Yelp to keep their customers interested.
Q: What future marketing technology trends do you see arising in the wake of more shoppers adopting to shopping online fully?
Roy: We are going to see transformative marketing technological trends as the Fourth Industrial Revolution (4IR) progresses. This includes a greater leveraging of big data, AI (artificial intelligence) and machine learning in making targeting decisions, more use of smart connected devices known as Internet of Things (IoT) to collect this data, blockchain technologies to enhance transparency in the buying and selling process. Most importantly, with the rapid growth of virtual and augmented reality, that will give businesses a unique way to engage consumers. For example, Rolex uses an app to allow customers to try on watches virtually to see how various styles would look on their wrists. Similarly, Porsche has an app that allows customers to configure their dream car in three dimensions.
Marketing automation will impact all aspects of the selling process. Samsung just introduced artificial human beings that look and act like the actual ones and are used to market products and services 24/7.
In addition to ultra-customization, AR/VR (augmented reality/virtual reality) and automation, we will see a greater use of virtual payment systems using mobile phones and face recognition (already very widely used in China) gradually replacing credit cards.
A final trend that comes to mind is the growth of retail stores without cashiers or checkout lines. Amazon already has a couple such stores in Seattle where customers can shop and walk out without opening their wallets. One has to scan a smartphone app to enter the store and cameras and sensors track what is taken off the shelves and the items are automatically charged to an Amazon account after leaving.