How Does LendingTree Get Paid?
LendingTree is compensated by companies on this site and this compensation may impact how and where offers appear on this site (such as the order). LendingTree does not include all lenders, savings products, or loan options available in the marketplace.
Credit Card Statistics: Comparing 2010 To 2020
Published on: January 22nd, 2020
Editorial Note: The content of this article is based on the author's opinions and recommendations alone. It may not have been reviewed, approved or otherwise endorsed by the credit card issuer. This site may be compensated through a credit card issuer partnership.
When the 2010s began, the credit card business was reeling from the impact of the global economic crisis and the massive regulatory changes that soon followed.  
Ten years later, consumers are eager to spend on their credit cards, banks are falling all over themselves to find more people to lend to and the industry has never been in better shape. 
Just how different are things in 2020 than they were in 2010? Enormously. We ran the numbers to show you. 
Credit card account ownership
Credit card debt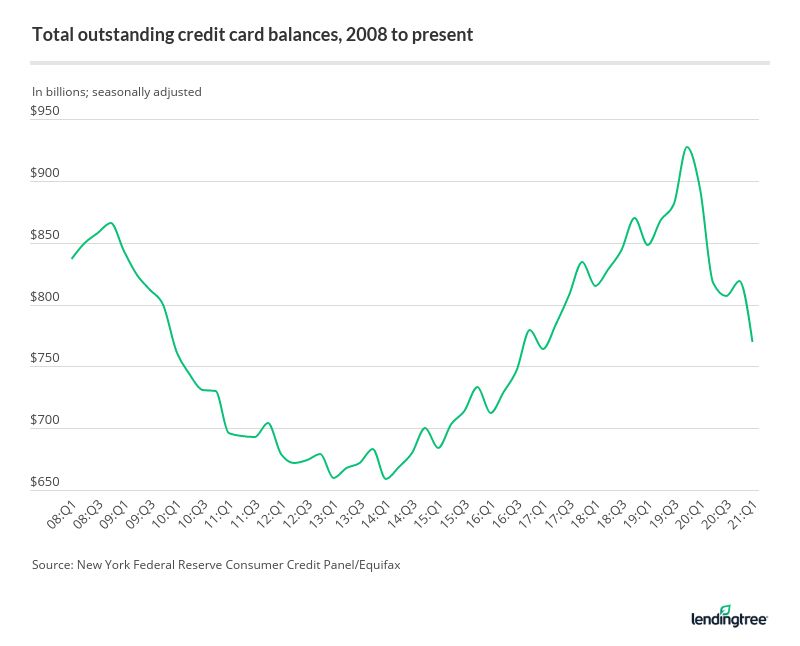 Credit scores
The average credit score in the U.S. hit an all-time high of 703 (out of a possible 850) in 2019. That's up from 689 in 2010. (Experian) 
Credit card interest rates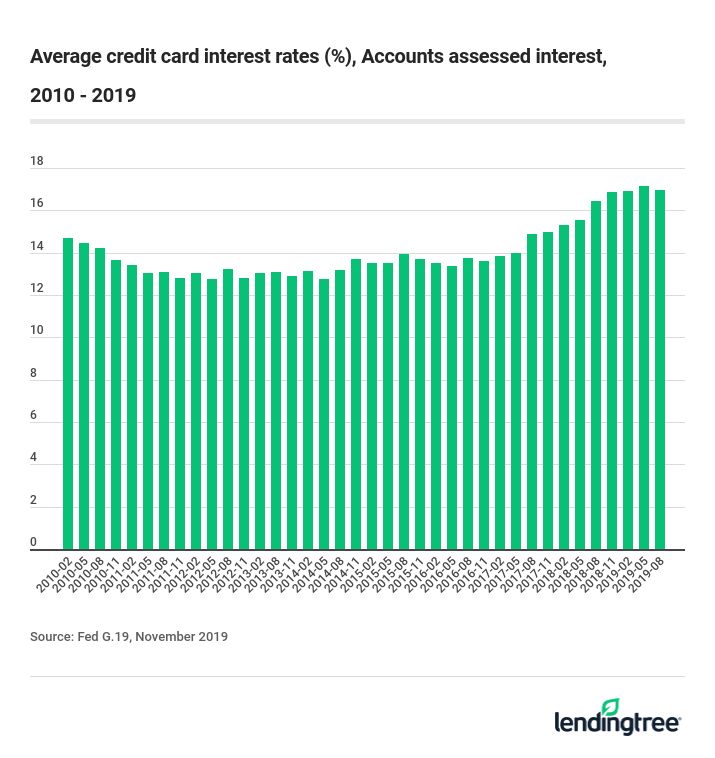 Credit card credit limits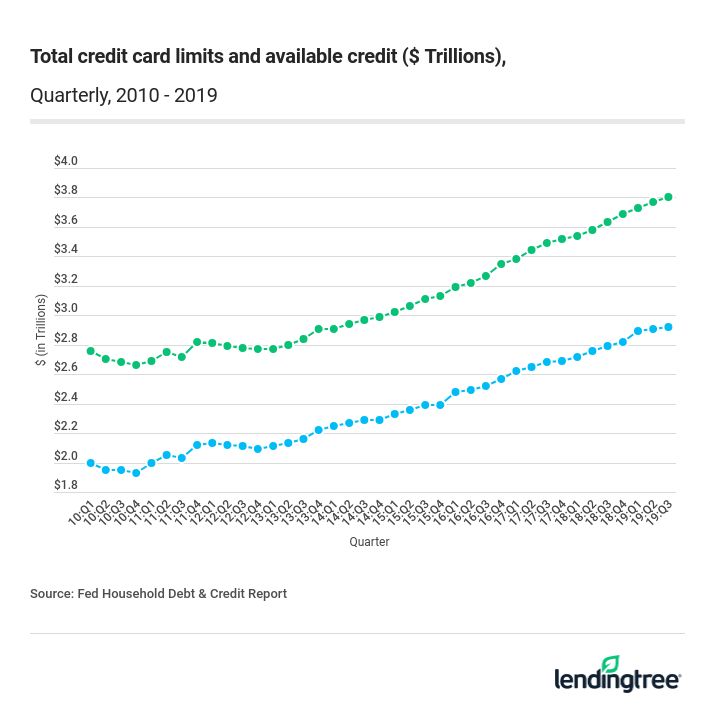 Credit card delinquencies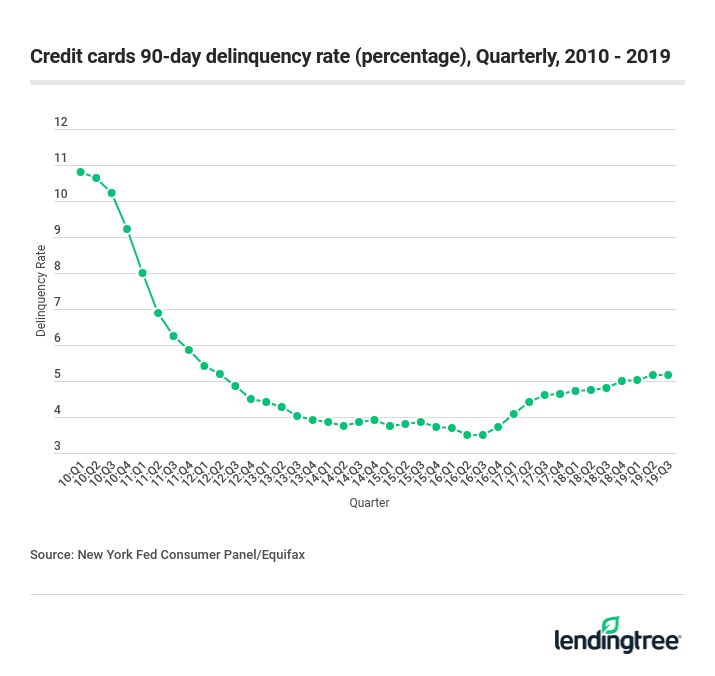 The bottom line: A remarkable decade for the credit card business
After a rocky and tumultuous start, the 2010s became the golden era of credit cards. By the middle of the decade, buoyed by a strong economy and an unprecedented credit card rewards arms race, consumers whipped out their plastic – or their metal card or mobile wallet – more than ever before, and issuers were more than happy to oblige.
As a new decade emerges, the credit card business is clearly healthy, as are consumers. As debt rises, delinquencies have begun to tick a bit higher, but are still at historic lows. Issuers have begun to tighten their lending standards somewhat in anticipation of an eventual economic slowdown, but it is still easy for most consumers to get a credit card. We may never see another offer that creates the stir that the Chase Sapphire Reserve® did, but the sheer volume and diversity of rewards offered today means that it is still the best time in history to shop for credit card rewards.
What does it all mean for consumers? It means that if you haven't yet taken advantage of the credit card rewards boom or the proliferation of introductory 0% balance transfer credit cards, there's still time. However, it is also important to understand that good times don't last forever, so you'd also be well-served to focus on knocking down any credit card debt to make sure you have enough money stashed away for those not-so-good times. If you don't, you could end up making those bad times even worse.
Note: LendingTree consumer research specialist Brianna Wright also contributed to this report.