12 Tips for Using Credit Cards When Traveling
This content is not provided or commissioned by the credit card issuer. Opinions expressed here are author's alone, not those of the credit card issuer, and have not been reviewed, approved or otherwise endorsed by the credit card issuer. This content was accurate at the time of this post, but card terms and conditions may change at any time. This site may be compensated through the credit card issuer partnership.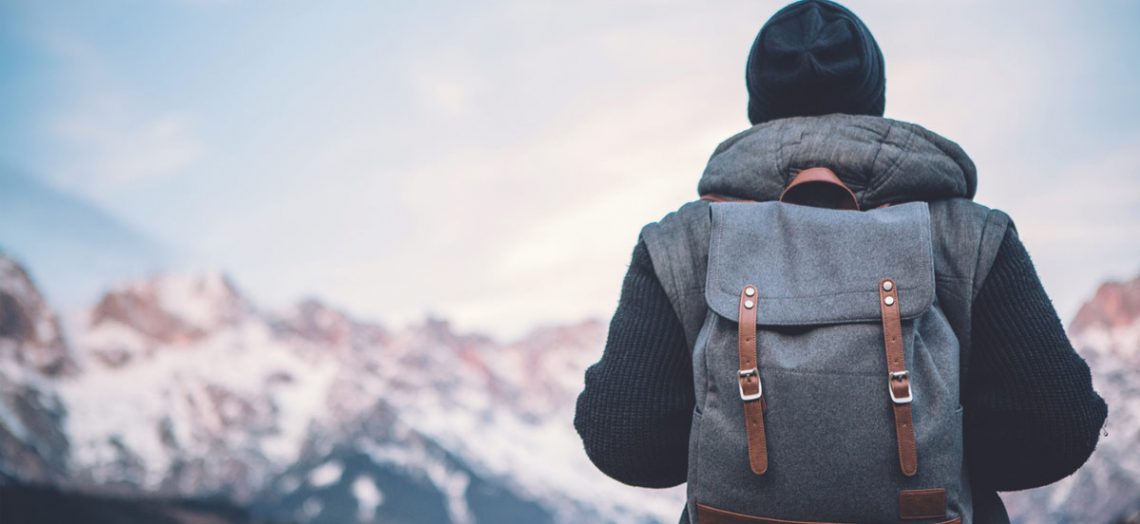 Vacation is a time to loosen up and relax, not to obsess about financial security. However, letting your guard down too much when using your credit cards in unfamiliar places can cost you dearly. Some simple tips for using credit cards when traveling can help save you money and aggravation.
12 Tips for Using Credit Cards When Traveling
From unanticipated charges to theft to frozen credit lines, there are a number of things that can go wrong when you use your credit cards on a trip. To avoid those mishaps, try following these 12 tips:
Clear balances as much as you can before you go. Travel can be expensive, and some hotels add to this by locking up a certain amount of your credit in advance as a guarantee against charges during your stay. To avoid bumping up against your credit limits, try to pay down the balances on your cards as much as possible before you leave. That will not only give you some breathing room for charges made on your trip, but it will also give leave you with less of a debt to pay down when you return.
Upgrade to chip-and-pin security. Cards that use computer chips and identification numbers for security rather than just a magnetic stripe and a signature are ubiquitous in Europe, and are becoming more common here in the United States. The newer technology better safeguards your transactions and increases your chances of having your card accepted wherever you go. If your credit card issuer has not yet upgraded your card to this form of security, check and see if they can do it before you travel.
Get updated rates on all your cards. Travel charges can be pretty hefty, and may take you a few months to pay off. To minimize the interest you are charged while you are paying down balances incurred by traveling, get the latest rates on your cards before you leave so you can prioritize using whichever card has the lowest rate.
Look for travel benefits. Along with checking the rates on your credit cards, review any special benefits your cards offer. Some cards may offer discounts on hotels or airfare, and some rewards travel cards may offer extra points for travel charges.

Check your billing cycle. Credit cards often give a pretty tight time frame for payment, and it can be easy to miss a due date while you are on the road. See if you can get the billing cycle on your cards changed so nothing comes due during your travels.
Find out about currency conversion charges. If you are traveling to another country, be aware that some credit cards will charge you extra for converting transactions from a foreign currency to U.S. dollars. Find out which ones charge for this and how much, so you can avoid these fees as much as possible for foreign transactions.

Do business in local currency. Speaking of currency conversions, there are two ways this can happen when using a credit card in a foreign country – either your credit card company can convert foreign charges into dollars, or that conversion can take place at the point of sale using the merchant's system. However, those merchant's systems usually charge more than credit card issuers for currency conversion, so if given the option at the point of sale between doing business in dollars or the local currency, opt for the local currency.
Make a note of card information. Note down the card numbers and phone contact information for each card you will be taking with you, and keep this information in a secure place separate from where you keep your credit cards. This will allow you to report lost or stolen cards with a minimum of trouble.
Don't take cards you don't need. Taking more credit cards than you need is an extra security risk, and it also might cause some confusion about which cards you should use to get the best rates and benefits for your travel charges.

Let your card issuer know where you are and how to contact you. Credit card companies try to flag suspicious transactions, such as those which take place outside of the card owner's usual stomping grounds. That's a good thing unless you are actually traveling and have an out-of-town charge held up by the card company while they try to verify that it is legitimate. You can help avoid this by letting the card company know if you are going to be somewhere out of the ordinary.
Watch out for out-of-network ATM fees. ATM fees outside of your card issuer's network can be exorbitant, so look up where that network extends to before you travel, and try to minimizing using out-of-network machines.

Check account information closely and frequently. Mobile banking gives you the means of staying more up-to-date on credit card activity than ever, and it is an especially good idea to keep close eye on credit card activity when traveling. Just be sure not to access sensitive information over a non-secure network or in a public place, because this makes it easier to be hacked.
That may seem like a lot to think about, but you can take care of several of these tips for using credit cards while traveling before you leave the house. A little advance preparation can help clear the way for you to relax and enjoy your vacation.