5 Signs You Could Benefit from a Balance Transfer Card
This content is not provided or commissioned by the credit card issuer. Opinions expressed here are author's alone, not those of the credit card issuer, and have not been reviewed, approved or otherwise endorsed by the credit card issuer. This content was accurate at the time of this post, but card terms and conditions may change at any time. This site may be compensated through the credit card issuer partnership.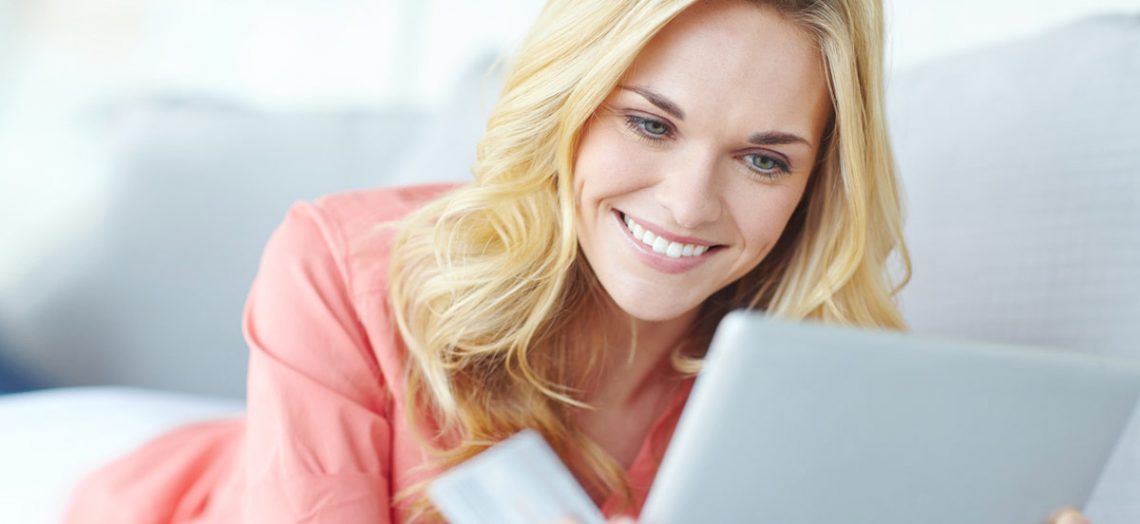 Balance transfer credit cards, also called 0 percent interest credit cards, offer an innovative way for people to get out of debt faster. The benefits of balance transfer cards are two-fold; first, they allow people to pay down their debts at zero percent interest for a specific introductory time period, which helps people save money. Second, balance transfer credit cards make it easier to pay down debt faster since every penny of their payment goes directly towards the principal of their balance.
5 Signs You Need a Balance Transfer Credit Card
If you have debt, you may be an excellent candidate for a top balance transfer credit card like the BankAmericard® Credit Card. Here are five signs a balance transfer card might be exactly what your finances need:
1. You carry high interest credit card debt and want to pay it off
Paying a lot of interest each month makes it harder to pay down your credit card balance, but paying zero interest means each cent of your monthly payment goes towards your debts.
The biggest benefit of a balance transfer credit card is that, depending on the card, you'll get anywhere from 12 – 21 months at 0 percent interest. If you're carrying high interest credit card debt and really want to pay it off, you can benefit by transferring your balances to 0 percent then paying the same you were paying before, or even more towards the principal of your new balance every month.
2. You just made a large purchase with credit and wish you could pay it down slowly without paying interest
Let's say you just bought new appliances, a brand new television, or a new set of living room furniture on credit and are starting to regret it. If you want to "buy time" without paying interest on your purchase, you could always transfer your balance to a credit card that offers 0 percent interest for a limited time.
By using a card that doesn't charge interest during its introductory offer, you can pay off your purchase slowly over that timeline and save money all along.
3. You have personal loans or other debts with high interest rates
While a lot of people believe you can only transfer credit card balances to balance transfer credit cards, that couldn't be further from the truth. In reality, nearly any type of personal loan may also be transferred without a penalty.
Just make sure your loan doesn't have prepayment penalties and that your lender will facilitate the transfer, and you're good to go.
4. You have several credit cards with a balance and want to consolidate them
If you have been in debt for a while, you might have multiple cards and loans with different balances at various interest rates. A balance transfer credit card can help you consolidate your debts and pay one payment each month. Not only can you save money by consolidating your balances on a 0 percent interest card, but you can simplify your life as well.
Once you have one new balance at 0 percent interest, you can focus on getting out of debt for good.
5. You're ready to quit using credit for a while
This final factor is important because it's the biggest determinant of whether or not a balance transfer card will help you. To really benefit from a balance transfer credit card, you need to stop using credit and focus your energy on getting out of debt.
If you keep using credit and spending more than you can afford, doing a balance transfer may provide little benefit other than saving you money on interest for a limited time. Remember, to get out of debt, you must stop digging!
Final Thoughts
A balance transfer credit card can be a lifesaver when you're struggling with high interest debt, but it's important to read the fine print. Make sure you know and understand your new card's introductory 0 percent offer and factor in any balance transfer fees as well.
At the end of the day, a balance transfer might save your finances – or even your mental health. The key to getting the most out of these offers is knowing what you're getting into and using your card's 0 percent introductory offer to get out of debt – and stay out.