6 Ways to Maximize Credit Card Points You Might Not Be Using
This content is not provided or commissioned by the credit card issuer. Opinions expressed here are author's alone, not those of the credit card issuer, and have not been reviewed, approved or otherwise endorsed by the credit card issuer. This content was accurate at the time of this post, but card terms and conditions may change at any time. This site may be compensated through the credit card issuer partnership.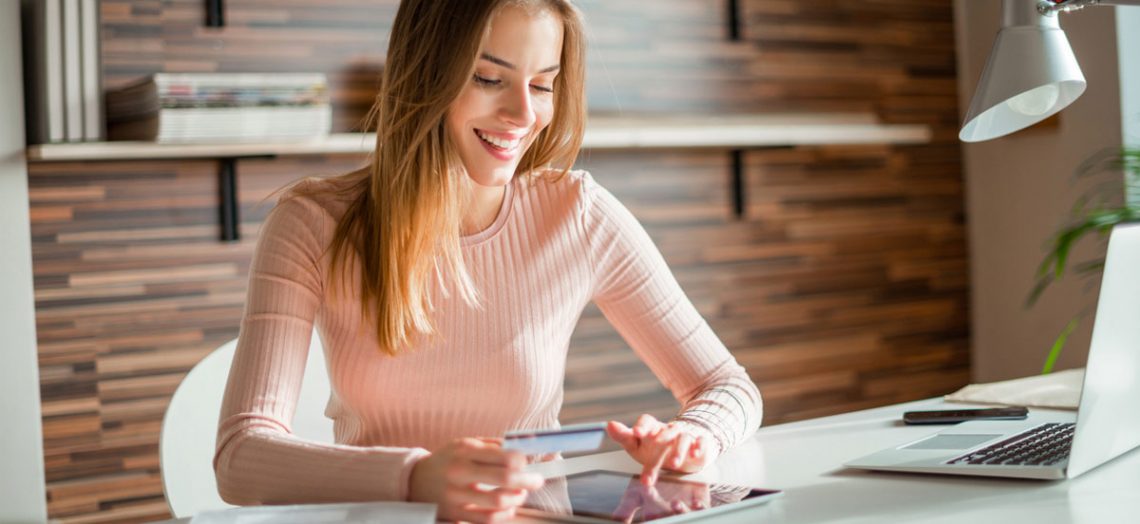 Reward credit cards can be amazing tools when used properly. Everyone needs to spend money each month, so it would make sense that we should get rewarded for doing so. Credit card issuers have become very generous and also very competitive over the past few years. Signup bonuses are huge and the ability to earn bonus points on different purchases is attractive to most. However, not every card is created equal. Below are six ways you can maximize credit card points you might not be using.
Pick the Right Credit Card
The first key to maximizing credit card points that you can earn is by picking the right credit card. It doesn't make a lot of sense to have a credit card that earns miles or points that are useless to you. Let's say that you travel often for your job, and your company flies exclusively with American Airlines. If that's the case, you probably have no need to be carrying a Delta Airlines credit card. Instead, you can earn double miles on American Airlines purchases with a card like the Citi® AAdvantage® Platinum Select MasterCard.
Activate the Reward Categories If Needed
If you have a Discover It® or Chase Freedom® credit card, then your card comes with rotating 5% bonus categories each quarter. Did you know that these are not like your standard bonus categories that most credit cards offer? To receive these, you actually need to opt in each quarter. Surprisingly enough, a lot of people fail to do this and they lose out on quite a few extra rewards.
Shopping through Online Portals
The best way to earn credit card points quickly is through sign up bonuses. The second easiest way is by shopping through online portals. With every purchase that you make through an online portal, you will earn bonus points on each dollar spent. Combine that with the points you get for using your rewards credit card and that's a nice boost. Most of the major airlines all have their own dedicated portal. Websites like evrewards.com breaks down each portal by reward opportunity. You type in the store that you are looking to shop at, and they will tell you who is offering the most bonus points.
Sign Up for Airline Email Lists
Most of us don't need any more email flooding our inbox, but get signed up with all the major U.S. airlines in order to maximize rewards. Occasionally they will run sweepstakes, and as an incentive to get you to participate, they might give away 1,000 miles for your entry. Just last month, United Airlines partnered with Prosper and gave away 1,000 miles for a simple download of their app. Unless you follow the right blogs, you might not have known about that easy earning opportunity unless you were on United's email list.
Earn Bonus Miles for Dining Out
There are credit cards that offer bonus points when you eat out at restaurants, but there is also another easy way to earn bonus points. Most of the major U.S. airlines have dining programs where you can earn bonus points when you eat at select restaurants. Several also offer a bonus when you sign up and spend a certain amount in the first month.
United Airlines offers a 1,500 mile bonus when you sign up and spend $25 in the first 30 days. American Airlines offers 1,000 bonus miles after signing up and spending $30 in the first 30 days. Even Southwest Airlines offers 1,000 points after signing up and spending $25 in the first 30 days. Get yourself signed up because these are easy points that you don't want to miss out on.
Don't Use Just One Credit Card
If you are using just one credit card then you are leaving points on the table. While you don't need to have 10 different cards in your wallet, you should have a few cards that help you maximize your frequent purchases. If a majority of your spending comes from groceries, gas, and restaurants, then you should have credit cards that offer bonus points for each of these purchases.
By using some or all of these tips, you will be able to maximize credit card points and start earning more rewards.