8 Ways to Earn Airline Miles without Traveling
This content is not provided or commissioned by the credit card issuer. Opinions expressed here are author's alone, not those of the credit card issuer, and have not been reviewed, approved or otherwise endorsed by the credit card issuer. This content was accurate at the time of this post, but card terms and conditions may change at any time. This site may be compensated through the credit card issuer partnership.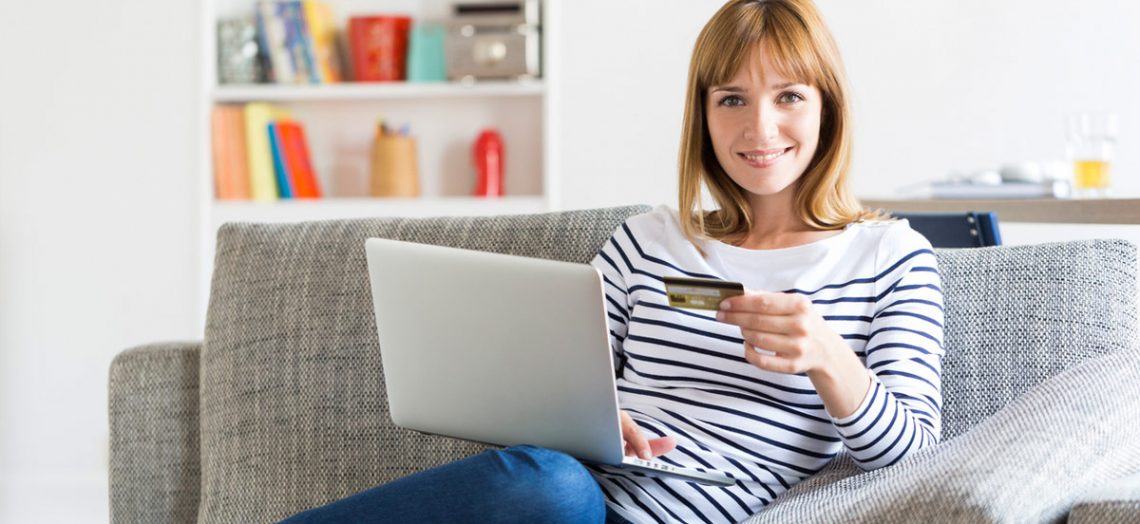 What would you say if I told you that actually flying on a plane is the long, painful way to earn frequent flyer miles? Some of you might be a little confused. You might be thinking that's the only way you have ever earned miles.
Let me be the first to tell you that times have changed. Unlike before, today there are a lot of ways to earn loyalty points with your favorite airlines without actually stepping foot on the airplane or even close to the airport.
Let's take a look at eight different ways to earn airline miles without traveling.
Co-Branded Credit Cards
Nearly every major airline has a credit card associated with them. These credit cards usually come with massive sign-up bonuses. What this means is that when you sign up for the card and complete a certain amount of spend with the card in a selected period, you will receive a bonus amount of miles. A lot of times it's 30,000 miles, but sometimes the bonuses can get as high as 100,000 miles.
In addition to the sign-up bonus, you will also be rewarded for the spending you do with your credit card. Typically, this is one mile for every $1 that you spend, but most of the time you will receive bonus points when the spending is with the airline itself.
Transferable Points Credit Card
Another type of credit card that is great for accumulating a lot of miles quickly is with a transferable points credit card. These credit cards are part of four major networks: Chase Ultimate Rewards, American Express Membership Rewards, Citi ThankYou Points, and Starwood Preferred Guest.
If you have a credit card that is part of one of these networks then you will earn points for the purchases that you make. Those points can then be transferred to a large list of airlines. This tends to be very valuable because it gives you a lot more options for redemption and doesn't tie you down to just one program.
Online Shopping
Besides using credit cards, one of the easiest ways to earn extra airline miles is by doing something that most of us do every day – shop. Almost every major airline has an online shopping portal that you can use. Each of these portals have relationships with retailers and will award you with a variable amount of miles for every $1 spent, depending on the store. These miles are over and above what you will earn for using your credit card on the purchase.
Airline Dining Programs
Many airlines have set up programs where you will get rewarded with miles just by going out to dinner. Each program will have a list of restaurants that are participating. All you need to do is set up your account and link a credit card. Each time that you dine at an eligible restaurant with your card on file, you will earn bonus miles. It can range from three to five miles per dollar spent. The more you dine, the higher your rate.
As an bonus, some dining programs have sign-up bonuses available. With American Airlines, for example, you can receive 1,000 bonus miles when you sign up and spend $30 at an eligible restaurant within 30 days.
Cable
If you haven't joined the masses and cut the cord on cable, then you can earn 25,000 miles just by switching to DirecTV. You will need to sign a two year contract, but if you are planning to sign up anyways, this is a great chance at a lot of miles quick.
Banking
Several airlines have relationships with banks and will reward miles for moving your accounts. As an example, you can earn up to 50,000 United Miles when you open an account with Fidelity and move your current investments.
Rental Cars
Car rental companies partner closely with airlines and are quite generous with offering miles for car rentals. Most of the time, you can earn a bonus of up to 2,500 miles for a 3+ day rental, but it's not unheard of for it to be 5,000 miles. On top of the bonus you'll earn 250 miles per day.
Taking Surveys
Most airlines have partnered with the online survey company e-rewards. You can get rewarded just for giving your opinion on different things. While the miles are not a lot, they can add up over time.
The Bottom Line
There was a time when flying on an airplane was the best and only way to earn loyalty points. Those days are long gone and now there are ways to earn thousands of miles without even stepping foot on an airplane.