Do Credit Cards Really Offer Rental Car Insurance?
This content is not provided or commissioned by the credit card issuer. Opinions expressed here are author's alone, not those of the credit card issuer, and have not been reviewed, approved or otherwise endorsed by the credit card issuer. This content was accurate at the time of this post, but card terms and conditions may change at any time. This site may be compensated through the credit card issuer partnership.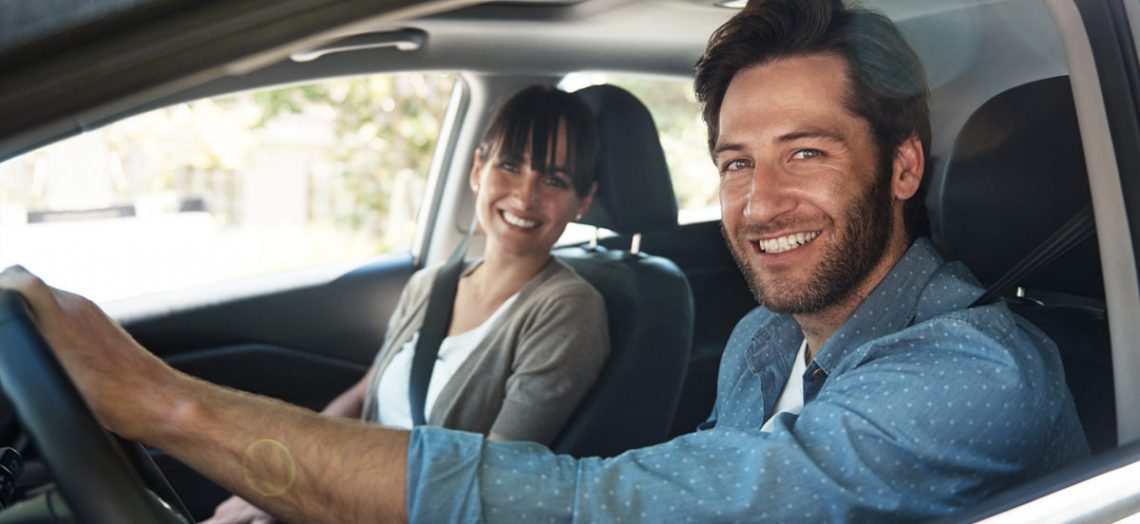 Many of the top travel credit cards offer perks that can make travel cheaper and more convenient. And remember, these benefits are offered on top of the awesome travel rewards many top cards offer. While benefits vary from card to card, some of the most popular travel perks include trip cancellation/interruption insurance, lost baggage coverage, and travel accident insurance.
Believe it or not, many travel credit cards also offer free auto rental coverage as a cardholder perk. To qualify for this coverage, you usually need to use the card that offers it to pay for your rental car.
From there, the benefits you'll receive vary depending on the type of rental car coverage your travel card offers. Keep reading to learn more about different types of rental car coverage and which travel credit cards offer them.
Types of Coverage and Credit Cards with Rental Car Insurance
A common type of rental car coverage offered by travel credit cards is called Collision Damage Waiver (CDW) coverage. Secondary CDW coverage tends to come with a deductible, yet protects you if your rental car is damaged as the result of theft or vandalism. Most of the time, using this coverage may mean incurring administrative fees. Further, secondary CDW coverage offers limited coverage if your rental is damaged as the result of an accident.
In other words, secondary auto rental coverage is meant to supplement your own auto insurance policy – not replace it. In most cases, secondary CDW works in conjunction with your own auto policy but only after you file a claim. Secondary CDW coverage may not provide a meaningful benefit in some cases. Since you'll need to file a claim with your own auto policy first, you could still face premium increases if your rental car is damaged.
Several credit cards offer secondary CDW coverage as a cardholder perk, including the Citi® Hilton HHonors™ Reserve Card and the Premier Rewards Gold Card from American Express.
Some credit cards offer a meatier form of coverage, often called primary auto rental coverage. With primary coverage, you'll have coverage for the total loss of your vehicle due to damage or theft. However, like with secondary auto rental coverage, you'll still be responsible for damage to other vehicles or persons if applicable.
Travel credit cards that offer primary auto rental coverage include the Chase Sapphire Preferred®Card, Ink Plus® Business Credit Card, United MileagePlus® Explorer Card, and Ritz-Carlton Rewards Credit Card.
Further, all American Express cards let you purchase premium primary rental coverage for a flat rate that can last up to 42 days. The rate varies, but starts at $19.95 and goes up to $24.45. If you're renting a car for an extended length of time and have an American Express credit card already, this premium coverage is a stellar deal.
Make Sure to Read the Fine Print
When relying on your credit card's auto rental coverage, it's important to know what's included – and what's not. As we mentioned already, some cards only offer secondary coverage meant to work in addition to your own auto insurance policy, while others offer primary auto rental coverage that can work in place of your auto insurance.
Both types of policies have exclusions, however. For example, certain credit cards with rental car insurance exclude certain countries and certain types of cars. If you want to rent a car in an excluded country or drive a fancy sports car, for example, your credit card's auto rental coverage may not work at all. Furthermore, many antique and specialty vehicles are excluded from coverage offered by various rewards credit cards. Always make sure to read the fine print on your credit card's policy to make sure your rental is indeed covered, and in the way you expect.
Final Thoughts
Travel credit cards offer an array of benefits that help the average consumer, and auto rental coverage is one of them. If you rent a car often, picking up a credit card with auto rental coverage can have you save both money and time.
Just make sure you know what type of policy your card offers and how it works before you drive off the rental car lot. With the right coverage, you'll be protected if your rental car is damaged or stolen. But if you're not careful, you may find your credit card's auto rental coverage doesn't cover as much as you think.