How Does LendingTree Get Paid?
LendingTree is compensated by companies on this site and this compensation may impact how and where offers appear on this site (such as the order). LendingTree does not include all lenders, savings products, or loan options available in the marketplace.
See How Payday Loans May Hurt Your Credit Score
Published on: February 7th, 2019
Editorial Note: The content of this article is based on the author's opinions and recommendations alone. It may not have been reviewed, commissioned or otherwise endorsed by any of our network partners.
We've all had those weeks when payday can't come soon enough. Sometimes, you need to do something about it. A 2016 report from the Pew Charitable Trusts reports that 12 million Americans take out payday loans every year, with a total of $9 billion spent on loan fees. Borrowing money may be tempting when your funds are running low, but a payday loan can have a serious effect on your credit. Before rushing to borrow against your paycheck, be sure you know what you're getting into.
A payday loan is usually a short-term loan with a high interest rate that is supposed to be fully paid back on your next payday (or when you receive alternate income like a pension or Social Security). Borrowers usually take out a small loan amount — $500 is common — but the size of the loans can vary.
There are many misconceptions about how this can affect your credit score, so let's examine how a payday loan — as well as other loan products — can help or hurt you.
3 ways a payday loan can hurt your credit score
Your FICO Score — the most popular credit score among lenders — is determined by many factors, some of which count more than others: payment history (35%), amounts owed (30%), credit history length (15%), credit mix (10%) and new credit (10%).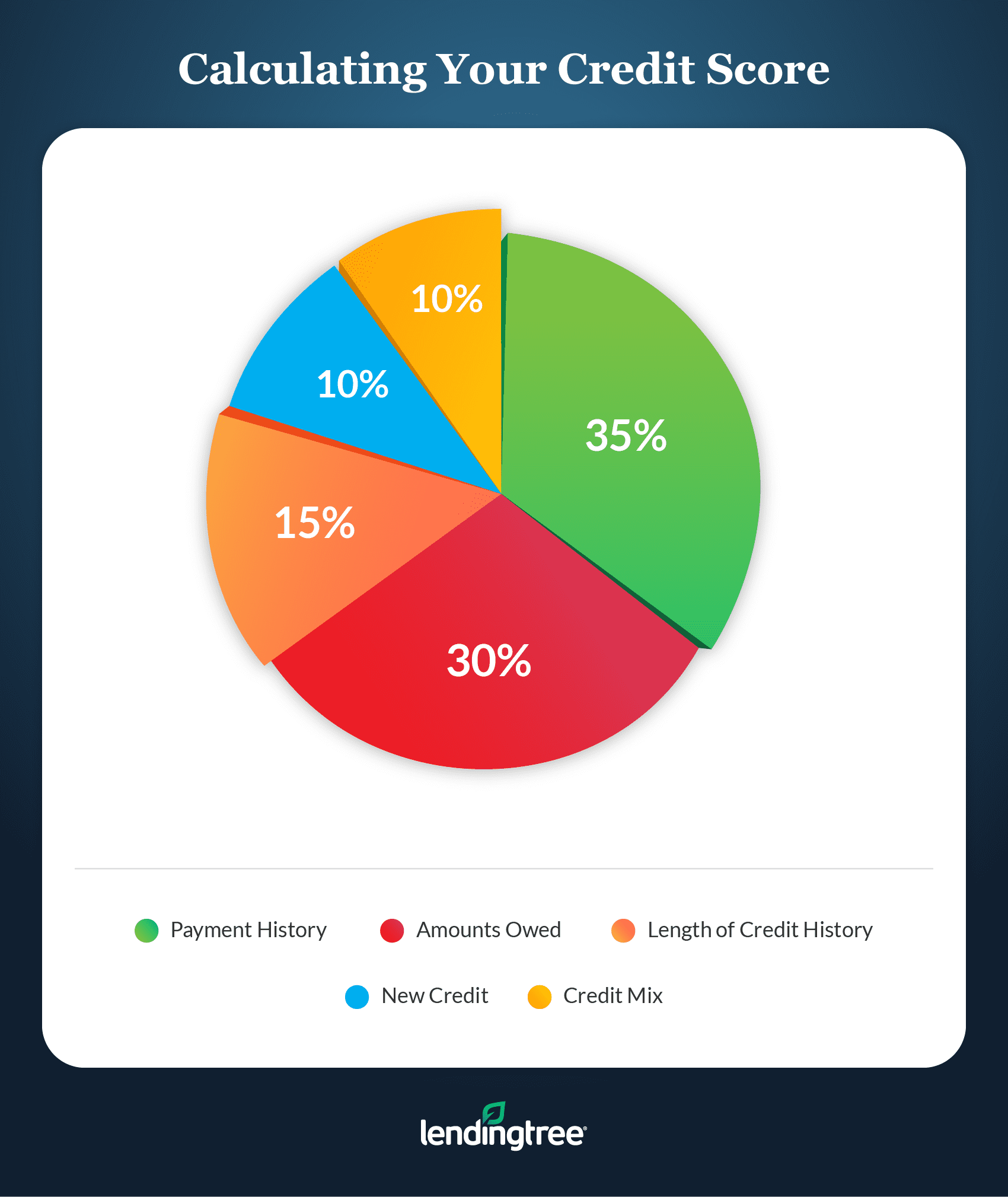 Simply taking out a payday loan won't damage your credit, according to the Consumer Financial Protection Bureau. Most payday loan lenders won't look at your credit score when deciding whether to give you a loan, and they most likely won't alert the nationwide credit reporting companies about it, either.
But like any unpaid bill, loan or credit account, failing to pay off a payday loan on schedule can hurt your credit score. Fail to pay it back on time, and your lender may take actions that result in lowering your credit score. Each of the following scenarios could lead to a lower score.
Your payday lender may sell your loan debt to a debt collector, who is more likely to report you to a credit reporting company.
Your payday lender may bring a lawsuit against you to receive the money it is owed. If you lose a court case related to your payday loan, you may damage your credit history and score.
The cycle of debt caused by payday loans might cause you to default on other payments, which could negatively impact your credit history and score.
The average payday loan requires a lump-sum repayment of $430 on the next payday, which is 36% of the average borrower's gross paycheck, according to the 2016 report from the Pew Charitable Trusts. If you don't have that money, you could find yourself caught in a vicious cycle of borrowing money to pay back your loans. The following statistics from the Pew Charitable Trusts show how easy and common it is to develop an unhealthy dependency on payday loans.
Eighty percent of payday loans are taken out within two weeks of repayment of a previous payday loan.
Those who take out a payday loan are more likely to take out more payday loans throughout the year. On average, three-quarters of payday loans are given to those who take out 11 or more payday loans every year.
On average, a payday loan borrower is in debt for five months out of the year, spending an average of $520 in fees to borrow eight loans per year of $375 each.
Can a payday loan boost your credit score?
The short answer? No. Just as taking out a payday loan won't automatically decrease your credit score, paying it off on time won't increase it either. Because payday loans and on-time payments aren't reported to any of the three national credit bureaus — Equifax, Experian and TransUnion — there is no way for these payday loans to help improve your score.
Dangers of taking out a personal loan
Similar to a payday loan, a short-term personal loan offers a quick fix for a price. You can receive a personal loan from a variety of providers, such as credit unions, banks, online lenders or peer-to-peer lenders. But be wary of high interest rates and potential hidden fees.
A personal loan may sound appealing when you need fast funds, but certain factors make them a less-than-ideal option.
High interest rates. The Federal Trade Commission acknowledges that a personal loan can help cover expenses, but warns that they're mostly unsecured loans. A secured loan requires collateral like a house or a car, but an unsecured loan doesn't. Unsecured loans may have a higher interest rate than a secured loan due to the lack of collateral, which causes lenders to see them as riskier than a secured loan.
Short repayment terms. While personal loan repayment terms vary in length, beware of choosing a loan with a repayment term that you can't meet. The Online Lenders Alliance found that the number of installment loans with terms of three to 12 months is increasing.
Costly fees. Read your loan agreement carefully to avoid extra costs like penalties and late payment fees, bounced check fees and check processing fees.
Low credit scores qualify. If you have a low credit score and qualify for a personal loan, you must be prepared for potentially higher interest rates and shorter repayment terms.
3 alternatives to a payday or personal loan
Borrowing money usually comes with strings attached, but there are safer (and lower interest) funding options for fast cash than payday loans and personal loans.
Home equity loan. This type of loan provides access to your home's equity, which is the difference between the value of the home and what you owe. The borrowed money is delivered in a lump-sum payment with a fixed interest rate. Your home is used as collateral.
Home equity line of credit. This also uses your home as collateral. You'll be able to borrow money multiple times during a draw period from a set maximum amount, paying interest only on what you borrow. You begin repayment after the draw period. A HELOC will generally have an adjustable interest rate.
Introductory 0% interest credit card. If you can use a 0% interest credit card (usually found on a short-term introductory offer) or a credit card with lower interest than a payday or personal loan, you'll save money on interest while paying off only the minimum monthly payment.
Learn more about your credit score!