Business Credit Report: All You Need to Know to Improve it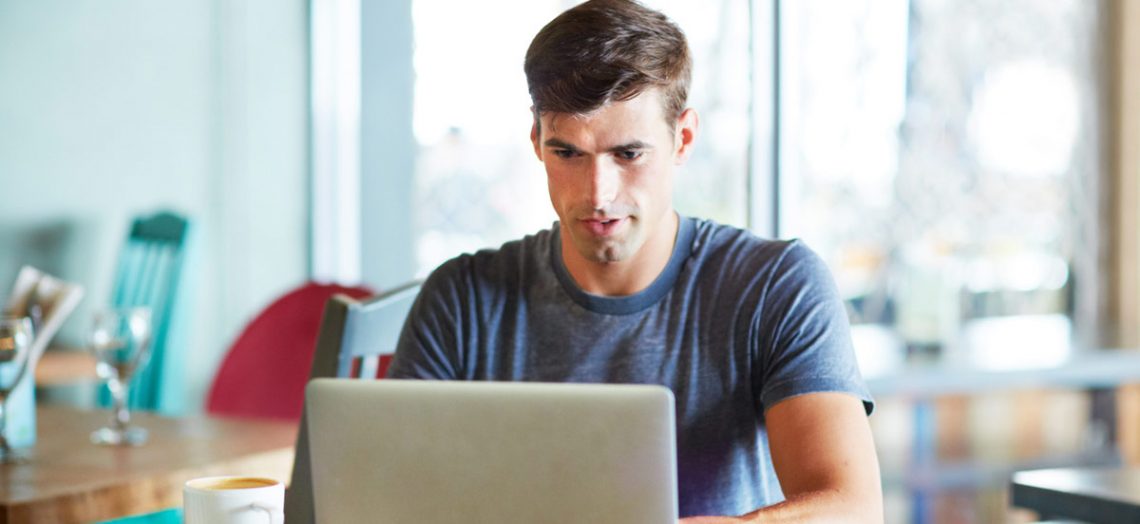 If you're starting a new venture and have never heard of a business credit report, don't be embarrassed. Plenty of people haven't, including some who have owned small enterprises for a long time.
But having an impressive one can be as helpful to your new business as having a good consumer credit score can be to you. You probably monitor and actively manage your personal score (LendingTree has a free service that allows you to, if you don't already), and it's a good idea to take your business credit report equally seriously. You can be sure virtually all the companies you borrow from and many of your suppliers and clients are going to be checking it from time to time. So having a good one could help your business:
Get loans in its own right — ones for which you may not be personally liable
Be offered lower interest rates when you apply for small business loans
Open accounts with new suppliers more quickly
Get bigger credit lines and better terms from suppliers
Influence its insurance premiums
Engage with new business-to-business customers or clients: Many check credit reports for new suppliers as part of their "due diligence" processes.
How to Set Up Your Business Credit Report File
Experian, one of the bigger business credit bureaus, suggests four ways to make sure a credit report file is opened for your business:
Incorporate or form a limited liability company (LLC). That way your venture should be seen as a separate legal entity in its own right, and won't be confused with you personally.
Get an Employer Identification Number (EIN). You can apply online on the IRS's website, and you don't need to already have an employee.
Open one or more business bank accounts in the name of your company.
Have a dedicated phone line for your business that's listed in its name.
With those in place, you can begin to apply for credit in your business's name, and your suppliers are likely to begin reporting to credit bureaus. Just as with personal credit, you may be declined sometimes, and you probably won't get big lines to start with. But even an account with your local Staples or Office Depot can help get your company's credit off the ground.
How to Monitor Your Reports
You probably already know that, as a consumer, you're legally entitled to a free copy of your credit report from all credit bureaus each year. Unfortunately, that doesn't apply to businesses. You have to pay to see your company's files. Given that there are at least six business bureaus, you probably won't want to access them all — or at least not all that often. Those six are:
Dun & Bradstreet
Equifax
Experian
CreditNet
Accurint
ClientChecker
The first three on that list are arguably the most important, so you might want to focus your attention on those. Certainly check your files if your company's ever refused credit or offered rates you think are too high. But how often you access them otherwise is up to you, though at least annually seems a good idea, and more frequently may be better. Most of the bureaus offer subscription services at costs ranging from nothing (for Dun & Bradstreet's most basic offering, for example) to at least $129 a year to help you monitor your credit file, and some of these actively alert you to changes. Equifax offers a service that allows unlimited access to your own and others' business reports along with alerts for changes in all the ones you choose to monitor, but that costs $19.95 a month. Again, whether you pay for any of these, and how much and for how many, is going to depend on the priority you give credit management.
How to Build Your Business's Credit
Each time you access your own business credit report, check it for errors. These can creep in, and could damage your company's creditworthiness. If you find any, get in touch with the relevant bureau and set about getting them corrected.
Then look to see which of your suppliers is reporting your accounts and which aren't. Clearly, the more that are, the greater the knowledge the bureaus are acquiring about your venture, and the faster your company's report could be being built. So encourage suppliers who currently aren't to begin to do so.
As with consumer credit scores, your first priority is to pay those accounts that are reported on time. But other factors may be taken into account in determining creditworthiness, including:
The proportion of its credit lines your company is using: being close to limits suggests a business might be struggling.
The size of the outstanding balances owed — in the context of turnover.
Trends over time.
Any adverse public-record information, such as court judgments or liens. The importance of these should fade over time, and they are normally assessed with the amounts involved and their frequency in mind.
General data, such as the size of the business, and the length of time its been established.
Anyone starting or running a small enterprise has endless demands on his or her time, and has to prioritize the things that deserve attention. So you need to decide how important your business credit report is to you. Of course, it's highly unlikely to be at the top of your to-do list. But maybe it should be in there somewhere.