Buy a House at Half Price Through HUD's Good Neighbor Next Door Program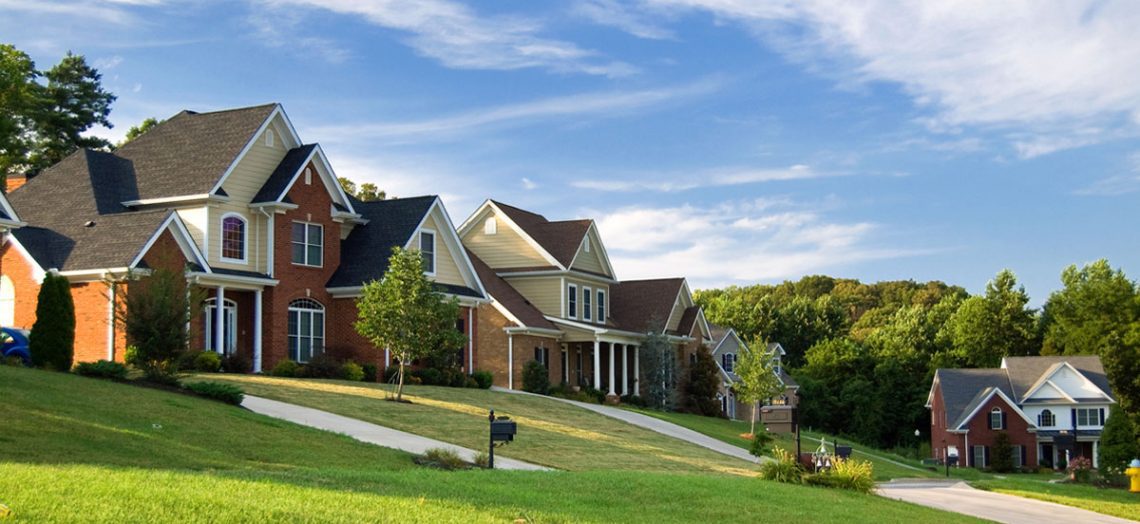 If you're interested in buying a home but don't have a lot of money saved up for a down payment, you may have researched FHA and VA mortgage programs. These programs can indeed help you buy a home with little or no money down, but another program can actually get you a 50% discount on the price of a home.
That's the Good Neighbor Next Door program from the Department of Housing and Urban Development.
In this post, we'll tell you how this program works and what it takes to qualify.
What is the Good Neighbor Next Door Program?
HUD's Good Neighbor Next Door (GNND) program began in 2006 as a consolidation and replacement of two existing HUD programs: Officer Next Door and Teacher Next Door. The program was designed to "improve the quality of life in distressed urban communities by encouraging law enforcement officers, teachers, and firefighters/emergency medical technicians, whose daily responsibilities represent a nexus to the needs of the community, to purchase and live in a home in these communities," according to HUD.
If you qualify for the GNND program, HUD offers a 50% discount off the list price of a single-family home.
How does it work?
Not a lender. The GNND program doesn't actually provide mortgages, so there aren't strict credit score or income requirements. Instead, you must be able to secure your own financing and pay any applicable closing costs and fees. Each lender has their own income and credit score requirements.
The "silent second" mortgage. While the program advertises that you get a 50% discount on the price of a home, they actually have you sign a second mortgage and note for the discounted amount. For instance, if you purchase a home listed for $100,000, you would have a first mortgage of $50,000 through your chosen lender on which you would make monthly payments over the loan term.
You would also have a $50,000 second mortgage on which you're not required to make payments of interest or principal. This is referred to as a "silent second," and as long as you fulfill the requirements of the program, you'll never need to make a single payment on this loan.
What are the Good Neighbor Next Door program requirements?
There are three keys to qualifying for the GNND program — your job, where you live and how long you intend to live there.
Your job
To qualify for the program, you have to work in one of the program's specified professions. Those are:
Law enforcement. Employed full time by a federal, state, local or Indian tribal government law enforcement agency. That employment requires you to uphold and make arrests for violation of the law.
Teachers. Employed full time as a teacher by a state-accredited public or private school that provides direct service to students in grades pre-K through 12. In addition, the school where you are employed as a teacher must serve students from the area where the home you are purchasing is located as part of their normal course of business.
Firefighters/Emergency Medical Technicians. Employed full time as a firefighter or EMT by a federal, state, local or Indian tribal government fire department or emergency medical services responder unit serving the area where the home is located.
Part of the program approval process includes certifying that you intend to remain in your eligible profession for one year from the date of purchase. If you lose or leave your job after purchasing a home through the GNND program, you will not be penalized. However, you are still obligated to live in the home for the full three-year occupancy period.
2. Where you live
The home you purchase must be located in a revitalization area and listed exclusively for sale through the GNND program.
Revitalization areas are designated as such by HUD due to their:
Median household income
Homeownership rate
FHA-insured mortgage foreclosure activity
You do not have to be a first-time homebuyer to participate in the GNND program, but you cannot own any other residential property at the time you submit an offer, and for one year prior that date.
3. How long you intend to live there
You need to agree to own and live in the property as your sole residence for three years. HUD mails an annual certification on the anniversary of the purchase. You're required to sign, date and return the form each year to verify that you're still living in the home.
If you fail to return the form, an investigator will visit the property to verify whether you are living there and ask you to sign the certification form during his or her visit. If the investigator cannot prove your occupancy because you've moved out or are using the home as a rental property, your file is turned over to the Office of Inspector General for further investigation and possible prosecution.
If you comply with the program's requirements and return all annual certifications, at the end of the three-year period, HUD will release the second mortgage. Essentially, this means the mortgage is "satisfied" as if you've paid it in full.
If you need to move or sell the home before the three-year occupancy period is up, you have to repay the silent second mortgage on a prorated schedule. HUD may also bar you from participating in the GNND program in the future and prevent you from participating in other HUD/FHA programs.
What mortgages are available?
You can use the GNND program in conjunction with an FHA, VA or conventional loan.
FHA
FHA loans are insured by the Federal Housing Administration. Depending on your credit score, you may be able to get a home loan with a down payment as low as 3.5%. The minimum credit score to qualify for an FHA loan is 500, but if your score is between 500 and 579, you'll need a 10% down payment.
The downside of an FHA loan is that they require payment of upfront and annual mortgage insurance for all mortgages, regardless of your down payment. Currently, the upfront mortgage premium is 1.75% of the base loan amount. The annual premium varies depending on the base loan amount, down payment, and loan term. On a typical 30-year mortgage with a base loan amount of less than $625,500, your annual mortgage insurance premium would be 0.85% as of this writing.
VA
Military service members, veterans, and eligible surviving spouses may be able to take advantage of loans backed by the U.S. Department of Veterans Affairs (VA). VA loans do not require a down payment or mortgage insurance, but they do charge a funding fee, which runs from 1.25% to 2.4% of the loan amount.
To qualify for a VA loan, you need a valid Certificate of Eligibility (COE), verifying to the lender that you are eligible for a VA-backed loan. The loans are not underwritten directly by the VA, but by VA-approved lenders. So although the VA does not require a minimum credit score, lenders generally have their own requirements. Most ask for a credit score of 620 or higher.
Conventional
A conventional mortgage is a loan that adheres to guidelines set by Fannie Mae and Freddie Mac. They have either a fixed or adjustable rate and terms ranging from ten to 30 years.
In general, conventional mortgages require a minimum credit score of 620, and a down payment of at least 3%.
You're eligible, how do you participate in the program?
Is the GNND program right for you? You can begin your search for a GNND property at here, or get a list of eligible homes through your real estate agent.
What should you keep in mind?
Even if you are eligible to participate in the Good Neighbor Next Door program, there are some factors to keep in mind.
Choose a neighborhood you can live with. Don't make an offer on a GNND-eligible home without getting comfortable with the neighborhood. Spend some time there and check out the traffic, noise level, other neighbors in the area and access to local businesses. Make sure it's a place you'll be able to live comfortably for at least three years.
Make sure your job situation is secure. Depending on your profession, you may be required to work in the same area in which you live, so make sure you're happy in your job. As mentioned before, you'll be required to certify your intention to stay in your job for at least one year.
Be patient and watch the market. The number of eligible properties in your desired area may be limited, and properties are available for purchase through the program for only seven days. If more than one buyer submits an offer on a home, the selection will be made by random lottery. This means it may take a while to find a property, so be patient and check back frequently for new homes that come on the market.
You may have limited resale options. Because the homes available through the GNND program are located in designated revitalization areas, demand for these homes may be limited. When you sell the property later, you may have trouble selling it quickly or getting your asking price.
Take advantage of this program to ramp up long-term savings. The GNND program may help you significantly reduce your housing costs. Consider this an opportunity to pump up your emergency fund, increase your retirement savings or work toward other long-term goals.
The Good Neighbor Next Door program isn't a fit for all homebuyers. Think carefully about whether a 50% discount is worth living in a neighborhood that perhaps isn't where you'd ideally like to live and whether you'll be able to fulfill the program's requirements. If you are eligible and willing to jump through a few hoops, the savings may be worth it.
---
Featured Articles