The hidden cost of FHA mortgages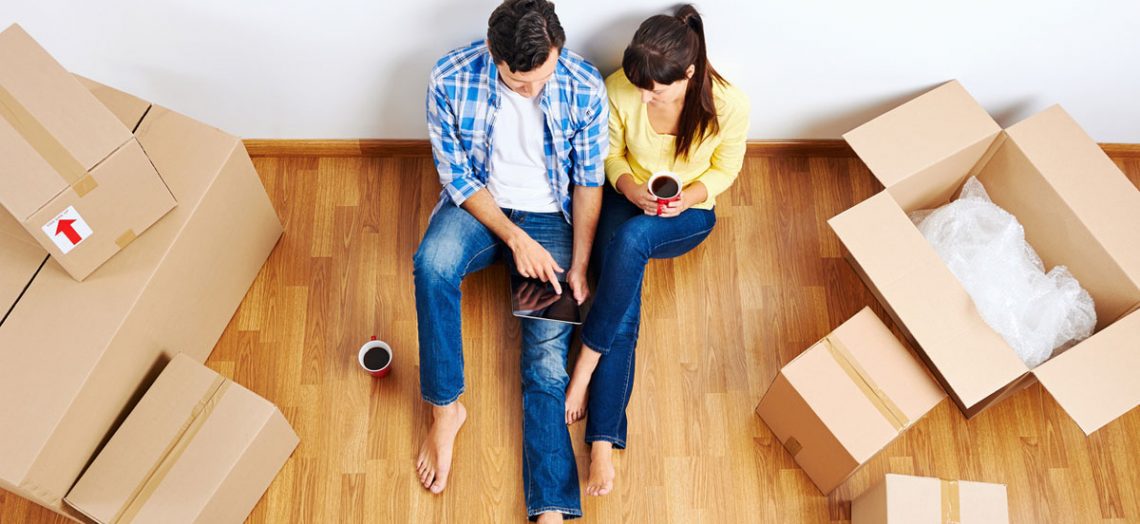 Federal Housing Administration-guaranteed loans comprise over one in five of all mortgages issued in the United States. Many first-time buyers who would otherwise struggle to qualify for a mortgage turn to FHA loans to make their homebuying dreams a reality. But is this the right choice? These days, conventional mortgages offer down payments options as low as 3% for first-time buyers. For borrowers with that option, the FHA loan may prove to be unnecessary and overpriced.
Compared with conventional mortgages, FHA loans have additional fees — notably mortgage insurance premiums — that may prove especially harmful to people who plan to move in a few years or those with good credit. Before you decide between an FHA loan and a conventional mortgage, take a careful look at how FHA fees stack up against conventional financing fees.
Typical FHA loan fees
Like most mortgages, FHA loans are expensive. At closing, you can expect to pay a number of fees including loan origination fees, title search fees, title premium insurance and more. One study from the U.S. Department of Housing and Urban Development showed that average closing costs for FHA loans are about 3.2% of the amount borrowed. However, actual costs vary dramatically depending on where you buy.
To take out an FHA mortgage, borrowers have to pay a 1.75% upfront mortgage insurance premium. For every $100,000 you borrow, you have to pay (or finance) $1,750. People taking out conventional mortgages face no such fee, though they have to pay a similar fee called private mortgage insurance (PMI), which may be dropped once they have at least 20% equity in their house.
On top of that, borrowers have to pay an ongoing mortgage insurance premium (MIP) of .85% of the loan balance. While the MIP costs decrease each year, you'll usually pay them for the life of the loan. If you put down more than 10% you can drop MIP payments after 11 years. Otherwise, the only way to drop MIP is to refinance your loan to a conventional loan or pay off the loan.
What's the total cost of getting an FHA loan?
The most concerning part of an FHA loan may be the 1.75% upfront mortgage insurance premium, which has an outsized effect on someone who plans to live in a property for just a few years or, at the other end of the spectrum, long term. After all, borrowers who take out conventional loans can drop PMI once their property reaches a loan-to-value ratio of 80% (at a 5% interest rate, that takes about 10 years if the property doesn't appreciate). Of course, the trade-off of conventional mortgages is generally higher interest rates than FHA loans. Plus, PMI rates on conventional loans depend on a borrower's credit score and their down payment amount. Borrowers with poor a credit score and a low down payment may find that the costs of an FHA mortgage make a lot of sense, especially if they plan to stay in a house for a decade or more.
MIP vs. PMI
Bottom line, compare the costs of an FHA loan's mortgage insurance premiums with those of a conventional loan's private mortgage insurance. The two examples below help break it down, based on available rates for borrowers in North Carolina at different ends of the "good" credit scale purchasing a $350,000 home.

FHA vs. conventional financing costs
In the case of two borrowers with 725 credit scores, taking out a conventional loan is always the least expensive option. This is true even if the borrowers only put down 3.5% on a conventional loan. Would-be homebuyers should note that only first-time buyers qualify to take out a conventional mortgage with less than 5% down.
By contrast, borrowers with a 680 credit score have to think more critically about their borrowing. If they have a 20% down payment, they clearly save money by taking out a conventional loan. However, with a 3.5% down payment, the right answer depends on how long the borrowers plan to stay in the house. Borrowers who plan to stay in the house seven to 10 years come out ahead with the FHA loan. Shorter or longer than that, and the conventional loan becomes a better choice.
You can compare your expected FHA loan payment with your expected conventional loan payment using LendingTree's mortgage payment calculators. This calculator will show you a conventional loan payment. This calculator will show you your FHA loan payment.
FHA loan costs vs. conventional mortgage costs
FHA loan pros:
Credit scores as low as 500.
Lower interest rates compared with conventional.
Down payments as low as 3.5%.
FHA loan cons:
Upfront mortgage insurance adds 1.75% to loan.
Cannot drop annual MIP unless you put down at least 10%. (With 10% down, you pay MIP for 11 years).
Not cost-effective if you plan to move in just a few years.
More expensive for borrowers with good credit.
Lower debt-to-income limits (generally), so borrowers can't take out as large of loans.
Conventional loan pros:
Down payments as low as 3% for first-time buyers.
No upfront mortgage insurance.
Higher loan limits (in part of the country).
Low cost PMI for borrowers with good credit or high down payments.
Can drop PMI once your loan reaches 80% LTV.
Allows for higher debt-to-income limits (generally), so buyers can borrow more.
Conventional loan cons:
Repeat buyers need at least 5% down.
Higher interest rates than FHA loans.
Must have good credit score (680+ in most cases).
More expensive for borrowers with poor credit.
Is the FHA loan a good deal, or will the hidden costs overwhelm the savings?
The FHA loan isn't a bad loan, but it can be expensive, especially for borrowers with good credit. If you qualify to take out a 3% down conventional loan, you should compare the total financing costs for FHA loans and conventional loans. This is especially important if you only plan to live in the house for a few years.
Despite the extra costs associated with the FHA loan, it can be a good deal for some borrowers. Before you commit to one loan or another, be sure to compare payments using these calculators:
Conventional loan payment calculator
Additionally, when you shop for rates, be sure to ask lenders for quotes on FHA and conventional mortgages.
---
Featured Articles