Millennial US Homeownership Rate on the Rebound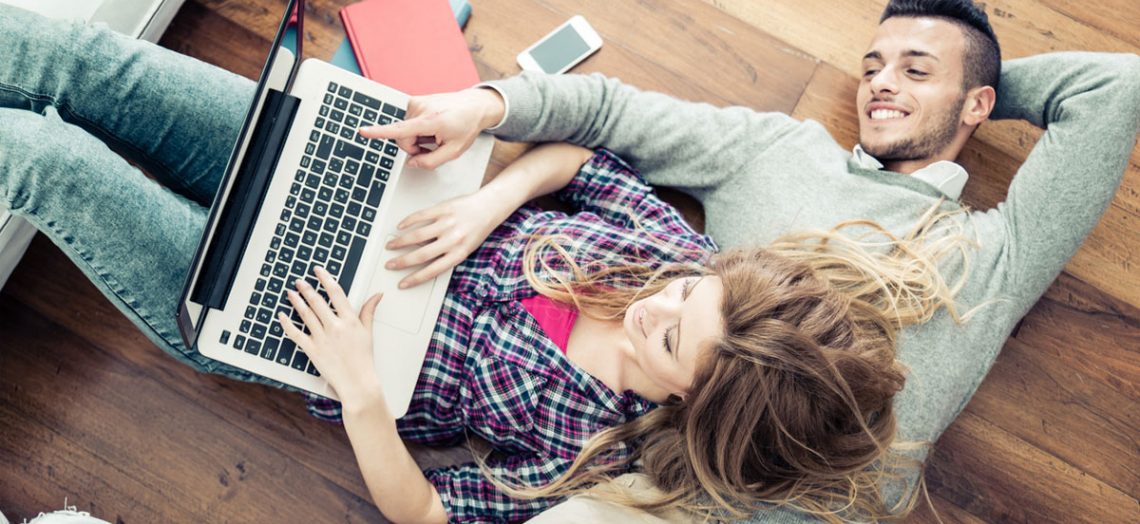 For some years now, commentators have speculated about why the millennial US homeownership rate is lower than those for earlier generations. Different organizations define millennials (aka "Generation Y") differently, but the term usually embraces people born between roughly 1980 and 2000. And it's certainly true that fewer of those born then own their own homes than was the case for some earlier generations.
Why is that? For years, the accepted wisdom was that high student loan debt was a major reason, though that's been largely debunked recently. Others believed childhoods and adolescences blighted by witnessing their parents struggling with the impact of the credit crunch and Great Recession put millennials off all sorts of debt. Another explanation might be that Generation Y is waiting longer to get married and have kids than their parents and grandparents did, and the postponement of those life experiences, which have always been significant triggers of homeownership, accounts for the difference.
Millennial Homeownership Rates Set to Rise
Now, new research from Fannie Mae suggests things are beginning to change. Although homeownership rates for millennials as a whole remain lower than for previous generations, older millennials are beginning to regain their foothold in the housing market. Based on data from the U.S. Census Bureau, Fannie's researchers concluded, "The homeownership rate increment for those aging between 28-29 and 30-31 during the early recovery period was twice as large as it was for the predecessor cohorts during the housing bust, and was even significantly larger than it was for the cohort passing through this age range between 2006 and 2008." In other words, older millennials are now buying homes at a faster rate, not only than their predecessors were during the bad times, but also than they were during the great times.
Let's not get carried away. In its report detailing these findings (Housing Insights, August 10 2016), Fannie refers to an "incipient recovery," and suggests it's highly dependent on continuing improvements in both labor market conditions and the availability of mortgage credit. But it's a start.
Who's Buying?
Ellie Mae (no relation) is a company that supplies software applications to mortgage lenders and also measures trends in the housing market. And, handily, it maintains something it calls a "Millennial Tracker."
This reveals some facts about those in that generation who bought homes and refinanced between May and July 2016. On average, these were:
Aged 29.1 years
Married, though 48 percent were single
Mainly male, with only 35 percent female
Creditworthy, with an average FICO score of 724
Also on average, the appraised value of the homes they bought was $214,118, and the amount of their mortgages was $180,412.
Perhaps surprisingly, 61 percent of the home loans they took out were conventional mortgages, meaning they typically required a 20 percent down payment. You might have expected younger buyers to go for loans that required less cash upfront, such as FHA mortgages, which usually require a minimum of only 3.5 percent of the purchase price, but only 36 percent did so. Maybe most millennial homebuyers are unusually affluent. If you're less so, check out current FHA loan rates.
Crumbling Barriers to Millennial Homeownership
FHA loans may be the obvious way forward for millennials who are struggling to scrape together a down payment, but they still need to get their applications approved. The good news is there are signs lenders are becoming more willing to work with them. In May 2016, Ellie Mae executive vice president Joe Tyrrell told CNBC, "There are roughly 87 million would-be homebuyers in the millennial generation and 91 percent of them say they intend to own a home one day. Lenders must prepare today to meet their needs."
Another crumbling barrier is the shortage of suitable homes for first-time buyers. For decades, home builders have focused on building oversized McMansions, but they're now beginning to respond to demand from millennials and others for entry-level homes, according to the National Association of Home Builders. The average square footage of new homes is falling, and some major home builders are targeting those who currently rent. Equally, rising home prices are reducing the number of homes that are off the market because they're "underwater," meaning the market values of the properties are lower than the balances left on their mortgages. In those circumstances, it can be near-impossible for owners to sell, making their homes unavailable to buyers and choking supply to the market. According to CoreLogic's Equity Report, more than 1 million homes nationwide went from being underwater to above water during the year ending in the first quarter of 2016.
Meanwhile, the wants and needs of millennials themselves are changing. Stereotypically, they've preferred downtown homes, with all the convenience of walking to work and having shops, bars and restaurants on their doorsteps. Now, Ellie Mae finds they're increasingly willing to live in the suburbs, and it talks about urban centers having reached "peak millennial." And that, of course, opens up whole new markets to them.
Time to Make a Move?
Earlier in 2016, USA Today reported research than suggested more than half of millennials plan to wait three years or longer before buying their first home. But is that a good idea?
If millennials are entering the property market in significantly larger numbers, they're likely to be fueling yet higher home prices, and those are already rising much faster than inflation. That makes saving a down payment even more challenging as the goal posts move. At the same time, most experts reckon mortgage rates will inch up too. While few expect shock increases anytime soon, nobody's guessing where they might be in three, four or five years.
In these circumstances, those who are currently renting, but who want to eventually buy might decide to think through their strategy. Might it be worth a bit of extra pain in the short term to avoid the possibility of much more later? Maybe you really can't afford to act yet, but it's worth investigating the possibility. LendingTree has a range of online calculators, including ones for FHA mortgage payments and home affordability that could help you make informed decisions. At the very least, they could allow you to set some realistic goals.