FHA Refinance: Conventional or Streamline?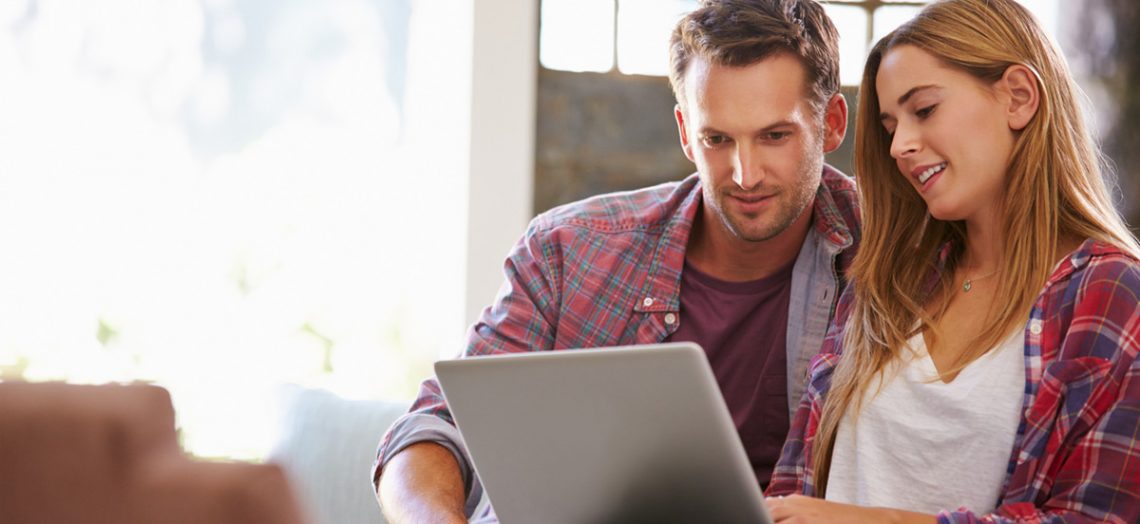 An FHA refinance can be done in several ways. FHA loans and conventional (non-government) loans have their pluses and minuses. Here are several considerations for homeowners to think about before refinancing:
Refinancing a Conventional Loan Into an FHA Loan
While having a current FHA mortgage is not a requirement for refinancing with FHA, the fact that an applicant can refinance up to 96.5 percent of the current home value may be enticing. Borrowers who have less-than-fabulous credit scores or loan-to-values that are above 80 percent may find refinancing to an FHA loan less expensive, considering the risk-based surcharges leveled by Fannie Mae and Freddie Mac. However, FHA has it costs, too, and changes in 2014 have increased those costs and made the program less attractive than it used to be.
FHA Refinance or Conventional Refinance?
The refinancing option that will be best for most borrowers depends on their credit score and the amount of equity they already have in their home. However, no matter how much equity applicants already have, the FHA does require an upfront mortgage insurance premium (MIP). In addition, there is a monthly MIP charge that does not go away during the entire life of the loan. Applicants with decent credit and enough equity to refinance without turning to FHA are likely to find that the conventional loan is the cheaper choice.
FHA Refinance to a Conventional Loan
Borrowers who have a current mortgage with FHA may be able to save by refinancing their FHA loan into a conventional home loan. A lender should be able to run numbers for both types of loans so that borrowers can compare the total costs, including the interest rate, lender fees and mortgage insurance. Because of increased mortgage insurance rates in the FHA program, and the new requirement that mortgage insurance must be paid during the entire life of an FHA loan, conventional refinances are usually less expensive. However, not everyone can be approved for a conventional refinance. Some condominiums projects, for example, are approved for FHA loans but do not meet the guidelines of Fannie Mae or Freddie Mac.

Compare FHA Loan Rates
FHA Streamline Refinance
Refinancing an FHA mortgage to a new FHA loan is called a streamline refinance, and qualifying for one is fairly easy:
Homeowners need to have made at least six monthly payments on their current FHA mortgage and a minimum 210 days need to have passed since the closing of that loan.
Applicants who have had their FHA loan for less than one year cannot have any payments overdue by more than 30 days.
For FHA loans that are older than one year, one 30-day late payment is allowed in the past 12 months, but none are allowed in the past 90 days.
Refinancing an FHA loan must bring a "net tangible benefit" to the applicant — that is, it must improve the borrower's financial position.
Since FHA already insures the applicant's loan, streamlining has the additional benefit of requiring no appraisal, credit qualification or employment verification. In essence, if refinancing makes it easier for borrowers to make their monthly payments, it is also a good deal for FHA. However, borrowers should verify with their mortgage lenders what their new mortgage insurance premiums will be, and consider them when deciding if a streamline refinance is right for them. The new premiums could increase, depending on when the original loan's case number was issued.
What Is Net Tangible Benefit?
The streamline refinancing of an FHA loan is allowed when it results in a better financial better position for the homeowner. These benefits can be apparent in a number of ways:
When refinancing from a fixed rate to a fixed rate or adjustable rate mortgage (ARM), the principal and interest needs to be reduced by at least five percent. That means a $1,000 monthly payment must drop to $950 or lower.
The new ARM rate must be at least two percent lower than the current fixed rate when refinancing from a fixed rate to an ARM. A six percent rate must drop to four percent or lower.
The new fixed rate is not allowed to be more than two percent higher than the current ARM rate when refinancing from an ARM to a fixed rate.
Hybrid ARMs are treated just like fixed-rate loans when refinancing occurs during the fixed-rate period, and like ARMs when it occurs during the adjustable phase.
Refinancing to a shorter mortgage term, from 30 years to 15 years for example, is also seen as beneficial to the borrower.
Cash-out and Limited Cash-out Refinances
There are a few other options that borrowers may want to consider. If they have enough equity in their home and simply want to gain access to additional money, they might want to look at a cash out refinance, which is available up to a maximum loan-to-value of 85 percent.
Rolling refinancing costs into a new FHA mortgage, referred to as a "limited cash-out refinance" is an option as well, but triggers an appraisal requirement. For this, borrowers must have lived in their home for a minimum of a year and they must fully qualify for the new loan. They must have paid all of their payments on time over the past 12 months and made a minimum six months payment on their current mortgage.
If refinancing to a conventional loan, the seasoning requirement is only 120 days when the loan that is being refinanced was used to purchase the home.