6 Smart Ways to Leverage Your Home Equity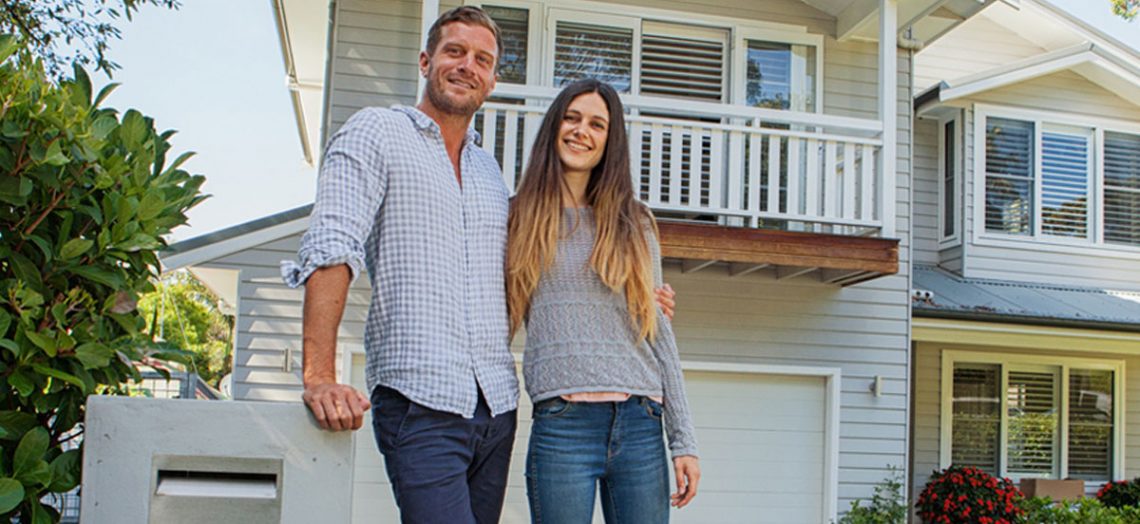 Want to finance a wedding, buy a new car or pay for college? How about remodel your home, take a vacation or even get elective surgery? Today's consumers use the equity in their home to secure loans for some of the best things in life – or for things they can't do without. While we recommend only using home equity loans for necessities or to, say, improve the value of your home, we also understand that sometimes in life people do choose to take out loans for non-necessary expenses. A home equity loan can be used for anything you please.
Lenders may approve a loan up to 80 percent of the equity in your home, based on your credit, the market value of your home, and your income. The equity in your home has likely taken years to acquire, and that's why so many financial advisors are dead set against using a home equity loan or line of credit on gambles like the stock market or rolling the dice on business startups.
Still unsure?
Before pulling the trigger on a home equity loan or home equity line of credit (HELOC) to finance a big ticket item, consumers should know that the Federal truth-in-lending laws give borrowers an out. You have up to three days after signing a credit contract to cancel the transaction. We'll examine the distinctions between a home equity loan and a HELOC later. For now, let's look at realistic as well as more extravagant ways to leverage the equity in your home.
Throw Your Dream Wedding
Whether it's a long-awaited milestone or a shotgun affair, the average cost of a wedding is currently at the highest national average on record – $29,850 (The Knot, Weddings Survey). On average, the total includes costs for:
The engagement/wedding ring, $5,598
The venue, $13,385
Flowers, $2,069
Reception band, $3,469
Photographer, $2,440
The Alternative:
The cost of eloping, according to The Knot, runs about 10 percent of the tab for an average wedding event. That doesn't mean you should scrap the home equity loan. It means you can elope on your honeymoon in Tuscany with a very nice wine budget and thousands left over to fix up your home or consolidate some debt.
Elective Surgery
Even though the new health laws prevent you from being denied insurance coverage for a pre-existing condition, the insurance company will not pay for a cosmetic procedure on a pre-existing nose or vanishing hairline. However, a HELOC can finance elective surgery procedures and give the consumer years to pay them off. Your home equity line of credit can also be used strategically to consolidate outstanding medical bills. Here's a rough idea of how much you'll need to spend on elective work:
Facelift:
Average cost, $6,550, not including anesthesia operating room. Source: American Society of Plastic Surgeons (ASPS).
Nose job (Rhinoplasty):
Average cost, $4,694 (ASPS). If the nose is reconstructed to assist breathing, the procedure may be partially covered.
Gastric bypass surgery:
An elective bypass procedure varies dramatically by location. For example, in Nevada consumers pay $16,375 on average, compared with New York, $32,194 and Alaska, $56,820 (Bariatric Surgery Source 2015 Survey). Some procedures may be covered if the patient is medically qualified.
Breast augmentation:
The average cost of breast augmentation surgery is $3,708 (ASPS).
Hair transplant:
WebMD reports that a hair transplant procedure can cost from $4,000 to $15,000 based on the number of grafts required. The implantations are not covered by most insurance plans.
Home Improvements, Elective or Otherwise
Is your home in need of repairs or upgrades, necessary or otherwise? Use your home equity loan to join the greater number of consumers who use it to pay for home upgrades or repairs. Improvements can cost from several thousand dollars to more than $245,000, according to Remodeling Magazine's 2016 Cost vs Value Report. This year, improvements that bring the highest costs recouped are:
Entry Attic Insulation (fiberglass)
Cost: $1,268, Cost Recouped: 116.9%
Door Replacement (steel)
Cost: $1,335, Cost Recouped: 91.1%
Minor Kitchen Remodel
Cost: $20,122, Cost Recouped: 83.1%
Manufactured Stone Veneer
Cost: $7,519, Cost Recouped: 92.9%
Beach Houses or Getaways
According to the National Association of Realtors, up to 20 percent of second-home buyers take out a home equity loan for their down payments. And, you can choose to rent out the home when you're not using it for additional income. As long as you use the home for no more than 14 days per year, you can then deduct a substantial portion of the utilities, mortgage interest, repairs and insurance, and property taxes. Depending on credit, debt and income, consumers may need to borrow between 20 and 50 percent for a down payment. Before seeking offers on a home equity loan, calculate your debt-to-income ratio at LendingTree.
Midlife Crisis
You've made it this far on your financial wits and own a house; perhaps it's time to use some equity to back a hefty reward. These can include:
The Motorcycle Package
The mid-range package will cost around $20,000, not counting insurance. That includes $16,700 for a Harley Fat Boy (soft tail) and another $1,500 for gloves, eye protection, jackets, chaps, boot and a helmet.
Run with the Bulls
Be your own Hemingway in Spain. At the annual El Encierro in San Fedrmin, Pamplona, you can run the narrow streets with the bulls every morning from July 6-14. Cost for two nights in a four-star room with a balcony over the action, including a town tour, starts at $995. The roundtrip airfare from New York to Pamplona costs $1,300 or, $7,200 for first class.
Buy a Bathtub Porsche
The one you might want is the red 1958 Porsche 356A Speedster currently listed at Hemmings for $225,000. It comes with a customized 1750cc 912 engine and 741 transmission, roll bar and bumper guards.
Virgin Atlantic Space Flight
At the crack of dawn, pull on your flight suit, rocket at Mach 3 into weightless outer space, and return to Earth – all for $250,000 (deposit required). Already booked: Leonardo DeCaprio!
Soak Your Cares Away
You can get spaced out without a pricey rocket ride by lounging in a new hot tub. Spa models typically run from $89-$800, with luxury spas costing into the thousands for more than 150 jets. According to HomeAdvisor, the national average cost (installed) for a spa is $321.
Get Schooled
You can use a home equity loan to borrow money for college for yourself or any member of your family. The latest figures from the Department of Education shows that 11.8 percent of students default on their loans within three years of graduating. Parents who use home equity loans for education may be able to help their child graduate debt free and with a better credit profile. At the same time, parents must also be wary of putting their homes at jeopardy if their child ends up on the five or six year graduation plan, instead of the four years they initially budgeted for. The average cost for tuition and board in 2015-2016 for in-state undergraduate students was $24,061 per year at four-year public schools and $47,831 at private institutions, according to the College Board.
Should You Get a Home Equity Line of Credit (HELOC) or Home Equity Loan?
If you decide using your home equity makes sense, you need to first decide if you should get a HELOC (home equity line of credit) or a home equity loan. A home equity loan, sometimes called a second mortgage, gives consumers cash that they can use immediately and pay back on monthly installments at fixed-interest rates. A HELOC is a credit account with a draw period and repayment phase. The borrower still makes monthly payments on a HELOC, paying for the interest assessed on the draw. Both types of equity products come with their own benefits and considerations. At the end of the repayment phase, the total balance on the HELOC comes due. Learn more about the differences between a home equity loan and line of credit.
Whether you choose a home equity loan or HELOC, make sure to do your research. Consider speaking with a financial advisor beforehand, and be prepared by knowing and checking your credit score. This will help you better understand what types of rates you'll be eligible for so you can compare lenders prior to closing the deal.