How Does LendingTree Get Paid?
LendingTree is compensated by companies on this site and this compensation may impact how and where offers appear on this site (such as the order). LendingTree does not include all lenders, savings products, or loan options available in the marketplace.
Best Ways to Add Value to Your Home
Published on: October 2nd, 2018
Editorial Note: The content of this article is based on the author's opinions and recommendations alone. It may not have been reviewed, commissioned or otherwise endorsed by any of our network partners.
Your home is most likely the biggest purchase you'll ever make. But the investment of your time and money doesn't end at the closing table — in fact, that's just the beginning.
Throughout your homeownership, you'll undoubtedly make changes to your home as you maintain it, seek to improve its function and update it. But it's smart to focus on improvements that increase your home's value in the event you choose to refinance, borrow against the equity or sell.
Top ways to add value to your home
In its recent Remodeling Impact Report, the National Association of Realtors (NAR) ranked the top interior and exterior projects most likely to add to a home's resale value.
Here are some key areas to focus on.
Kitchen improvements
One of the top places to make changes that will increase your home's value is the kitchen. According to the report, a complete kitchen remodel is the number one interior project likely to raise a home's value.
Marie Santiago, a real estate agent at Keller Williams in Trumbull, Conn., confirmed that the kitchen is a good place to focus. "The kitchen is the heart of the home and will usually make or break someone's [buying] decision," she told LendingTree.
If a total renovation is not in your budget, a "mini-remodel," or simply making individual changes, can still have a significant impact.
Here are some projects to tackle.
Update appliances
One of the most impactful upgrades you can make to your kitchen is replacing the appliances. Depending on their age and quality, you perhaps may only need to update some, but be sure to create a cohesive look by making sure they all match. Stainless steel or black stainless steel appeal to a variety of tastes and are typically a safe way to go.
Replace countertops
New countertops can transform the look of a kitchen. Don't assume you have to go for the most expensive marble, though. There are a variety of countertop options at multiple price points.
Refinish or replace cabinets
Replacing cabinets makes a significant difference. If the quality of your existing cabinets is good but they could use a new look, refinishing or painting them can be transforming.
Bathroom renovations
After the kitchen, making changes to the bathroom ranks highest on the list of interior projects likely to increase a home's value, according to the study.
Add a bathroom
One of the first things a prospective homebuyer looks at when home-shopping is the bedroom and bathroom count. Adding a bathroom, even if it's partial, can be a worthy investment.
Replace the countertop
Putting in a new countertop can give the bathroom a new look and feel. Since the amount of surface area is usually small, you can get away with using slightly more expensive materials here.
Install a new vanity
If you're not able to do a full renovation, putting in a new vanity is an inexpensive way to update the bathroom.
Compare Home Equity Loan Rates
Upgrade the basics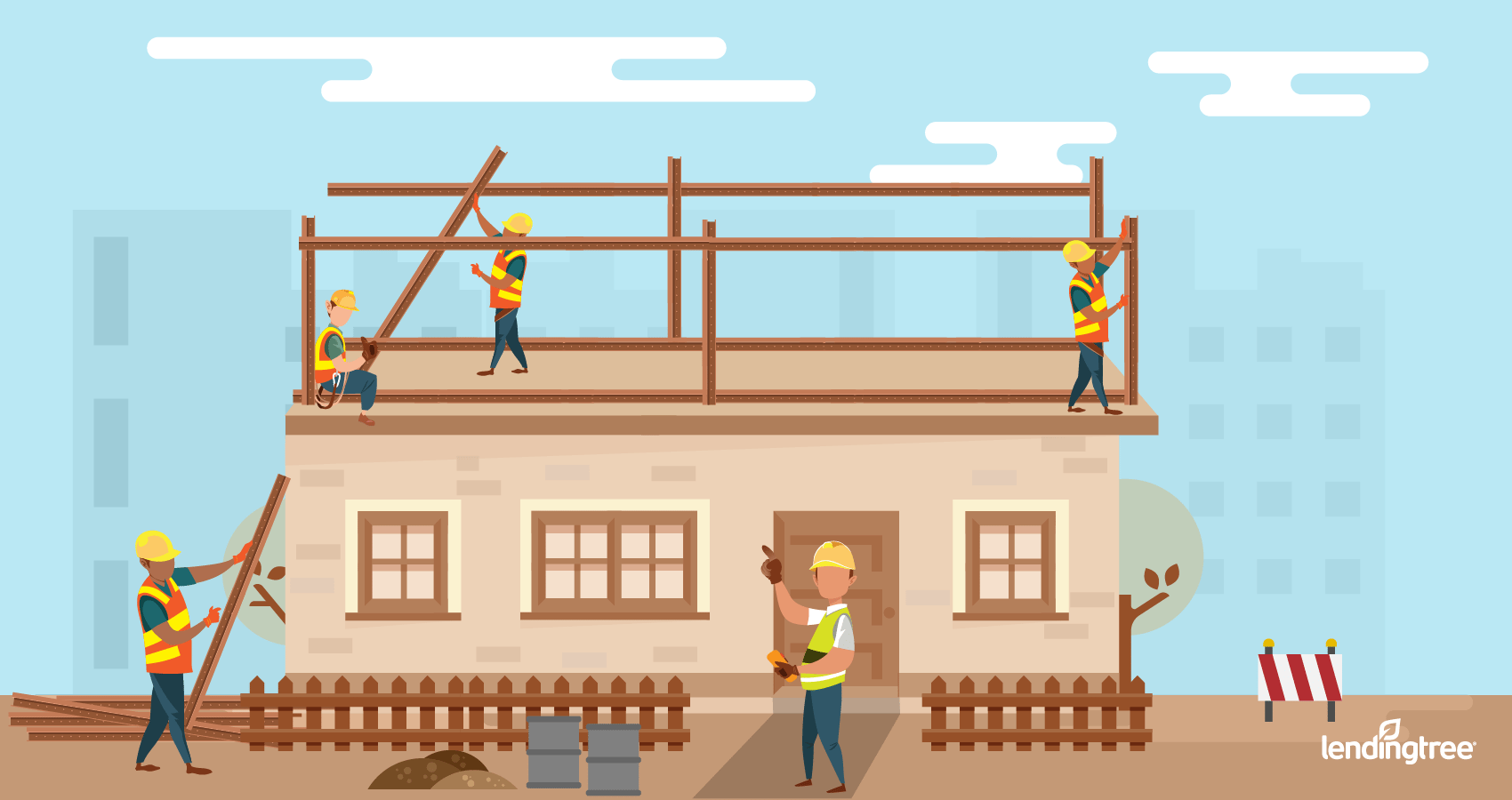 According to real estate agent and Certified Residential Specialist Michele Chiles-Hickman, homeowners should focus on the essential functions of the home before addressing aesthetics.
"A lot of value is going to be in making sure all systems and the things we don't like to think about on a daily basis — like the roof, furnace — are up-to-date," she said.
Upgrade systems
Assess which systems need to be upgraded. Replacing or improving your home's water heater, cooling and heating system, plumbing or electrical wiring will add significant value to your home.
"These are extremely important before you get to the kitchen, bathroom, and bedrooms," said Chiles-Hickman, who works for Berkshire Hathaway Home Services New Jersey Properties in Montclair, N.J.
Potential buyers will see the value of new systems. An HVAC upgrade was on the study's list of top interior projects.
Upgrade the insulation
Installing new insulation is a reasonably priced upgrade — estimated at an average of $2,100 — that can add value to your home and help you save money.
New roof
A new roof was the number one exterior project expected to increase a home's value according to the report and the only project estimated to recoup more than its cost.
Improving the floor plan
Anything you can do to make your floor plan more functional or increase the amount of living space you have will add to your home's value and appeal.
Here are some areas to address:
Open up spaces
Having many small rooms may increase the room count in your home, but being able to boast an "open floor plan" might go further. Taking down a wall to create a great room will transform your home.
Flexible-use rooms
Spaces that can serve multiple purposes are an attractive feature in a home. For example, a room that can be an additional bedroom, a home office or an exercise room will meet the needs of a variety of potential buyers.
Create a master suite
Adding a master suite was number five on NAR's list of interior projects likely to add value. While it is a major project, it's also a welcome feature for potential future homebuyers.
Additional living space
Finishing the basement or attic or having a mother-in-law suite increases the amount of livable square footage in your home and will be a selling point for future buyers.
Energy efficient upgrades
Making your home more energy efficient will not only save you money while you're living there, but it may also be an attractive selling feature.
Here are some areas to focus on:
Replace the windows
Installing energy-efficient windows is not a cheap endeavor, but can be a worthy investment. New vinyl windows and new wood windows were the number two and number five exterior projects, respectively, on the report.
Make your home "smart"
Installing "smart" technology can bump up your home's value. Both Santiago and Chiles-Hickman said features like adaptive thermostats and shades that can be adjusted remotely are popular, especially with younger buyers.
"Smart homes are becoming more desirable," Santiago said. "People are looking for conveniences, and they're looking to save money."
Curb appeal
The outside of the home is often overlooked when seeking to make improvements; however, it's the external features of your home that will color the first impression of future buyers. Spend some time and energy working on your property's curb appeal.
Improve the landscaping
Address the landscaping of your yard. You don't need anything fancy or complicated (which could actually deter some buyers because of the high maintenance), just something that is neat and well taken care of.
Update the front door
Upgrading or even just painting the front door will boost your home's curb appeal. Pay attention to the entire front area, including the walkway and landing.
Upgrade the garage door
Santiago says the garage door is a feature most homeowners don't think to improve, but it's one that can increase your home's appeal and will be worth the investment.
Outdoor living spaces
Chiles-Hickman said focusing on the outdoors is a good move. You don't need a luxury outdoor kitchen; even a deck or porch will increase your home's value.
Storage
You can't go wrong by adding and creating additional areas for storage in your home like built-ins or a walk-in closet.
Flooring
Refinishing or installing new wood floors were on NAR's list of top interior projects, and both were estimated to recoup most, if not all, of their respective costs. There are also many laminate options that give the look and feel of real wood at a lower price.
Compare Home Equity Loan Rates
How to set a reasonable budget
Keep these tips in mind as you set a budget for your projects.
Create a priority list
Think about your upgrades in priority order, and create a plan of attack starting with the most urgent.
Consider the home's value
One way to approach budgeting for your upgrades is to choose a percentage of the home's price. For example, a homeowner might decide to spend 10 percent of the home's value making improvements, Chiles-Hickman suggested.
Consider how long you'll be in the home
"I always tell people to think about how long you plan to stay in your home," said Santiago. "If you're staying in the home short-time (five years or less), it doesn't make sense to spend a lot of money upgrading."
Think about recouping your expenses
"You're never going to get back 100 percent of what you put in," Chiles-Hickman told LendingTree — still, you should keep in mind the potential to recoup your expenses as you make improvements.
Here are the top interior and exterior projects likely to add the most value to your home according to NAR's Remodeling Impact Survey, along with each project's estimated cost, estimated cost recovered, and percent of value recovered.
(Estimates are based on a 2,450 square-foot house. Your costs and results will vary.)
Cost of Common Home Renovation Projects – Interior
Interior Project
Estimated cost
Estimated cost recovered
Percent of value recovered
Complete Kitchen Renovation
$65,000
$40,000
62%
Kitchen Upgrade
$35,000
$20,000
57%
Bathroom Renovation
$30,000
$15,000
50%
Add New Bathroom
$59,000
$29,750
50%
New Master Suite
$125,000
$65,000
52%
New Wood Flooring
$5,500
$5,000
91%
HVAC Replacement
$7,475
$5,000
67%
Hardwood Flooring Refinish
$3,000
$3,000
100%
Basement Conversion to Living Area
$40,000
$25,000
63%
Attic Conversion to Living Area
$75,000
$40,000
53%
Closet Renovation
$3,750
$2,000
53%
Insulation Upgrade
$2,100
$1,600
76%
Cost of Common Home Renovation Projects – Exterior
Exterior Project
Estimated cost
Estimated cost recovered
Percent of value recovered
New Roofing
$7,500
$8,150
109%
New Vinyl Windows
$18,975
$15,000
79%
New Garage Door
$2,300
$2,000
87%
New Vinyl Siding
$13,350
$10,000
75%
New Wood Windows
$35,000
$20,000
57%
New Steel Front Door
$2,000
$1,500
75%
New Fiber-Cement Siding
$18,000
$15,000
83%
New Fiberglass Front Door
$2,700
$1,800
67%
Low- and no-cost improvements
While some upgrades to your home may require a hefty budget or professional help, there are many improvements you can make that will cost you little more than your time and a quick trip to your local home improvement store.
Replace hardware
Santiago said a simple and inexpensive change you can make is to swap out the pulls and hardware on kitchen and bathroom cabinets. Do the same with light switch covers.
Paint
A little paint goes a long way, and a lot of paint can be transforming. A quality paint job can freshen up a space, make it appear cleaner and newer, and can even make it seem larger. Both Santiago and Chiles-Hickman agree that if you can't do much in a room, at the very least, give it a fresh coat of paint.
Change light fixtures
Changing light fixtures throughout the home, especially in the kitchen and bathroom, can instantly elevate the spaces without incurring too much expense, according to Santiago.
Install a new backsplash
Chiles-Hickman said updating the backsplash in your kitchen or bathroom will improve the look of the room, and it's a project that you can DIY.
Add crown molding
Adding crown molding can make your home appear more high-end and is affordable even when done professionally.
Pressure-washing
Power- or pressure-washing is a cheaper alternative to painting the exterior of your home.
Upgrades that aren't worth your time or money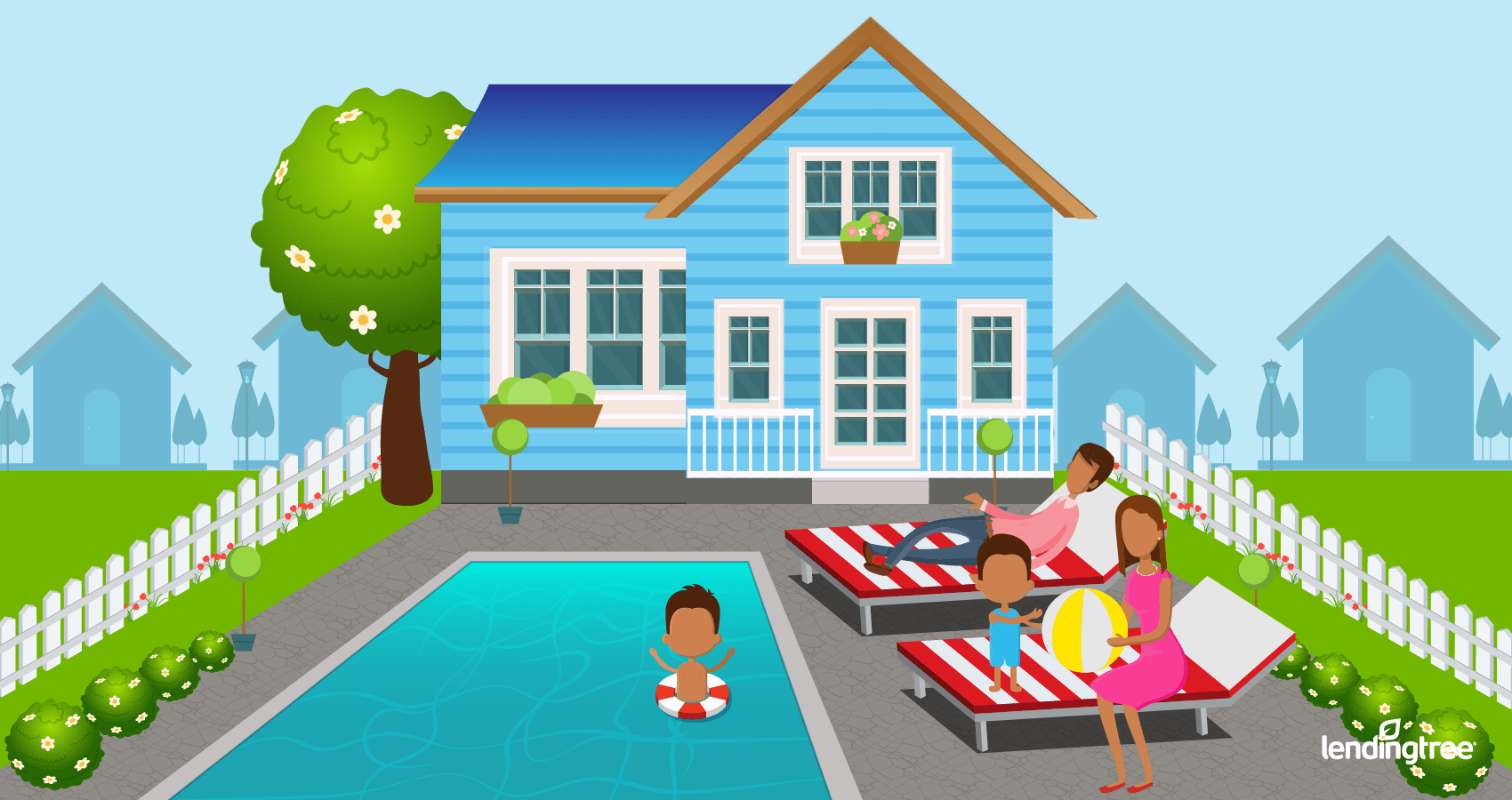 Not every improvement will result in added value — in fact, sometimes an upgrade can be a liability. Think twice before making any of these changes.
Adding technology
While making a home "smart" is an appealing feature, be cautious about what other technology you add. Technology evolves rapidly, so what is relevant today could be dated or obsolete tomorrow.
Solar panels
If you are considering adding solar panels to your home, do so for your own benefit and not to add value. Chiles-Hickman said she has never seen anyone recoup what they've spent and mentioned they can make selling the home complicated if they're financed.
"If you have to sell your home before the panels are paid off, it's almost like a lien on the property," she said.
Swimming pools
Unless a swimming pool is a standard feature in the homes in your neighborhood, Chiles-Hickman cautioned that it could be an unwanted feature for potential future buyers: "Some people see it as a hazard." This can take away from your home's perceived value.
Things to watch out for
Upgrading based on current trends
Santiago said homeowners should avoid making improvements purely based on trends and instead should aim for longevity. "Trends come and go," she said. "If you're looking to add value, focus on the basic and important features of your home."
Improving an area at the expense of another
Beware of making any changes that take away from another area of the home. For example, Chiles-Hickman and her husband considered taking down a wall to make their master bedroom bigger, but ultimately nixed the idea because it would mean one less bedroom in the house.
While a large master bedroom is a desired feature, Chiles-Hickam knew that taking their home from three bedrooms to two would ultimately decrease its value.
Over-improving
Both Chiles-Hickman and Santiago said there is such a thing as adding too much value to your home, and both recommend consulting your real estate agent as you consider improvements.
"You need to know if the neighborhood can hold the value of your upgrades," Santiago said. "Get to know your market and what it has to offer. You don't want to overspend."
Making super-specific upgrades
"Stay away from anything particular to your taste, if it's not a common need," Chiles-Hickman cautioned. For example, converting a bedroom to a weight room may work for you, but it won't for the typical buyer. That would devalue the home when it's time to sell it, she said.
Santiago agreed. "We all want to personalize our homes, but personalizing it to an extreme is probably going to be wasteful, especially if it's not your 'forever home.'"
Upgrade strategically
The most important thing to keep in mind as you attempt to add value to your home is your own needs. According to Chiles-Hickman, homeowners shouldn't make changes just for the sake of adding value. "First, you need to act according to your needs and lifestyle [but] with value in mind," she advised.
The bottom line is you want to make changes that both meet your family's needs and have practical and emotional benefits while you are in the home, but keep the perspective that those changes should potentially benefit you financially down the road.