Using a HELOC for Debt Consolidation
Published on: April 30th, 2018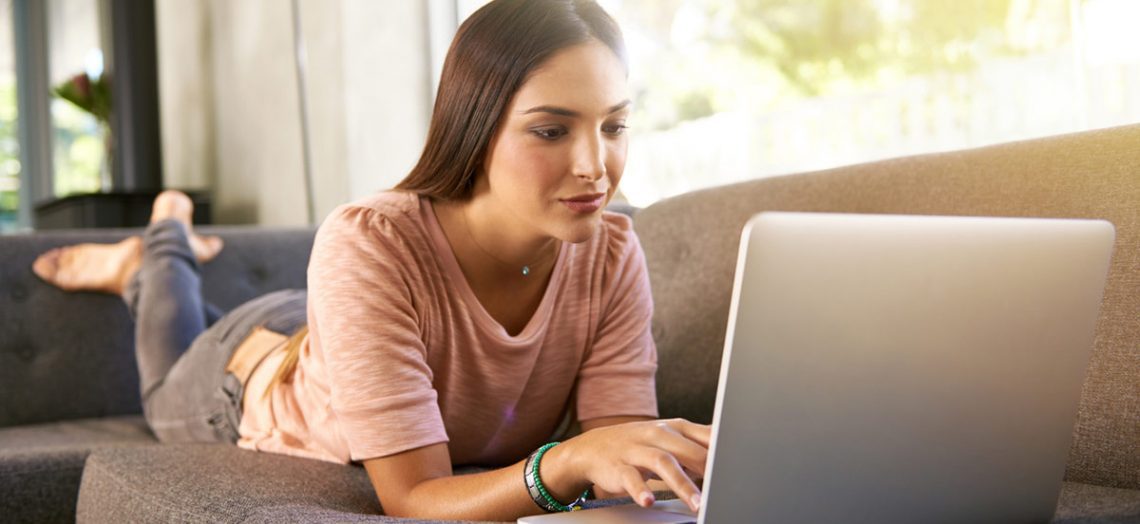 If your credit card balances are rising into the red zone, you may be considering a home equity line of credit to consolidate that high-interest debt.
"Debt consolidation and home renovation are the two biggest reasons that consumers would take out a home equity line of credit," Mike Kinane, senior vice president of consumer lending at New Jersey-based TD Bank, told LendingTree.
But credit counselors caution that a home equity line of credit, or HELOC, may not be your best option, because it expands your total credit and may tempt you to keep overspending. Even if the pros outweigh the cons, make sure you understand exactly how a HELOC works. Many homeowners don't — 57% in a recent TD Bank survey said they have little to no confidence in their understanding of HELOCs and how to use them.
Here's what you should know to make the right choice.
1. The pros and cons of using a HELOC for debt consolidation
A HELOC works much like a credit card. A lender gives you a line of credit up to a certain limit — most of the homeowners TD Bank surveyed would consider a HELOC below $50,000 — and you can borrow any amount at any time: $1,000, $12,000 or more, up to your limit. Like a revolving credit card, as you pay back what you owe on the HELOC, you free up more of your credit line to borrow another day, said Kinane.
To use a HELOC to consolidate your debts, you simply borrow to pay off your other debts in full. But this is something of a double-edged sword.
Pros
You'll save on interest charges. A primary advantage of using a HELOC to pay off debt is to cut the high-interest rates you're being charged on that other debt, said Lauralynn Mangis who writes a blog about debt, money, and solutions at the nonprofit Advantage Credit Counseling Service in Pittsburgh. For example, banks were charging about a 5% average annual interest rate for HELOCs in March, according to the National Credit Union Administration citing data from S&P Global Market Intelligence. If you use funds from that HELOC to pay off an $8,000 credit card balance with 20% annual interest, you're significantly ahead of the game.
But, "It won't make sense if the debt you're paying off has a lower interest rate than the HELOC," said Mangis. For example, if you use a 5% annual interest rate HELOC to pay off a 3% 48-month car loan from a credit union — the going rate in March, according to NCUA — you'd increase your costs.
There are several advantages of a HELOC over loans. You can use money from a HELOC for anything you want, and you only have to repay amounts you borrow. HELOCs tend to come with lower closing costs than traditional mortgages and home equity loans.
Cons
Rates aren't fixed. HELOCs typically come with adjustable, not fixed interest rates, according to the Consumer Financial Protection Bureau, so if interest rates rise, the rate on the HELOC will rise, disrupting your budget. The adjustable rates come with caps on how much the rate may rise over the life of the loan, but these may not provide much protection if they're high, Kinane said. However, many banks offer an option to convert to a fixed rate. "That's a safety valve," he said.
Interest is not tax deductible if you use the HELOC on debt consolidation. One former advantage of HELOCs is now gone. Prior to this year, the interest paid on HELOCs was tax-deductible no matter what you used the loan for. But the new federal tax law suspends that deduction "unless the credit is used to buy, build, or substantially improve the taxpayer's home that secures the loan," according to the Internal Revenue Service. Interest on a HELOC used to pay personal living expenses, including credit card debts, is not deductible.
Your housing costs could increase. A HELOC could increase your housing costs if you're still paying off a first mortgage plus the home equity line each month, warned Cara Pierce, a certified housing counselor for Clearpoint, a division of Money Management International, a nationwide credit, and housing counseling agency.
If you use up your home equity cushion to consolidate debt, "You increase the risk that you won't be able to keep up with your mortgage payments if your life is turned upside down by the three D's: death, divorce or disability," said Pierce.

2. How did you get into so much debt?
Debt counselors say that even if a HELOC is a viable solution to your debt problem, it's still a good idea to examine how and why you acquired so much debt in the first place. You can easily do that by consulting with a certified nonprofit credit counselor, and a consultation is usually free.
Certification is important because it sets standards of expertise and ethics in credit counseling. The Federal Trade Commission warns about similar-sounding "debt settlement companies," for-profit entities that may not be able to settle your debt. Debt settlement companies ask you to stop paying your creditors and send the money to the settlement company instead, which can harm your credit rating
Typically, a credit counselor will start by sizing up your financial picture, what money is coming in and what's going out, and what led to the debt. "If you've had a job loss and temporarily had to rely on credit cards to get through your unemployment, that's one thing," said Mary Ellen Kaluza, a certified financial counselor at LSS Financial Counseling, part of Lutheran Social Service of Minnesota, a nationwide credit counseling firm.
"But if your debt is the result of a long-standing chronic situation of overspending, that has to be discussed and a strategy for changing that has to be developed," said Kaluza.
"A lot of times, we put a Band-Aid on the problem and don't really treat the problem itself," said Pierce of Clearpoint. A HELOC will help with the immediate problem of overspending, but if you run up credit card balances again, you'll have credit card bills on top of a HELOC balance.
Is a debt management plan right for you? A credit counselor will help you understand all of your options. One option that may be preferable to a HELOC is a debt management plan (DMP). With that, a credit counselor works with you and your creditors to cut the high-interest rates you're being charged, perhaps to just 5% from a sky-high 20%, said Mangis.
When all of your creditors are on board, you send one payment to the credit counseling agency, which disburses it. There is typically a $25 to $50 setup fee, and you pay the counseling agency a small percentage of your monthly payments, which is usually capped at $50 per month, Mangis said.
A DMP doesn't replace one form of debt with another, which is what a HELOC does. Rather, the DMP pays down the debt and "in most cases, it works. Sometimes it's just practically miraculous," said Kaluza, who has seen cases where payments on $90,000 in credit card debt were slashed by hundreds of dollars a month and the debt was paid off in five years.

3. Will you qualify for a HELOC?
If you conclude a HELOC is your best bet, you'll have to meet the credit standards of the lender, who will assess four key factors:
The amount of debt you have
How much money you make
How much equity you have, and
How you handle credit
"You may have a lot of outstanding debt, but you have plenty of equity and make a lot of money. That customer is a good credit risk," said Kinane at TD Bank.
You may not qualify for a HELOC if you lack sufficient income to make the necessary payments, even if you have plenty of equity and a good credit rating, he said.
What is sufficient equity? Equity is the value of your house and the land it sits on, minus any first mortgages and other home equity loans against that property. For example, if your home is worth $248,000 and you still owe $175,000 on the first mortgage, your equity is $73,000. But you can't borrow that entire $73,000. Lenders typically prefer that all mortgages on a home total no more than 80% to 90% of its appraised value, the so-called loan-to-value ratio or LTV. In the above example, the LTV limit would only let you borrow up to $23,400 to $48,200.
However, if you're presently in the market for a HELOC, some things are moving in your favor. The economy is humming, according to the Federal Reserve "Beige Book" summary in April of current U.S. economic conditions. Home prices and the equity that owners have built up in their homes have climbed back to 2006 levels, according to Standard & Poor's/Case-Shiller 20-city home price index and Fed data.
Credit score requirements for HELOCs are fairly high. The borrowers of more than 80% of HELOCs originated in 2017 had a Vantage credit score of 700 or higher, according to the latest U.S. Consumer Credit Trends report by Equifax. Homeowners with lower scores were able to get HELOCs, but the lower the credit score, the higher the interest rate, said Kinane.
Whatever your situation, it pays to check your credit score and shop around for the best deal, because loan terms and qualifications vary from lender to lender, said Kinane.

4. How do HELOCs work?
It's important to understand the ins and outs of HELOCs so you're not surprised in a way that can cost you. With most loans, including auto loans, first mortgages and home equity loans, you borrow one amount all at once and pay it back in installments over four to 30 years.
HELOCS work more like a credit card and typically allow you to borrow any amount — large or small — as you need the funds. You only pay interest on what you borrow, not on the amount of the credit line. As you pay back the loan, more of your credit line becomes available again.
But typically, you can only borrow for the first 10 years, during the so-called "draw period." After that, you might be able to renew the loan and continue to borrow, or borrowing may stop and you must repay the outstanding balance, either over a period of perhaps 10 years or in one large balloon payment, the CFPB said.
Beware of fees. The CFPB also notes that you may be subjected to fees over the life of your HELOC including:
Inactivity fee for not using your HELOC
Annual membership fee
Cancellation fee for terminating the HELOC early, usually within the first two or three years after is opened.
Be sure to ask about these and other fees, including transaction fees, when comparing competing HELOCs.
Protect your home equity
Whether you decide to use a HELOC to consolidate your debts or to sit down with a credit counselor, Pierce recommended that you work hard to preserve and protect the equity in your home, so that you always have a roof over your head during life's inevitable storms. "Your home is your place to live," she said, "it's not your piggy bank to rob."