Best Ways to Add Value to Your Home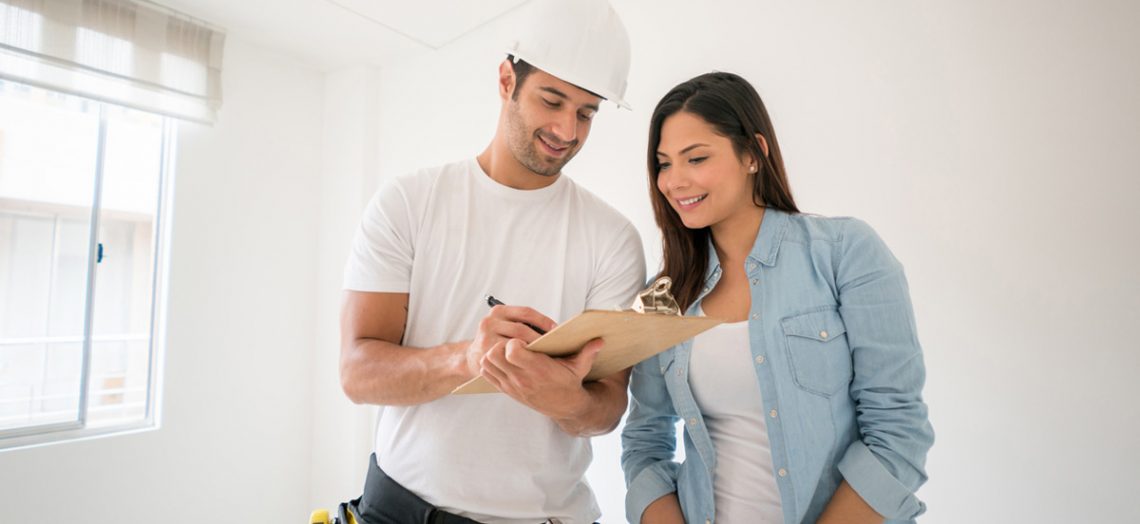 You've heard that upgrading kitchens and bathrooms are the top ways to add value to your home, and you're right—but according to the National Association of Realtors (NAR), the one improvement you can make that returns your investment, and then some, is to put in new roofing.
The NAR 2015 Remodeling Impact Report says that the cost estimate for a new roof on a 2,450 square-foot house (the average according to the U.S. Census) built after 1978 with no hidden issues would be about $7,600. The cost recovery would be $8,000.
Other high-value improvements include refinishing hardwood floors at an average of $2,500, which return 100 percent of the cost, and installing new wood flooring at an average $5,500, which returns 91 percent of the cost.
Target Your Dollars Where They're Most Effective
NAR First Vice President Elizabeth Mendehall says that for all major jobs that require a home equity loan for a remodel – or even making a choice on floors or windows – you should contact a professional real estate agent or designer who understands what is appealing to buyers and what is not. What you think may add value—say, nice, new bright blue carpeting—may be seen as a liability by a buyer who would remove them. "If you spend a lot of money putting something in a home that may not be neutral and may not appeal to the majority of tastes, you're going to be spending it in the wrong place," she said.
Mendenhall recalls a seller who was advised to repaint the exterior of his home and did so, but in an odd school-bus yellow color. "They were really excited because it was new paint, and we realized that we had had a little lack of communication on that. … Before you make some of those adjustments, you can consult a realtor, and they can bring in some professionals, give you some tips on the latest style, the latest design, so that it can be most appealing and really add value and not become a hindrance."
She also said that while infrastructure such as windows, heating-cooling systems and plumbing might not have the same "wow" factor, they could make or break a sale. "Those things are things that are going to be found during an inspection, and people are going to care about that when the inspection happens. They are going to need to be fixed."
While 35% of those surveyed by NAR say the idea of remodeling is too overwhelming, the rest of them remodeled for various reasons, to the tune of more than $326 billion in 2015. The NAR report found:
38% of consumers remodel to upgrade worn-out surfaces, finishes, and materials
17% want to add features and improve livability
13% say it's "time for a change"
34% of homeowners report the single most important result from remodeling is better functionality and livability
15% say their home is more beautiful
15% say the change added more of the owner's personality to the house.
38% handled projects themselves
28% hired a professional
20% hired the labor but purchased the materials
If you're wondering what else to tackle, Realtors ranked these the top five most likely indoor projects to give a return on the dollar:
Complete Kitchen Renovation
Kitchen Upgrade
Bathroom Renovation
Add New Bathroom
New Master Suite / Owners' Suite
See 5 Home Improvement that Will Make You Money >>
And these outside projects to add value for the dollars spent:
New Roofing
New Vinyl Windows
New Garage Door
New Vinyl Siding
New Wood Windows
Low- and No-Cost Improvements
Mendenhall says the most effective use of time and dollars can be used to improve your home's first impression—inside and out.
Focus first on the curb appeal, she says. "It's the number-one thing that people are going to see in exterior photos. It's what they're going to see when they first come up to the house. Power washing, windows or the exterior can do wonders. Sometimes it's as simple as getting out and sweeping the sidewalk or the walkway. Making sure your house has new and visible house numbers, that they're shiny and sparkly."
Inside, spend some elbow grease decluttering, and consider hiring a professional home stager. "The picture is really worth thousands of dollars. Not just thousands of words, but thousands of dollars," Mendenhall says. "When that home looks decluttered, if that triggers a buyer to purchase your property over another, that can make all the difference in the world. That's just time and labor, not really money."
Finally, Mendenhall says, if in doubt on anything, you can consult with an agent who is an expert in your neighborhood and what people want. "I would say if somebody has lived in their house longer than five years, they should get somebody to consult with on what's current, so that they're not just replacing some outdated cosmetic features with more things that are outdated."