How to Get the Best Home Equity Loan Rates in 2018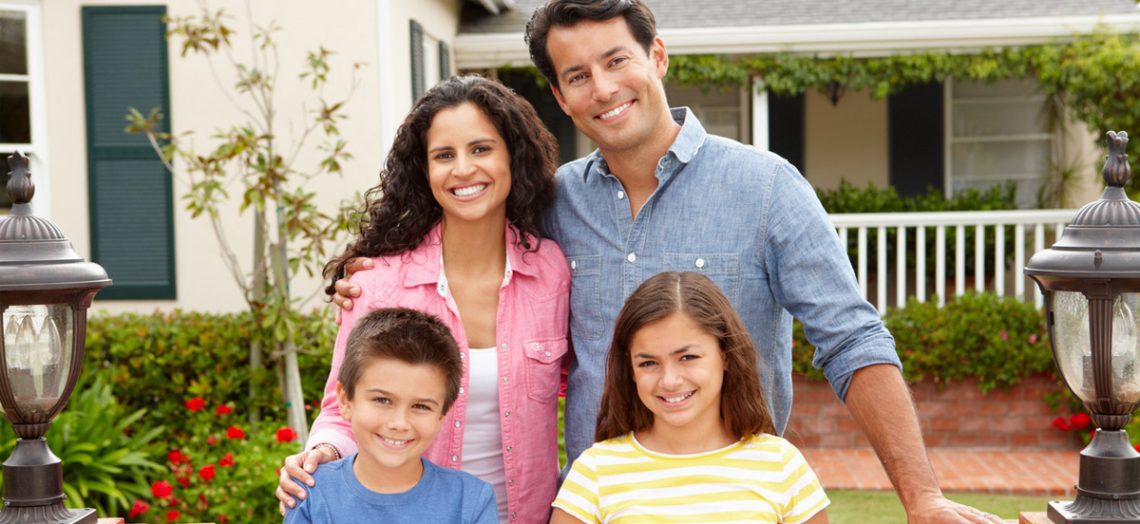 If you're one of the many U.S. homeowners watching home values rise in your neighborhood, you may be wondering if there's a way to tap that newfound equity.
Home equity, of course, is the difference between your home's value and what you owe on your mortgage. And Americans finally have more of it than they did even before the housing crisis, to the tune of about $15 trillion. While not everyone has benefited from a national increase in home prices, the Federal Housing Finance Agency reports an increase in home prices ranging from nearly 5 percent to more than 9 percent in some parts of the country.
After years of pumping money into your home's mortgage and upkeep, now may be a good time to take out some of that wealth with a home equity loan, credit line or cash-out refinance to pay for things like a child's college tuition, home improvements or paying off other debts, including credit card debt.
Lenders will typically approve loans for up to 80 percent of the equity a homeowner holds in the property. Approvals are generally easier than other types of loans because your home serves as collateral — but that's exactly why you should be cautious when borrowing against your home's equity.
We'll tell you how to avoid any pitfalls so you get the best deal on your home equity loan.
What is a home equity loan?
Though it may sound similar to a home equity line of credit or HELOC, a home equity loan is a fixed amount of money in one lump sum versus a HELOC's revolving line of credit. We'll discuss other ways to borrow against your home's equity a little later.
Also known as a second mortgage, home equity loans were taken out on a small fraction — less than 1 percent — of homes last year, according to a recent LendingTree study. But 1 percent adds up: the study analyzed 7.3 million loans. Cities that lead the nation in home improvement loan popularity include Oklahoma City, San Jose, Calif., and Salt Lake City, Utah.
Today, U.S. commercial banks have nearly $360 billion in active revolving home equity loans. This is down from a 30-year high of $611.61 billion in May 2009, according to Federal Reserve data.
Current home equity loan rates — what to expect?
Despite the relative lack of popularity, home equity loan interest rates, on average, were 9.4 percent lower in the second quarter of this year compared with 6.7% down in the second quarter of last year , according to the Federal Reserve. But it still pays to shop around, said Tendayi Kapfidze, LendingTree's chief economist. In the first five months of this year, median savings on the interest rate for a home equity loan varied depending on the number of offers the borrower received. For example:
2 lender offers: The savings was 0.375 percent off the interest rate on a home equity loan.
3 lender offers: The savings increased to 0.5 percent.
4 lender offers: The borrower could save 0.625 percent.
"The borrower's credit profile is not a consideration here," Kapfidze said. "These are just the benefits of shopping. For example, one borrower could get offers of 4 percent and 4.5 percent and another of 8 percent and 8.5 percent. They both save 0.5 percent though the second borrower has a worse credit profile."
Credit and equity requirements
The higher your credit score, the more favorable interest rate you can expect to qualify for when applying for a home equity loan. A minimum credit score of 620 is generally required to qualify.
Lenders will also use the amount of equity you have to calculate your loan-to-value ratio (LTV). This is an important factor in qualifying for a home equity loan, as well as whether you'll be required to buy >private mortgage insurance (PMI). To qualify for the loan and avoid PMI, the LTV ratio typically needs to be 80 percent or less, the percentage generally preferred by lenders.
Calculate your LTV by dividing your loan balance by your home's current market value.
Here's an example:
Say you still owe $200,000 on a home with an appraised fair market value of $650,000. Divide $200,000 by $650,000 for an LTV ratio of about 31 percent.
Where to compare home equity loan rates
You can compare multiple home equity loan offers here at no cost or obligation. Use this calculator to determine how much equity you have in your home and how much you could borrow against that amount.
Compare Home Equity Loan Rates
Risks and rewards of home equity loans
Taking on any kind of debt brings with it certain benefits and potential problems.
Cons
Your home is collateral. The greatest risk with a home equity loan is you, the borrower, can lose your house if you cannot repay the debt. Your home serves as collateral on the loan, meaning the lender can foreclose if you become delinquent in repayments.
Negative equity, commonly known as "going underwater." This happens when your home is worth less what you still owe on the property. If property values plummet while you are repaying a home equity loan, with or without a mortgage on top of it, you could find yourself underwater. If you decide to sell your home in a weak real estate market, you could end up owing more on the mortgage and a home equity loan than the home's sale price. That's on top of closing fees, moving expenses and other costs in buying a new place to live.
The debt cycle trap. A home equity loan turns some of your net worth into debt after you may have spent years growing that wealth.
Selling your house. When you sell, the home equity loan is due in full. Known as a balloon payment, this immediate expense draws down your available cash for a downpayment and closing costs on a new home.
Cost of borrowing. Expect to pay fees and points for originating the home equity loan.
Pros
Fixed interest rate and reliable monthly repayment amounts. This makes a home equity loan an attractive option for consolidating credit card debt under one monthly payment with a lower interest rate.
Tax breaks. If you use the home equity loan for home improvements, interest on the loan is tax deductible. You'll want to check with a tax expert since rules and deductible limits can change.
Easier access to capital. Requirements on home equity loans are not as strict as other loans that can be used for any purpose, such as a personal line of credit, since your house is the collateral securing the home equity loan.
Other ways to use your home's equity
There are four main ways homeowners may borrow against their home equity: home equity loans, which we've already covered, or a cash-out refinance, home equity line of credit and reverse mortgage, which is available to senior citizens.
Home equity loans
Terms: Typically range from 5 to 15 years.
How it works: Getting approved for a home equity loan is similar to qualifying for a mortgage. The same types of documentation are required, including employment information (W-2 forms), proof of income, bank statements, outstanding debts and monthly expenses, as well as an accounting of your net worth. The lender also evaluates your credit history, monthly expenses, debt-to-income ratio and the amount of equity in your home.
Costs: You'll be expected to pay for a current appraisal of the home's fair market value. The Appraisal Institute maintains a searchable database to help you find a nearby appraiser. Home equity loans typically include closing costs ranging from 2 to 5 percent of the loan.
Who it's best for: Homeowners who need a lump-sum payment for home improvement projects or other major expenses.
Cash-out refinance
With a cash-out refinance, the homeowner secures a new mortgage and pockets some equity from the home's higher value. FHFA data shows that these types of loan are increasing at a rate not seen in 10 years.
Terms: Fixed or adjustable-rate interest terms.
How it works: The application process is similar to getting a mortgage. Once approved, the loan proceeds are used to pay off your original mortgage obligation. Money left over is paid to you in a lump sum.
Costs: A cash-out refinance comes with closing costs and fees comparable to an original mortgage.
Who it's best for:
Homeowners who want to refinance with a mortgage at a lower interest rate and extract some equity for other needs.
Homeowners who can afford a mortgage term of less than 30 years in order to enjoy savings from the cash-out refinance. If you extend the loan term up to the full 30 years, you will likely end up paying more over the life of the loan, in which case you haven't realized any savings.
Home equity line of credit (HELOC)
This is a revolving line of credit that works much like a credit card. A HELOC is considered a second mortgage unless your house is paid in full. Nationwide, HELOC approvals were up 14 percent during the first quarter of 2018, as compared with a year ago. This comes at a time when overall property loans were down in volume compared with last year.
Terms: Typically variable interest loans, lenders offer a range of "draw" periods. Some lenders may give you the one-time option of converting to a fixed rate, which can be useful if you want to lock down a consistent monthly payment.
How it works: Applying for a home equity line of credit is a lot like getting a mortgage. Lenders will determine how much equity you have in your home, its appraised value, as well as your income, outstanding debts and current credit score. Once you're approved, lenders will issue an account card that can be used like a credit card, or special checks linked to your credit line.
Costs: There may be closing costs with securing a HELOC.
Who it's best for:
Homeowners with limited or no available cash who might need money for an emergency, especially an urgent home-related expense such as a new hot water tank.
Homeowners who want to make home improvements but aren't sure exactly how much cash they'll need. Like a credit card, you only pay interest on what you borrow, but at lower rates.
Reverse mortgage
This is a type of home equity product designed for older adults who need to cover living expenses while still residing in their own home. Eligibility is usually restricted to people at least 62 years old, with a minimum equity of 50 percent in a house with a fair market value of at least $100,000.
Terms: There are three variations of the reverse mortgage:
Single-purpose reverse mortgages
The least expensive option, according to the Federal Trade Commission. Single-purpose reverse mortgages can be used only for purposes designated by the lender, such as for property repairs.
Proprietary reverse mortgages
These private loans may be the right choice if you own a higher-valued home; you may get a bigger loan advance from a proprietary reverse mortgage.
Home equity conversion mortgages (HECM)
These are federally-insured reverse mortgages covered by the U. S. Department of Housing and Urban Development. Funds can be used for any need.
How it works: With a reverse mortgage the lender is essentially buying your home while you continue to live in the property. The lender pays you directly in installments. You are still obligated to pay property taxes and insurance.
Costs: Again, borrowers will have to pay costs associated with a mortgage closing and, possibly, a fee for counseling.
Who it's best for: Savvy seniors who own their homes outright or have substantial equity and need income for living expenses and medical care. We say savvy because the Federal Trade Commission warns consumers to be wary of high-pressure sales tactics and to know all of the pros and cons that come with a reverse mortgage. It's a big reason why the HECM program requires seniors to undergo counseling.
The bottom line
Tapping into your home's equity can give you some financial breathing room to tackle home improvement projects, consolidate more expensive debt into a lower-interest loan or have cash to cover emergencies such as house or car repairs. Each type of home equity loan can provide benefits based on your unique circumstances, just as each comes with a different risk. Evaluate your own financial situation to determine which home equity option is best for you.
Shop around for the best terms. As we have seen, the more competitive offers you can get, the lower your interest rate is likely to be.