Everything You Should Know Before Buying a Condo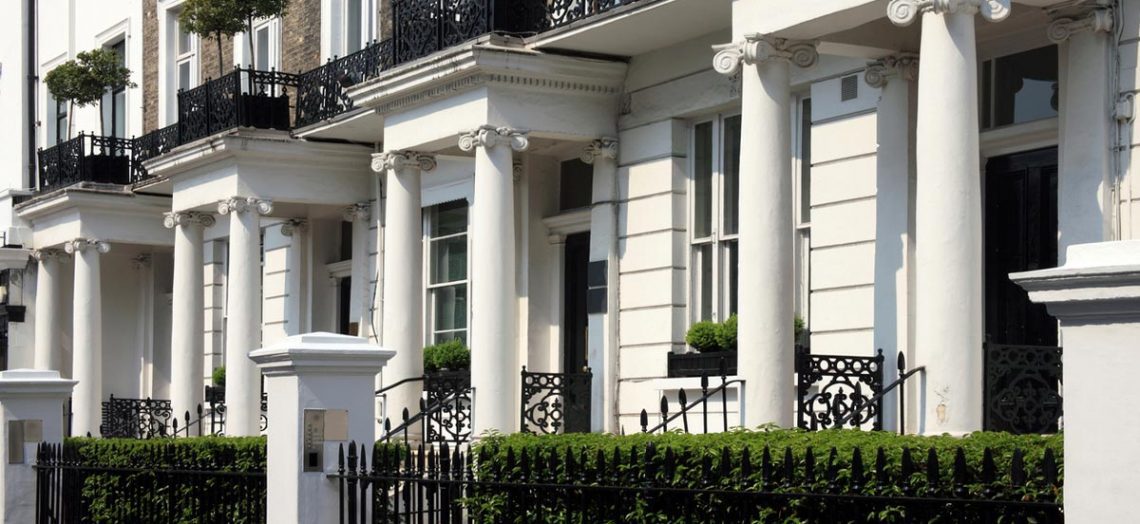 Table of Contents:
Frequently Asked Questions (FAQs)
Part I: Understanding Condos
What exactly is a condominium?
If you want to own your own home but aren't sure you want to deal with the upkeep of a traditional dwelling, a condominium can be a smart alternative. Condominiums are residences in multitenant buildings that share common areas and can be purchased by individuals.
Think of an apartment, but one that is actually owned and not rented. When a buyer purchases a condo, he or she buys the title to an individual unit, up to the walls, but not including the exterior or walls of the property. Condominiums also come with different costs than freestanding homes, like fees to maintain common areas and amenities.
Characteristics of condos include:
Common areas – Common areas include any area that is part of the condo complex but not owned individually. Think lobbies, on-site gyms and rooftop decks, among other things..
Unit owners association – Condo developments each have a condominium association, also called a "unit owners association." The members of these associations are elected by condo owners and charged with making decisions for the group.
Monthly dues – Monthly dues, also known as maintenance fees, are paid by residents to help with maintenance of the building and its common areas, as well as salaries of condo association employees like handymen and groundskeepers.
Special assessment fees – These fees can be charged to cover updates or repairs that cost more than what it typically collected in monthly maintenance fees (for example,  replacing a roof, regrading a pool, etc.)
Deciding if a condo is right for you
A condominium is one type of housing to consider, but it's not the only kind. You may also be considering purchasing a single-family home – or just continuing to rent.
In any case, it's important to understand the pros and cons of buying a condo before you buy. Here are some important factors to consider that may be relevant to your condo purchase.
Advantages of condos:
You don't have to worry about maintenance. Real estate attorney and broker Antonella Colella, Esq. of Snyderman Law Group, PC and Every Home Realtors, says the biggest advantage of owning a condo is never having to worry about maintenance. You'll pay maintenance fees, of course, but most condos take care of tasks like lawn care, or the removal of snow and trash.
Condos can offer nice amenities. "Depending on where you buy, a condo can give you access to amenities like pools, gyms, and rooftop bars," says Colella. If you live in a freestanding home, on the other hand, you might pay more for these amenities or drive to get to them. You'd also have to handle the upkeep yourself, whereas a condo has  supers and maintenance workers who manage it and are paid through your monthly dues/fees.
Condos are often great for city living. Colella says she believes condos are particularly beneficial if you live in the city. If you don't own a car, you can just make sure the condo complex you choose to buy into offers the amenities you want.
You get a sense of community. Living in a condo can be great for anyone who wants a built-in sense of community and an opportunity to meet new people.
Disadvantages of condos:
Rules and covenants can be strict. Condo association rules can make or break your condo purchase. Colella says some associations limit the size or type of pet you can have, or how your condo can be used. Recently, she noted, Colella handled some paperwork for someone who was buying a condo in Philadelphia after moving from New York. Apparently, the buyer planned to rent the unit out but didn't realize the bylaws limited the number of condos that could be rented in the building. Ultimately, says Colella, this killed the deal because the buyer couldn't use the condo as an income property.
Condos can be harder to resell.  "It really depends on the area and market," Colella says.
Bad neighbors can pose a problem. While you can get stuck with a bad neighbor most anywhere, these pests can cause more problems when you live in close quarters, notes Colella. Imagine if someone played the drums all night, every night in the condo next door. You might not notice the noise in a single-family home, but what if you and the neighbor share adjacent condo units?
You have less financial control. When you own a condominium, you may have little control over changes in your monthly maintenance fees, says Colella. "You're subject to a condo board who can decide to raise dues along with special assessments for any project they deem worthy." You don't have to actually agree to anything, but you do have to pay what the board decides.
Naturally, owning your own home looks different when you're buying a condo instead of a single-family property. Here's what you can expect with each choice in terms of costs, responsibilities and lifestyle:
Buying a condo versus buying a house
#1: Condos come with their own set of fees and rules.
Fact #1: When you buy a condo, monthly maintenance fees are required to pay for upkeep of common areas and amenities.
Fact #2: Your condo association can set rules, including the type of pet you can own and whether you are allowed to rent out your unit.
Fact #3: You may face special assessments if your condo board decides to make major upgrades or repairs.
#2: Condos offer more freedom in terms of responsibility.
Fact #1: Your monthly dues will pay for chores like snow removal and lawn maintenance.
Fact #2: You'll never need to fret over exterior maintenance issues, like deciding it's time to replace the roof.
Fact #3: Most big housing decisions are made for you, leaving you to enjoy your condo without the traditional worries of homeownership.
#3: Buying a condo usually means sacrificing space and privacy for convenience.
Fact #1: Not all condos come with their own parking space, whereas it's common for standalone homes to have garages or their own driveways.
Fact #2: Buying a condo may mean avoiding many outdoor chores, but it may also mean struggling to find space for your bike or your child's stroller.
Fact #3: Condos offer the chance to own a home that is truly maintenance-free, but you have to share walls with your neighbors.
Price comparison: condo versus single-family house
Before you set your sights on a condo or a single-family home, it's important to know how your long-term costs might look. This chart highlights what you can expect, along with how some of these costs are determined.
The basic costs of housing are the same, but condos do come with the added costs of maintenance fees. Be sure to factor the cost of monthly condo dues into your total calculation.
Condo buildings typically have a master insurance policy for the building, but residents will have to purchase an individual policy to cover their possessions and structural elements that are not covered in the master policy. Where premiums for the master policy come through homeowners association or monthly maintenance dues, condo owners pay for their individual policies.
Mortgage lenders will require borrowers to carry homeowners insurance, which is often held in escrow. Coverage for single-family homes can vary based on specific risks and policy limits. Location, the type of property, and replacement value are all considered as well.
Part II: Shopping for a condo
Shopping for a condo is a lot like buying a single-family home. You're purchasing a house you might occupy for years, so it's important to think of everything you might want — or adamantly want to avoid — before you plunk down your cash.
Here are some of the different choices you'll want to consider as you push through the condo-buying purchase:
Choice
Why it matters
Location
According to New York real estate attorney Alfred R. Fuente, location is crucial, whether it's the location of a house or a condo. It affects not only your price, but also your proximity to work or family and other important amenities.
Monthly maintenance fees

Fuente notes that monthly maintenance fees are one of the biggest factors you should consider. "Everyone has to contribute these fees to pay for maintenance and upkeep, and you can't get out of it," he says. "Since these fees can vary dramatically, the difference in what you'll pay can be a huge amount of money over the years."

Style of property

Finding the right "style" of condominium is really just a matter of personal preference, Colella says. Some buyers prefer to live in a high-rise; others want a property that offers the feel of a housing community.

Age of property

Colella notes that the age of a property can make a lot of difference in terms of upcoming assessments. Older buildings tend to have more and higher assessments due to increased costs for maintenance and updates.

Common areas

Make sure you are happy with the common areas.

Amenities

Since amenities vary from building to building, it's crucial to make sure your condo has the upgrades you want. Check to see if a condo building has a gym, pool or any other amenity you crave.

Parking

Parking can be a huge deal if you're a driver, says Colella. Make sure you understand the parking situation at any condo building you're considering: Is parking included, and what are your responsibilities?

Security

Some condo buildings offer security at the door or around the building.

Square footage

Consider the square footage of a condo just like you would if you were buying a house. Make sure you have an appropriate number of bedrooms and bathrooms, sufficient living area and any other rooms you're looking for in a home.

Storage

Condos can be tricky when it comes to storage, says Colella. Make sure your condo has extra storage space if you need it, and that you're aware of what room is available.
Costs and fees to consider when buying a condo
According to Colella, many of the costs associated with purchasing a traditional home are the same when you purchase a condo. While the exact fees you'll be charged can vary depending on who initiates the transfer and how it's handled, fees you might pay can include:
application fees
appraisal fees
attorney fees
closing fees
courier fees
escrow deposits to cover initial property taxes and mortgage insurance
home inspection fees
homeowners association transfer fees
homeowners insurance premiums
title insurance
prepaid interest
recording fees
title company search fees
Colella says you'll want to pay particular attention to your monthly maintenance fees as well, since they can vary wildly from one condo situation to the next. Where some monthly maintenance fees are fair, others may seem drastically high for the amenities you get in return.
Condo shopping tips
Shopping for a condo can be an exciting and scary experience. Before you head out to find your next home, consider these expert shopping tips:
#1: Look at the building's resale history.
Before buying a condo, it helps to look at resale values for similar condos within the building or community you're looking at, says Colella. You can also check to see how long condos have taken to sell, historically. This can help you avoid paying more than the condo is really worth or picking a place that may be harder to sell than you expect.
#2: Find the right unit within the building you want.
It's  important to find the ideal unit for your needs. You might want to live on a high floor with spectacular views, or on a low floor that's closer to the amenities. Colella says many people specifically seek out corner units so they have fewer neighbors. It's your choice. In any case, figure out what you want and whether a unit that meets your needs is available and in your price range.
#3: Make sure condo bylaws work with your lifestyle and ownership goals.
We already mentioned how condo bylaws can be strict, which is why it's important to read them thoroughly. If you have pets or might want to in the future, it's important to make sure your building allows the type of animals you favor. Likewise, if you want to rent your condo out at any time in the future, you'll want to make sure that converting your condo into a rental isn't against the rules.
Colella notes that many condo buildings limit the number of rentals as well. So, they might allow you to rent out your unit, but only if there aren't too many rentals already already. Make sure you understand these nuances so you can make an informed choice.
#4: Read the minutes of the condo board meetings.
Colella suggests really diving into the details of your condo association before you buy. Reading at least one year of minutes from condo board meetings can be a huge benefit in terms of finding out insider information, she says.
Information you can find out by reading the minutes of these meetings can include whether there is a problem tenant who repeatedly interrupts meetings or lodges complaints; whether a new special assessment is being planned; and whether maintenance fees might be due for an increase. You can also learn a lot about the financials of a condo association by reading these minutes, says Colella, since any  shortfalls they're experiencing will likely be discussed and noted. Colella also notes that you can typically get access to these minutes by request.
#5: Decide if monthly maintenance fees are a good value.
While condo maintenance fees can be well worth it, Colella and Fuente both note that it's crucial to keep these fees at the forefront of your mind. Paying high fees can be worth it if you get a lot of amenities in exchange (e.g. a pool, a gym, etc.) because that means you won't have to pay for these perks elsewhere. On the other hand, it's common for certain condos to charge fees that aren't really in line with the amenities they offer. Either way, make sure you're getting proportional value in exchange for what you're expected to pay.
Understanding the condo agreement
To learn more about the condo agreement, including its covenants, conditions and restrictions, we reached out to California real estate expert Aaron Norris of The Norris Group.
Norris notes that CC&Rs (covenants, conditions and restrictions) are the limits and rules placed on homeowners. These are set up by the original builder, developer, municipality, neighborhood association or homeowners association for a condo in most cases. The goal of this set of rules it to enhance the value of your property while maintaining uniformity across all condo units.
CC&Rs can be fairly carefree or strict, says Norris. However, the rules decided collectively are meant to be in your best interests. Your neighbor might decide his outdoor deck should be painted hot pink, but if your CC&Rs say there are to be no outside alterations, that pink fan won't be able to act.  That may be bad news for your neighbor, but good news for you.
Details listed in your CC&R can vary from condo to condo, but the collection of guidelines is worth understanding. It can list rules like where you have to park your car, what type of pet you can have, whether you can rent your condo out, and what type of furniture you can keep on an outside terrace or patio. Norris says you should always read the terms of your condo's CC&Rs to make sure you can live with the rules in place and know how they might affect your way of life.
Financing a condo
When it comes to financing a condo, buyers face the same struggles as someone trying to purchase a single-family home. Factors that impact your ability to get a mortgage and your mortgage rate can include:
Credit score
Down payment
Location
Loan amount
Length of loan
Type of mortgage
Income
Closing costs
Monthly maintenance fees
Whether a condo is warrantable
Your credit score and down payment will play a large role in how much your mortgage costs. While you can get a mortgage with a credit score as low as 620 — or  500 if you get a Federal Housing Administration (FHA) loan and have a 10 percent down payment — the best mortgage rates tend to go to those with very good or excellent credit. That means those with FICO scores over 740.
Your down payment also plays a part in your mortgage, since a down payment of less than 20 percent will require you to pay PMI, or private mortgage insurance.
Generally speaking, the process for buying a condo is the same as for a single-family home. Typically, you'll start the process by using online tools to compare mortgage rates, finding lenders that might qualify you for a mortgage, then getting pre-approved by a lender.
Not only will your lender look at your credit, income and down payment, it will also look at your debt-to-income ratio to determine how much you can borrow. Your debt-to-income ratio is calculated by dividing your total recurring monthly debt by your gross monthly income. If you earn $6,000 per month and have $2,000 in outstanding bills each month, for example, your DTI is 33 percent.
Generally speaking, lenders prefer for borrowers to have a debt-to-income ratio of less than 36 percent, with no more than 28 percent of that debt going toward housing expenses. It's difficult for a borrower with a DTI ratio greater than 43 percent to be qualified for a loan.
The big difference here, when it comes to buying a condo instead of a house, is that you'll have to factor in monthly maintenance fees on top of your principal, interest, taxes and insurance. Because of this, buying a condo could give leave you with less buying power when it comes to qualifying for a mortgage, notes Colella.
Further, you may have to undergo a condo board interview process before you're even approved to purchase a unit in the building.
And you may struggle to get a mortgage for your desired condo if the property is deemed "nonwarrantable." This term is used to describe condos that don't meet Fannie Mae and Freddie Mac standards, notes Fuente. If you come across a property that is nonwarrantable, you may not be able to get a conventional mortgage —  or any mortgage at all.
Fannie and Freddie condos
Fannie Mae and Freddie Mac are companies created by the government that purchase mortgages from lenders to create liquidity in the housing market. With the funds raised from selling mortgages to Fannie/Freddie, lenders have more cash on hand to lend to more prospective borrowers. If you have a conventional mortgage, chances are good it is owned by Fannie Mae or Freddie Mac.
In order for Fannie/Freddie to purchase mortgages from lenders, they have to meet strict requirements.
But, not all condos are eligible for a conventional mortgage and/or meet Fannie and Freddie standards. For example, hotel and motel projects, manufactured housing and condos whose HOA are in litigation typically do not qualify.
Condos that are approved by Fannie and Freddie are considered "warrantable" because they can qualify for a traditional mortgage. To be considered warrantable, a condo must meet the following requirements:
Must not be considered an "ineligible project" per Fannie/Freddie guidelines
Must meet applicable insurance guidelines per Fannie/Freddie rules
Unit must be covered by title insurance
Unit owners must have undivided ownership or interest on the land where the project is located
Unit owners must have sole rights to and ownership of common areas
Maximum of 90 percent of condos must be a primary residence and not investment property. (In Florida, only 75 percent must be primary residences). In other words, the property must be mostly owner-occupied and not have too many rental units
Borrower qualifications:
Because Fannie and Freddie-approved condos are condos that qualify for a conventional mortgage, the requirements to qualify are the same as if you were applying for a traditional home loan.
You'll need to have good credit, proof of income and a debt-to-income ratio that is acceptable to your lender. Some, but not all, lenders require you to have a 20 percent down payment to avoid PMI, or private mortgage insurance. Either way, your down payment can help you qualify for a mortgage, but will also dictate how much you need to borrow for your condo and how much you'll pay each month.
FHA condos
FHA loans allow borrowers with not-so-great credit and small down payments to still borrow funds for a new home.
According to the Department of Housing and Urban Development, condominium projects eligible for FHA loans are those that are in full compliance with applicable state law, in good standing with the state, and in good standing with "all other applicable laws and regulations."
The FHA insures condominium loans for up to 30 years for the purchase or refinance of units in FHA-approved condominium buildings. To qualify, these buildings must be mostly residential and have at least two dwelling units. The condo can be detached, semi-detached, a row house, a high-rise, a low-rise or even manufactured housing.
The FHA also limits the number of condos that can be owned by an investor in approved condominium projects. Out of every 10 units, only one can be owned by an investor.
Borrower Qualifications:
Because FHA loans are intended to help individuals and families purchase properties with insurance and assistance from the government, requirements to qualify may not be as strict as with conventional mortgages. You may get a FHA loan with a less-than-stellar credit score, for example, and you typically only need a minimum of 3.5 percent of the purchase price as a down payment. Closing costs may also be lower, too, although they can vary depending on the condo you buy and where it's located.
VA condos
The Department of Veteran Affairs offers home loans to veterans who qualify. These loans are provided by traditional banks and mortgage companies. However, the fact they are backed by the VA means buyers get more favorable terms.
VA loans are offered on single-family homes and condos without a down payment, and you don't have to pay PMI — private mortgage insurance. You may have to pay a VA funding fee to qualify for a VA-approved condo loan, however. These fees range up to 2.4 percent for first-time use.
Borrower Qualifications:
Veteran Affairs reports that you need satisfactory credit, sufficient income and a valid Certificate of Eligibility (COE) to qualify. COEs are available to service members who have satisfied government standards in terms of active duty.
Nonwarrantable condos
We already mentioned nonwarrantable condos above, but it's worth mentioning them again. According to Norris, nonwarrantable condos are ones that don't meet Fannie Mae and Freddie Mac standards, often because too many units are owned by investors or one investor owns too many.
In this case, your lender is a lot less likely to give you a loan. If you still want to buy a condo that is nonwarrantable, you'll either have to find lenders willing to take the risk (which is unlikely, and you'll pay a large premium for the privilege), or you'll need to pay all cash.
As Norris notes, lenders don't like nonwarrantable condos or the risk that comes with them because "nonowner occupants are often times detached and sometimes don't maintain the properties as well as owner occupants." Further, a building where one owner owns too many units is one where he or she could demand too much power on the board and make poor decisions that could cost everyone money.
Frequently Asked Questions (FAQs)
Why do some condos charge higher monthly maintenance fees than others?
Because monthly maintenance fees are decided independently by condo boards and based on their underlying expenses, the costs of these fees can vary. You may expect to pay more if your condo offers a pool, on-site gym, security or indoor parking, as these benefits cost more to maintain.
What is a special assessment?
A special assessment is a fee assessed by your condo association board to cover an upgrade, repair or improvement that requires more funds than it has. These assessments can be levied to cover emergency repairs (i.e. replacing a suddenly leaking roof) or make capital improvements, like the addition of a new amenity.
How can I improve my chances of qualifying for a mortgage?
The best steps you can take to qualify for a mortgage are ones that will improve your FICO score and your overall financial health. Paying all your bills on time, paying off debt, keeping your credit balances low and refraining from opening new credit accounts can all boost your score over time.
What red flags should you watch out for when searching for a new condo?
Colella says a lot of red flags can be found in a condo associations' meeting minutes. These important meeting details can tell you if a condo board is having financial problems or if there are huge assessments on the way that you'll be expected to pay.
What is the top factor to look out for when it comes to choosing a condo?
According to Ralph Fox, the broker of record at Fox Marin Associates, the top factor to consider when buying any type of real estate is that old standby: location, location, location. This may be especially true if you're buying a condo without parking and plan to get by without a car. "Access to transit and proximity to amenities are all key," says Fox. "Location is what will affect your lifestyle the most."
What's the best way to get a "good deal" on a condo?
The best way to find a good deal on a condo is to shop around — and don't settle. However, you can also save quite a bit if you look for options with low monthly maintenance fees. The more amenities your condo building has, the higher the fees you're likely to pay, Fox says. Also note that many people specifically look for condos without a gym or a pool, in order to keep their monthly costs down.
---
Disclaimer: This article may contain links to MagnifyMoney, which is a subsidiary of LendingTree.