How to Buy a Condo Without Breaking the Bank
Published on: July 17th, 2019
If you are considering buying a home, you need to decide whether you are ready to maintain your property. If you are buying a single-family residence, that could include landscaping and outdoor maintenance.
For those not interested in learning how to mow lawns and trim hedges (or hiring someone), buying a condominium might be a better option. Living in a condo can be much like living in an apartment complex.
Of course, there are advantages and disadvantages to buying and financing a condominium. We will discuss those and everything else you should know before buying a condo.
What is a condominium?
A condominium is a building or group of buildings that allow buyers to individually own apartments or houses contained in the building. In metropolitan areas like New York City, you're likely to find high-rise condominiums, whereas more suburban areas might feature attached townhomes that were converted into a condo structure.
Some of the more common features of condominiums include:
Common areas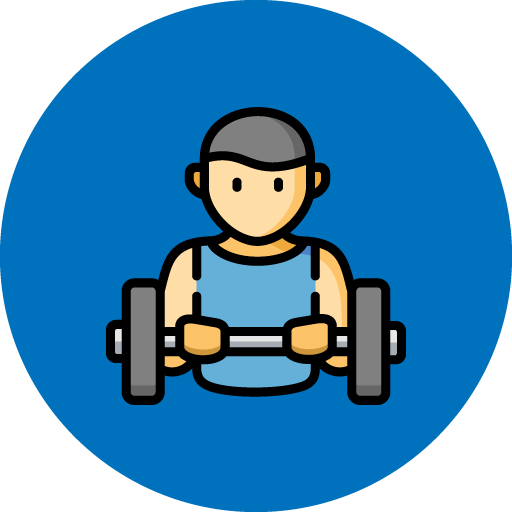 In a condominium, everything outside the walls that you do not own is a common area — this might include lobbies, on-site gyms and rooftop decks. Some condos may feel more like hotels, with 24-hour doormen, large lobbies with business centers, gyms, indoor pools and sometimes even small grocery stores.
Unit owners association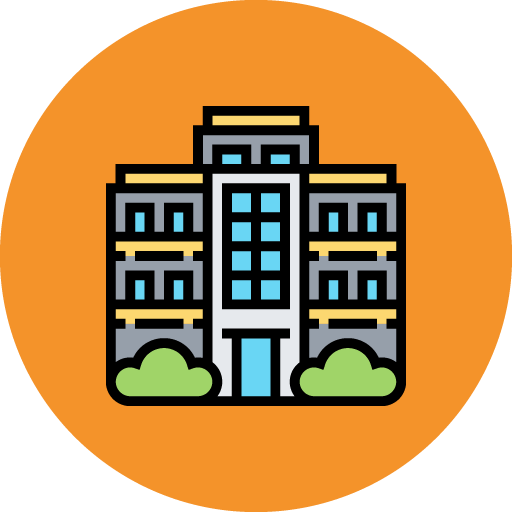 Every condominium will have some sort of association governing it, typically called a condo or unit owners association. The members are usually elected by other condo owners in the building and are tasked with making decisions for the group.
Monthly dues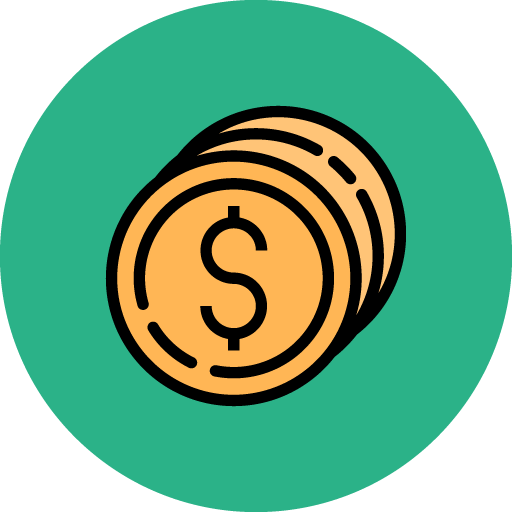 You will pay monthly dues — ranging from $100 to $700 on average — that cover the maintenance of the building and all common areas. The fees also cover the salaries of condo association employees, doormen, groundskeepers and handymen.
Special assessment fees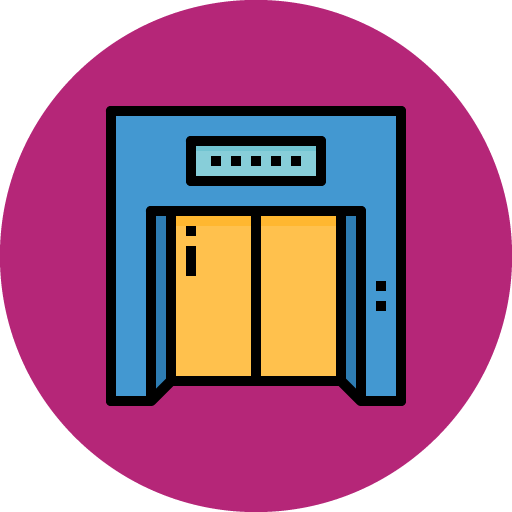 These fees are charged periodically to cover major updates or upgrades, such as upgrading plumbing, electric or resurfacing a pool or pool deck surface. Owners are notified of the pending changes, and meetings are usually held so that the building occupants can voice concerns or support for the work.
There is no way to determine how much a special assessment will be, but you can request a reserve analysis study to give you an idea of whether your building has the cash reserves to cover any upcoming repair or upgrade needs. This study should include an evaluation of the remaining life of major items in a building such as the roof, boiler and elevator. It indicates how much the association should have on hand to cover the expected upgrades.
For example, if your building is going to need a new roof that costs $100,000 and there are 50 unit owners, that could result in an assessment of $2,000 to each owner. However, if the building has followed the guidance of a professional reserve analysis study and has adjusted the monthly unit dues in anticipation, the cost of the assessment should be minimal.
Amenities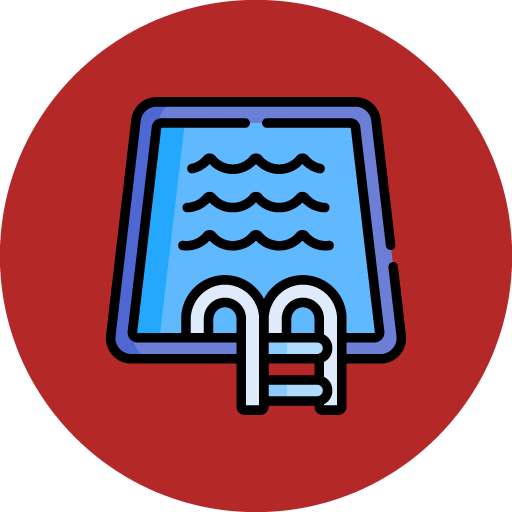 One of the other major benefits that condos can offer is amenities within the same building. This may include a gym, pool, spa, laundry services, shuttle services and delivery services.
The catch is, the more bells and whistles you want, the higher your monthly dues are likely to be. For example, if you are looking for a condominium in New York City, you could buy a two-bedroom unit on the Upper East Side with incredible city views for $1,325,000 with monthly common charges of $1,173. You would have an elevator, in-unit washer and dryer, access to a concierge, a live-in super, a gym and an outdoor courtyard.
What if you are looking for something more economical? In Scottsdale, Ariz., $385,900 will get you a two-bedroom, two-and-a-half bath condo with a fireplace, balcony and a view of the desert outside your window with monthly fees of $259.
Why you should buy a condominium
The advantages and disadvantages of buying a condominium often come down to personal preferences about the living environment you want. You also need to consider your short- and long-term investment goals, since condominiums are valued and have different financing requirements than single-family homes.
You do not want to deal with property maintenance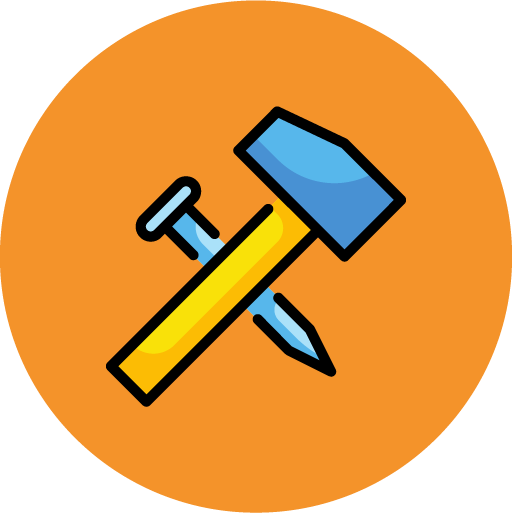 You are pretty much only responsible for everything within the walls of a condominium. Everything outside those walls is handled by your association with the payment of your monthly dues. If you have a crazy work schedule or a job requiring a lot of travel, a condominium may be your best bet.
You like the amenities of an apartment complex, but want to own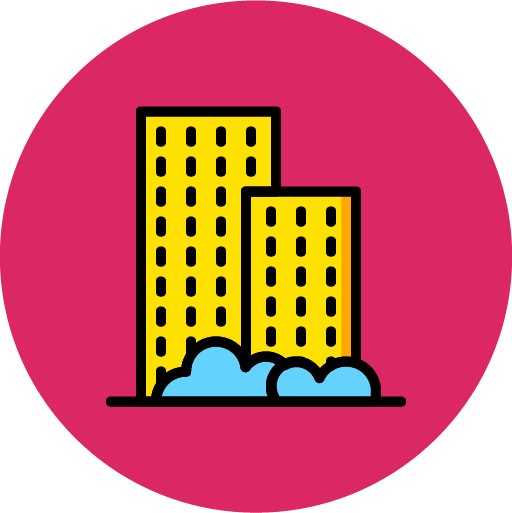 If you are used to apartment amenities, like a gym or community pool, and you like being able to access a community center to hold parties and events, a condominium could be a great option for you. As a condominium owner, your payment every month helps builds equity, so you get the benefit of homeownership without giving up the conveniences of apartment-style living.
Your purchase price may be less than a single-family residence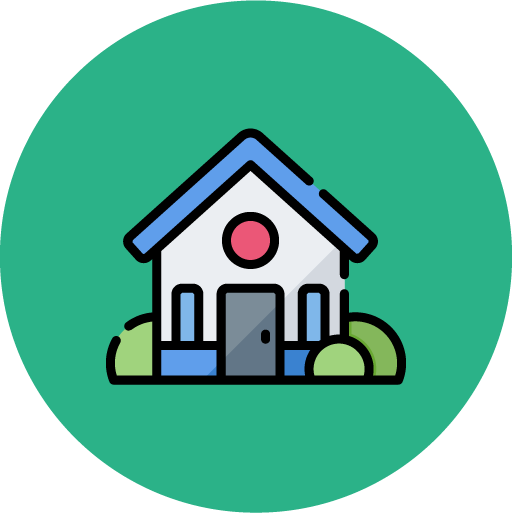 The median price for a condominium in May 2019 was $257,100, according to the National Association of Realtors. Comparing that to the May 2019 median existing single-family home price of $280,200 gives you an idea of the money you could save buying a condominium.
You like having a sense of community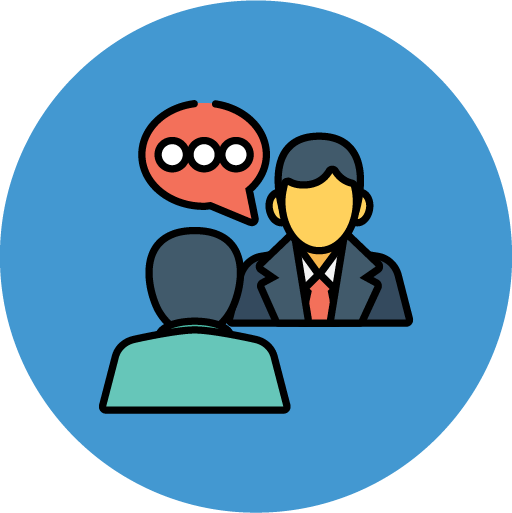 If you are an outgoing person or you simply like the hustle and bustle of having other people around, a condominium can be a great way to build community and meet new people.
Why you should not buy a condominium
Buying a condominium is not for everyone. There are certain reasons you should not buy a condominium.
You will not have the flexibility you have with a single-family home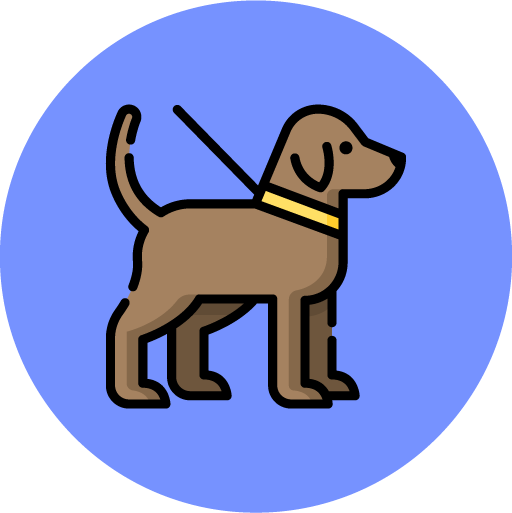 Condominium associations come with rules called covenants and restrictions, which may limit choices you can make. You may not be allowed to have a pet, or you could be limited to a certain breed or size. There could be noise ordinances that keep you from playing your music loud.
For Federal Housing Administration (FHA) and Fannie Mae-approved condos, you may find some buildings will only let you buy a property as your primary residence. This is because there are lending guidelines that cap the percentage of rental units for a building to retain approval with Fannie Mae, the FHA and Veterans Affairs (VA). This may force you to sell the property if you decide to relocate a short time after buying the condo.
Condos can be harder to resell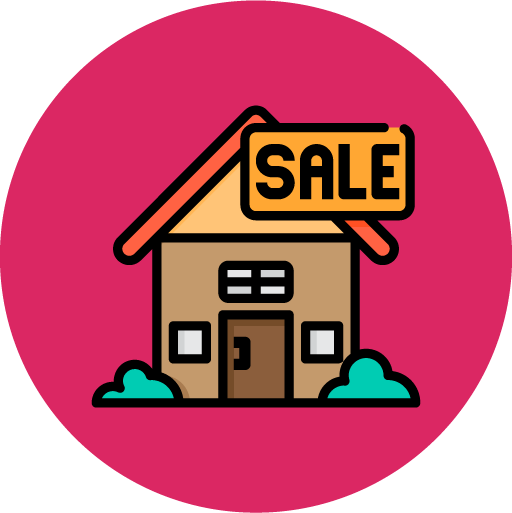 There are many things beyond your control when you purchase a condominium. If the association does not manage its budget well or there is litigation against the condominium because someone slipped and fell in the lobby, this may affect your ability to resell.
If the association decides to allow more investors to be involved in your building, buyers may have a harder time getting financing because traditional mortgage programs have strict limitations on the percentage of properties that can be non-owner-occupied in a condo complex. This may reduce the pool of prospective buyers in the future, making it harder to sell.
You may have challenges with neighbors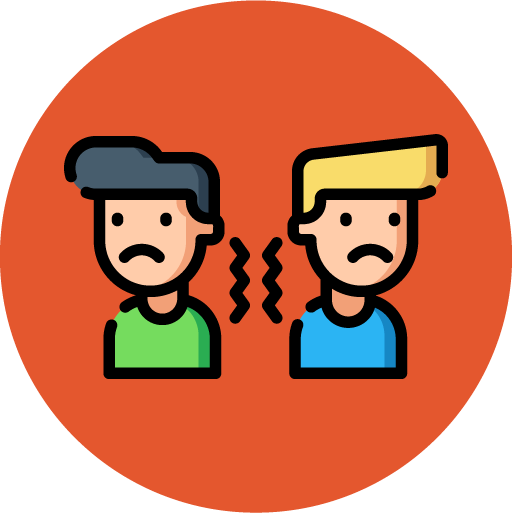 If you have an apartment, you can always ask to move when your lease is up if you are next to a problematic neighbor. However, if you own, you will have to work with the condo association to file nuisance complaints and hope the association takes action to curb the neighbor's behavior.
You may be attached to a neighbor above, below and beside you. If you are a more private person and do not like small talk in the elevator or hallways, condominium ownership may not be for you.
You may have increases in your monthly housing payment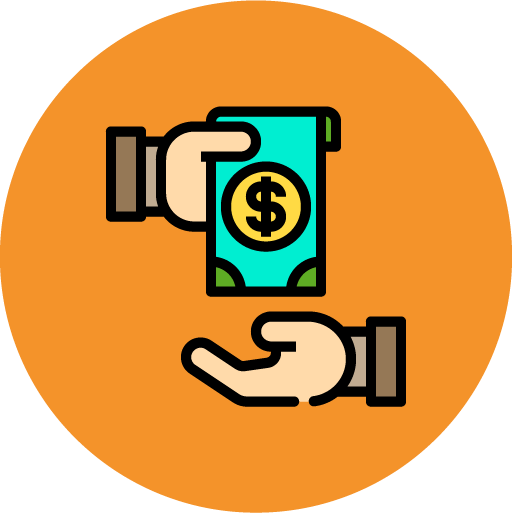 When you have a single-family residence and a fixed-rate mortgage, the only portion of your monthly housing payment that could potentially increase relates to taxes and homeowners insurance tied to the property. You pay the costs of maintaining the home as you are able and willing, giving you control over when the expenses are incurred.
When you own a condominium, you agree to a fixed maintenance cost and to paying your fair share of costs that may be incurred to maintain and upgrade your building. That means you have no control over increases in maintenance-related assessments, which could result in more frequent increases in your monthly housing payment as the property needs change over time.
Condominium versus single-family residence
Before you start looking at condominiums instead of single-family residences, it is helpful to have a side-by-side comparison of the pros and cons of each. The graphic below provides a quick reference to help you with the decision of whether to "go condo" or not.

What types of mortgages are available for condominiums?
Most traditional home loan programs can be used to buy a condominium. However, because condominiums require a separate approval process to make sure the condo meets guidelines specific to each loan program, you may not find all lenders will offer them.
Here are the minimum credit requirements for buying a condo.
Fannie Mae/Freddie Mac minimum requirements
Fannie Mae and Freddie Mac are private companies sponsored by the government to buy mortgages from lenders. Most of the guidelines you will need to meet to get a home loan are set by Fannie Mae through conventional loans.
The conventional minimum credit requirements include a 620 score and a 43% recommended maximum debt-to-income (DTI) ratio, with exceptions possible up to 50% with certain compensating factors. Fannie Mae and Freddie Mac-approved lenders often have a list of approved condominiums. They also have some of the most flexible guidelines for an approval process lenders can follow for unapproved condominiums.
FHA minimum credit requirements
The FHA offers much more flexible lending guidelines than conventional lenders, requiring only a 3.5% down payment with credit scores as low as 580 and DTI ratios of 43%. With a 10% down payment, approved FHA lenders could OK a condominium loan with a score as low as 500.
To buy a condo using FHA financing, it must be on the FHA-approved condominium project list. The process for getting a condominium approved with the FHA is more complex than for conventional lending. In most cases, if the for-sale listing does not indicate that FHA financing is available, it is because the association has not applied for approval or has not updated its approval with the FHA.
VA minimum credit requirements
As an active-duty service member or military veteran, one of the greatest benefits offered by the VA is the ability to buy a home with no down payment. Qualifying guidelines for VA loans for eligible military borrowers are even more flexible than the FHA, with no minimum credit score requirement and much higher tolerances for DTI ratios, although the recommended maximum is 41%.
Like the FHA, the VA will only make loans on VA-approved condominium complexes. The process for getting a condo approved is more involved. Condo associations may not be willing to go through the process, which means you would not be able to use VA financing.
It is important to know if you are buying a non-warrantable condo
You may hear your real estate agent or lender refer to a condominium you are buying as non-warrantable. This simply means it does not meet the guidelines set by Fannie Mae, the FHA or the VA for a number of reasons.
There are alternative lending programs for non-warrantable condominium purchases, but they often require higher down payments and interest rates, and you will have to shop around more for lenders who offer them.
The major difference between qualifying for a condominium loan and a mortgage on a single-family residence is the condo approval process. Lenders will need to review a number of factors about the building, the way the money is handled for repairs and maintenance, whether there are pending lawsuits and whether the building has sufficient insurance coverage to cover a major loss.
The condominium approval process
When you buy a single-family home, lenders are concerned with whether the home is safe and habitable and whether the value is supported by comparables in the local area. When you buy a condominium, there is a separate condo approval process that is required.
This approval process usually involves your lender submitting a Condominium Project Questionnaire for the association to provide information regarding the financial controls, insurance, and covenants and restrictions. Additional information may be requested depending on what is provided on the questionnaire.
You may need to pay a fee so the lender can issue certification approving the project for financing, and the cost can range from $50 to over $250, depending on the size of the association and the amount of information needed.
The following are additional approvals required by a lender for you to purchase a condominium.
Budget approval
Every month that you and the other building occupants pay your monthly association and maintenance fees, you trust that the condo association is managing the money efficiently. That means they take action to ensure the fees are paid on time and there are few delinquencies.
If there is a high percentage of late-paying owners, it could be a red flag to a lender that the building budget is not being managed well. If more than 15% of the total units are more than 60 days behind on payment of their dues, Fannie Mae will not approve financing for the project.
Insurance approval
When you have a building with dozens, if not hundreds, of occupants, things can happen. That's why condominium associations are required to maintain multimillion-dollar insurance policies that cover the common areas in the event of a loss.
Lenders will want to make sure there is adequate coverage to restore not just your apartment, but all the common areas that might be damaged in the case of a fire or similar event. If the association is unwilling or unable to meet the guidelines for insurance coverage required by the lending program, your loan application will be denied.
Litigation approval
Accidents happen. If they do, condo owners may sue the condominium for damages. Most lenders will not want to lend on a property that is involved in an ongoing lawsuit. But exceptions may be made if proof can be provided that the nature of the lawsuit will not affect the operations of the association or that sufficient insurance is in effect to cover the claim.
If a lender determines that litigation could be prolonged and damages could exceed the insurance coverage, more than likely you will be denied. In some cases, lenders may not allow financing on any condominium that has pending litigation, regardless of the nature of the lawsuit.
Investor concentration
If you are buying your home as a primary residence, lenders want to ensure that the surrounding units are also primary residences. As a result, Fannie Mae, the FHA and the VA have requirements limiting the number of investors allowed in a building you are purchasing.
You will not usually know what the investor concentration is unless you ask the listing agent — you will get the answer when the condo certification form is completed by the association. Fannie Mae guidelines set a standard that no more than 50% of the properties can be owned by investors.
Reserves approval
When you own real estate, you need to consider the cost of maintaining the property. However, because you are only responsible for what occurs within the walls of your condo, the responsibility of maintaining everything outside those walls falls on the condo association.
To ensure that there will be funds for upgrades and repairs that will be needed as a property ages, reserves are usually set aside by the condo association to cover the costs of expected repairs. Lenders look at the amount of reserves to determine if the association has enough savings to cover reasonable costs.
This protects the lender in a few ways. First, it wants to make sure you have the ability to repay the condominium loan. Because your monthly association fees could be subject to large increases if your association does not have the reserves to cover a major repair or improvement, you might end up with a monthly payment that becomes unaffordable.
Also, lenders want to make sure there are sufficient reserves to maintain the property in the condition that you bought it, because they are making a loan to you based on the value of the property. If the building falls into a state of disrepair, the values could go down, making it harder to sell if you default on the loan.
No restrictions on ability to foreclose
When you take out a mortgage, lenders want to ensure they are in "first position" if your loan goes to foreclosure. This means they want to be able to recoup their costs before everyone else.
This is one of the primary reasons why lenders like to pay your property taxes by collecting funds with an escrow account every month. If you get behind on property taxes and there is a tax foreclosure, the property taxes take priority over your mortgage, which means the mortgage company could end up stuck with a major loss.
With certain condos, there may be a covenant that gives the association the power to collect past-due maintenance and association fees in priority over your mortgage. If this is the case, you will likely have to either make a very large down payment or choose a lender that does financing on non-warrantable condos.
Is the condominium approved for the type of loan you want?
Unless you have a large down payment for a condo, the first thing you will want to check is whether your loan is on one of the approved condo lists. This simply means the condominium is preapproved for financing and meets the agency (Fannie Mae, FHA or VA) guidelines for condominium financing.
Depending on how much you are putting down and the type of loan for which you are applying, you may be able to get your condo approved quickly.
Lending Agency
Condo Approval Process
Down Payment Required
Fannie Mae
Limited review
10% for primary residence
Fannie Mae
Full review
3% for primary residence
FHA
Must be on approved list
3.5%
VA
Must be on approved list
0%
Shopping tips for a condominium
In many ways, buying a condominium is no different than buying a single-family home. You want to make sure that you like the layout, the location is convenient and the price is supported by other recent sales in your condominium.
You'll need to pay extra close attention to the total monthly fees because you'll have to add them to your monthly payment to figure out your total monthly housing expense. In cities such as New York or San Francisco, those fees may be very high, so make sure that you can not only afford them, but that you can also qualify for the loan with them as part of your monthly housing payment.
You'll also need to consider things such as parking, security, storage and access to a pool or gym, as those features often come with an extra cost. Ask your agent to get a copy of the condo association board's meeting minutes. You will get an idea of whether there are any legal or budget concerns, and you can move onto another property before incurring the costs of a condo certification on a property that has issues.
Final thoughts about buying a condominium
Condominiums can be a great way to become a homeowner if you have done your homework about the building and condo association. You need to make sure the budget is being managed correctly and is well-capitalized for future repairs and any potential insurance claims. If you are buying a warrantable condo with traditional loan programs, you have an extra layer of protection because the lender will double-check to make sure the condo is in good standing before approving your loan.
If you decide to buy a property that does not fit the Fannie Mae, FHA or VA condo requirements, be prepared to make a higher down payment and pay a higher interest rate. Just be sure you understand the reasons the property cannot be approved for regular financing — it could prevent you from buying in a building that could drop in value.
The information in this article is accurate as of the date of publishing.