How to Buy a Beach House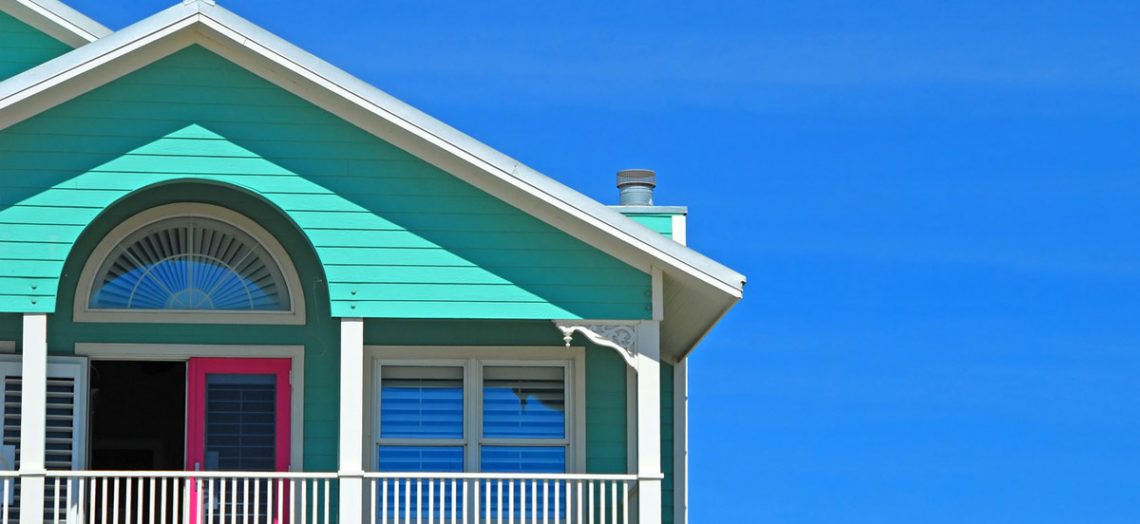 In the gloom of winter, many Americans have fanciful daydreams about buying a second home on a nice sandy beach where the sun glitters off the waves and seabirds circle in the blue skies above. But there's more than meets the eye when buying a beach house as a rental-investment property or vacation home. Getting a mortgage on a second home is a unique process in itself, and the cost of insurance can stop a prospective beachcomber miles from the shore.
Buying a Beach House and Mortgages
Right from the start, beach house hunters should accept that there's going to be a down payment of around 20 percent (up to as much as 50 percent) on their second property. Lenders look at many of the same factors in determining risk, including credit, assets, and debt-to-income ratio. And lenders generally seek higher credit scores on loans for second homes and vacation property. But borrowers won't find the same government-backed loans on second homes, hence the corresponding steep down payment requirements.
You may want to look into a home equity loan on your primary residence to pick up the tab. Some 20 percent of second-home buyers use a home equity loan for making down payments, according to the National Association of Realtors.
Property Use and Taxes
Consumers looking to rent out their beach homes can use the property for their own vacations up to 14 days a year and still qualify for rental property tax benefits, including deductions on half the mortgage interest, property taxes, utilities, repairs and insurance. At the same time, you can rent out the beach house up to 14 days without reporting the income. Rent it for longer than that, you're considered a landlord in the eyes of the IRS. Of course, anyone considering tax ramifications should consult with a tax expert prior to buying a second property.
Shouldering the Insurance
More than ever, it's about location, location, location. Geology.com reports that the five largest, deadliest hurricanes in U.S. history occurred along the Atlantic and Gulf shores of Texas, Louisiana, Florida, Georgia and South Carolina. If the beach house is located in a hurricane-prone area, you may be required to secure flood insurance as a condition on the mortgage. Insurance in high risk areas costs plenty, and depending on the property, property owners may have to take out homeowners, excessive flood and wind coverages.
Insurance companies maintain a list of high-risk areas. Getting a home inspector out to the beach may be essential in confirming the home comes up to code and surpasses minimum safety requirements. According to legal experts Nolo.com, the National Flood Insurance Program (NFIP) managed by FEMA sells flood insurance to homeowners in NFIP-participating communities. NFIP policies cover up to $250,000 for the property itself and another $100,000 for contents inside the home. NFIP flood policies average under $700 a year. Beach homeowners can purchase additional coverage from private insurers.
Word of caution: Anyone considering a second property should recognize they may be financing two mortgages (primary and vacation), additional taxes, repair costs and insurance. LendingTree's Mortgage Calculator can give consumers a clear picture of their monthly payments on a second home mortgage.