Can You Change Your Mortgage Loan Servicer?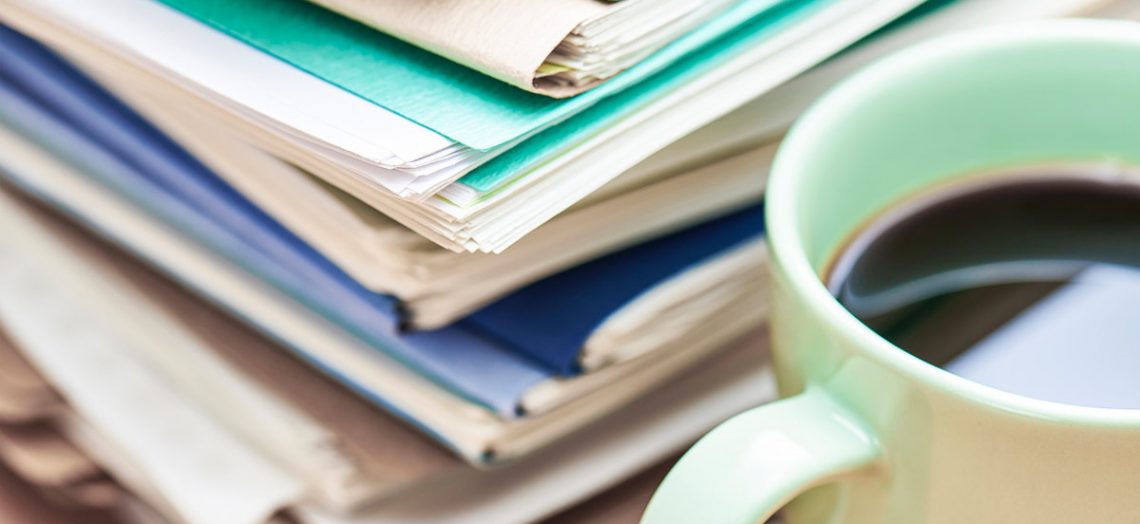 When you buy a home and take out a mortgage, you're often committing to make a monthly payment for three decades. That leaves a lot of time for things to go wrong.
And unfortunately, things do go wrong — especially with all those payments. According to a study from the Consumer Financial Protection Bureau, approximately 40% of mortgage-related complaints they receive have to do with mortgage servicing issues. Consumers complain that their servicers lost on-time payments, mistakenly reported negative information to credit bureaus and failed to credit payments to the correct account, just to name a few.
If you're having issues with your mortgage servicer, what can you do? Unfortunately, borrowers can choose from whom they borrow, but they can't decide who services their loan. Here's what you need to know about protecting yourself if you feel your loan servicer has mistreated you.
What's the difference between a mortgage lender and a mortgage servicer?
First, let's be clear on the difference between your mortgage lender and your mortgage servicer.
A mortgage lender is a financial institution that loans money. A mortgage servicer is a company that sends mortgage statements, processes loan payments, handles escrow accounts and other day-to-day tasks of managing loans. Sometimes, your lender is also the servicer. Other times, your lender may sell the right to service your loan to a third party.
This happens in several ways. The lender might sell just the right to service the loan separately from ownership of the loan itself and hire a vendor, known as a subservicer, to take on servicing duties. The lender could also sell the mortgage and the right to service it as a whole.
Why do mortgage lenders sell loans and servicing rights?
It's very common for lenders to sell the loans they make to another company – sometimes even before the first mortgage payment is made. This is called the secondary mortgage market, where new mortgages are bundled and sold to investors or large aggregators, such as Fannie Mae and Freddie Mac.
Before the secondary mortgage market was established, only large banks could afford to provide loans with terms as long as 15 or 30 years. Smaller banks couldn't issue long-term loans, or they would run out of money. This meant there was less competition between lenders and they were able to charge higher interest rates.
The secondary mortgage market allowed for greater competition, and thus lower interest rates, in the mortgage marketplace by freeing up money and allowing more lenders to get into mortgage lending.
What happens if my mortgage is sold?
When your new mortgage is sold to a servicer, you'll receive two notices: one from your lender and one from the new servicer. The notice will let you know the name and contact information for the new servicer and when your first mortgage payment is due.
The servicer is required to give you a 60-day grace period after the transfer effective date. During that 60-day window, the servicer cannot charge a late fee if you mistakenly send your mortgage payment to the lender or old servicer.
It's important to note that the new servicer cannot change any of the terms or conditions of your loan. You will keep your interest rate, monthly payment and date on which payments are due. Only your account number and where you send your monthly payments change.
The notice will also include a statement explaining your rights and what to do if you have a question or complaint about the servicing of your loan.
Can I change my mortgage servicer?
Short answer: No.
Your lender has the right to transfer servicing of your mortgage to another entity, and there's not much you can do about it.
Why? There's an important secondary market for servicer rights, just like there is for mortgages, said Lou Haverty, a CFA and founder of Financial Analyst Insider. In other words, your mortgage and the right to service it are assets that can be bought and sold without your consent, as long as the lender and servicer properly notify you.
In fact, you probably signed off on it when you applied for the loan. Included in the stack of paperwork you signed when applying for a mortgage is a "servicing disclosure statement." This form notifies you that the right to collect your mortgage payments may be transferred and indicates whether the lender plans on transferring or servicing your loan themselves. If you don't receive the servicing disclosure when you apply for a loan, the lender is required to mail it within three business days of receiving the loan application.
If you have any questions or concerns, you should reach out to the servicer at the phone number provided in the notice. It's in their best interest to keep borrowers happy because the right to service your mortgage is a valuable asset.
What to do if you don't like your mortgage servicer
Since you have no control over who services your mortgage, the obvious question is what recourse you have if you don't like your servicer. Consider the following steps, in order, for handling disputes with your mortgage servicer.
Step 1: Call your mortgage servicer
Your first step should be to contact your loan servicer to try and resolve the problem. Most mortgage servicers have a toll-free customer service number. Call that number and explain the problem you're having, whether it's a misapplied payment, an incorrect late fee or another issue. Document the call by writing down who you spoke with, the date and time of the call and any assurances made by the customer service representative.
Step 2: Send a letter
If a phone call doesn't resolve the issue, try sending a letter to the address shown on your notice or monthly statements. Explain the problem you're having and how you would like the servicer to handle it. Consider sending the letter by certified mail so you have proof of delivery — and keep a copy for your records.
The federal Real Estate Settlement Procedures Act requires the servicer to acknowledge your letter within 20 business days and attempt to resolve the problem within 60 business days. If the servicer violates these requirements, you can talk to an attorney to explore your options for filing a civil lawsuit.
Step 3: File a complaint
If phone calls and letters don't resolve your issue, you can file a complaint against the mortgage servicer. There are a number of government agencies responsible for servicer oversight. Here are some options:
U.S. Department of Housing and Urban Development. HUD's Office of the Inspector General investigates allegations of improper servicing behavior in the housing market. You can contact the HUD OIG Hotline at 1-800-347-3735 or via email at [email protected]
Office of the Comptroller of Currency. If servicing is provided by your lender and the lender is a national bank, you can call the OCC at 1-800-613-6743 or fill out an Online Customer Complaint Form.
Consumer Financial Protection Bureau. The CFPB provides oversight for all banks with more than $10 billion in assets and all non-banks involved in mortgage servicing. When you submit a complaint to the CFPB, they will forward it to the servicer and work to get you a response. You can submit a complaint online.
Haverty said filing a complaint with the CFPB is particularly effective. "You will be surprised at how quickly your mortgage servicer might change its behavior for the better," he said.
If you're considering refinancing your mortgage solely to get a different servicer, you might want to think twice. For one thing, refinancing involves paying additional closing costs and fees.
Plus, you still won't have any control over the sale of your loan's servicing after it's originated. "The new loan servicer could still sell servicing rights for your new loan in the secondary market at a later date, which could defeat the purpose of refinancing in the first place," Haverty said.
A final note
If you receive a notice that your mortgage is being transferred to a new servicer, it's a good idea to call your current lender or servicer for confirmation. Thieves have been known to send fraudulent letters posing as a new loan servicer. You'll start mailing your monthly payment to the "new servicer," meanwhile, your actual mortgage servicer will report a late payment to the credit bureaus. To avoid such a scam, always double-check with your current servicer before sending a payment to a new company.
It may seem unfair to have no control over who services your mortgage, but the ability to trade servicing rights is an integral part of a larger system that makes mortgage loans available. The secondary market allows banks to make more mortgages, lowering mortgage costs for everyone, Haverty said.
Hopefully, the handoff of your mortgage from one servicer to another will be error-free, but every so often, somebody drops the ball. Whenever your servicer changes, you should take extra precautions. Review your statements to ensure your interest rate and other terms haven't changed, payments are applied to your account on time and the servicer doesn't apply erroneous late fees or report late payments to the credit bureaus. If you notice any of these things, take steps to resolve the problem and get the CFPB involved if your new servicer isn't holding up its end of the deal.