Down Payment Assistance Programs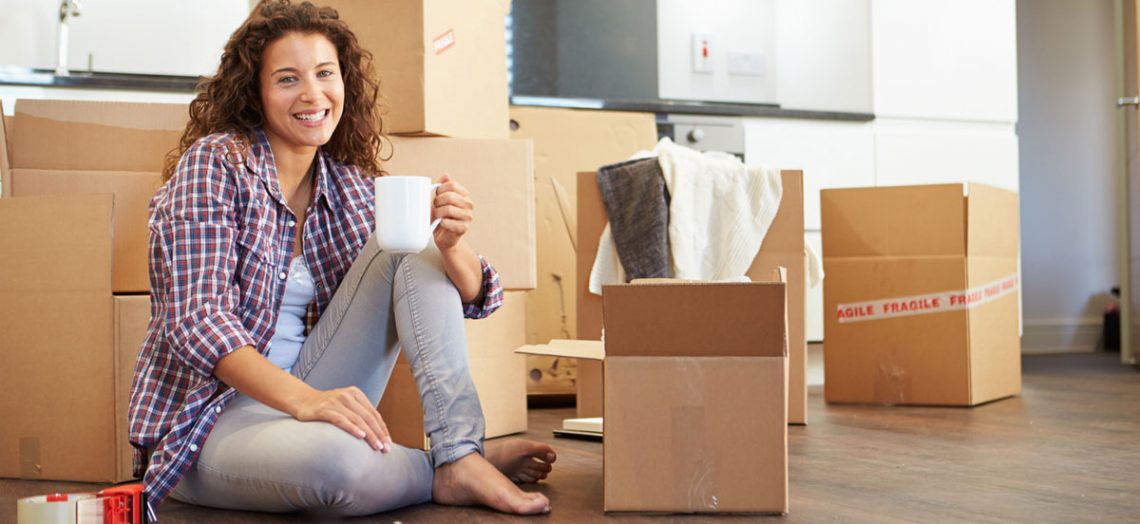 The most difficult financial hurdle when buying a home? For many, it's coming up with a down payment. Even a relatively small down payment of 5% on a home costing $200,000 works out to $10,000 cash. That's a lot of money to scrape together.
Almost half, 47%, of young prospective homebuyers surveyed by the National Association of Realtors this year said saving for a down payment would be "very difficult." That might be because a vast majority of non-owners believe a down payment of 10% or more is necessary even though the median down payment for first-time buyers has been 6% for several years running, according to the NAR.
Help is out there. In this article, we'll walk you through some low down payment — or no down payment — assistance programs, and what to watch out for in each.
What's the deal with down payment assistance programs?
You may have heard of government-backed mortgages such as Federal Housing Administration-insured loans that allow for down payments as low as 3.5% of a home's purchase price or government-sponsored enterprises including Fannie Mae's HomeReady® program that requires just 3% down.
But what if even 3% is a struggle? It might be time to look at public assistance programs, many offered by your city or state. There are plenty out there, all designed to prevent down payment worries from keeping buyers out of homes.
Down Payment Assistance Programs
Pros
Cons
Money upfront for your down payment. Programs vary with some requiring borrowers to pay back the loan in a certain time period while others are grants that require no payback plan, assuming certain conditions are met.
Strings attached: These programs usually come with restrictions. You may be required to live in your home for a certain number of years, buy a home in a specific community or work in a specific profession. If your income is too high — or your credit score too low — you might not qualify for some programs, either.
Loans large enough to avoid private mortgage insurance (PMI). There's a reason why so many of us worry about down payments — most conventional and FHA mortgages require PMI for borrowers who put down less than 20%. PMI tacks money onto your monthly mortgage payments, about 0.15% to 1.95% of your loan.
Sometimes down payment assistance comes with higher interest rates.
This doesn't mean that these programs aren't worthwhile. For some buyers, they might offer the best path to homeownership. It's just important for buyers to do their research before they apply for a mortgage through a down payment assistance program.
Finding down payment assistance in your area
Herndon Davis, a mortgage loan officer and real estate agent with Houston-based Mortgage Real Estate Services, told LendingTree that just about every state offers a down payment assistance program. The problem? Many of these programs aren't marketed heavily, which means it's up to borrowers themselves to find them.
Borrowers can ask mortgage lenders about programs for which they might quality, Davis said. Or they can search on their own.
"It really is a Google search away," Davis said, by typing in "down payment assistance program" and the name of your city or state.
The U.S. Department of Housing and Urban Development also offers a state-by-state tool that allows potential homebuyers to search for programs in their area.
Help in Houston
In Houston, where the city's housing and community development department runs the Homebuyer Assistance Program, borrowers can receive up to $25,000 to pay for their down payment and closing costs, or to pay down their loan's principal balance, if their annual household income is at 80%-70% or below the area median income. For 2018, 70% of the area median income comes out to an annual income of $53,950 for a household of four.
Applicants are required to purchase a home in the city of Houston, not in the suburbs, and must remain in their home for at least five years. If they don't, they'll have to pay back a prorated portion of the down payment assistance they received. The upside? Those who meet the requirements — and complete an eight-hour homebuyer education course through an approved HUD counseling agency — are forgiven the loan after five years.
Here's how the math works:
At a rate of 20% forgiveness each year, say a buyer receives $25,000 in assistance but only lives in the home for three years. The city will forgive 60%, or $15,000, of the loan. This means the buyer will have to repay the city $10,000 if they move out after that three-year period.
"The goal of these programs, when offered by cities, is to get people to move back to the city," Davis said. "So, many do require you to live in the city for a certain number of years. Be sure you understand this before working with a program. If you don't think you are going to stay in the home for a long enough time, you might face a penalty when moving."
Attention Arizona
The HOME Plus Home Loan Program offered by the Arizona Department of Housing offers state residents down payment assistance that may not have to be paid back. However, borrowers must have a minimum credit score of 640 to 680 and a debt-to-income ratio of no more than 45% to 50%, depending on the mortgage type.
The city of Phoenix and Maricopa county, Ariz., offer the Home in Five Advantage Mortgage Origination Program, which also offers assistance that may be forgiven in three years, but comes with mortgages ranging from 5.875% to 6.00%.
Jeremy Schachter, a branch manager with Fairway Independent Mortgage in Phoenix, said that lower rates may be available elsewhere, rates that might offset the savings from a down payment assistance program.
As of June 21, the average interest rate for a 30-year, fixed-rate mortgage across the country stood at 4.57%, according to the Freddie Mac Primary Mortgage Market Survey. That interest rate is significantly lower than what buyers participating in the Phoenix program would receive.
Schachter recommends that borrowers who can afford it skip the assistance programs and instead choose a conventional or government-insured mortgage that requires a low down payment. These programs don't come with the same restrictions or higher interest rates, as sometimes offered by down payment assistance programs.
California dreamin'
The MyHome Assistance Program offered by the California Housing Finance Agency provides borrowers with a deferred-payment loan of up to 3.5% of the residence's purchase price or appraised value, whichever is less, money borrowers can use to pay their down payment or closing costs. They don't have to pay this loan back until they sell their home or refinance their mortgage. However, borrowers  who are combining this deferred-payment loan with an FHA loan or conventional loan must have a debt-to-income ratio no higher than 45% in most cases.
A partnership in Indianapolis
The Indianapolis Neighborhood Housing Partnership provides up to $5,000 in down payment assistance funds to homebuyers. This program is only available to borrowers who take out a first mortgage through the housing partnership and are buying a home in Indiana's Marion County. This program requires that borrowers live in their homes for five years.
Finding a HOME in Atlanta
Atlanta offers the HOME Atlanta 4.0 program. Homebuyers can apply for a 30-year, fixed-rate FHA or Department of Veterans Affairs mortgage with a forgivable 3.5% grant to help with down payment and closing costs. The grant is forgiven at closing.
The program requires that buyers have a minimum credit score of 660 and a maximum debt-to-income ratio of 45%. Buyers can't purchase a home costing more than $358,800. A four-person household can't have a yearly income of more than $104,700 and still participate in this program.
Programs for your profession
Some assistance programs are  available for people working as firemen, police officers, first responders or teachers.
The Good Neighbor Next Door program offered by HUD, for instance, aims to help law enforcement officers, prekindergarten through 12th grade teachers, firefighters and emergency medical technicians get into homes. The program offers a discount of 50% from the list price of a home. Those eligible for the program must commit to living in the property for 36 months.
HUD lists the homes that are for sale through this program. They are located in what is known as revitalization areas, areas that could benefit from an increase in homeownership.
First-time homebuyer programs
Many down payment assistance programs are designed for first-time homebuyers.
The HomeFirst Down Payment Assistance Program offered by the New York City Department of Housing Preservation and Development, for example, provides up to $40,000 toward down payment or closing costs. Buyers must buy a one- to four-unit home, condominium or cooperative in one of the five boroughs of New York City.
The requirements? Borrowers must be first-time homebuyers, complete a homebuyer education course taught by a HUD-approved counseling agency and have their own savings to contribute to a loan's down payment or closing costs. Under this program, borrowers must live in their home for at least 10 years and can only have a household income up to 80% of the area median income.
The bottom line
It's important to compare any down payment assistance program with mortgages you may be eligible for through government-insured loans such as those offered by the FHA or VA, or even conventional loans.
"The narrative is out there that you should save up for a 20% down payment," said Joe Parsons, branch manager for Pinnacle Capital Mortgage in Dublin, Calif. "That is nonsense. Many people are not aware that there are conventional loans available at market interest rates for 3% down."
For a home of $300,000, a 3% down payment comes out to $9,000. That's not a small amount of money, but it's not an impossible hurdle, either, Parsons said. "A 3% down payment is not an insurmountable obstacle, from my point of view."
If you don't have enough money for these low down payment options? Another option is to consider waiting.
"If you don't have the minimum down payment for a house, and you have zero money in the bank, you might not be ready to buy a home, to be quite honest," Schachter said. "There are a lot more expenses involved in owning a home. What if something goes wrong with your home, something catastrophic? If you don't have any money in the bank, what are you going to do? Sometimes it makes more sense to wait and save up money for at least that 3% down payment."