New State Rankings Report Says Down Payment Amounts are Increasing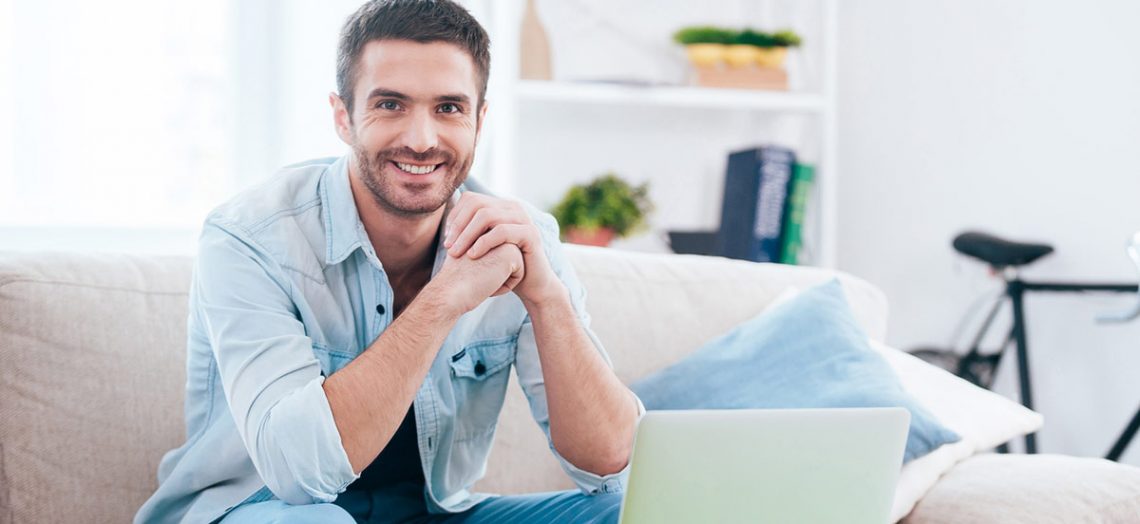 LendingTree recently released its latest national down payment ranking report, which lists average down payment percentages for every state from highest to lowest. In the last quarter of 2015, West Virginia ranked at the top of the list for lowest average down payment percentages, at 13.57 percent down. New Jersey took the last spot, with homebuyers averaging a 20.46 percent down payment. This infographic below shows every state and D.C. ranked by the average down payments real home buyers made in Q4 2015.
Compared to last quarters report, the data shows that nationally among people buying with 30-year conventional mortgages, the dollar amount of the average down payment on a house rose by $2,797 during the fourth quarter, to $51,721. And yet, as a percentage of the property being purchased, the down payments declined from 17.63 percent to 17.46 percent.
How can down payments get bigger and smaller at the same time? The answer could have important implications for you if you are a homeowner or a potential home buyer.
The Economics
The only way that down payments could get bigger in dollar terms yet smaller in percentage terms is if the average price of properties being purchased increased. "The fourth quarter marked another period of housing market improvement, where home values continued to rise for most markets," confirms Doug Lebda, founder and CEO of LendingTree.
Improvement in the housing market is good for homeowners and for the economy in general, but it may also sound an alarm for would-be home buyers who have yet to get into the market. Rising down payments mean that the initial barrier to buying a home is growing, and with those down payments representing a smaller percentage of the property's value, it also means that monthly mortgage payments are increasing. Any uptick in mortgage rates and the opportunity to buy may start to slip away for some potential buyers, especially millennials who have generally been slow to get into the market.
What Does It Mean for You?
Whether you're a would-be buyer or already own a home, there's a message for you in the latest down payment trends.
If you are buying a home
With prices rising, now is the time to be decisive. Delays are costly in a rising market, so if you are thinking about buying a home, you may find that you won't get a better opportunity than right now. While the $2,797 rise in the average down payment seems to raise the initial hurdle you need to get over, keep in mind that there are less expensive alternatives. The LendingTree survey found that average down payments for FHA mortgages were $16,793, representing 8.12 percent of the purchase price. These easier-to-afford figures reflect both the lower down payment requirements of FHA loans, and the fact that many first-time home buyers are setting their sights on less expensive segments of the housing market than the average buyer.
>>Get free mortgage rate quotes today on LendingTree
If you are selling a home
Many homeowners were reluctant to sell when the housing slump depressed prices, especially those homeowners whose mortgages were under water. This has created the pent up demand that's finally driving home prices up now.
But, this rebound in housing prices in most parts of the country should also convince homeowners to sell if they wish and try to capitalize on rising home values – and those additional sellers in turn will create more inventory from which buyers can choose, eventually causing home prices to come back down, creating the subtle rising and falling of values in a natural market. The key for you as a seller is to sell your home when prices are at a high, before they come back down.
If you are staying in your current home
If you are neither buying or selling, what does all this talk about down payments have to do with you? Well, rising home values means more equity in your home. That gives you more financial flexibility to pursue options like home equity loans or refinancing. If you're looking to use your home as a retirement asset, you can also get more from a reverse mortgage loan. Check out this article on reverse mortgage strategies if this is your plan.
The housing market is dynamic, with several moving parts. In the aftermath of the housing crisis, many of those factors moved in favor of home buyers, but now down payments and home prices are heading in the other direction. That's a break for current homeowners, but a wake-up call for would-be buyers not to wait too long or the opportunity might get a way from them.
>>Compare real mortgage loan rate offers for free today on LendingTree