How to Finance a Duplex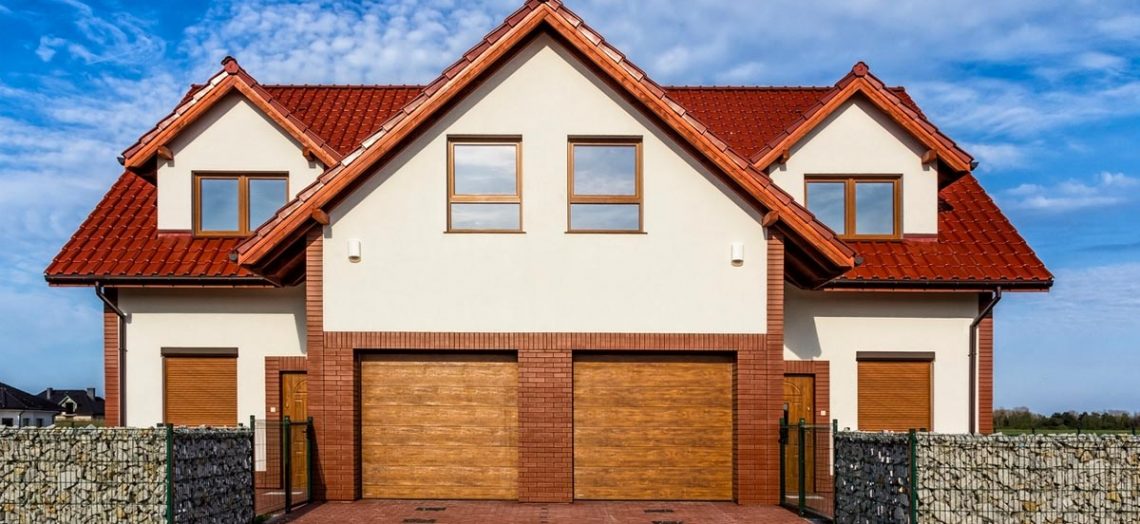 The major benefit of purchasing a duplex or multi-unit home is that the owner can create an income stream from a rental unit. Some owners benefit from tax deductions and appreciation. There are two basic kinds of duplex mortgages: investment or owner-occupant. Investment buyers are not required to reside at the property, but are restricted to financing a duplex with a conventional mortgage. Owner-occupant duplexes can be financed with more-affordable Veterans Administration or Federal Housing Administration loans.
VA and FHA Advantages in Financing a Duplex
The distinctions between conventional financing for investment and owner-occupant mortgages begin with the lower interest rates and smaller down payments on FHA/VA loans. Conventional mortgages for investors typically require 20 percent down, compared with the 3.5 percent downs required for qualified borrowers under VA and FHA programs. Some VA borrowers may qualify for a zero-down loan.
The FHA may finance up to 96 percent of the duplex. The FHA lender takes into account the income from the other units in calculating the full loan amount in qualifying an applicant – up to 75 percent of the borrower's income requirement. However, most lenders require the units to be leased at the time of the loan to qualify for rent income considerations.
FHA Owner-Occupied Residency Requirement
Borrowers have to reside at the duplex or multi-unit home for a full year under VA and FHA requirements or they will be charged with fraud. After the year, the borrower may move or sell the property. Because many lenders require a minimum of two years' landlord experience for conventional, investment mortgages, it may be beneficial to remain in the duplex for two years if the owner intends on borrowing for a second multi-unit property. Prospects of a good loan rate on a second rental property can improve considerably if the existing duplex income accounts for 125 percent of the mortgage.
In looking at the residency requirement, it behooves borrowers to scrutinize the neighborhood carefully before committing to a lengthy stay. Because prices vary dramatically on multi-unit dwellings from location to location, first-time buyers may find limited buying opportunities. Investors, on the other hand, may live where they please.
Total Costs in a Duplex Mortgage
Would-be buyers should do their homework on cash-flow projections for the duplex. As with other mortgages, consumers should account for paying principal and interest, mortgage insurance, homeowner's insurance, and property taxes. And they're responsible for routine maintenance, repairs, or upgrades.
The process in finding the right FHA loan starts with the consumer evaluating their credit. Then, LendingTree can provide borrowers with refinance offers based on live rates for homes and rental properties.
Most Internal Revenue Service provisions for deducting expenses on rental properties are restricted to investors and may include consideration for paid mortgage interest, losses, depreciation, insurance, utilities and other costs that negatively impact the total income. Those who use FHA/VA financing and reside on the property for 14 days will not qualify for IRS vacation rental status. As always, it's important for anyone considering the tax benefits on home ownership to meet with their financial advisors.