Is a Home Warranty Worth the Expense?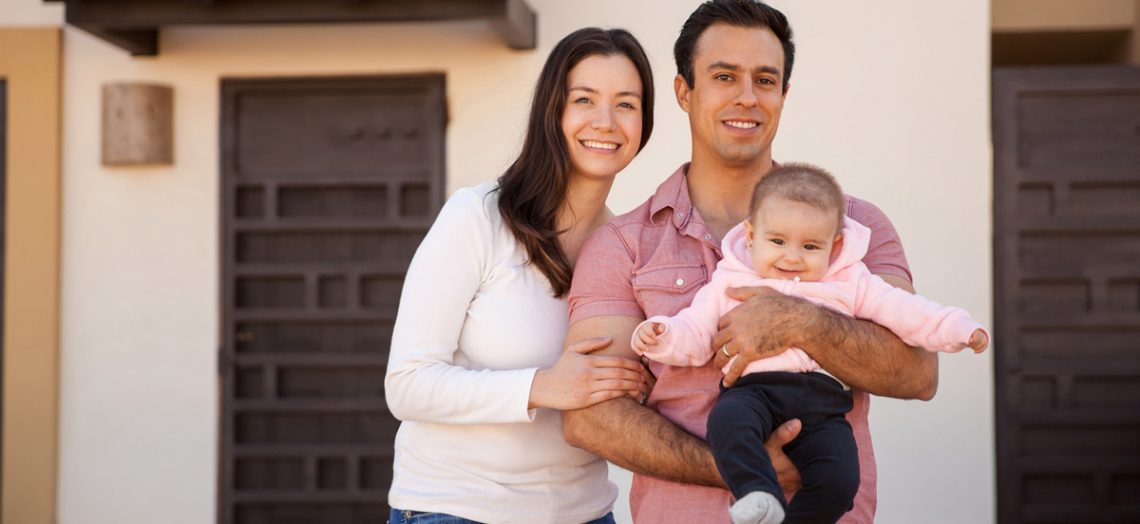 If you are a homeowner (or hoping to be one soon), you know owning a home is expensive. You've got a monthly mortgage payment, real estate taxes, utilities, homeowners insurance and possibly association dues. On top of all that, you need to cover repairs and maintenance – which can be difficult to predict or plan for.
It's the unpredictable nature of those repair costs that just might make a home warranty sound like a good idea.
What is a home warranty?
A home warranty is basically a service contract that can help mitigate the cost of repairing or replacing your home's appliances and systems. While the list of what is and isn't covered varies by policy, home warranty coverage might include:
Appliances including refrigerators, washers and dryers, ovens, dishwashers and more
Major systems such as plumbing, HVAC and electrical
Wells or septic systems
Pool and spa equipment
Roof leaks
How a home warranty works
A home warranty is similar to an insurance policy. You pay an annual premium, which will depend on the state in which you live and the level of coverage you choose for your policy.
When a covered system breaks, you contact the home warranty company via phone or online to file a claim. They will send a technician out to your home to determine whether the system can be repaired or must be replaced. You pay a service fee each time you file a claim, which typically runs somewhere around $50 to $75 per service call. As long as the system or appliance is covered by your warranty and the repair or replacement isn't subject to an exclusion outlined in the contract, that service fee should be all you pay.
Is a home warranty worth it?
Whether or not a home warranty is worth the cost depends on a number of factors. Rae Dolan, a Realtor in Katy, Texas (who also runs AMI House Buyers), said she has mixed feelings about home warranties. "In our area, it's common for a seller to give an allowance for a home warranty," Dolan said. "So, for most buyers, the expense of the first year is covered by the seller. However, that doesn't mean every buyer chooses to acquire one. Some buyers will ask that the home warranty allowance is credited toward closing costs instead of obtaining the warranty."
According to Angie's List, the average cost of a home warranty ranges from $350 to $600 a year, although adding enhanced coverages can drive the price up by $100 to $500 or more, depending on the coverages selected.
To illustrate, say you buy a home and the seller offers to cover the cost of a $500 home warranty for one year. If you accept their offer, the coverage doesn't cost you anything out of pocket, and you have peace of mind knowing if the refrigerator conks out or the air conditioner needs a new compressor, you'll only have to pay for a service call.
On the other hand, you could ask the seller to forget the home warranty and put that $500 to your closing costs. That will reduce the amount you'll need to come up with out of pocket at closing, but if the water heater starts leaking or your washing machine starts making a loud noise and won't drain, you'll need to hire a contractor and pay for the repair or replacement yourself.
Consider whether you already have coverage elsewhere
Most major appliances come with a written warranty. These are included in the price of the product, as opposed to the extended warranty retailers often encourage you to buy when you make a major purchase. If the appliances in the home are new, repairs may already be covered by the manufacturer's warranty.
If you paid for the appliance with a credit card, your credit card might add an extra year to the manufacturer's warranty
Keep in mind that a home warranty typically isn't necessary for newly-built homes. Homebuilders usually warrant HVAC, plumbing and electrical systems for two years and may cover "major structural defects for up to 10 years. Again, be sure to read the fine print of any manufacturer's warranty, credit card terms and conditions and home purchase contract so you know what is covered.
When is it worth it?
Dolan said a home warranty is worth it if it can help put a buyer at ease about their home purchase. "This is especially true for first-time buyers who are nervous about investing in a home for the first time, or for people without much savings on hand after paying all the costs associated with buying a home," Dolan said.
It can be comforting to know that if you need to buy a new air conditioning unit – which can cost anywhere from $1,800 to more than $10,000, depending on the size of your house and the system you choose – you have a home warranty available to cover replacing the unit.
"I think a home warranty can be worth it when a big-ticket item in the home is past its prime," Dolan said. "But as with all insurance companies, they wouldn't stay in business if the bulk of their customers needed to use the coverage. But you never know when you could be the one that does."
When is it not worth it?
Despite the potential peace of mind a home warranty can provide, Dolan had several arguments against buying one. "Some home warranty companies can be challenging to work with," she said.
The warranty may only cover the least expensive solution to the problem. Say it's a record hot day in July and your air conditioner stops working. You call the home warranty company, and they dispatch a technician who says the A/C unit is on its last leg and should probably be replaced. He tells the home warranty he can repair the unit for $500 or replace it for $5,000. It's a good bet that the home warranty company will choose the repair – even if it means they have to send a repair technician out to patch up the old system again in a few weeks, and again a month later. Meanwhile, you're paying a service fee for each visit. Often, the home warranty company won't replace the unit until the repairs aren't an option or the cost of repairs exceeds the cost to replace.
You might only be allowed to use their vendors. Most warranty providers require that homeowners use preapproved contractors for any covered work. Even if you're frustrated by the service provided by the approved contractor, you can't fire the warranty company's contractor and pick your own. Dolan said scheduling is the most common complaint she hears. "It can sometimes take several days or even longer – depending on the severity of the situation – to get one of their vendors out to assess the issue and make any covered repairs," she said.
They may have claim caps. Your home warranty contract may cap coverage for individual repairs or on an annual basis. For example, a sample contract from one major home warranty provider shows limits coverage to $1,000 per contract term for plumbing repairs and $3,000 per covered appliance.
Before you decide to purchase a home warranty, read the contract carefully so you know what is covered and what isn't. Then consider the condition of the home, its systems and appliances. For instance, if you're buying a house with a brand-new roof, A/C unit and all new appliances, you may have little need for a home warranty for several years. If you're not sure how long systems and appliances typically last, take a look at the International Association of Certified Home Inspectors' Standard Estimated Life Expectancy Chart for Homes.
Also, consider whether you plan on replacing the items yourself in the next couple years. If you intend to remodel the kitchen and replace all appliances within a year of buying the home, it probably doesn't make sense to purchase appliance coverage.
Alternatives to buying a home warranty
If you review the coverage and decide a home warranty just isn't worth the cost, you might consider creating your own "warranty fund" so you have the cash available to pay for repairs or replacement out of pocket. Dolan recommended taking the yearly premium and putting it into a savings account to cover future repair costs.
There are two benefits to this method. First, you'll earn interest on the funds as they accrue. Second, if nothing breaks, you get to keep your money.
However, saving just the annual premium for a home warranty may not be enough to cover many unexpected home repairs. To illustrate, say you were considering a home warranty that costs $500 per year but decide to put that amount into savings instead.
According to HomeAdvisor, a digital marketplace that connects homeowners with local home improvement professionals, these are the national average costs for several home repairs:
Repair an appliance: $170
Repair an A/C unit: $337
Repair a heat pump: $348
Repairing a furnace: $285
Repair a swimming pool heater: $410
Repair an asphalt shingle roof: $573
Replacing a hot water heater: $969
Repair a toilet: $209
Repair a clogged drain: $209
If a handful of systems and appliances need repairs or replacement in the first few years, you'll need to come up with additional cash (or a home repair loan) to cover them.
For that reason, Andrew Read, a Realtor with Custom Select Realty in Louisville, Ken., suggested saving at least 1% of your home's purchase price per year in an emergency fund.
With the median sales price of an existing single-family home coming in at $259,900 as of April 2018, that means you'd need to save $2,599 per year or $217 per month. That's quite a bit more than the annual premium for the average home warranty.
"No, you won't always have to spend that much on repairs," Read said, "but it will ensure you have the proper funds needed when you find yourself needing to replace a roof, install new windows, or even get a whole new plumbing system."
The bottom line
If your seller is willing to cover the cost of a home warranty, it's probably worth it to take advantage of the free coverage, especially if the home's systems and appliances are older or in bad shape.
But if you're the one paying for the warranty, make sure you find out what's covered and read the exclusions and limitations carefully before you sign up. Consider whether you're better off setting some money aside to cover any unexpected repairs. That way you won't end up paying for a service contract that doesn't provide the coverage you expect.