How to Give the Gift of a Down Payment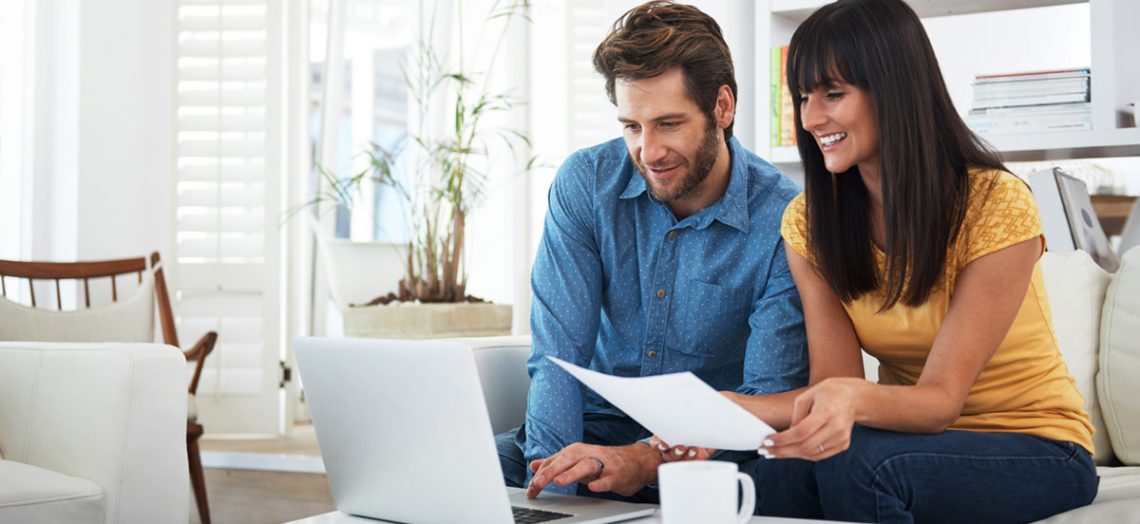 Owning a home is still a significant goal for Americans, but down payments are a roadblock for many buyers.
To be sure, some buyers qualify for conventional loan programs that require just 3% down, like the Home Possible® Mortgage from Freddie Mac and the HomeReady® Mortgage from Fannie Mae. Another option: Federal Housing Authority (FHA) loans may require just 3.5% down. Many state and local housing agencies also offer help with down payment costs, although the help often comes with restrictions; for example, first-time buyers may be required to use a state's mortgage program.
What if you don't qualify for any of the down payment help above? Or if you do, and still can't come up with enough in savings?
A down payment gift may be the answer for those struggling to buy a home — and those looking to help.
How often do homebuyers turn to cash gifts for down payment help?
In its annual survey of homebuyers and sellers, the National Association of Realtors (NAR) found that in 2018 the median down payment for a home was 13% for all buyers, 7% for first-time buyers, and 16% for repeat buyers.
The NAR report also found that the main barrier to homeownership for 13% of survey respondents was saving for a downpayment; 24% of respondents were forced to delay their home purchase by at least five years because of debt; and 12% of all buyers in 2018 used a down payment gift from a relative or friend for their home purchase. That number rose to 24% for first-time buyers.
What to know if you're the giver
If you're looking to help a friend or family member purchase a home by gifting them money for a down payment, pay attention to rules that govern such gifts. Depending on the lender, there may be limits on the size of what you can give. Also, you'll typically need to document your gift properly to make sure the loan isn't held up or creates tax consequences for you later.
If the beneficiary of your down payment gift is planning to use either a standard Fannie or Freddie Mac loan, or one from the FHA, keep the following across-the-board requirements in mind. You will need:
A letter that spells out details of the gifted down payment, with information that includes:

The name, address and telephone number of the donor
The exact dollar amount of the gift
The nature of the donor's relationship to the borrower
The signature of both the donor and the borrower
Language that clearly states the gifted down payment doesn't need to be repaid.
These general rules also apply:
Down payment funds cannot come from anyone who might benefit financially from the sale, such as a builder, developer or real estate agent.
Down payment gifts need to be documented properly and the transfer of funds needs to be verifiable. This means donors should be prepared to provide proof of the gift, such as a copy of their canceled check and a settlement statement showing receipt of the check.
FHA
There is no limit on the size of a down payment gift for an FHA loan; the entire amount can come from gift funds. Gifts may come from a relative, friend, employer or labor union, or from a government or public entity that offers homeownership assistance to either first-time, or low- and moderate-income buyers. In some cases, charitable organizations may be able to contribute too.
Fannie Mae
Fannie Mae doesn't limit how much a donor can provide for a down payment gift, and gift funds can be used to pay any (or all) percentage of a down payment, as well as closing costs or financial reserves, without any contribution from the buyer. Gift funds can't be used for an investment property. They can, however, be used for a for a two- to four-unit principal residence or a second home. However, if a buyer's mortgage is expected to have a loan-to-value ratio over 80%, the borrower will need to contribute at least 5% of the down payment.
Down payment gift funds can come from several sources. The money can come from a relative (which Fannie Mae defines as any relative of the borrower, by blood, as well as marriage, adoption, or legal guardianship), as well as the borrower's fiance or domestic partner.
In 2018, Fannie Mae began allowing lenders to contribute to closing costs and some fees.. However, lenders are still not allowed to pay any part of a borrower's down payment.
Freddie Mac
With standard conforming mortgages, donors can gift up to 2% of down payment costs, which means a buyer might end up paying just a 3% down payment, instead of the standard 5%. If a buyer plans to use an On Home Possible mortgage, borrowers need only a minimum of 3% down, all of which can come from gift funds.
Freddie Mac does not allow gift funds to be used for investment property, and the borrower must make a contribution of at least 5% if gift funds are being used for a second-home mortgage with a loan-to-value ratio (LTV), total loan-to-value ratio (TLTV), or high total loan-to-value ratio (HTLTV) greater than 80%.
How Much Can You Gift Someone Tax-Free?
Like other cash or property gifts, down payment gifts are subject to taxes. The IRS now allows you to give up to $15,000 a year ($30,000 if you are a couple) without incurring a gift tax penalty.
Are there better ways to help someone with a down payment?
Check these options to see if one might work better for you.
Become a cosigner Cosigning means buying the property together with your friend or family member. As a cosigner, you can provide down payment funds, and also help a friend or family member become qualified for a loan or expand their loan approval amount. The potential downside: As a cosigner, you are legally bound by the terms of the loan, so if there is a repayment problem, you'll be on the hook. Also, the loan will show up on your credit report, which will increase your debt load.
A personal loan A personal loan may seem like an obvious solution, but most lenders strongly urge against using a personal loan as part of a down payment because it typically increases a mortgage debt-to-income ratio.
Down payment assistance programs—You can help a homebuyer research potential down payment assistance programs. Requirements vary, but they're typically are geared toward lower-income applicants, first-time homebuyers, or those in specialized careers, like first responders or teachers. Check state-by-state options on the U.S. Department of Housing and Urban Development site, as well as this sum-up from LendingTree.
The bottom line
Down payment gifts can be as rewarding to those who are giving as they are to those who are buying. it's important to weigh the options and also consider how these gifts might potentially change dynamics among family or friends. Still, gifted funds remain a popular choice to help build a bridge to homeownership.