How to Sell Your House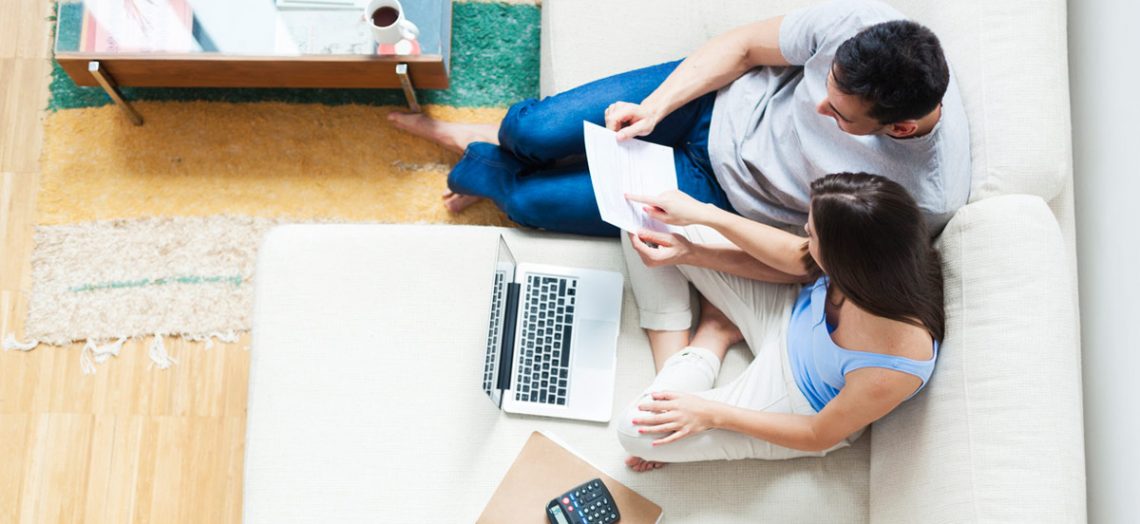 Selling a home — especially for first-timers — can be surprisingly emotional and time-consuming. After all, you've been through this process before as a buyer. How different could selling be?
Quite a bit. Strangers who poke their heads into your closets and kitchen cabinets might not appreciate your "vintage" bathroom tile. In fact, they just might offer you less than what you think your home is worth as the place where you brought home a first baby and celebrated family milestones.
The good news: In most parts of the country, it's a seller's market, meaning there are more homebuyers than there are properties available, leading to competition and, in many cases, higher prices. The national inventory of available homes in the second quarter of 2018 was about 1.16 million, down about 3.7% from the same period last year, according to the U.S. Census Bureau. Meanwhile, the median price of a single-family home was $328,700 as of July 2018, an increase of about 1.8% over the same time period.
Even in a seller's market, most homes are sold with the help of a real estate agent. According to the National Association of Realtors, in 2016 only about 8% of home sales in the U.S. were "For Sale by Owner" (FSBO). Still, with buyers clamoring to buy houses and often paying top dollar to do so, you might find yourself asking whether you really need the help of an agent to sell your home.
If you're trying to decide whether you're better off selling your home yourself or enlisting the help of a pro, read on to learn more about the pros and cons of both types of transactions, and the steps you'll take in either scenario. No matter which path you choose, we'll help you prepare for this big step and present your home in the most competitive light.
For sale by owner: How to sell your home yourself
Sellers who decide to sell their home FSBO are typically motivated to avoid paying commission to the real estate agent or agents involved in the sale. Most listing agents receive a commission of somewhere between 5% and 6% of a home's selling price once the property is sold. Half of that is then paid to the buyer's agent.
On a $275,000 home, the agents' commission could run as high as $16,500. It's not difficult to see why some sellers want to cut out the go-between and keep more of the profits for themselves. However, your house might actually sell for more when you take advantage of an agent's expertise, network and additional services.
If you still want to sell your home yourself, here are the steps you'll need to take to sell your home without an agent.
1. Educate yourself about the local market
If homes in your neighborhood are selling quickly, you could have competing offers within days of listing your home. On the other hand, if the market is sluggish in your area, your home could be on the market for months. Research your local market and, to the extent possible, your neighborhood, to get a realistic idea of supply and demand.
Also, consider the time of year. Research from ATTOM Data Solutions shows that selling a home in May, June or July could bring in a higher price than selling during the winter months in many areas of the country. However, warm-weather locations like Phoenix and Miami might see higher prices during the months of November through January.
2. Determine a price
The research you performed in the first step should give you an idea of the general real estate market in your area — now it's time to determine a price for your house.
Shawn Breyer, owner of Breyer Home Buyers in Atlanta, Ga., said you should ignore estimates provided by sites like Zillow or Redfin, but still use their databases to research how much homes are actually selling for, not listing for, in your neighborhood.
Here are a few other methods you could try:
Search your county's property records. Search "property lookup" and the name of your county to find your local tax administrator's website. Many county websites allow you to search by address, making it possible to see what houses have sold for in your neighborhood.
Consult the FHFA. Use the Federal Housing Finance Agency's House Price Calculator to plug in when you bought your home along with the most recent valuation to get an idea of how much your home has appreciated.
Hire an appraiser. This could cost anywhere from $300 to $400, but it's the most accurate way to assess the value of the home.
Pull your own "comps." You know your house — and you've been keeping an eye on the neighbors, too. By researching similar homes that sold in your area — maybe the Joneses renovated their kitchen, too — you get an apples-to-apples comparison.
Ask for help. Reach out to a real estate agent or two and ask for a comparative market analysis. Most agents do not charge for this service. Just be honest about your intent to sell your home without an agent. They'll probably help you with pricing with the hopes that you'll call them back if you decide you need professional help.
3. Make your home inviting and available
One of the more challenging aspects of selling a home is the time and effort required to both keep your home ready to show and be available whenever a prospective buyer wants to see it.
Whether you work with an agent or sell your home on your own, your home will need to be ready to show at a moment's notice. Make any minor maintenance and repairs and give your home a thorough cleaning to make the property look its best. Owners.com has an FSBO Checklist that can help ensure you've adequately prepared your home for sale.
4. Market your home
No matter how well you've priced your home, it won't sell if buyers don't know about it. Marketing your home is a big part of the advantage you gain by hiring a real estate agent. They have access to the Multiple Listing Services (MLS), a service that real estate agents use to share information on the properties they've listed. When a buyer's agent is helping their client find a home, the MLS is typically the first place they'll look.
Without access to the MLS, you'll have to get creative to get noticed by buyers. Run an ad in your local newspaper or Craigslist, put a sign in your yard, ask family and friends to spread the word. If you don't mind investing a little more in your marketing efforts, several websites sell packages to help you get your home noticed.
How to get on the MLS without an agent
ForSaleByOwner.com sells packages ranging from $99 per month for a listing on its website to a one-time payment of $499 that includes a listing on the MLS and customized brochures. Your local real estate brokerage may offer similar or even higher-priced packages, depending on the listing term, number of photos included in your listing, and other service options. So if you want to include your home on the MLS, it is possible — just remember that you will typically have to pony up a commission, albeit a lower one, at closing, so it's important to shop around for the package and pricing that meets your needs.
5. Hold showings and an open house
With a real estate agent, you enjoy the convenience of having showings handled for you – all you need to do is find somewhere else to be while buyers are viewing the property. But when you go the FSBO route, showings are your responsibility. You can specify that showings are "by appointment only" and schedule them at times that are convenient for you, but that rigidity can also mean you lose out on potential buyers who want to view properties on their own timeline.
An open house is an excellent way to get several potential buyers to view your home over the course of a few hours. According to ForSaleByOwner.com, most open houses are held on Sundays between 1:00 pm and 4:00 pm. That's a time when many buyers are off work and available to house-hunt.
Advertise your open house online and put up yard signs — you can find them at any big box home improvement store. During the open house, be prepared to answer questions about the house and point out any great selling features your visitors might overlook. Have a sign-in sheet available to collect names and contact information so you can follow up with them later.
6. Hire a real estate attorney and title company
It may seem counterintuitive to hire an attorney and title company when your goal is to keep more money in your own pocket, but these professionals can help with the mortgage documentation, title transfer, and other legal requirements.
You'll want to make sure that your contracts conform to the laws in your state, so your closing is as smooth as possible.
7. Field offers
Hopefully, your marketing efforts and open house pay off, and you'll begin receiving offers. Before you spend any time or effort negotiating with a potential buyer, make sure they're a serious contender for the property by requesting a mortgage pre-approval letter with any written offer. This is different from a pre-qualification, which just means a lender has checked the buyer's credit and given them an idea of how much house they can afford. A pre-approval is more thorough, so it's a good indicator they have the financing to make good on their offer.
8. Sell your home
Once you receive an acceptable offer, it's time to accept and schedule your closing. Your buyers may request an inspection before closing. The cost of the inspection is typically covered by the buyers, but depending on the inspector's findings, the buyers may ask you to make additional repairs or reduce the sales price of the home to cover the cost of fixing specific issues.
The buyer's agent, your own attorney, and the title company can help prepare paperwork and walk you through the closing process. Keep in mind if your buyer is represented by an agent, they will still expect their standard commission of 2.5% to 3%, even if you're not using a listing agent.
How to sell your home with a real estate agent
If the labor involved in selling your home FSBO is not for you, or you try it and don't get the results you were hoping for, it's time to work with a real estate agent. You will pay more in commission, but those commission costs might be offset by a higher selling price. So how does the home selling process work with an agent?
1. Prepare your home for sale
Before you meet with potential agents, start the process of readying your home for sale. Take a critical look at the property. While you may have grown accustomed to the "lived in" look, dirt, clutter and not-quite-finished projects will make your home less attractive to buyers.
Finish up the small repairs and maintenance tasks you've been avoiding, declutter and give the house a thorough cleaning. Again, the FSBO Checklist is a good place to start. This is the minimum required for making your home look its best for photos and showings.
Hold off on any larger renovations you believe might help your home sell until you get advice from an agent.
2. Find a listing agent
If you sought the help of an agent to get a comparative market analysis while going the FSBO route, you might repay the favor by calling on them again to help you sell your home. But as with any major transaction, shop around with several agents.
Lisa Camillieri, an agent with Warburg Realty in New York, N.Y., said it's normal for sellers to turn first to a friend in the real estate business, but that's not always the smartest move.
"I usually avoid working with close friends," Camillieri said. "Your agent needs to be able to keep a professional and respectful distance. If your relationship with your agent is close, they may not be able to give you're the advice and 'tough love' you need to prepare and price your property appropriately."
You can locate potential agents by asking friends and family members for recommendations, checking out the yard signs on other for sale homes in your neighborhood or by using the "Find a Realtor" tool on Realtor.com.
Tip: Interview your agent. With a short list of potential agents in hand, ask questions to get an idea of what they believe your home is worth, the commission they'll charge, and how they'll market your home. Find out who else will be involved in the sale — some agents prefer to work with certain closing attorneys, home inspectors, etc. If having a say in those roles is important to you, make sure that won't be an issue.
You should also consider asking for references. Don't necessarily go with the agent who promises you the highest sales price or the lowest commission. The asking price isn't necessarily what your home will sell for in the end. The buyer's lender will likely require an appraisal. If your home appraises for less than the asking price, the buyer will ask you to drop the price. Instead of focusing solely on dollar signs, work with an agent you feel will work hard to sell your home quickly at a price that is fair to both you and the buyer.
Dual agents. Keep in mind that a listing agent's job is to represent the seller, but in some areas, agents play a dual role, representing both the seller and buyer. If you're worried this could be a conflict of interest, talk to potential agents about it.
Once you've selected an agent, ask for advice on what else you can do to make your home more attractive to buyers. They may recommend some small updates that can translate into higher offers from buyers — take their advice. It's an agent's job to know how to price and sell your home quickly and for the best price. You're paying for that expertise, so make sure you take advantage of it.
3. Show your home
One of the benefits of working with an agent is that the open house and showings will be handled for you. Keep in mind, though, that showing the home will still involve some work on your part. The home will need to be ready to show at a moment's notice, and you'll probably have to step out for a while at that time.
"It's best if you are not home when it's being shown to allow a buyer to best envision the property as their own," Camillieri said.
It can be a hassle to get a phone call in the middle of dinner asking if a buyer's agent can show your home in 30 minutes, and of course, you can always decline and ask to reschedule. But the more available you make your home for showing, the faster you can find a willing buyer.
4. Negotiate offers
Once offers start coming in, your agent will let you know. They'll also provide some insight on whether the offer is a good one or whether you can do better.
Even in a seller's market, buyers may offer less than your asking price, ask you to pay for part of their closing costs or make their offer contingent on you completing certain repairs. Your agent can help you navigate these requests and negotiate with the buyer's agent on which compromises you're willing to make and which are deal-breakers.
"If you've priced your property in line with comparable properties, be wary of lowball offers," Camillieri said. "But if you have priced aggressively, (i.e., too high) and you are lucky enough to get an offer, give the buyers a modest counteroffer. After all, these days buyers enter the market armed with all the pricing info they need and are acutely aware of any individual property's value."
But be careful about playing hardball when it comes to fielding offers. "I always adhere to the proverb 'a bird in the hand is worth two in the bush," Camillieri said. "If you have a viable offer from a qualified buyer, don't let it go in the hopes that something better will come along. It usually doesn't!"
5. Close on the sale
Shortly before your closing date, the buyer and their agent will perform a final walkthrough of the house. Typically, the seller is not present during this walkthrough. This step is designed to ensure that any required repairs were done and the home is still in the condition it was when they toured the home initially.
If all goes as planned, you and the buyer will sign the paperwork, and the title company will handle paying off your existing mortgage (if applicable) and wiring the remaining funds to your bank account.
The buyer typically receives keys to the house as soon as the paperwork is filed, often on the same day. Make sure you've moved out of the home and are ready to turn it over on closing day.
FSBO vs. using a real estate agent
Still unsure of whether you should list your house FSBO or with a real estate agent? Here's a breakdown of the pros and cons for each.
For sale by owner
Pros
Cons
You can avoid paying 2%-3% of the selling price to a listing agent
You'll have to spend a lot of time and expense on advertising your home
You're the sole decision maker when it comes to setting a price
It can be challenging to be objective about pricing your home and negotiating with buyers
You schedule showings and open houses on your timeline
You'll need to be available to show the home at any time convenient to buyers – during the middle of your workday, weekends and evenings. If you don't make it easy on buyers to schedule showings, you could lose potential sales.
Real estate agents are motivated to sell the home as fast as possible. If you're not in a rush, you can wait as long as it takes to get your full asking price.
Without knowledge and experience of the real estate market and laws, sellers may have a hard time with pricing and handling paperwork
If you're not successful at selling your home on your own, you can always hire an agent later
Hiring a real estate agent
Pros
Cons
An experienced, local agent should have a good understanding of what your home is worth and how to get the best price possible
You'll pay 2% to 3% of the selling price in commission
Agents may work with professional photographers, videographers, and home stagers to help your home look its best for online shoppers
There's a possibility that your listing agent won't work as hard to sell your home as you would like
Agents have access to the MLS and connections to other agents. They may be able to get more potential buyers in the door than you would on your own.
The final sales price of agent-assisted sales is higher, on average than FSBO homes
Some buyer's agents don't work with FSBO listings.
Your agent will handle open houses, showings, and negotiations on your behalf.
Agents are familiar with the documentation involved when selling a home, so the burden doesn't fall on you
The bottom line
So which option is right for you? Well, real estate is a highly localized industry. If your home is in a highly desirable neighborhood with very little inventory, going the FSBO route could work to your advantage. You might be able to sell your home quickly, avoid months of showings and negotiations with buyers, and hold on to the commission you would have paid a listing agent.
However, if there is quite a bit of inventory in your area and you're short on time, hiring a real estate agent may be your best bet. An agent's job is to help you sell your home with the least amount of personal inconvenience. If that's your goal, hiring a real estate agent could turn out to be well worth the expense.