How to Sell Your House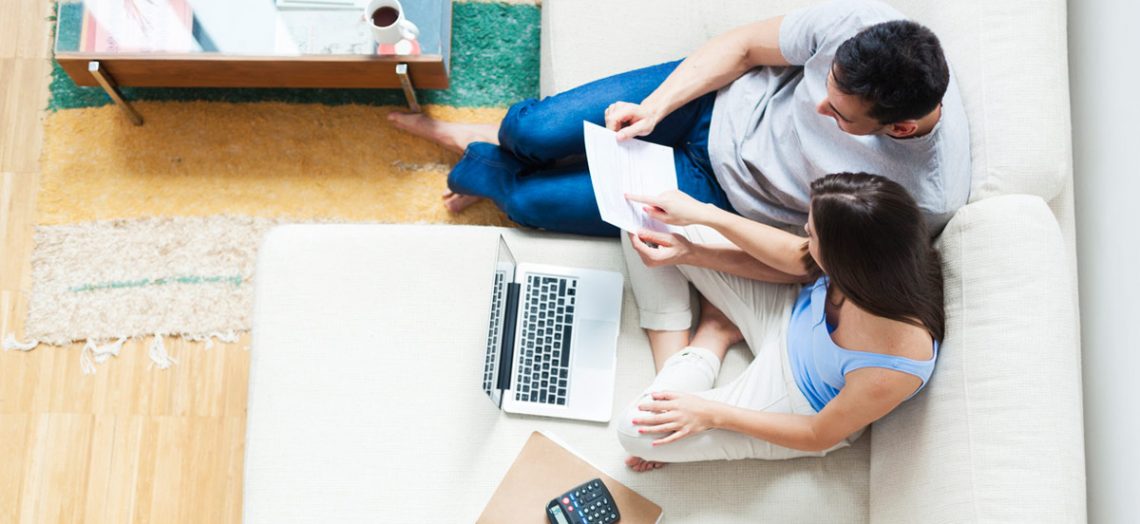 When you're selling your home, which is better – listing your home with a realtor or selling it on your own? Before you decide, you'll want to know the benefits and disadvantages of each so you can choose the best path.
Selling Your Home Through a Realtor
There are some benefits to hiring a realtor. Real estate agents have experience selling homes (something most of us don't do on a regular basis). There are a lot of nuances to that process, and having someone knowledgeable on your side can help avoid unforeseen problems. Agents also understand neighborhoods and markets. This can affect the sales price of your home and allow you to price your home competitively. Once it comes time to interact with buyers, agents take on the work of showing the house and negotiating with the buyer. This can help you get a better price for your home. Lastly, the realtor will walk you through the closing process and make sure everything is done correctly to assure the sale of your house is official.
5 Tips for Finding the Right Realtor
Knowing how to pick a real estate agent is important. Finding the right realtor can make a big difference in your home-selling experience. Here are five tips for finding the right realtor:
Recommendations: Ask friends, co-workers, and relatives who they have used.
Research: Which realtor is selling the most homes in your area? Read reviews online.
Connect: Reach out to three to five agents.
Interview: Ask those agents the questions below to make sure they meet your needs.
Hire: After selecting a realtor, sign the initial documents to start the process of selling your home.
10 Questions to Ask Your Realtor
1. Are you a part of the National Association of Realtor also known as a REALTOR®?
Being a REALTOR® will ensure that the person you're entrusting to sell your home holds themselves to an ethical code.
2. Do you work full-time or part-time?
You will want a real estate agent that is committed to working with you through the process of selling your home. If they only work part-time as an realtor, will they be available when you need them?
3. What is your experience?
You want an agent who is knowledgeable and knows the tricks of their trade. Ask about the number of homes they have sold, and what was the shortest, longest, and average number of days it has taken to sell a home.
4. What are your connections?
The more connections your realtor has, the more recommendations they will have. This will make the home selling process easier on you.
5. What is your schedule?
You will want to find a realtor who will be available during the times when people want to see your home.
6. How do you prefer to communicate?
Making sure your communication style is compatible with the communication style of the realtor you select will reduce the possibility of miscommunication and frustration on both ends.
7. How well do you know my neighborhood? How many homes have you sold in the area?
It is important to select a realtor that knows the area and market you are selling your home in. The more knowledgeable a realtor is about the area and market, the faster your home will sell.
8. What price do you think I could list my home for?
Be sure to ask for information of comparable homes that have sold in your area, and what they think you would be a good starting listing price for your home would be.
9. How do you plan to advertise?
You'll want to know how the agent plans to get your home noticed and if they plan to hold an open house?
10. What are your recommendations for boosting my home's value?
An experienced realtor will be able to provide recommendations to improve the sales price of your home.
Selling Your Home on Your Own
Selling your home on your own as the owner without a realtor requires more of a time investment on your part, but that leads to a savings by not paying an agent a commission. Here are the steps that you need to be aware of when listing your home for sale by owner:
Decide on a listing price
Photograph your home
Create and write a detailed listing of your home
Use a FSBO sellers website as a resource for an understanding of the selling and closing process
List your home offline and online
Advertise your home
Host open houses
Show your home to potential buyers
When an offer comes in, decide to accept or decline the offer
If you accept, complete any repairs requested by the buyer
Finalize the sale of your home
Move out
Tips for Pricing Your Home
Setting a sales price is probably one of the most difficult parts of selling your home. Here are some helpful hints to get the price right. Remember, you can always drop the price, but increasing it is a lot more difficult.
Home value: Estimate and determine your home's value.
Get an appraisal: Hire an appraiser to provide the value of your home. Not only will this provide you a gauge of what price is too high and what is too low — it will provide you a list of items that if repaired, would raise the value of your home.
Local records: What do local sold home records indicate similar homes have sold for?
Local market: Are you selling your home in a buyer's market or a seller's market? Research and gather information about the area you are selling your home.
Price searches: What price ranges are home buyers searching for in your home's market?
Generate interest: Pricing your home to sell with a price that is intriguing to buyers and consistent with the home's general fair market value, will generate more interest in buyers — the greater the interest, the more option you will have with possible offers.
Be Flexible: Be flexible in your asking price. Be ready to negotiate with a buyer if an offer comes your way or if you find that you are not receiving any interested buyers and need to reduce your asking price.
How to List Your Home Online
Listing your home online is the most important part of selling your home yourself, since it's the way people will find your home. Sites like Zillow, Trulia, Redfin, Homes.com, Craigslist, and forsalebyowner.com offer the opportunity for hundreds of thousands of people to find your home. Here are four steps to listing your home online:
Downsize and pack: Downsize and pack everything you can in your home.
Take great photographs: Take as many pictures as you can. The more you take, the more a buyer can dream and see what life may be like if they bought your home.
Write a detailed home description: Write a great description. The more a buyer knows about your home, its features and what it has to offer, the better!
Create multiple listings: Create listings on as many real estate and classified websites as possible.
Home Advertising Tips
Here are some tips on generating the greatest level of interest from buyers:
Post your home on Ebay or Craigslist and create a listing on Zillow, Redfin, Trullia, and For Sale By Owner.
Place an ad in your local newspapers.
Contact real estate agents and ask if they can put you in contact with a cash buyer.
Create flyers and post them at local colleges, libraries, grocery stores, and schools.
House Showing Tips
When showing your home, it is important to be dress professionally and keep your home presentable, clean, and organized for buyers to see. Here are five tips to consider:
Be enthusiastic: Buyers are on a journey to find their new home! Connect with them and share in their excitement.
Have a plan: Know how you want to show your home, and what you plan on saying to showcase your home. Be ready for questions. Practice showing your home to a family member or friend.
Let there be light: Open all curtain, and drapes. Turn on all lights. You want to create a warm and open atmosphere.
Refreshments: Keep a supply of bottled water to offer buyers.
Flyers: Keep flyers accessible for buyers to take as they leave the showing.
Creating Curb Appeal
Curb appeal is an important part of selling your home and essential to getting the best sales price. Here are three tips when considering how to add to your home's curb appeal:
Be the buyer: Remember what it was like choosing the home you are now deciding to sell. What drew you to the home? Be the buyer again. Drive by your home at different times of the day and night and walk throughout the exterior and interior of your home. Create a list of what you would like changed as a potential buyer or what would enhance your desire to buy the home? By placing yourself in the buyer's shoes, you will see things you may have missed.
Ask a friend: Have a friend drive through and assess your home's curb appeal. A second set of eyes may catch details you've missed.
Call the landscaper: Declutter your yard and keep it well maintained. If you don't want to do the work yourself, hire a landscaper.
Now that you have your curb appeal where you want it, let's explore the costs associated with selling your home without a realtor.
Costs of FSBO
Although it's cheaper than hiring a realtor, for sale by owner (FSBO) has some costs associated with it. These include:
Appraisal – You may do the appraisal yourself based on comparable properties or you may hire a professional appraiser.
Sales Contract – You may purchase cookie-cutter sales contracts online or have one drawn up by a professional.
MLS Listing – Listing your site in the MLS means that other real estate professionals can see it's for sale. However, since only real estate agents can list on the MLS, you'll have to negotiate a fee with an agent to get a listing. You may also choose to list on a website like forsalebyowner.com
Advertising – how much you decide to spend on advertising will vary. For some neighborhoods, advertising may not be necessary to get good exposure. However, advertising can also be a major expense. Most real estate websites offer free listings with minimal information, as well as premium packages to feature your home listing.
Home Inspection – a home inspection will likely be a requirement for closing on an FSBO sale. You may negotiate with the buyer about who pays for this expense.
Staging – Setting up and showing your home takes time and energy. If you're not available to do it, you'll need someone who can.
Financing– You'll want to assess the buyer's financing. Again, you may do this on your own or consult a professional for a fee.
Closing – In order to close on the home, you and the buyer can negotiate the cost of filing the documents and finishing the financial transaction.
For Sale By Owner or Realtor: Which Path Is Right for You?
What's your comfort level with all the items listed above? If you think you have the time and ability to sell your home and you have the confidence to handle the paperwork, then selling your home on your own could be the way to go. If any of the home selling process seems overwhelming or you're concerned about messing something up, then hiring a knowledgeable professional may make more sense.
There's also the financial consideration. When selling your home on your own, your time spent selling your home will result in a greater profit. If you choose to sell your home with a real estate agent, your overall profit will be less because you're paying the realtor a commission for his or her services.
More Information