Inflation's Summer Vacation Is Good News for Mortgage Rates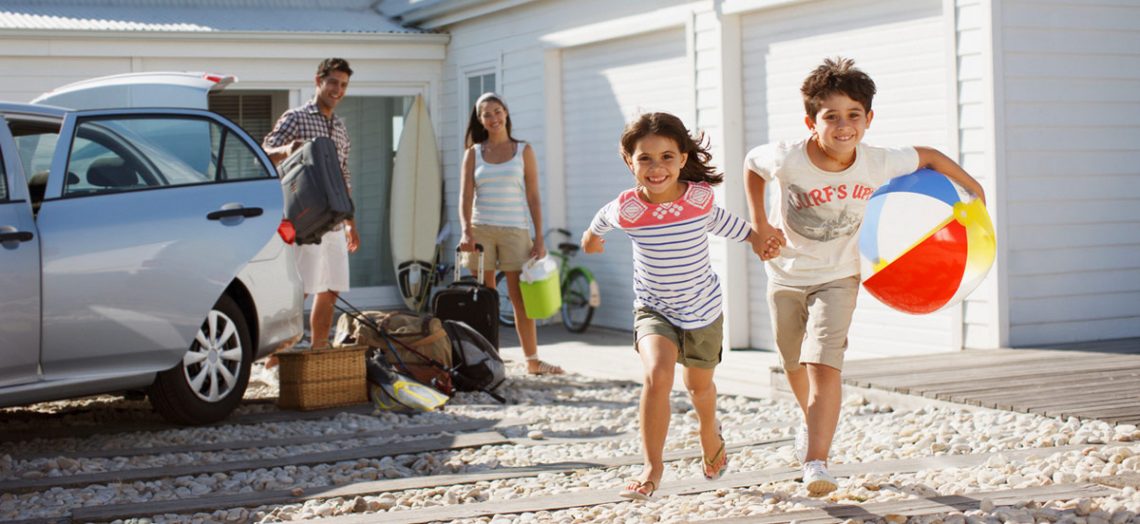 Mortgage rates are not just unusually low these days, but they have been remarkably stable of late. According to mortgage finance company Freddie Mac, 30-year rates have been between 3.41 percent and 3.48 percent for eight consecutive weeks now. How long they will stay in this low-level holding pattern is anyone's guess, but newly released inflation information is very supportive of keeping interest rates low.
Inflation Goes on Vacation
On August 16, the Bureau of Labor Statistics announced that the Consumer Price Index (CPI), a popular measure of inflation, was unchanged in July. This represents something of a course correction for inflation. Though generally very docile in recent years, during the second quarter of 2016 inflation woke up and ran at something approaching a more normal rate. However, July's lack of movement suggests that inflation has once again taken a break – and given consumers a break.
It's not just consumers that are benefiting from low inflation. A few days before the CPI release, the Producer Price Index was announced to have declined by 0.4 percent in July, highlighted by monthly declines of 1 percent or more for energy and food. This means that companies that supply goods saw their costs decline. As with the CPI, the decline in the Producer Price Index reversed a string of increases throughout the second quarter of the year.
Producer prices and consumer prices don't always move in lockstep – generally speaking, retailers act as a buffer smoothing out fluctuations for consumers to some extent. However, over time, increases in producer prices are bound to be reflected in consumer prices. So, when producer prices decrease, it leaves more room for keeping consumer prices low.
Implications for Mortgage Rates
Having inflation stop dead in its tracks after gaining some momentum last quarter is good news for potential home buyers. With mortgage rates barely above 3.4 percent, lenders are essentially banking on very low inflation. After all, 3.4 percent is roughly a normal historical rate of inflation. If inflation were to return to normal instead of remaining near zero, lenders would have no choice but to raise their rates.
Good news for would-be home buyers also helps anyone looking to refinance a home. Though interest rate conditions have generally favored refinancing in recent years, some home owners have been hampered from refinancing by barriers such as low equity or poor credit. A continuation of this period of unusually low interest rates gives those home owners more time to overcome those barriers.
What Could Go Wrong?
Mortgage rates are stable, and inflation is quiet – conditions seem ideal for home loan customers. So what could go wrong?
When it comes to inflation and interest rates, there are always a number of factors that could be suddenly and shockingly disruptive. One thing to keep an eye on these days is the course of the U.S. dollar.
An extended rally in the dollar seems to have peaked back in January. When the dollar is rising, it makes imports cheaper, thereby creating a headwind for inflation. When the dollar levels off, it removes that headwind. If the dollar went into a sustained decline, imports would become more expensive, giving inflation a boost.
Setbacks for the dollar, then, could ultimately contribute to higher mortgage rates. The message for anyone looking to buy or refinance is clear – conditions currently are excellent, but always subject to change.