When to Buy a House: Find Out if You're Ready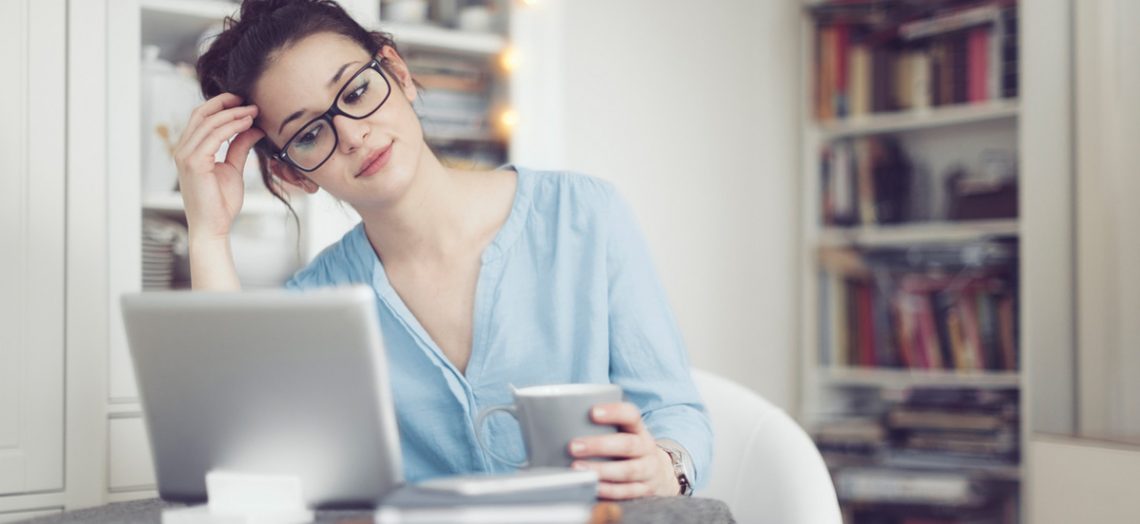 Homeownership is a big responsibility, one that comes with surprises. Closing and down payment costs may add up to more than you expect. Hot water heaters leak, heat pumps need replacing and the lawn needs mowing — when you're the landlord, those expenses will be on you. If you're used to renting, these adjustments can be a big shock.
Before taking the plunge, it's important to take the time to assess your financial situation and the housing market where you want to live. Purchasing a home is a long-term commitment that can cost hundreds of thousands of dollars, and taking a little extra time to prep can save you time and money.
If you're considering a home purchase, check out some of the things you should know before moving forward.
Your credit history
If you are seriously considering a home purchase, the most important first step is to take a look at your credit score and your credit report.
"I always tell everyone, fill out an application and pull your credit report, so we know your income. Many people use free credit score services and are surprised when their score isn't as high as they thought," said Marc Johnson, vice president of lending at Chicago-based Guaranteed Rate.
Johnson recommends that buyers check their credit report and score about six months before they plan on buying so they have time to fix any errors or address any financial issues. "A lot of people don't want to pull their credit because they think it will affect them negatively, but it's more helpful than harmful," Johnson said.
Do you know your credit score?
Your credit score is a three-digit number that shows lenders your credit risk. The ranges vary some, depending on which credit reporting agency you look at, but generally scores range between 300 and 850, and your score may be interpreted differently by each lender.
While different lender and borrowing programs have individual requirements for credit scores, many of them require a score of at least 620. Johnson says the closer to 700 you get, the better.
"I like to see people with a score of 670 or better. It opens a lot of doors to loan programs and better rates. This is especially true when you get scores over 700," he said.
But that doesn't mean you need perfect credit. "A big mistake buyers make is thinking they have to have perfect credit. Most people will have a late payment here or there. Knowing about any big issues a few months before you buy can help improve your chances of approval," Johnson said.
Are your credit reports accurate?
Your credit report, which affects your credit score, also contains a lot of information about your payment history, open accounts, as well as any bankruptcies, judgments and liens. You can get a free copy of your credit report from each of the three major credit bureaus (Experian, Equifax and TransUnion) once per year. If you plan to purchase a home, you should get a copy from each bureau to make sure the information is accurate at each one.
When checking your report look for:
Accounts you don't recognize
Accounts you already paid off but still say they are open
Personal data (name, address, birthday, Social Security number)
Status of current credit card accounts
Any bankruptcies or judgments that should have fallen off your account
Any debt you forgot to pay (it happens!)
Do you pay your bills on time?
Paying your bills late not only affects your credit score, but it may also be a sign that you aren't ready for a house payment. Johnson noted that the first six months to a year of homeownership can be difficult for new buyers, especially if their mortgage payment is significantly higher than their current rent. If you aren't paying your bills on time now, getting into a situation with a more expensive payment could put even more stress on your finances.
Have you ever defaulted on a loan?
It's not impossible to get a home with a loan default, but it can make it more difficult. Johnson noted that with student loans in particular, the best plan is to create a repayment plan for your student loans as soon as you graduate. "If your loan is in forbearance, it's better if you're at least 12 months into the forbearance," Johnson said.
Johnson also noted that a common myth is that student loan debt prevents you from getting a home. "That's simply not true. What matters is the amount of debt to income," he said.
Have you been through a bankruptcy?
A bankruptcy will make it very hard to get a home loan, at least initially. After filing a Chapter 7 or Chapter 13 bankruptcy, borrowers will likely have to wait for at least two to four years before applying for another mortgage. Further, individuals with multiple bankruptcies within a few years may have to wait up to five years.
Your finances
Monitoring your credit score is the first step, but having an up-close and personal relationship with your finances may be the most important. While the idea of switching from a rent payment to a mortgage payment seems straightforward, it's not always that simple.
Do you understand the costs of homeownership?
The cost of a home isn't just the mortgage payment. Other costs you'll have to factor into your monthly budget include:
Property taxes
Property insurance
Maintenance and repairs
Lawn care
Higher utility payments
Water, sewer, garbage
Home furnishings
HOA/neighborhood fees
Furnishings for the home
"Set up a budget, and be very strict with it," Johnson said. "I challenge people to make a budget with what their expenses will be once they are in their home, now. Any extra they have can be put away into savings or used to pay off debt. They'll be better off and used to the higher budget when they move."
Have you saved money for a down payment and closing costs?
Traditionally, buyers are expected to provide a 20% down payment, however, new programs require down payments for as low as 3% (on a $250,000 house that's $7,500 versus $50,000). Lenders will typically require buyers who don't have a 20% down payment to pay for private mortgage insurance (PMI).
Johnson noted that having a large down payment isn't likely to help borrowers who have very low credit scores. Instead, consider using some of the cash to pay off debt to increase your credit score, and then apply for a program that requires a lower down payment.
Can you afford the monthly mortgage?
This is an obvious question, but do you have enough money every month to make a mortgage payment? Most financial planners recommend keeping your housing expenses to about 25% of your income. Despite this recommendation, the Bureau of Labor Statistics shows that the average married couple with young children spent 36% of their income on housing.
Before signing on the dotted line, consider following Johnson's advice and trying out your new budget for a few months. Can you continue to live that way for the next several years?
Your lifestyle
While many people equate homeownership with the "American dream," it may not be the right step for everyone. Your location, profession, family circumstances and desires are all factors that could tilt the homeownership scale in either direction.
Are you better off owning or renting in your town?
The housing market varies widely among cities and states. Owning a home in some areas may make more sense financially than others. Speaking to a real estate agent or doing your own research about the market can be a helpful way to decide if buying is the right option.
One key question: Are you willing to stay in the same town for at least four or five years or will you move sooner? "The longer you stay in a home, the more you make on it. Most buyers stay at least four or five years to get enough appreciation before buying a bigger home," Johnson said.
Are you comfortable with what you can afford?
In an ideal world, you could have your pick of any house in your dream neighborhood. The house would be well-kept, affordable and close to work and school. But, depending on where you live, you may have to make sacrifices. If you purchase a home you can afford, can you live with those sacrifices? Would a longer commute be a hardship? How important is staying in the same school district? Are you willing to pay more for a smaller house to stay in the same area?
You may have to make some tough choices when buying a house, so take some time to decide if those decisions are ones you are ready to make.
Can you handle the responsibility?
When you own a home, you're responsible for lawn care, pest control, fixing the leaky roof, repairing the water heater and dealing with noisy neighbors. Are you ready to take on these duties? Some people simply enjoy living in a place where most of that stuff is taken care of by a landlord or property manager. If you're ready to take the reins on these items, you may be ready to buy a home.
How financially stable are you?
Does someone in your household have steady employment? Are you self-employed and living on an income that changes every month? Having an emergency savings account and low debt can make it much easier to handle your new house payment if a health crisis or unemployment takes your family by surprise. Would you be able to make your house payment if an emergency cropped up tomorrow?
Do you want to buy a home?
Before you start going through the process of applying for preapproval and touring homes, honestly assess whether you really want to own property. You don't have to own a house to be successful or happy. If you are only looking into purchasing a property because you think that's what you're "supposed" to do, you may want to take a bit to decide if you'd be happier renting for now.
Buying a home is a big decision, and it's one you should decide with both your heart and mind.
"Look at buying a home two ways: it provides a home for your family. It provides security and stability. But, it's also an investment," Johnson said.