Mortgage and Real Estate Scams: What Consumers Need to Look Out For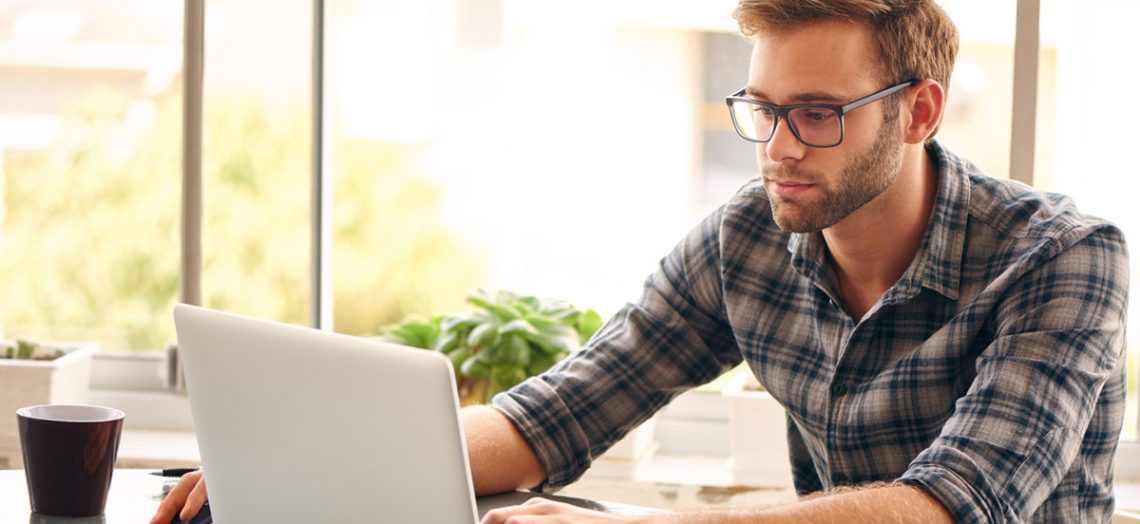 Real estate transactions often involve large sums of money, which can make them an attractive target for scammers. Mortgage fraud and other real estate scams can be costly and are often difficult and time-consuming to resolve. The better informed you are, the better equipped you'll be to spot some of the most common real estate scams. Here's a guide on how to identify these schemes and protect yourself from scams before they happen. You'll also learn what to do if you do discover you are the victim of a real estate scam.         
What to look out for now
Phishing/Transfer Scams
The FBI warns that this phishing scams overall are growing rapidly and they heavily target real estate transactions. According to an FBI alert, the scam works like this: Say you are in the middle of the mortgage-closing process. You receive an email that looks like it's from someone involved in the closing — say, your lawyer, your agent or the seller. The email says you should change your payment type or destination. This may involve a wire transfer. If you follow the instructions, your funds will be redirected to a fraudulent account, where they will quickly disappear.  You've been scammed.
FBI data show that, from 2015 to 2017, reports of this type of real estate scam rose 1,100%. In the same period, the value of money lost rose 2,200%. Millions of dollars are lost each month to such fraudulent activity. In a case prosecuted in 2018, federal authorities alleged two people targeted a real estate closing attorney, posing as the seller and sending the lawyer a spoof email requesting a wire transfer of $246,000.
So how do you protect yourself from a scam such as this? The Consumer Financial Protection Bureau recommends you set up a protocol for money transfers in advance with your real estate or settlement agent. if you get an email request to send money, even if it looks legitimate, always call your real estate or settlement agent directly to verify it. Don't follow links or call phone numbers in an email. Don't send financial information over email. Before sending a wire transfer, ask your bank to check the address and account for red flags.
Mortgage relief and foreclosure rescue scams
These scams target borrowers who are having trouble meeting their monthly payments, or are at risk of foreclosure. They prey on homeowners' desperation and come in several different forms.
Loan modification scams. Perpetrators offer to assist a homeowner who is delinquent on their home, but only if they pay a big fee up front. These scammers may pose as counselors, attorneys or auditors. Once you've paid, they negotiate unfavorable terms or disappear without doing anything.
Rent-to-buy schemes. Con artists convince you to sign over the deed to your house as a way of avoiding foreclosure. They say you can rent your home for a while, with the aim of eventually buying it back. The scammer then makes the terms of buying the home back at such high a cost that you can never afford it. Ultimately, the scammer stops making mortgage payments and you lose your home.
Bait and switch. Scammers give you paperwork they say is for a new loan with better terms. In reality, there is paperwork buried in the stack that signs your title over to the scammers in exchange for a "rescue" loan.
The U.S. Treasury Department's Financial Crimes Enforcement Network tracked 2,605 suspicious reports of loan modification fraud in 2018, and 1,508 reports of foreclosure/short sale fraud.
In one case, a New Jersey man was sentenced to 13 years in prison for convincing distressed homeowners who wanted loan modifications to pay him fees. The Department of Justice says he encouraged the owners move out, damaged their homes and then conducted short sales. Then he acquired the homes at these reduced prices and flipped them to make profits.
Five hundred fifty victims lost $1,271,640 in a loan modification scam in 2016. The FHA says the perpetrators falsely told homeowners they would help them re-negotiate for better interest rates and lower their monthly payments. These scammers even told the homeowners to ignore foreclosure notices and, in some cases, had them divert their mortgage payments to a fraudulent company.
Seeking out legitimate sources
You can avoid such scammers completely by only seeking mortgage help from a source you know is legitimate. The government set up the Making Home Affordable website to help connect you to HUD-approved counselors. You can also call its hotline at 888-995-HOPE.
Federal Regulation prohibits companies from collecting fees from a borrower before the lender makes an offer and it is approved. If a company claiming to be there to help you with a real estate transaction insists on payment upfront, that's a red flag.
A licensed lawyer can accept fees ahead of time if it's in a client trust account. Unfortunately, some unscrupulous people may just claim to be lawyers. You can verify if the person is a licensed attorney and, if so, if they've ever been in trouble by contacting your state's bar association.
The Federal Trade Commission has a list of warning signs for consumers who may be vulnerable to scammers. They advise you to avoid any business that guarantees it can modify your loan or stop the foreclosure process no matter your circumstance. Another red flag is if someone pushes you not to contact your lender, lawyer or housing counselor. If someone is pressuring you into something you don't understand or promising you something that seems to good to be true, that too could be a warning sign.
Predatory lending
Sometimes people will use fraud or deceptive practices to pressure borrowers into taking out loans they can't afford. They may encourage people to lie about their incomes, expenses or down payment size to get a loan. They could falsify the appraisal to make the home look more expensive, or charge unnecessary fees or interest. The U.S. Treasury Department's Financial Crimes Enforcement Network counted 1,033 suspicious reports of Loan Origination Fraud in 2018.
One thing that should go without saying is you should never lie on a mortgage application. You could end up with a mortgage you can't afford, or find yourself in trouble with the law. When looking to secure a mortgage, take your time and make sure you understand the paperwork. Ask questions and read everything thoroughly. If someone is pressuring you or offering you something that seems too good to be true, that's another red flag.
If you need help, HUD counselors can provide free or low-cost advice to help guide you through the loan process. A more detailed advice sheet about predatory lending is available here.
Reverse mortgage scams
Reverse mortgages are programs that allow seniors to receive cash in return for some of the equity in their homes. While most reverse mortgages are legitimate, fraudsters may use such programs to prey on the elderly and trick them out of money or their homes. Scammers may try to convince older homeowners to take a lump sum reverse mortgage and then pay them for unneeded repair contracts, reverse mortgage counseling fees, insurance or some sort of investment or annuity scheme. Usually, once they have the money, the scammers will disappear without providing any services. You are left with no cash and no home equity. Seniors can also be used as straw buyers (a buyer who makes a purchase on behalf of another person) in scams to flip property.
To avoid such a scam, don't respond to unsolicited advertisements, and always be suspicious of strangers pressuring you to accept a reverse loan. Don't sign anything you don't understand, or assign anyone you don't know or trust as power of attorney. You can talk to an HUD counselor to get help with the reverse mortgage process.
What you should do if you fall for a scam
If you do discover you have been the victim of a scam, immediately reach out to your lender or financial institution to report the fraud and see if they can help. It's also important to find an attorney to help you navigate the aftermath of the fraud. If you can't afford a lawyer, you may be able to obtain free legal help.
For cases of involving online or wire transfers, the FBI recommends you ask your financial institution to contact the institution where the fraudulent transfer was sent. Then contact the local FBI office, who might be able to return or freeze the funds if the transfer was recent. File a complaint at www.ic3.gov, or for business or email account victims, at bec.ic3.gov
For all the scams listed here, consider filing a complaint with the following:
Federal Trade Commission. Submit a complaint on the FTC Complaint Assistant website. The FTC analyzes the complaints to detect fraud patterns. The FTC does not resolve individual complaints, but it will make recommendations about next steps you should take.
Your state's attorney general office. Here is a list of consumer protection resources in each state's attorney general office. Attorneys general often take the lead on prosecuting mortgage fraud cases, but they are not authorized to provide legal or financial services to individual homeowners. You will need a lawyer for that.
Local police or sheriff. If you believe you have been the victim of a financial crime, inform your local authorities.
State agency overseeing real estate agents. If your complaint involves a legitimate real estate agent who is acting in a fraudulent manner, you can file with the state licensing board or commission that oversees such agents. The process varies from state to state, but if there is evidence of a violation, the agent could receive a warning or a fine, or his/her license could be suspended or revoked.
State bar association. If the problem involves an attorney who may be crooked, file a complaint with your state's bar association. Each has its own procedure for handling complaints, but in the worst cases, the offending lawyer can be suspended or disbarred.
The bottom line
Unfortunately, there are a lot of scammers out there who would like to separate homeowners and mortgage seekers from their money. Be sure you look out for any red flags that come up when you are dealing with a major real estate transaction, and familiarize yourself with legitimate sources of assistance, including HUD counselors. Sometimes scammers are able to set up businesses that appear real, and send mail out promotional material that seems authentic — but if you follow the FTC's list of things to look out for, you should be able to spot the signs of fraud. Sometimes even "legitimate" lawyers and real estate agents can turn out to be bad actors, so be aware and report them immediately if you feel they are not acting in good faith. If you do get scammed, don't blame yourself — it can happen to anyone. But empowering yourself with knowledge is the best way to protect yourself from ever being a victim of real estate fraud.