When is Your Mortgage Loan Approved?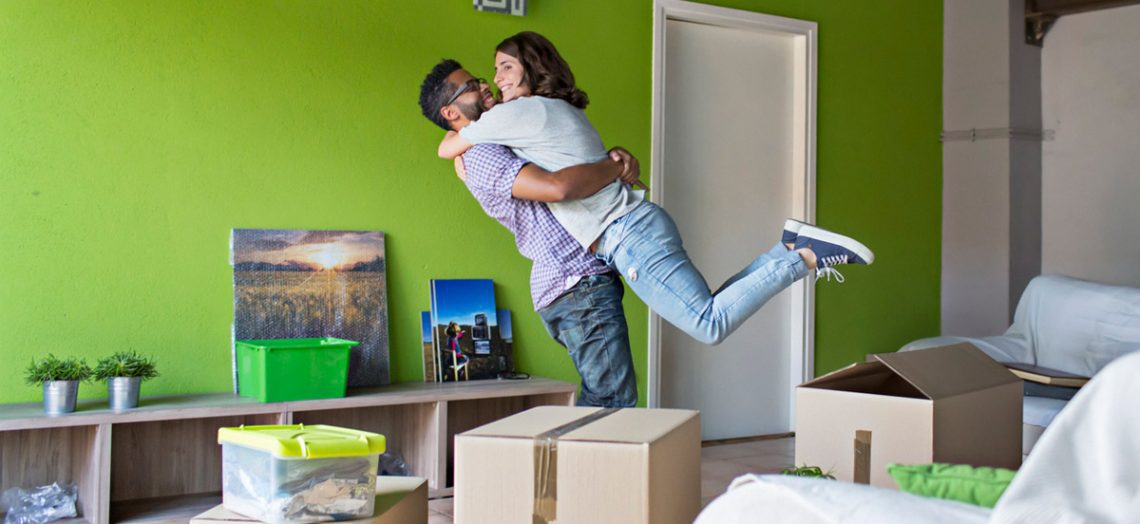 Shopping for a new home may be an exciting proposition, but that doesn't mean the homebuying process is all fun and games. In reality, there are numerous details to be aware of throughout the transaction, from the application to when your mortgage loan is finally approved.
Your final loan approval doesn't happen until several steps have been completed.
But, which steps take place in which order? Keep reading to learn more about the entire process, along with the average time for a mortgage approval.
Pre-qualification vs. preapproval
While many aspiring homeowners believe they can purchase a home, this isn't always the case. Most potential buyers need to verify how much they can afford to spend as well as whether their credit and finances are solid enough to qualify for a home loan. There are two main components of this initial step — pre-qualification and preapproval.

Step 1: Pre-qualification
Pre-qualification is typically the first move buyers make when they are thinking of purchasing a home. This process involves buyers verbally — or electronically — sharing information regarding their income, assets, and credit score with a loan officer or mortgage professional. There is typically no hard credit pull required at this stage.
Information buyers will report during this step can include:
Their average annual income
Information on other debts
Their credit score (or an estimate of their credit score)
Employment information
During pre-qualification, the loan officer will only collect this information; they will not confirm it. In that respect, the goal of pre-qualification is mostly just giving homeowners a preliminary idea of whether they can buy a home and how much they can spend.

Step 2: Preapproval
Preapproval is the next, more comprehensive step of the process, said Tim Milauskas, a loan officer with First Home Mortgage in Baltimore. During this step, the loan officer working with a buyer will confirm the information required for a home loan by running a thorough credit check and also asking for supplemental documents.
This varies by lender but typically includes:
Checking their credit report to see their credit history and score
Gathering pay stubs from the last 30 days
Getting two years of tax returns
Asking for documentation for other sources of income, if applicable
Getting two months of bank statements
Gathering personal information like Social Security numbers and address
Asking about the buyer's down payment and gathering documentation to prove the buyer has the cash
The preapproval process ensures a buyer is approved to purchase a home up to certain price range. It does not guarantee that you'll get final approval for financing, however.
While the preapproval helps the lender ensure the buyer is qualified, there is also another purpose for this step. In a competitive housing market, buyers may need proof of preapproval to get an accepted offer on a home, said Jim Quist, president of Chicago-based New Castle Home Loans. In fact, if there are two competing offers on a home and one is preapproved and one isn't, it's very likely the buyer with a preapproved loan will get the home.
This is why preapproval should be taken care of before a buyer shops for a home.
"We provide this letter to a real estate agent so they know their buyer actually qualifies for a mortgage for the home they want," said Quist. On the flip side, getting preapproved for a loan from the bank will help the buyer during the negotiation process.

Step 3: Mortgage preliminary approval  
The next step of the process takes place after buyer finds the home they want and negotiates the purchase. Milauskas noted that preliminary approval, also known as "conditional approval," can be completed within one week of receiving a mortgage file after an offer has been accepted and the buyer signs a contract.
Once their offer is accepted and the buyer has a contract to a buy a property, the homebuyer will fill out a formal application for their home loan. Information required in a mortgage application includes:
Income information
Name, address and Social Security number
Details on the property to be purchased
Information on other debts
Remember that at this point, the buyer has already submitted documentation to prove their financial details during the preapproval process. After the formal mortgage application is completed, a mortgage processor will take possession of the file and the application, and look over all the information and documentation provided.
The processor is the second set of eyes who studies the intricate details of the application, including:
Checking income calculations: Looking at the buyer's income and the loan amount to make sure they aren't trying to borrow too much.
Verifying other debts: Verifying a buyer's debt-to-income ratio as well as other debts to ensure reported details are factual.
Checking assets: Ensuring the buyer has enough cash for their down payment.
Checking and confirming pay stubs: Ensuring the buyer's income is confirmed on their pay stubs.
Look over credit report: Checking the buyer's credit report and credit score.
Step 4: Underwriting
Once a mortgage processor has looked over the mortgage application and submitted documents, the file then moves on to underwriting. An underwriter goes over the information in the mortgage file to check for accuracy. Keep in mind, however, that underwriting may be mostly handled by a computer software program and not just a human being.
Quist noted that, with his mortgage firm, buyers are able to upload some of their financial documentation online from the beginning. At that point, a software program is used to analyze the information and check that the financials of the transaction meet lender specifications. Generally speaking, however, a human being will still look over the documentation required for underwriting to ensure it is legitimate and accurately assessed by the underwriting software. With both a human and a computer involved in the transaction, mistakes are fairly rare.
Also know that it's very common for the buyer to have to come back with more documentation for their loan file at this point. They may need to supply updated pay stubs, for example, or have a newer bank statement printed. If they have a large deposit in their bank account within the last few weeks, they may need to explain where the money came from.
When the underwriter asks for more information, the buyer should deliver that documentation to their loan officer as quickly as possible. Once they do, the loan officer can resubmit the application to the underwriter for final approval.
At this point of the process, the underwriter will:
Verify all the initial information included in the mortgage application
Verify accuracy on newly submitted documentation for the home loan
Milauskas said final approval can take place as quickly as 24 hours after the buyer submits all the final documentation for their home loan. The speedy timeline is only possible because the majority of the information included in the application has been approved already.
Still, there's a chance the underwriter could ask for even more data, said Milauskas. "Maybe you need a newer bank statement or pay stubs because the ones you submitted early are outdated now," he said.
Whatever documentation is needed, the onus is on the buyer to present it to their loan officer as quickly as possible. Once they do, final approval can take place within 24 hours.

Step 5: Final approval/commitment letter
The final approval letter, also known as a commitment letter, is a letter that announces the lender's commitment to offer financing to the buyer. This letter includes details on the loan amount that is approved for a specific property.
"Once you get the final letter, all of your boxes are checked off and you're fully approved," said Milauskas. This means the lender has verified all your information and no longer needs any additional documentation from you.
The main point of this letter is so that all parties involved in the home sale — the lender, the buyer, the seller, the loan officer and even real estate agents involved in the transaction — are on the same page, so to speak.
"Everyone involved wants that letter for peace of mind," said Milauskas. "They want something in writing that says the loan is fully approved and it will go to closing with no problems.'

Final steps: Closing
Still, you aren't really safe until the closing is over. Even with a final approval letter in hand, the entire purchase agreement can fall apart. If someone loses their job between the time they are approved and the home closing, that could ruin the transaction.
Another common problem that arises is when a homebuyer takes out new credit to buy furniture or a new car after they are preapproved for a home loan but before they close. If someone's debt-to-income ratio is thrown out of whack by new debt to the point where they no longer qualify for the mortgage, that can kill their dreams of homeownership.

How to ensure a smooth mortgage process from start to finish
While there are several steps involved in the mortgage process and not all of them are within a buyer's control, experts say there are moves one can make to improve their chances of a seamless homebuying process. Tips to consider include:
Stay engaged. Milauskas said it's crucial to educate yourself on the mortgage process and stay engaged as it moves along. Remain in constant contact with your mortgage lender to see which documentation they need to move forward. "The sooner you can provide all the documentation, the faster the process will go," he said.
Don't push the limits. If you are spending every cent a lender approves you for, it's more likely you will have problems getting approved for your loan and getting the transaction closed. If your lender approves you for a mortgage of up to $200,000 and you find a home for $210,000, for example, you may face challenges getting approved due to your debt-to-income ratio, income and other factors. "Your loan looks better when you have a good debt-to-income ratio and you have money left over in the bank after the transaction," said Milauskas.
Check your credit early. Before you even begin the process, take steps to make sure your credit is in good shape. If it's not, it's smart to make moves that can improve your credit such as paying down debt and all your bills on time, and refraining from opening or closing new lines of credit.
Gather your paperwork early. If you drag your feet putting together bank statements, pay stubs, and other documentation, you will only slow down the process. That's why it's best to start collecting the paperwork you'll need as early as possible.
Don't borrow more money. As noted above, taking out more loans in the midst of your home purchase is a bad idea. Wait until your home loan closes before borrowing money for a car or anything else.
The bottom line
Buying a home may be a dream come true, but it can turn into a nightmare if you don't have your financial ducks in a row. It's smart to get preapproved for a mortgage early on so you can tailor your home search to a price range you know you can afford.
Also make sure you don't settle for a mortgage lender without shopping around. By comparing lenders based on closing costs and interest rates, you can be sure to end up with a home loan with the best interest rate and terms you can qualify for.