Overcoming Obstacles to Buying a Home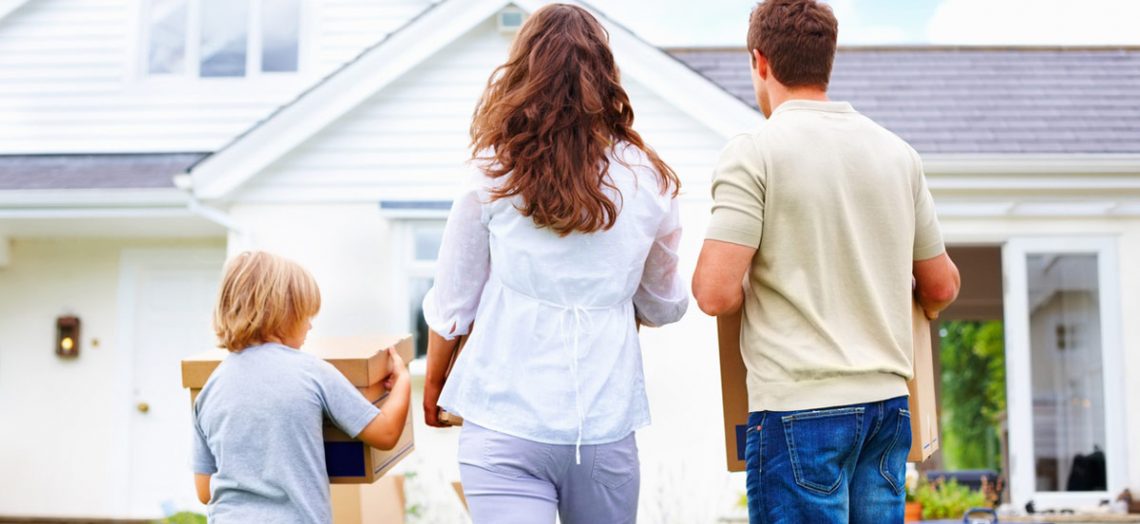 This is supposed to be a buyer's market for housing. So why are so few people buying a home these days?
A recent release from the US Census Bureau showed that home ownership has been in decline, despite low mortgage rates and home prices that remain well below peak levels. The economic reality is that many Americans are being shut out of buying a home, but with a little patience there are ways of overcoming the obstacles to home ownership.
Low mortgage rates have not been a cure-all
Consider what would-be home buyers have in their favor. According to figures from mortgage finance company Freddie Mac, 30-year mortgage rates have spent most of this year so far within half a percentage point of their all-time low. The S&P/Case-Shiller Home Price Indices show that even though they have bounced back somewhat in recent years, typical US home prices remain 15 to 17 percent below their peak values.
So, mortgage rates are cheap, and home prices are reasonable. On paper, those are favorable conditions for buying a home – but people aren't buying paper houses. In the brick and mortar world, two realities are holding back many would be buyers: one is that anemic economic growth in recent years has suppressed household incomes, and the other is that lenders have been extra cautious since getting burned by the housing crisis.
A few years back, the Federal Reserve initiated its quantitative easing program in large part to support the housing market by driving mortgage rates down. They succeeded in pushing mortgage rates down to record lows, but in many cases that was not enough to open the door to home ownership. According to the Census Bureau, the percentage of Americans owning a home has declined for six straight calendar quarters. As of the first quarter of 2015, the national home ownership rate stood at 63.7 percent, the lowest level since the first quarter of 1993. The problem is particularly acute in the western part of the country, where the home ownership rate is just 58.5 percent.
Clearly, some barriers to home ownership remain.
Overcoming obstacles
The following are some common obstacles to home ownership, along with some advice for overcoming them:
Saving for a down payment. Would-be home buyers often feel they could afford the ongoing payments of a mortgage, but that saving 10 or 20 percent up front is just too great a barrier to get over. However, low-down payment mortgages have recently made a comeback, with both Freddie Mac and Fannie Mae sponsoring programs that provide home loans with down payments of as little as 3 percent for lower income or first-time home buyers. These are available through a variety of banks and other lending institutions, so be sure to ask about these options when shopping for a loan. Some advice though: even with these low down payment programs available, if you can save more for a down payment, it could reduce the mortgage rate you get as well as the total interest you pay over the life of the loan.
Credit problems. The Great Recession and its aftermath left millions of Americans with credit problems, just as lenders were tightening up their credit standards. Fixing credit problems can take time, but the first step is to rein in your spending habits so you will at least be on the right track. The key advice here is that knowledge is power: know your credit rating before you start shopping for a mortgage so you can clear up any mistakes and put in place a game plan for improving your rating. Also remember that different lenders have different standards, so don't let one rejection discourage you from trying other lenders.

Low income growth. The Great Recession not only left high unemployment in its wake, but also meant meager wage growth for most people who did have jobs. However, with employment growth picking up over the past year or so, this is starting to change. Year-over-year compensation growth just reached its highest pace in over six years, so if you haven't gotten a decent raise lately, this might be a good time to look at other job options. Here's a tip though – you may first try using the improving job market to squeeze a better raise out of your current employer, since lenders might look more favorably on you if you have been in your current job for a long time than if you recently changed.
Runaway prices. Even though prices nationally have not yet recovered to peak levels, the fact is that housing in some major urban markets is priced beyond the means of ordinary Americans. If you are in one of those markets, consider a fixer-upper if you have the time and know-how to put some sweat equity into a property. Also, study the market in individual neighborhoods to look for pockets of opportunity, such as where there has been a concentration of foreclosures. For some, the best advice might be to weigh the benefits of living in that area against the prospect of home ownership. It may be that the best path to home ownership lies in relocating to a more reasonable market, but be sure you check your job prospects carefully before making such a leap.
Home ownership is too much of a responsibility to ever be easy, but better to overcome the obstacles now, before rising mortgage rates or home prices make it even tougher.