4 Things You Need to Know About the 2016 Mortgage Market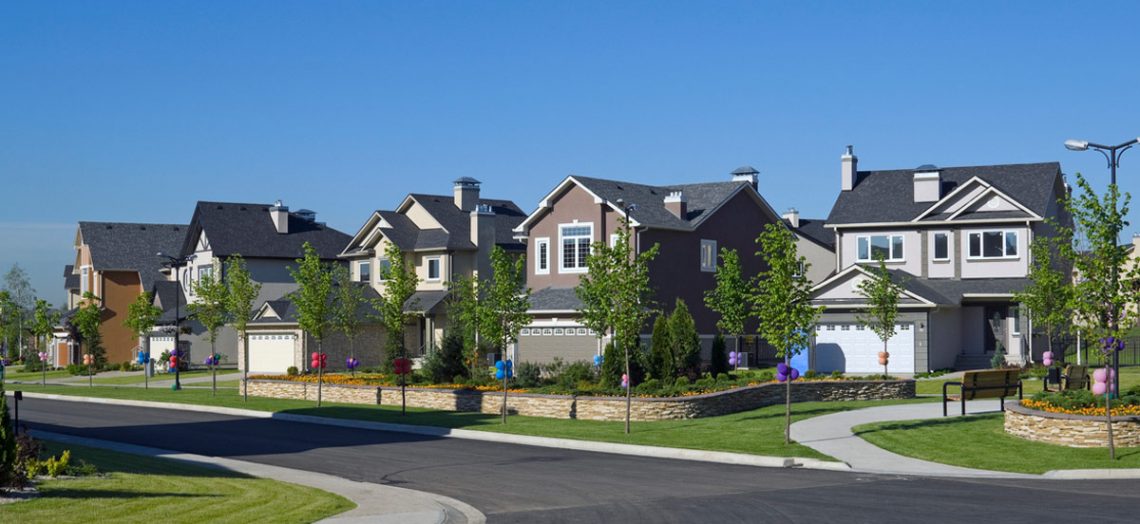 The 2016 mortgage market and the wider housing market have the potential to affect people in significant ways. How those markets move can be central to life-changing decisions: whether to switch from renting to homeownership and when to trade up to a bigger and better home – or maybe to downsize as retirement approaches. Might 2016 be the year when you take one of those steps? Of course, nobody knows for sure how the future will turn out, but LendingTree has been polishing its crystal ball in the hope of giving you four clues about how the new year might turn out for mortgages and housing.
1. Mortgage Rates
Most people expect mortgage rates to climb during 2016, and they're probably right. The Mortgage Bankers Association's current forecast is that the average for a 30-year fixed-rate mortgage is going to be 4.8 percent during the last quarter of the year. Some of that rise may be down to the Federal Reserve, which in December 2015 hiked its rates for the first time in nine years, and laid out plans for further increases of 1 percentage point each year over the following three years. Even though new mortgage rates aren't determined by the Fed, they are influenced by it, so rises look likely.
However, there are three reasons why they may not be as sharp or sustained as you might think. First, the Fed made clear when it announced its plans that it would pause or slow down the pace of future hikes if they seemed to be causing the wider economy problems. Secondly, plenty of other economic issues beyond the Fed's control could intervene, forcing it to postpone increases and maybe even reverse its recent one. These include the strong dollar, extremely low world commodity prices, especially oil, and huge challenges facing some emerging economies, notably China. And thirdly, the fact is that, while lots of folk talk about the need to normalize rates, nobody's quite sure what "normal' means. True, The New York Times recently calculated that rates (expressed as yields on 10-year U.S. Treasury bonds) averaged 7.3 percent during the period from 1970 to 2007. But who says that's normal? They were generally much lower than that for the 150 years before 1970. Indeed, the Times says they were below 4 percent for every year between 1876 and 1919.
2. Housing Affordability
It's easy to become obsessed with the role of rates in the 2016 mortgage market. But overall housing affordability is even more important.
True, mortgage rates play a big part in whether you can afford your mortgage, but there are two other similarly key factors:
Household income – If you're earning more, you may not care so much about your monthly mortgage payments.
Home prices – It can be tough to save up for a down payment or to afford to move to a better home if prices are rising quickly.
The National Association of Realtors maintains a housing affordability index based on average mortgage rates and median home prices and household incomes. Congratulations if you bought your home in 2012, because you probably got a sweet deal. Back then, rates, prices and incomes were all lower than now, but buying the median home at the average rate saw you paying just 12.7 percent of the median income in mortgage payments. By October 2015, that was up to 15.0 percent. Still, at one point, in July 2015, that number was 16.2 percent, so today's rising salaries and low interest rates mean it's still a good time to get on the first rung of the housing ladder – though that may not last.
3. Homeownership Trends
There was once a time was when homeownership was an integral part of the American dream. But some think that may be changing. Certainly, the homeownership rate in this country has dropped back from the over 69 percent seen during the housing bubble. It's now below 64 percent, meaning there are some 1.7 million fewer owner-occupiers than there were a decade ago, according to a 2015 report from Harvard's Joint Center for Housing Studies.
Although there are fewer in each age group and income bracket, it's millennials who are leading this trend. And there may be good reasons for that. Many of those who in previous generations would have been among the first to buy a home are now burdened with student debt, and are sensibly avoiding taking on further burdens.
However, the math behind renting/owning decisions seems to be shifting. The supply of rental accommodation is being stretched, which is pushing up rents and in some areas making homeownership the financially more attractive option, even in the short term. That may be especially true when you take the tax advantages into account. If you're considering switching from renting to owning in 2016, check out this home affordability calculator, which can help you weigh your options.
4. Accessing Equity
In its forecast for the 2016 mortgage market, the Mortgage Bankers Association expects the number of new mortgage applications for purchases to rise significantly compared with 2015, while the number of applications for refinances falls. Assuming rates rise, that would make sense because fewer existing owners would see their monthly payments fall enough to justify the cost of refinancing – or in some cases at all.
However, as rising home prices increase the amount of "equity" (the amount by which the current market value of your home exceeds the current balance on your mortgage) people have available, it's likely there will be more cash-out refinances. To learn more about those, see Cash-Out Refinance: Compare Your Options. Others might prefer to access their equity using second mortgages, such as home equity loans and home equity lines of credit. These sorts of borrowing are among the cheapest available, and, used responsibly, can help homeowners navigate life's ups and downs.
Overall, the prospects for the 2016 mortgage market are currently looking pretty good. Even though rates may rise a bit, there's every reason to hope for more equity, more choices and more home owners.