7 Things You Need to Know About the 2018 Mortgage Market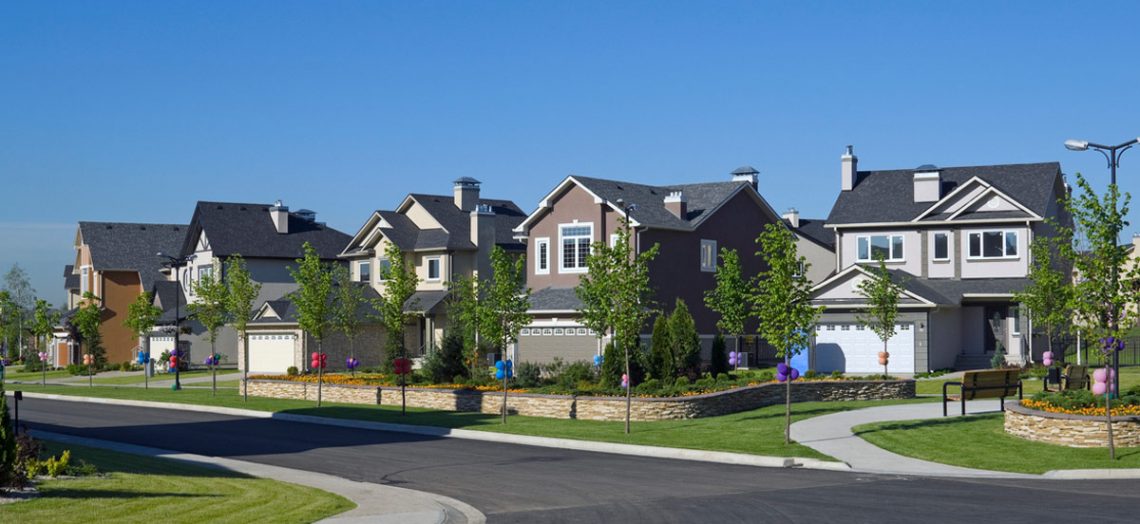 Every industry has its trends. One year fashion gives us the mini, and the next it's the maxi. One year we're eating cupcakes, the next we're all about the Cronuts. The mortgage market isn't immune to trends, but unlike those in the fashion and food industries, mortgage market trends have a long-term effect on where and how you live, and how much money you spend supporting your lifestyle.
In this article, we'll cover some of the mortgage trends that may impact you this year and beyond.
7 themes dominating the 2018 housing market
It's not enough to count the number of "For Sale" signs in your neighborhood and make assumptions about where the housing market is, or isn't. Instead, let's take a look at the numerous factors driving this year's housing market trends and paving the way for trends we'll see next year and beyond.
#1 Rates are on the rise
The monthly average rate for a 30-year fixed mortgage in 2017 was 3.99%. By mid-2018, the average had reached 4.405%, moving from 4.03 in January to 4.57 in June.  It's possible this rate increase is behind the 16% drop in residential home loan origination from Q4 2017 to Q1 2018.
Find out what's driving rising mortgage rates here.
#2 There's a considerable decline in refinance volumes
The fallout of the rate increase has also included a significant decline in refinance volumes, according to Tendayi Kapfidze, the chief economist at LendingTree. "Fewer borrowers benefit from refinances right now because rates are higher," he said.
Considering refinancing? Use LendingTree's refinance calculator to see if it's worth it.
#3 Homeowners are equity-rich
The number of refinances may be falling, but home equity lines of credit (HELOCs) are on the upswing. ATTOM Data Solutions found that HELOCs increased 14% in Q1 2018 over Q1 2017. And they were up 18% from the Q4 2017. Behind this trend are rising home values, with the Federal Housing Finance Agency reporting that housing prices rose 6.9% from Q1 2017 to Q1 2018.
#4 Home prices are rising, but wages aren't
Rising home prices can be good news, but for sellers, rising prices are only advantageous when people can afford to buy. "We have been registering roughly 6% year-over-year price increases in housing for the last five years," said George Ratiu, managing director of housing and commercial research for the National Association of Realtors. But wages aren't really keeping up.
"When you compare that to wage growth, which has come roughly to about 2% or 2.1% adjusted for inflation, it tells us that housing costs are far outpacing incomes," he added. Despite this, many areas are reporting that homes are spending fewer days on the market than they have in years past.
#5 Lenders will have to work harder for business
"With refinances shrinking, we see a lot less volume of mortgage originations overall," said Kapfidze. "Lenders have to decide if they want to be in the business at all." And while some lenders are leaving, Kapfidze notes that others are motivated to ramp up the competition. "Some lenders see this as an opportunity to gain market share by pricing aggressively, giving borrowers more incentive to shop around," he said.
#6 Affordability is a challenge in part because inventory is tight
"Because of rising home prices and compounded by increasing rates last year, housing affordability is a challenge right now," said Kapfidze. That may sound dire, but according to Kapfidze, it's not all bad news. "Affordability compares favorably to history," he said.
Fewer houses to buy means slowing sales, added Ratiu. "The incredibly tight inventory facing a market in which buyers are still interested in purchasing, but they are running up against a wall of inventory shortage," Ratiu said. "That's actually beginning now to impact sales. Sales have been declining over the last few months."
#7 Despite challenges, first-time buyers are increasing
Overall sales may be declining, but the number of people buying their first home apparently isn't. According to the NAR's summary of May 2018 existing home sales, 33% of home sales were made to first-time buyers in May. This is up from 31% in May 2017.
Future housing trends to watch for
It's difficult to accurately gauge what the future holds for the real estate and mortgage industry, but there are some strong indications that we'll see new house development hold steady, lenders introduce more automation and municipalities change zoning laws.
Builders may not increase supply
When you have a tight inventory, it would seem as if building more homes could be a valid solution. Yet looking at Census Bureau data, today's new home starts aren't anywhere near the levels we saw prior the Great Recession. For example, while in February 2006, there were over 2.1 million new home starts, yet in February 2018, we had just over 1.2 million. According to Kapfidze, this number isn't likely to increase very much.
"New residential homes take about five months to sell, and last time builders went above that supply they got their hands chopped off, so they are probably not going to increase supply," he said.    
Without a larger supply of new homes, we're likely to continue to see prices rising and inventory shortages.
The loan process will continue to become more automated
According to a 2018 report by the Federal Reserve Bank of New York, technology-based lenders process mortgage applications 20% faster than banks that are not using fintech solutions. They also reported that this faster processing doesn't spell higher default rates. Additionally, they found that borrowers refinance more often in areas where technology-based lenders abound.
"We are going to see more automation and digital loan processing," said Kapfidze. "This will make loans faster, cheaper and less stressful for borrowers."
Municipalities may increase flexibility in land use
Of the issues impacting the number of available, affordable homes in an area, one of the most flexible is the area's zoning laws. Zoning can be such a barrier to affordable home development that in 2016, the White House included it in its Housing Development Toolkit report. This kit was designed to help communities deal with what it says are, "Barriers to housing development […] exacerbating the housing affordability crisis, particularly in regions with high job growth and few rental vacancies."
"A lot of municipalities are trying to amend their zoning," said Ratiu. "A lot of zoning ordinances have minimum lot requirements and minimum home sizes, or prohibit an in-law suite or a small house in a backyard. Municipalities are looking at those zoning ordinances trying to address this and allowing more flexibility in how owners use their land."
These changes, it seems, might pave the way for the tiny-home movement to gain more traction. Still, there may not be enough momentum for the movement to really catch on because developers are still focusing on the high-end buyer. "New homes have been mostly aimed, by homebuilders, at the upper tier, so a lot of luxury communities," said Ratiu.
Another housing bubble? Not quite
One concern that many have is that there might be another real estate bubble in our future, but this is something Kapfidze doubts. "There are often localized bubbles, but on a national basis, I don't think there's a bubble because there's not a lot of speculation. It's supply and demand dynamics driving prices up," he said.

How to take advantage of mortgage trends  
The buying and selling of homes offers a straightforward opportunity to take advantage of trends. But there are ways to benefit from mortgage trends even if buying or selling isn't on your radar.
Rent out property. Rising interest rates and home prices combined with a small home inventory indicates that renting out property could be a good option for income. "Demand for apartments remains strong, in large part because population growth has been solid," said Ratiu. The rental vacancy rates in Q1 2018 were at 7%, compared with 7.5% in Q3 2017.
Considering opportunities in property development. Ratiu said there's likely an opportunity for those interested in building housing. "In the aftermath of the recession and the housing bust, the construction industry went through a significant retrenchment. Because so many smaller, local builders went out of business, the landscape at the current moment is dominated by large builders," he said.
"At the regional and local level, I think there's a lot of opportunity to look at the market with a fresh set of eyes to address the building shortage."
Ratiu also mentions homebuilding technology advantages, such as advancements in prefab and 3-D printing offering even more opportunity for entrepreneurs.
Access your home's equity. With home prices rising, lenders in competitive mode and interest rates still maintaining historical lows, it can be the perfect time to shop around for a competitively-rated equity loan or line of credit. "People can unlock the equity in their homes and use the funds for a variety of purposes like consolidating debt and paying tuition," said Kapfidze.
There are distinct benefits and drawbacks offered by shifts in the mortgage market. Whether you're of an entrepreneurial spirit or a homeowner who wants to make the most of your greatest asset, there are ways you can profit, protect yourself and prepare for the future just by understanding the prevailing trends.