Starter Home vs. Forever Home: Which One Should You Buy?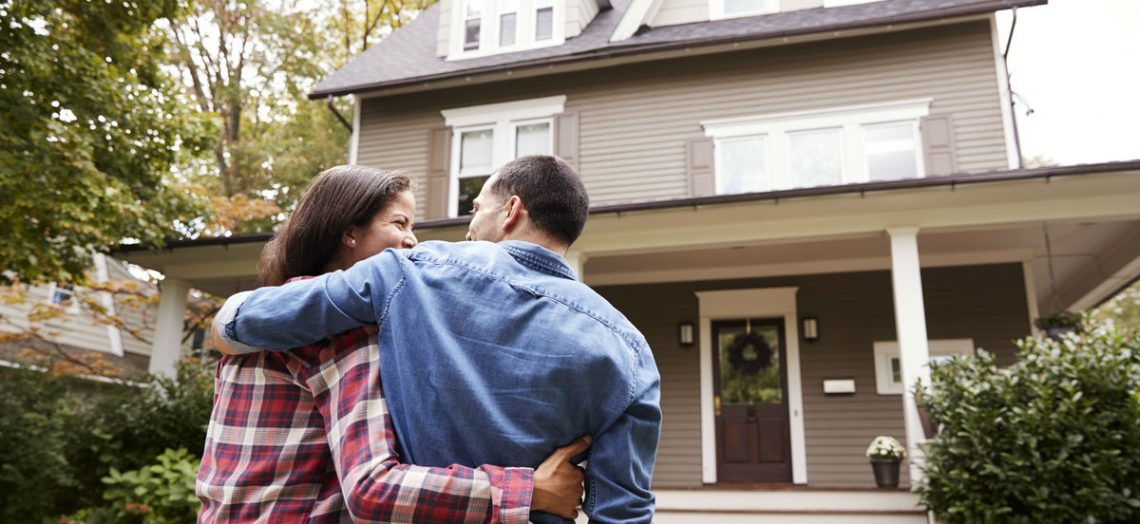 Many of us have an idea of what our dream house would be. But what should we do if our ideal vision is not in alignment with our pocketbooks? Do we take our time and continue to save money until we have enough to afford the home we desire, or do we settle for a house we can afford today? The answer depends upon a number of factors, including your long-term financial plan. Here's how to determine the homeownership move that's best for you.
What is a starter home?
A starter home is generally a house that's priced on the lower end of the market, which may make it easier for first-time homebuyers to purchase. It may not have that luxurious bathroom or sunroom you dream of, but it's something you can afford today.
Starter homes tend to be smaller than other homes — typically 2,000 square feet or less, according to mortgage finance agency Fannie Mae. They're also cheaper. The National Association of Realtors (NAR) prices them at $200,000 or less.
Starter homes are often ideal purchases if you're planning to take advantage of first-time homebuyer programs because many such programs have purchase price limits. For example, in Iowa, first-time homebuyers may qualify for the state's FirstHome program as long as the house costs no more than $271,000.
While starter homes have been a way for Americans to enter the real estate market, there is evidence they are playing a less prominent role in real estate than in the past. For one thing, the availability of affordable houses has been dwindling, according to NAR. Also, some first-time homebuyers are choosing to forgo starter homes for houses they plan to stay in for a longer period of time. Bank of America's 2018 Homebuyer Insight Report found only 50% of first-time buyers were looking to buy starter homes. Also, many starter homes are being converted to rental properties, according to an analysis by Fannie Mae.
What is a forever home?
Unlike a starter home, which is on the low end of the market, a forever home is likely to have more of the features you want. However, it will typically cost more than a starter home. In order to afford the house, the homeowner sells the starter home and uses the built-up equity to purchase the forever home.
It's not unusual for a homebuyer to think of a starter home as a stepping stone to something bigger and more expensive at a later time. In fact, according to NAR's 2018 Profile of Home Buyers and Sellers, 44% of buyers traded up — or sold their house to buy a larger house.
There are a number of reasons a homeowner might trade up.
Sometimes a homeowner needs a bigger house out of necessity, such as when he or she has a growing family that needs more space or a neighborhood with better schools.
Sometimes the homeowner makes more money over time and wants a house that better reflects his or her buying power.
Sometimes a homeowner's tastes simply change over time. While certain features or qualities in a house might satisfy him or her one day, they might not be enough later on.
Pros and cons of buying a starter home
So, does it make sense for first-time homebuyers to sink their money into a starter home, or should they wait until they can afford their dream house? To come up with the answer, it's a good idea to take the emotion out of buying a house, said Tony Steuer, a San Francisco-based financial literacy expert and author of GET READY! A Step-By-Step Planner for Maintaining Your Financial First Aid Kit. Ask yourself if it makes financial sense to buy a house even if you're not in love with it. "Nobody says, I'd love to own a Lamborghini someday, so I'm not going to buy a car until I can buy a Lamborghini. So I think that's a huge consideration when you're talking about buying your dream house," Steuer said.
Here's what to consider if you're leaning toward buying a starter home.
The pros
You begin building equity early. Whenever you make a mortgage payment or your house goes up in value, you build equity in your house. If you live in an area where property values are rising, the increase in equity could make it easier for you to buy a more expensive house later.
You may have more borrowing power. As your equity increases, you may be able to leverage it by borrowing against it to take out a home equity loan (HEL) or a home equity line of credit (HELOC). That money can be used for home improvements, medical bills or other major expenses.
You benefit from tax advantages earlier. Homeowners can deduct home mortgage interest and state and local real estate taxes if they itemize. Depending on your circumstances, these tax deductions may help your overall financial situation.
When you are a renter, your rent check goes toward the equity of your landlord. When you buy a starter home, your money goes toward your own wealth rather than that of your landlord. You also have more freedom to decorate your home as you want when you own rather than rent.
The cons
You'll lose money in fees and other charges associated with taking out a mortgage. In addition to paying for the house, you may have to pay fees to the lender and title company, as well as other closing costs. In fact, it's not unusual for closing costs to amount to 2% to 5% of the loan.
The market could experience a downturn. Ideally, the idea behind trading up is to live in a starter home for a few years and then sell it and use the equity to buy a more expensive house. But if the housing market goes down after you buy a starter house, you could find yourself unable to sell the house for much of a profit. You may even find you owe more on the house than it is worth. Real estate, like all investments, carries a level of risk.
You may lose money if you're not going to be in the home for a long time. Say you buy a starter home and then get a job in another state and plan to move. Your house might not have built up enough equity to cover the closing costs or other money spent on the purchase. If you're at a point in your life where you don't think you'll be putting roots down anytime soon, it might make more sense to wait to buy until you are ready for your forever home.
Pros and cons of waiting until you can buy a forever home
The pros
You avoid the fees associated with homeownership. Each time you buy a house, you'll likely have to shell out money for the down payment and closing costs. By waiting to buy the forever home, you'll only be paying out this money once.
You avoid the maintenance costs that come with homeownership. Homeowners can spend thousands of dollars on maintenance tasks, such as landscaping and minor repairs. By renting for longer, you can look to your landlord to take care of that plumbing emergency or other unexpected expense.
You have more time to improve your finances. Homeownership is a major financial responsibility. If your finances are shaky, a layoff or major setback could have dire consequences. Many millennials grew up watching people lose their houses in the Great Recession, Steuer pointed out. Some may be hesitant to purchase a starter home, preferring to wait to buy a house when they are more financially secure.
The cons
You may spend more by renting. Unless you're going to live with someone who is willing to foot all the bills, you will likely have to pay for housing. "With renting, you have a lot of factors that are completely outside of your control," said Steuer.  For example, you may not be able to stop your landlord from raising the rent or turning the apartment building into condos.
You may not have as much borrowing power. Buying a starter house gives you access to equity as it increases. With that equity, you may be able to take out a HEL or HELOC if you need money for an emergency or another major expense. By waiting to buy your forever home, you lose that bit of security your equity could give you.
You may pay more in taxes. Renting doesn't give you the same tax advantages as homeownership. If you put off buying a starter home, you won't be able to deduct mortgage interest or real estate taxes.
The bottom line
Homeownership is a major investment. There are pros and cons to buying a starter home, just as there are benefits and drawbacks to waiting until you can afford a forever home. When making your decision, consider how the investment could affect your finances today and in the long term. Also consider the local housing market, the cost of the starter house and whether your finances are secure enough to handle the costs of homeownership today or if you'd be better served by waiting. A starter home can be a good investment. Just make sure it's the best investment for you before you make the move toward becoming a homeowner.